Photography: Lola Hakimian
Singapore is the first country outside France to host a showcase featuring the mysterious and magnificent Orient Express.
The Orient Express is coming to Singapore! Sort of, anyway. This December, Gardens by the Bay will play host to the pop-up attraction, Once Upon A Time on The Orient Express. Starring the popular long-distance train service in all its glory, the exhibition will dive into its rich heritage and incredible legacy. It's like taking a step back in time to uncover history. Plus, all the little details that gave it a reputation of opulence and comfort.
If you didn't make it to the 2014 exhibition in Paris, this is your chance to marvel at its beauty. Shoutout to our little red dot, 'cos we've been chosen by the Orient Express as the first destination outside France! The showcase series launches on our shores on 12 December with dazzling elements of travel, culture and gastronomy.
Background on the Orient Express
This famous international railway service debuted in 1883 with an original route that started from Paris. It was acclaimed in the realm of luxury travel – especially at a time when travel was still dangerous. The train took passengers across cities like Istanbul, Vienna and Munich. Did you know: It ceased operations on 14 December 2009. But, its glamorous history has been the setting for countless movies, TV shows, books and music across the years.
Think about it. You've probably seen or heard of the prominent train service in popular culture. There's Dracula by Bram Stoker, Murder on the Orient Express by Agatha Christie, and the James Bond novel and film adaptation, From Russia with Love. Even the 2019 Adam Sandler comedy Murder Mystery gave it a nod!
What to expect at the pop-up
Eager to delve into the mystery and intrigue surrounding the Orient Express? This pop-up will satiate your curiosity with an extraordinary display of historical objects and documents. For the first time, two original 1930 train carriages and a 158-year-old locomotive will arrive on our shores! That means you'll see what it was like to hop on board the Orient Express and set out on an enchanting journey.
To get a peek into the railway experience, the collection spotlights items from decades past. That includes posters, menus, crockery, cutlery, suitcases, stained glass windows and furniture. Other highlights include original Louis Vuitton luggage and exquisite porcelain pieces.
Documentaries, newsreels and film clips will show off the cinematographic and literary legacies inspired by the iconic train. Oh, and you can look forward to a glimpse of international stopovers on its route. Scenic sights include cities like London, Paris, Venice, Baghdad, Istanbul, Cairo and Luxor.
The space will also house an escape room experience and a 1925 replica car restaurant helmed by Michelin-starred chef Yannick Alleno. Plus, a 40-seater cafe that reveals coffee blends discovered along the Orient Express route and offers dishes inspired by the road map concept. And if you're keen to take home a piece of your experience, head to the merch area for toys, collectors' items and more.
Behind the scenes…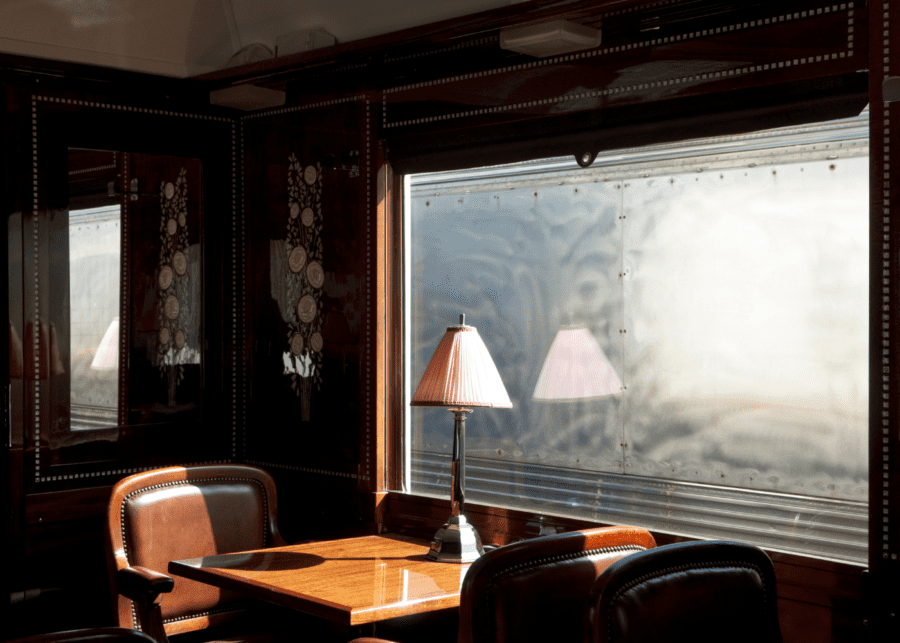 According to curator Claude Mollard, "Designing and staging a display like the Orient Express in Singapore meant collecting around 300 precious items and documents, having to restore some of them and adapt many of the furniture and displays to its former glory. It involved shipping historic monuments – a locomotive built in France 158 years ago and a 1930s sleeper car, weighing close to 200 tonnes, it is undoubtedly one of the heaviest to be shipped across the world."
As if that's not enough, the elements have to be housed in custom-built infrastructure to preserve and protect the artworks – no thanks to our hot and humid weather. All that to say, it's a tremendous effort bringing the Orient Express to Singapore. More reason for us to admire the glittering showcase come December!
Once Upon A Time on The Orient Express, from 12 December 2020 to 13 June 2021, West Lawn, Gardens by the Bay, $25/person