Photography: Juice Junkie via Facebook
From beetroot to wheatgrass – detox and drink healthy with these beverages packed with fruits, vegetables and vitamins.
Probably the easiest way to get your daily servings of fruit and veg, the humble juice has come a long way. Not only can you get extra boosters like wheatgrass shots, there are even fancy kitchen juicers and blenders to extract the most out of the ingredients. But no need to get your knickers in a twist, just leave the juicing to the experts and slurp up!
Afterglow
Whether you're looking to lose weight, clear up your skin or get a dose of much-needed vitamins, Afterglow is your one-stop shop for all your juicing needs. Alternatively, you can grab yourself a juicer from the online store for some DIY fun.
Afterglow, 24 Keong Saik Road, Singapore 089131
Joe and the Juice
Need a little vitamin kick to get past the afternoon slump? This hip juice joint will hook you up with fresh-pressed juices like the Herb Tonic, which is a mix of turmeric, ginger, pineapple, red bell pepper, black pepper and apple. If you've got the time to kick back a bit, the store's lively atmosphere and the staff's juice-pouring antics are sure to be a welcome distraction from the nine-to-five (well, six, most likely) grind.
Joe and the Juice, multiple locations.
Antidote
Not to be confused for the bar at Fairmont Singapore, this local brand has a cold-pressed juice option for everything. Want to look radiant? Go for the beauty pack, which is loaded with skin-loving vitamins A and C. Looking to stick with your diet? Try the weight loss pack with ingredients like cayenne pepper, beetroot and milk thistle.
Antidote, available online.
HIC Juice
Lighten up with HIC Juice's selection of raw, cold-pressed organic juices formulated by nutritionists. Raw juices here are bursting with flavour and full of live enzymes and phytonutrients that give you an energy boost – and of course, that coveted healthy glow. Pick from a selection of HIC's juice packs that focus on everything from weight loss to building your immunity.
HIC Juice, available online.
Daily Juice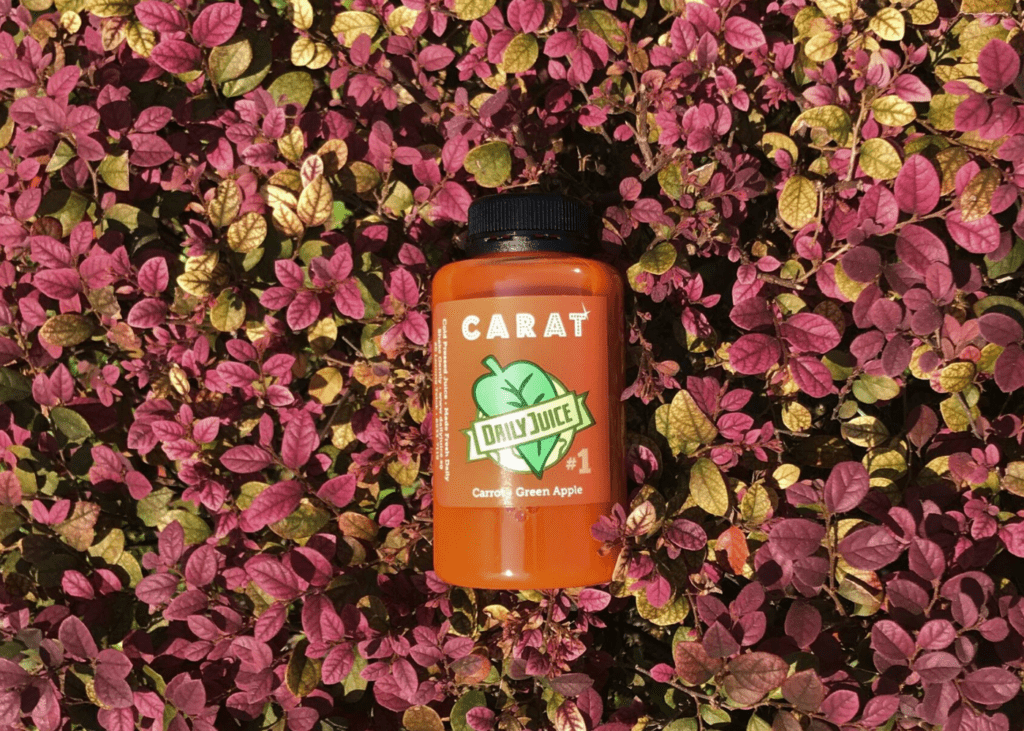 Get your daily dose of natural nutrients with this juicy selection of vitamin-packed nectars. Want to eat clean yet have something that'll fill you up? Pick up a bottle of B.smooth that's essentially a guilt-free banana and berry smoothie. Or if you prefer something completely out of the ordinary, try the Nut Mylk range, a milky concoction of almonds, cashew, agave and dates.
Daily Juice, available online.
Boost Juice Bar
This is Australia's number one juice and smoothie bar for good reason! With real fruit juices and crushes, plus delicious smoothies, their products are 98% fat free with no artificial flavour, colourings, or sugar added. Amp up your smoothies with boosters like immunity and energiser.
Boost Juice Bar, multiple locations.
Juiced Juice
Cold-pressed juices are great for the body and Juiced Juice ups the ante by adding organic fruits and vegetables to the mix. Double goodness! Green juice purveyors can try the Power of Green Cleanse. It's packed with all the greens imaginable, including kale, chye sim, kai lan and cucumber.
Juiced Juice, available online.
Juice Junkie
The folks at Juice Junkie are serious when it comes to juicing – just click on their site and you'll realise how obsessed they are. Whether you're new to juicing or you're a health nut or looking to detox your body, there's a cleanse for you. But if you know exactly what you want, you can customise the mixes to suit your needs.
Juice Junkie, available online.
Cedele
Known for making healthy and quality food using fresh and natural ingredients, it should come as no surprise that their beverage menu is equally top-notch. All their juices are made-to-order and freshly squeezed, unlike many cafes that usually only have bottled juice. Try the ABC juice, made up of apple, beetroot, and carrot, or the super 'C' juice to boost your vitamin C intake.
Cedele, multiple locations.
Mission Juice
Using a cold press juicer, which retains more nutrients, Mission Juice churns out juice that retains its natural flavour and colour without any sugar, syrup, or water added. Start the day right with a fresh juice blend, like the Breakfast Surprise, a combination of orange, apple, pineapple, and passionfruit and Mean Green, a spinach, kale, green pepper, celery, cucumber and green apple blend.
Mission Juice, Icon Village, #01-29, 12 Gopeng Street, Singapore 078877
Seed and Soil
With a nutritionist behind the scenes, you know you're in good hands. A juice a day keeps the doctor away and you can take your pick from the four ranges: Care and preserve, detox and heal, protect and strengthen, and rest and destress. The store also offers nutritious overnight oats for a wholesome meal.
Seed and Soil, available online.
Gorilla Press
No gorillas were involved in the process, so expect only the freshest squeeze with no preservatives or sugars added to the cold-pressed juices and greens. The subscription is pretty affordable too; starting from $48, you can get your weekly dose of vitamins easily.
Gorilla Press, available online.