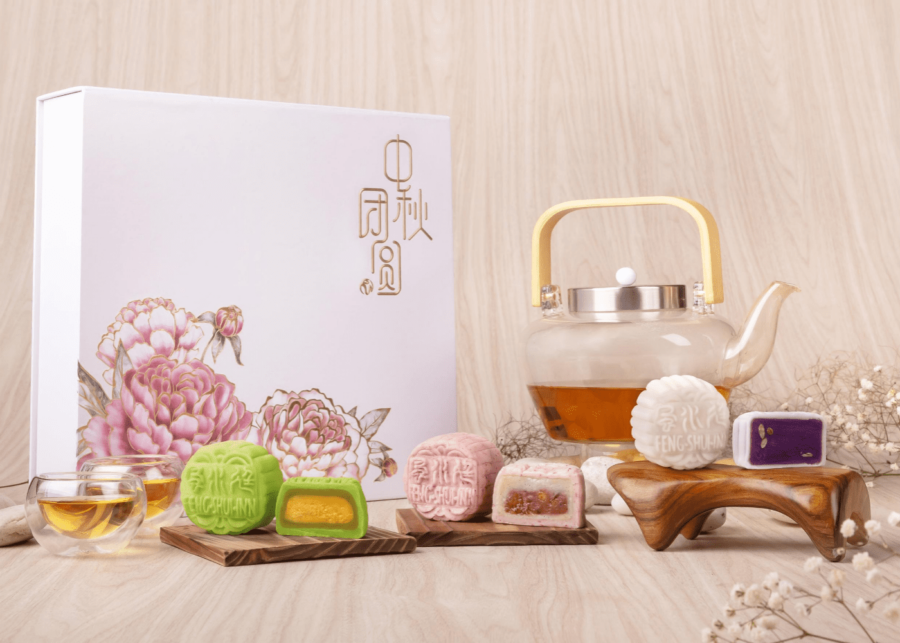 Treat yourself to all-natural snowskin mooncakes from Resorts World Sentosa! Photography: Resorts World Sentosa
This chef collab collection stars new snowskin delights filled with all the good stuff. Also, don't miss out on the traditional low-sugar baked mooncakes!
If there's anything 2020 has taught us, it's the importance of living a healthy lifestyle. The key to good health? Eating well, of course! It's all about nutritious, quality ingredients. That's why we're loving the new premium range of snowskin mooncakes by Resorts World Sentosa's Feng Shui Inn for Mid-Autumn Festival.
Made by master chefs
The experts behind the Health Flourishes collection are award-winning RWS executive pastry chef Kenny Kong and head chef Li Kwok Kwong of Feng Shui Inn. Their creations come in three flavours, all naturally sweetened without any artificial flavourings or colourings.
These handcrafted mooncakes are infused with health-boosting goodies such as manuka honey, lingzhi spores, matcha and aged tangerine peel. Put it all together and you get irresistible treats elevated with all-natural ingredients for that shot of immunity.
Beautiful snowskin delights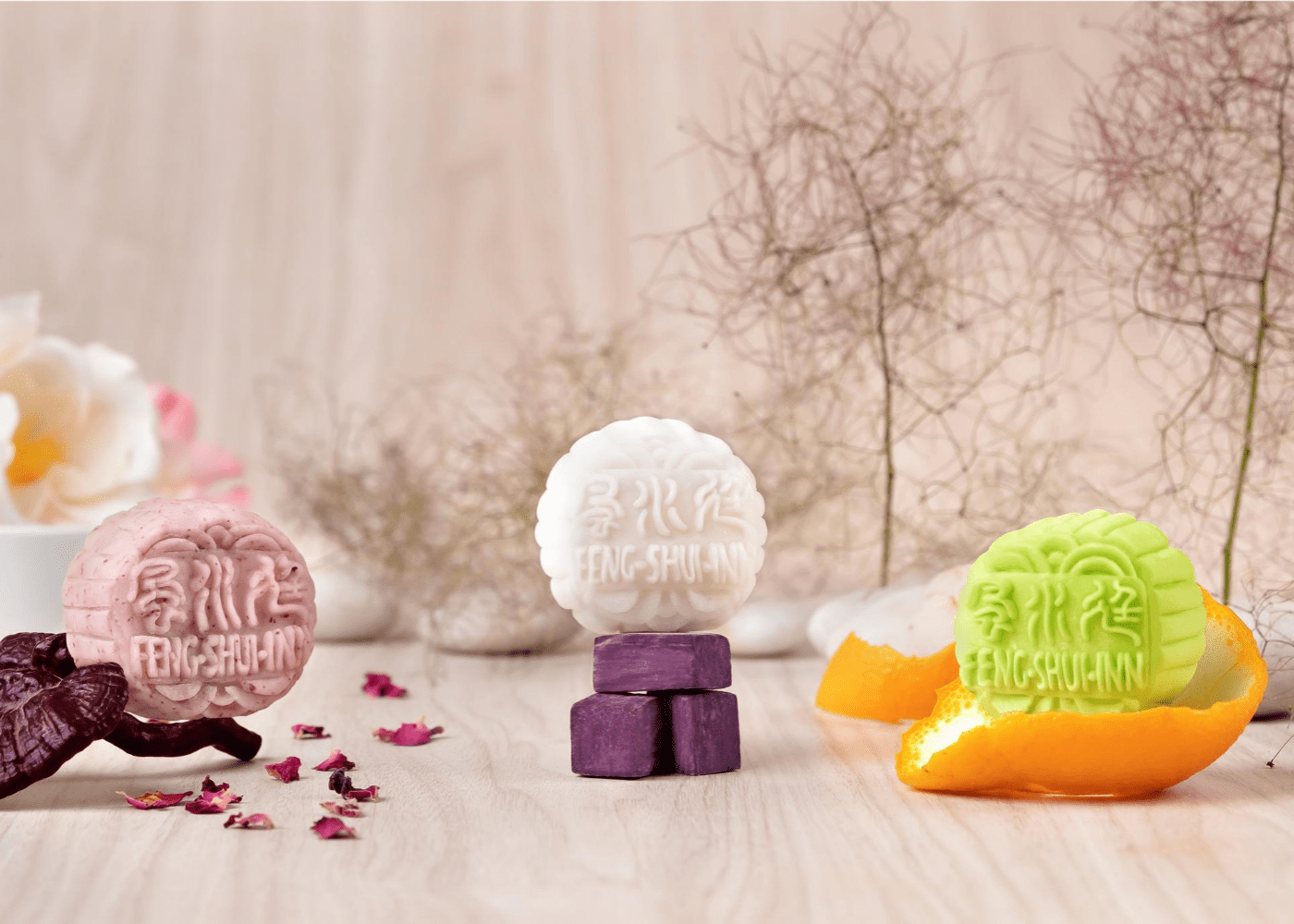 Pretty in pastel pink (and dusted with raspberry powder), the rose lingzhi spores with longan mooncake brims with nourishing goodness. Fun fact: Lingzhi spores are known to regulate blood glucose levels and strengthen the immune system! The white lotus seed paste gets its sweetness and floral, fruity tinge from longan honey and premium dried longan from Taiwan. Each bite is smooth with a smoky crunch, thanks to the addition of grape seed oil and roasted pine nuts, which help to build cardiovascular health.
For green tea lovers, the matcha with tangerine peel snowskin mooncake will catch your eye with its double-layered nutty matcha and tangerine cream that delivers a zesty kick. Stevia is used as a sugar substitute, while the aged 15-year-old tangerine peel helps with fortifying the digestive system and soothing the throat. Plus, we all know the benefits of antioxidant-rich matcha!
If you've got a thing for sweet potato, the purple sweet potato with manuka honey snowskin mooncake cuts open to reveal a dark purple puree made sweet by honey (which has anti-bacterial and anti-inflammatory properties). You'll sink your teeth into this treat knowing it's loaded with fibre and beta-carotene for your vitamin A needs. Each set is priced at $98 for six pieces packed in an elegant box that's fitted with lights to illuminate the mooncakes.
Classics with a healthy spin
For baked mooncake fans out there, the Timeless Traditions set by Resorts World Sentosa will feed your fancy. It's a curation of popular flavours made healthier with low-sugar recipes for macadamia nut and double yolk. We can't say no to guilt-free treats! Also, don't miss out on the pandan with yam coconut or baked egg custard with melon seeds for unique takes on your usual fillings. Get 'em in a box of four for $68.
Psst: RWS Invites members can get 20% off your orders, while Maybank and Mastercard credit and debit cardholders enjoy 15% and 10% discounts respectively.
Want to celebrate this year's Mid-Autumn Festival the healthy way? Get your mooncakes from Resorts World Sentosa!
Order at Feng Shui Inn, Crockfords Tower, Level G2, Resorts World Sentosa; or download e-brochure and email it to [email protected] Mooncakes available until 1 October 2020. 
This post is in partnership with Resorts World Sentosa.