This sugar hair lamination treatment is reformulated to suit Singapore's cranky climate. Photography: Element5 Digital via Pexels
In this episode of ridiculous but "hey, it works" trends, we spotlight hair lamination. This salon has reformulated the trend with an interesting key ingredient…
Another day, another Tik Tok trend – this time it's all about glossy, shiny hair. The culprit? Hair lamination. You read that right. Just like how we laminate documents to protect them from coffee spills or dog-bit-my-homework oopsies, a hair lamination treatment seals your hair cuticles with keratin, gelatin and oils. It also guards against heat, humidity, moisture loss and harsh chemical damage. The result? Silky-smooth and frizz-free hair, the kind that appears in shampoo ads. But here's the thing – we love the glossy finish but also want that bounce and volume. Local hair salon Chez Vous hits the sweet spot (quite literally) by adding a sugary touch.
Chez Vous Advanced Sugar Hair Lamination treatment review
Sugar in your hair? Hear us out…
Say hello to Chez Vous' Advanced Sugar Hair Lamination treatment. The salon has remodified the hair lamination technique to suit Singapore's humidity by using sugar-based hair strengthening actives, ceramides, collagen, hydrolysed silk and natural oils. Quite the tongue twister! But the sugar actives boost your hair's internal structure up to three times more than other treatments.
Sugar hair lamination: Moisture-locking goodness
Chez Vous' 60-minute treatment also incorporates hyaluronic acid complex, camu camu fruit extract and bixaorellana seed extract. These goodies pile on moisture and shine. And yes, this is different from your keratin treatment or rebonding service. Even though it doesn't last as long as keratin treatments (up to six weeks versus six months respectively), the post-treatment effects stay even after a few washes. Also, you don't have to sit around for two to three hours. You'll also be able to do this right after hair colouring. And perming or rebonding can be done three weeks after.
No pin-straight tresses here!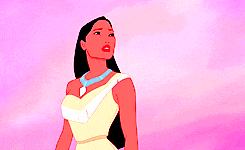 Another positive that made me do a happy dance? Chez Vous understands Asian hair comes in all textures – not everyone wants flat hair. In fact, the treatment is available in foundation (zero curl reduction), advance (soft curl reduction; I went for this) and supreme (intense curl reduction) levels. So you have the option to pick the result you want.
What to expect
After a quick welcome head massage, my stylist washes my hair with the luxurious Oribe shampoo (containing sugar maple extracts). A mixture of the good stuff mentioned above, along with a vitamin c booster, is slathered on my wet hair. At this point, I'm pleasantly surprised at the nice smells – way different from my experiences with keratin or rebonding treatments.
Next comes my least favourite but vital part: using a flat iron to lock in the treatment. My hair is really thick so it takes longer to get through. I'm usually restless at this point… After that tedious job, hyaluronic and linoleic acid complex boosters, amino oil concentrate, a collagen masque, a ceramide conditioner and moisturising cream are applied. Smart move to do this at the wash area as I'm able to lay back and relax. After blow-drying and styling, I'm good to go!
Post-treatment thoughts
You can see the frizz has drastically reduced from the looks of my "before and after" shots. My hair looks mighty smooth and shiny, but it also holds volume. I'll be honest, it was a little flatter than expected right after the treatment. But after another wash, my waves came back – this time, bouncier and more luscious with no effort!
It's been a good two to three weeks and styling my hair has been a breeze. I lightly blow-dry my scalp and leave the ends to air-dry on casual days. And on days when I have some time, I use my fingers to twirl the ends for natural curls.
Fab treatment aside, brand director Eugene Teo's words really resonated with me as a brown skin woman. "Many Indian customers come to us complaining about frizzy hair but they also love their curls and waves. This treatment helps with both concerns." As someone who's been dealing with frizzy hair all her life but loves her god-given wavy hair, this was music to my ears. Could this be my new favourite salon?
Chez Vous Advanced Sugar Hair Lamination treatment, from $187.25, #05-05, Ngee Ann City Podium, 391 Orchard Road, Singapore 238872