Photography: Smita DeSouza, Roanna Tan Leanne Ho
These makeup and skincare products get the seal of approval from our fave beauty influencers.
​​If you're like us and enjoy following your favourite influencers on TikTok and Instagram, you'll more or less be invested in their day-to-day activities, the stories they share and, of course, the products they use. And when there are just too many new product launches and trends, these beauts help us stay up to date with the best.
That's why we asked our favourite beauty influencers about their must-buy beauty products and skincare and makeup items. Brb, we're adding 'em to cart right now!
Beauty influencers share their top makeup and skincare picks
A complete beauty junkie, Roanna is always on the lookout for the best beauty finds. She shares her honest reviews and thoughts on all things beauty on her Instagram account, which is a parade of all the things she loves – hence the moniker, Parade of Love.
Fave product: Estée Lauder Advanced Night Repair Serum
Why: "This serum has been my holy grail for more than six years now. I love the light, nourishing texture and it helps to hydrate and replenish my skin. I found that my skin has henceforth become clearer and more resilient. I'm definitely attributing the results to this skincare must-have!"
As a beauty insider and the creator of Love For Skincare, Leanne shares reviews and updates on the latest product launches and trends, guided by her life experiences. She occasionally contributes to market research, brand entries and is a beauty award judge for some publications.
Top pick: Clé de Peau Beauté Radiant Cream Foundation SPF25+PA++
Why: "It's the most natural full coverage foundation – easy to blend, smooth and melts into skin. The perfect foundation for the 'no make-up look' and those long tired days when you need coverage but not cakiness. And since it's a skincare-based cream, it remains comfortable, radiant and supremely natural looking."
The former beauty editor loves trying and discovering new cosmetics, but believes the basics – cleansing, exfoliation, hydration and sun protection – will give you the skin you want.
Top pick: Sachi Skin Ursolic Acid & Retinal Overnight Reform serum
Why: "It's a beautifully elegant formula that softens lines, reduces chances of breakouts, fades spots and clarifies pores. Though it has retinal, it doesn't irritate the skin thanks to the addition of Ayurvedic botanicals, 12 different antioxidants and hydrating and nourishing ingredients. Plus, the brand is a small business, female and BIPOC (black, indigenous, and people of colour) founded.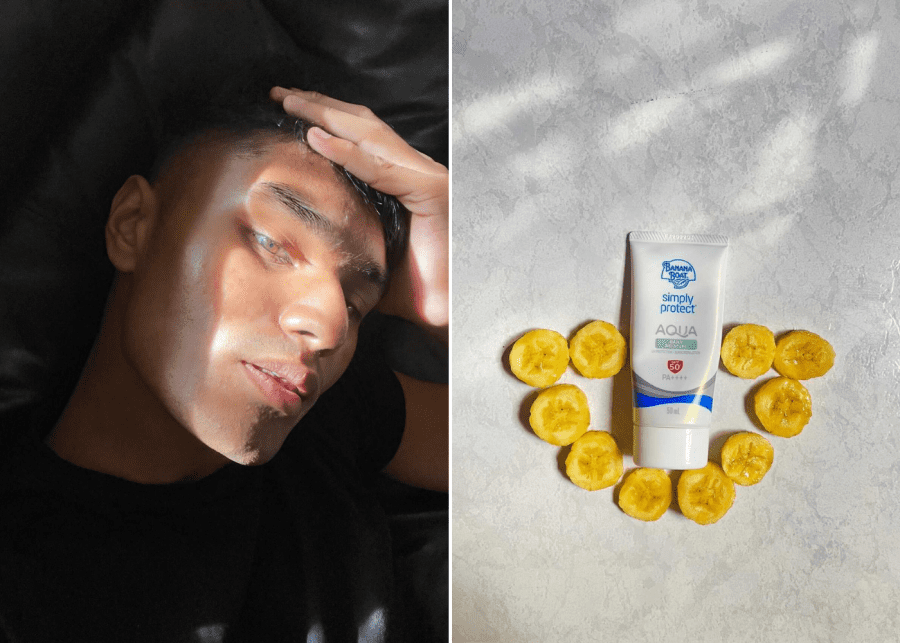 Nazeer (Naz) is a brown boy from Singapore repping skin neutrality. He recently created his passion project called Newdtral where he aims to spread the message of skin inclusivity and skin neutrality.
Top pick: Banana Boat Aqua Daily Moisture SPF 50
Why: "This chemical sunscreen is especially perfect for our Singapore weather! It's lightweight, non-white cast, non-sticky and smells so GOOD!"
Want to know your favourite influencer's go-to beauty products? Drop their IG handle in our DMs and we'll reach out to them!