This "towel skirt" looks vaguely familiar, don't you think? Photography: Balenciaga
Life is like a towel – it absorbs both the good and bad. We know the best towels in Singapore that do just that… and more.
Spanish fashion house Balenciaga can't seem to catch a break. Last week, the luxury brand caused a stir when it released its Spring 2024 collection, which included the dubious "towel skirt". Now, we don't know about you, but we're not going to drop $1,250 (!!) for something that we can easily find at home or in stores for cheap. Speaking of, when was the last time you changed your towels? If you answered "five years or more", then it's time to get them replaced. Here's our handy guide to the best places where you can get towels in Singapore – and more affordable than Balenciaga, too!
Where to buy towels in Singapore
1. White Hotel Collection
We love the feel and smell of fresh towels, especially the ones in Singapore's hotels. If you can relate, here's a brand that aims to bring top-notch products from the hotels and into your home. There are various options here, including towels made of 100% cotton, white goose down, and high-quality microfibre. Don't forget to add the floor mat to your cart to up the "hotel in your home" experience.
White Hotel Collection, online
2. Komme
If you're obsessed with functional yet fashionable home essentials, make this store your go-to. The brand is all about elevating your living spaces with well-made, statement pieces that draw your guests' attention the minute they step into your home. Its towels are a blend of bamboo and cotton, promising softness to the touch and a high absorption rate. Remember to abide by its caring tips, which include washing in a cold, gentle cycle and using the lowest setting on the dryer.
Komme, multiple locations including Harbourfront Centre and Northpoint City
3. Easven
Have you been looking for eco-friendly towels but your search often comes to naught? Don't throw in the towel just yet. Easven, which stands for Eastern Venice, boasts a wide range of premium bedding and lifestyle products that are environmentally conscious. The bamboo towels are anti-bacterial and hypoallergenic, but the best thing about them is how affordable they are. $6 per towel? We don't know about you, but we're adding everything to our cart – and stat! There's also the option of embroidering your name on the towel. We reckon this makes an awesome personalised gift for your loved ones.
Easven, #06-64, OxleyBizHub, 73 Ubi Road 1, Singapore 408733 (by appointment only)
4. Bed Bath N' Table
We're no fans of wet blankets, but we appreciate a good, damp towel. This Australian brand's bath range is highly absorbent, so you'll be nice and dry before you realise it. While most households have plain towels, we recommend getting the patterned ones for your home. Adds a bit more personality to your humble abode, don't you think? The yellow daisy towel is calling out to us! If you're fond of hitting up the pool or the beach, remember to purchase the stylish sand-free beach towel. Eat your heart out, Balenciaga.
Bed Bath N' Table, multiple locations including Plaza Singapura and Parkway Parade
5. BedOrigin Hallmark
Those who are familiar with the Hallmark brand will know about its partnership with BedOrigin. Currently residing in Kallang, the behemoth offers towels in Singapore made from Egyptian and Turkish cotton, as well as soft bamboo fibre. The one that caught our eye is its 5-star hotel towels, which come in three sizes. We just know those towels will be a luxurious addition to your bathrooms.
BedOrigin Hallmark, #01-24/25, Kallang Leisure Park, 5 Stadium Walk, Singapore 397693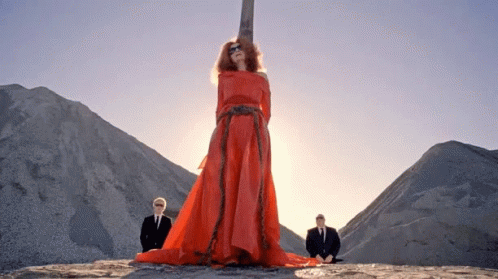 6. Don Don Donki
You can always count on the Japanese when it comes to innovation. This cheery department store (with its so-catchy-it-hurts theme song) carries soft, fluffy microfibre white towels that are designed with the country's leading university professors. (We know, that's a lot to take in.) But if you're planning to colour your own hair at home, we advise against using Donki's towel to pat down your hair. That stain's never going to come off!
Don Don Donki, multiple locations including Orchard Central and Suntec City
7. Ikea
Call this a clash of the titans! A tale of David and Goliath! You can always count on this Swedish giant to go up against whatever that's trending – but for the wrong reasons, mainly. And this is not the first time the two brands have duked it out. So, why spend over a thousand dollars on a towel in Singapore, when you can get a fraction of that price at Ikea? Plus, there are more colours to choose from. The retailer dubs it "a 2024 spring fashion essential", though we think it's needed all year round.
Ikea, multiple locations including Tampines and Queenstown
8. Weavve Home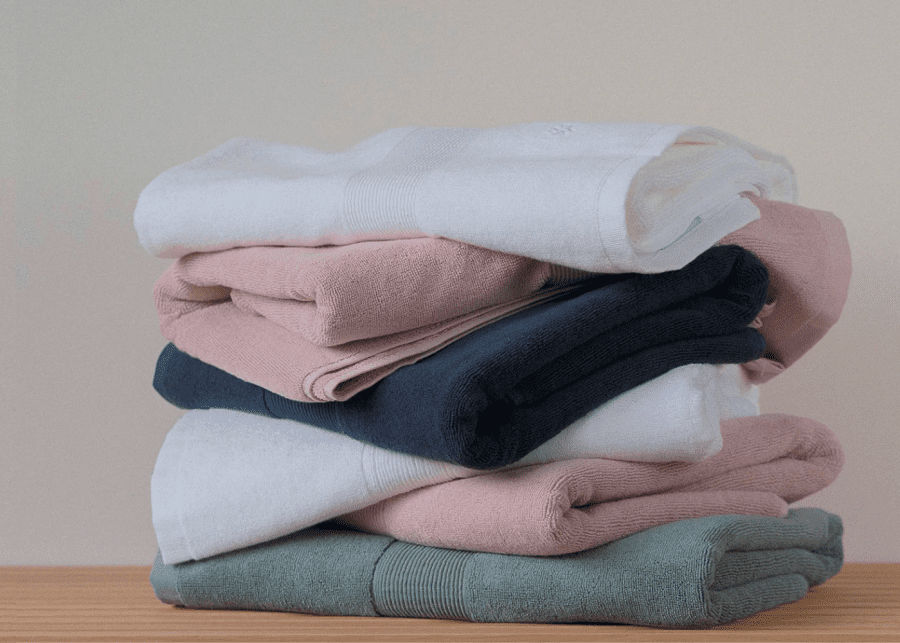 Ever heard of silver-infused cotton towels? These ones are given an anti-bacterial treatment so that you can stay dry and clean. If you don't need anything too fancy, go for the ultra soft cotton or bamboo fibre options. Weave these towels into your bath routine and you can create your own at-home spa experience all day, every day. Oh, these would make wonderful housewarming gifts too!
Weavve Home, online
9. Heveya
Comfort and sustainability go well together, and this brand knows it. Heveya works with suppliers that comply with social and environmental standards, resulting in products that are good for your health and the earth. Its bathroom collection is made with 100% vegan cotton, which is super comfortable – you'll feel like you're at the spa – and made to last. Psst: get two towels and you can fashion a skirt and headwrap! Next Halloween costume idea? We also appreciate that the company donates part of its sales revenue towards charitable organisations.
Heveya, 32 Eng Hoon Street, Singapore 169780
10. Sojao
Did you hear about the person who didn't have a towel after their shower? They dried of natural causes. If you can't wait that long (who has the time, right?), go ahead and get your hands on Sojao's organic cotton towels. Imagine wrapping yourself in a warm, fluffy cloud… that's how it feels like with these approved baddies. Complete your cosy collection by getting the hand and face towels. You're welcome.
Sojao, 251 Joo Chiat Road, Singapore 427505
11. Only Till Then
Attention all introverted homebodies: here's a humble homegrown brand that you'll absolutely love. The husband and wife team have curated items they hope will ignite the feeling of unspeakable joy in you. Expect dining placemats, quirky pots for your new house plants and, of course, towels. Unfortunately, the online store only stocks tea towels at the mo. This means you can't wear them as your makeshift towel skirt… unless you don't mind exposing yourself.
Only Till Then, online
Time to clean up your act with the best towels you can find in Singapore.