From yoga conferences, to mindfulness weekends and events for fitness businesses, take a look at these much-anticipated wellness events taking place in 2019
Let's face it – wellness happenings are having a moment right now. In case you're visualising a team of fitness veterans training for a hardcore triathlon or attending a nerve-wrecking session at CrossFit gyms, don't sweat it – these events are way more fun. Whether you want to meet some like-minded Hong Kong workout pros, conquer your local yoga studios or simply to get some down time and take care of yourself, here's a list of wellness events in Asia that will take place in 2019. Get set, sign up!
Sign up for these wellness events in Asia in 2019
Iris
Returning for its sixth edition on 3-4 March, 2019, this much-talked-about health and wellness event is of the largest scale in Hong Kong. The event will be backed with the city's famed yoga and fitness instructors, such as Utah Lee, Rosemary Vandenbroucke and Victor Chau. Blending yoga and meditation with other activities, the packed two-day event will allow you to discover new yoga movements, watch live performances, listen to motivation speakers and shop for wellness goods. Health-conscious mums can also bring along their little ones this year, thanks to the newly introduced family zone.
Iris, Nursery Park, West Kowloon, Hong Kong, 香港西九文化區
FIT Summit
Taking place in Singapore in March; Hong Kong in September; Thailand in October; and Bali in November, FIT Summit is the business event that wellness, health, and fitness companies will want to be at. Meet leaders, pioneers and entrepreneurs in the industry, as well as executives influencing the future of fitness and wellness. Up for discussion will be business trends, challenges and opportunities in the ever-changing marketplace, plus, investors keen to become part of the industry will be in attendance, so be sure to take your best ideas!
Find out more about FIT Summit.
Evolution – Asia Yoga Conference
For dedicated yogis who are hoping to take their moves to the next level and network with fellow yoga aficionados, this is one of the wellness events in Asia not to be missed. Taking place from 7-10 June, 2019, the four-day event features over 185 workshops and brings together yoga masters and beginners from all over the world. Expect a wide range of yoga-related interactive activities, whether it's teaching you the basics of flexibility or ideas of how to run a yoga business.
Evolution – Asia Yoga Conference, Hong Kong Convention and Exhibition Centre, 1 Expo Drive, Wan Chai, Hong Kong, 灣仔博覽道1號香港會議展覽中心
Hong Kong Sports and Leisure Expo
Consider this as the epic shopping ground for fitness enthusiasts of all kinds – this annual event organized by the HKTDC offers products for camping, hiking, climbing, cycling, ball games, skateboarding and everything in between. Happening on 17-23 July, 2019, the event brings together more than a hundred brand services and over ninety products showcased by exhibitors from Hong Kong, mainland China, Japan and Korea. When you're taking a break from your shopping, check out the ongoing competitions and classes onsite. Visitors can also try out alternative sports like rock climbing and floor curling.
Hong Kong Sports and Leisure Expo, Hong Kong Convention and Exhibition Centre, 1 Expo Drive, Wan Chai, Hong Kong, 灣仔博覽道1號香港會議展覽中心
Wonderfruit
Join the seaside party of Pattaya, where festival-goers will be carried away by this four-day event that fuses music, wellness and culture. Think of it as a tropical Coachella with an eco-spin. Wonderfruit, which is entirely plastic-free, runs 24 hours a day with a packed line-up of entertaining events. Expect an explosion of jaw-dropping activities such as indie music shows, thought-provoking art installations, mountain biking, as well as bathing under the stars spa. Tip: Download the Wonderfruit app (Android and iOS) and scroll through all the stuff they have planned before setting off. Don't miss out on one of the most easily accessible wellness events in Asia in 2019! Exact date for 2019 coming soon!
Wonderfruit, Siamcountry 3 (after Siam Country Club Waterside) at 50 Moo 9 T. Banglamung, Pong, Bang Lamung District, Chon Buri, 20150, Thailand, 泰國芭堤雅Siam Country Club
Wellness Events in Asia that have been and gone (stay tuned for the 2020 edition!)
International Conference on Mindfulness (ICM)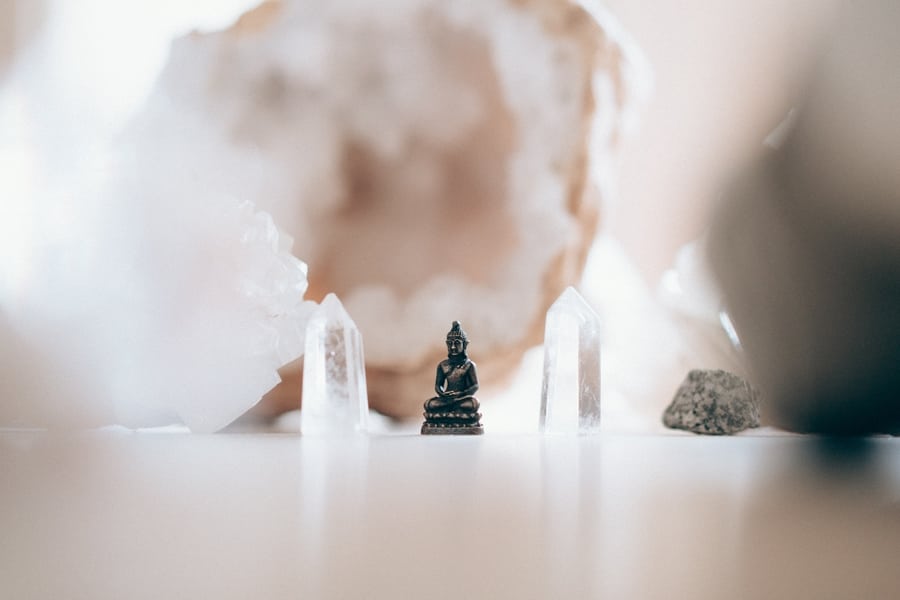 Addressing the much-discussed topic of mindfulness, this symposium is bringing together various thought-leaders from universities, including Master Chwasan, the fourth dharma of Won Buddhism. Taking place from 9-13 February, 2019, the five-day event hopes to explore mindfulness in a diverse range of areas, including parenting, education, self-compassion, consumerism and legal setting among the others. Ok, this isn't quite in the region, but we figure it should still be on the list of wellness events in Asia for 2019.
ICM, Auckland University of Technology (AUT), Auckland, New Zealand, 奧克蘭理工大學