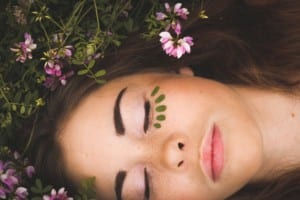 Enhance your natural beauty with these fabulous vegan skin products in Hong Kong we love
Veganism has really taken off in the past few years and it goes beyond what's on your plate. Whether it's cruelty-free makeup, vegan fashion or even vegan condoms like Fair Squared, you can easily find endless options of these in the city. One area that is not to be missed is vegan skincare products. We've compiled a list of some of our favourite brands that deliver vegan skincare in Hong Kong for you to keep up with your beauty routine with the best natural products.
Where to find vegan skincare in Hong Kong
Lush
Founded by trichologist Mark Constantine and beauty therapist Liz Weir, LUSH is a much beloved British cosmetic brand that delivers freshly handmade and cruelty-free skincare products (with over 80 per cent of them being vegan). Aside from their gorgeous body soaps and naked shampoo bars, their face cleanser Herbalism is our favourite for tackling hormonal acnes, as well as their fresh face mask Catastrophe Cosmetic which is made of fresh blueberries – just remember it can only last for three weeks and has to be stored in the fridge – that's how fresh it is!
Lush, G/F-4/F, Soho Square, 21 Lyndhurst Terrace, Central, Hong Kong, p. 3915 0638, 中環擺花街21號Soho Square地下至4樓
Aesop
Coming from Melbourne, Australia, Aesop is one of our favourite vegan skincare brands of all-time. Dedicated to formulating skin, hair and body care products of the finest quality, Aesop sources a variety of plant-based and laboratory-made ingredients to ensure efficacy and safety. Everything from face cleansers to massage oils and unisex fragrances like Hwyl are guaranteed to be sensational.
Aesop, 1/F, Shiu King Court, 4-8 Arbuthnot Road, Central, Hong Kong, p. 2964 0799, 香港中環亞畢諾道4-8號兆景閣1樓
The Preface
From eczema to hair loss, local skincare brand The Preface aims to support local agriculture and improve people's skin conditions with its high quality natural and locally-sourced ingredients. The Preface offers a wide range of vegan skincare products (with a few exceptions being vegetarian such as beeswax), including geranium hand cream, hair strengthening basil shampoo, as well as lemongrass mosquito repellent balm.
You can now shop The Preface online or at Green Common.
John Masters Organics
Recognised as one of the pioneering producers of luxury organic beauty, John Masters Organics' products are crafted to make its customers feel good about looking good and they consist of only premium quality and earth-friendly botanical ingredients. Some of our favourite JMO products include their zesty geranium & grapefruit body wash and blood orange & vanilla body milk. All products are vegan except a few that contain silk proteins, beeswax and honey.
John Masters Organics, Shop 3005A, 3/F, IFC, 8 Finance Street, Central, Hong Kong, p. 2117 0721, 香港中環金融街八號國際金融中心商場3樓
100% Pure
As said in their name, 100% Pure makes a commitment to producing the purest and healthiest ethical products. Their most popular vegan skincare products include fruit-pigmented lipsticks and body products like the coconut nourishing body cream. The only ingredient that isn't vegan is beeswax which is commonly used in their lip balms.
You can shop 100% Pure online.