See the stunning scenery of Taitung
Discover our complete Taiwan travel guide curated by the fabulous team over at Lightfoot Travel!
We can finally travel again! We're dreaming of azure waters in Okinawa, discovering more of South Korea, and exploring everything Laos has to offer. Only a short-haul flight from Hong Kong, Taiwan is jam-packed full of history, culture, and some of the friendliest people you'll ever meet. So, take a look at our Taiwan travel guide below – it'll definitely come in handy for your next trip to Formosa!
Your complete Taiwan travel guide
While Taiwan might be teeny in size, it's packed with things to do, places to go, and people to see. At last count, Taiwan was home to over a hundred mountain peaks above 3,000 metres, over a hundred hot springs, nine national parks, 15,000 beautiful temples, peaceful golden and black-sand beaches, world-class museums steeped in Buddhist history, wow-inducing skyscrapers, and a huge number of night markets – there is something for all. On top of that, according to a 2020 survey, Taiwan is the happiest place in Asia. Could it be that Taiwan is Asia's best kept secret? Lightfoot Travel thinks so. Here's where to explore in Taiwan.
1. Taitung
Taitung is an adorable little town on the east coast of Taiwan that draws crowds to its natural scenery, aboriginal heritage, world-class scuba diving and snorkelling, as well as opportunities for swimming, hiking, and biking. Indeed, it's a great starting point for exploring the coast, enjoying hot springs and visiting rice fields. Highways nine and 11 travel from Taitung to Hualian and are perfect for cyclists and avid photographers. Prepare for high mountain cliffs and the horizon-stretching ocean. The town boasts a nice market, friendly bars, and coffee shops, whereas Taitung's National Museum of Prehistory explains Taiwan's aboriginal culture. For nightlife, the village of Dulan, 30 minutes south of Taitung, is where the action happens.
Stay at The Gaya Hotel in Taitung.
2. Taipei
Taipei, the capital of Taiwan, is a cool and chaotic modern metropolis offering a veritable smorgasbord of activities. For first-timers, the top of our hit-list would be scaling the iconic 509-metre-tall, bamboo-shaped Taipei 101 skyscraper, with upscale shops at the base and a rapid elevator to an observatory near the top. Visit endless hidden temples, Chiang Kai Shek Mausoleum, Taiwan History Museum, and venture into Dadaocheng to see old Taipei during its Golden Age.
Shifen Old Street and Shifen Waterfall can be touristy, but they're lovely places to watch lanterns fly over the railway track. Eating is a national pastime here, as the 30+ night markets in Taipei will prove. We recommend Shilin market for street snacks; don't miss the oyster omelette, a favourite foodie staple.
Stay at Mandarin Oriental Taipei.
3. Hualien & Taroko Gorge
There's a reason why Taroko Gorge is described as the Grand Canyon of Taiwan. This incredible stretch of scenic grandiosity, permeated by waterfalls and ravines, is quite the showstopper. As the country's most popular national park, and being conveniently close to Taipei, it can get busy. But, there are plenty of walking routes that take you off-the-beaten-track and past marble gorges, running waters, and wildlife.
The Zhuliu Old Trail is an old Truku tribe hunting path, widened slightly by the Japanese military during their occupation of Taiwan, and offers a once-in-a-lifetime experience for adventurous types. Go with a guide who can not only hold your hand, but also lead you to the famous old Truku man who makes sausages using black peppercorns grown in the park – the perfect post-hike pick-you-up!
Stay at Silks Place Taroko.
4. Sun Moon Lake
The gorgeously named Sun Moon Lake lies at the foothills of Taiwan's Central Mountain Range. Surrounded by fringed emerald peaks, it's a tranquil escape from the urbanisation of Taipei and comes with a spiritual vibe. Walking and bicycle trails around the glimmering expanse of water are in abundance, as are boat tours which are even better when sunset cocktails on board are involved.
Around the lake are sky-high pagodas, temples, street food, and cute cafes in the many tiny villages that house the aboriginal Thao tribe who live here. The Formosa Aboriginal Culture Village nearby is also well worth a visit to learn more about local life. Top tip from our Taiwan travel guide: sunrise over the lake is spectacular!
Stay at The Lalu, Sun Moon Lake.
5. Tainan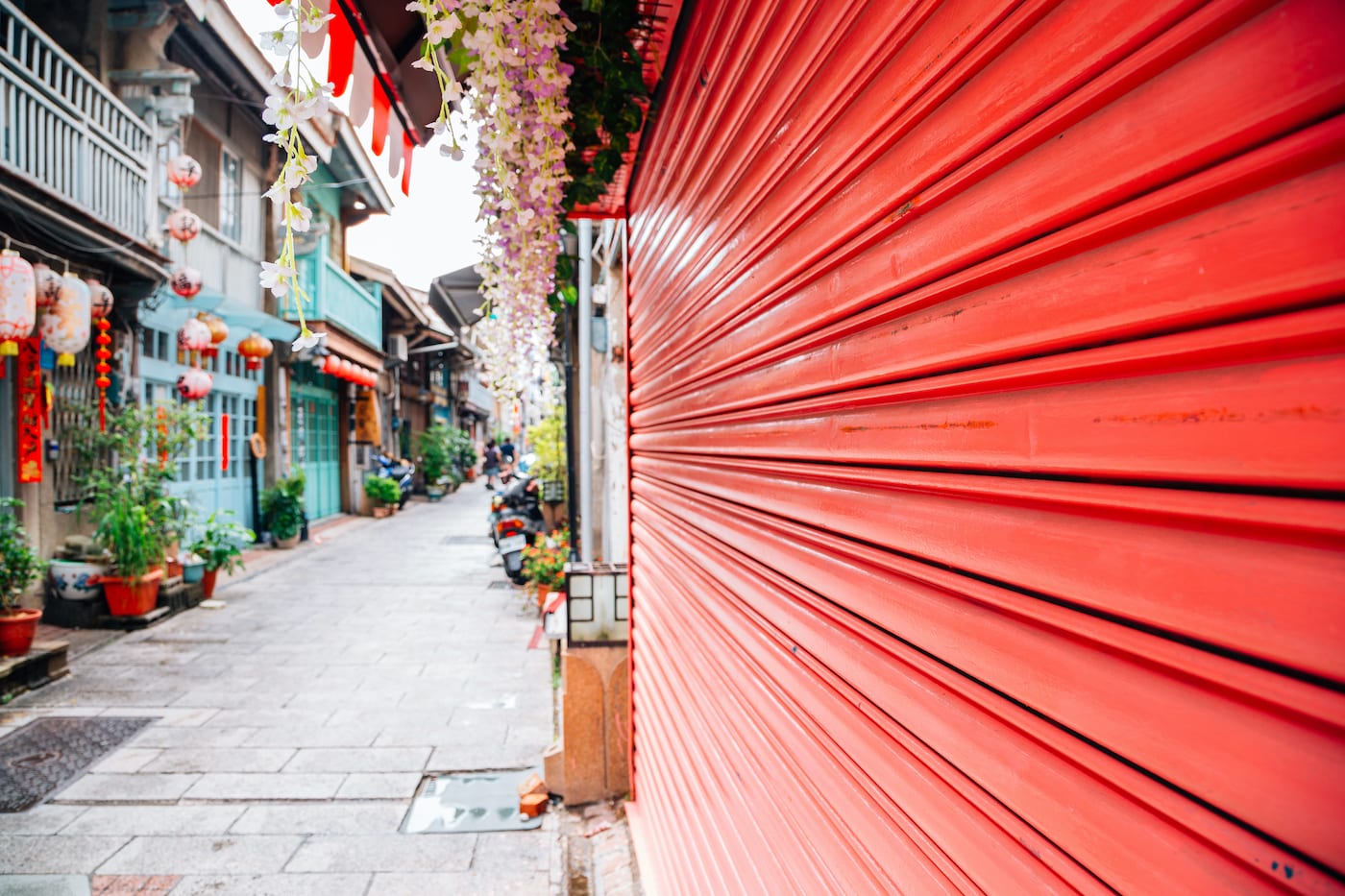 Don't dismiss the oldest city in Taiwan: Tainan is throbbing with hipster spots, charming cafes, pretty sights, and a lovely laid-back attitude. Mixing old-school with antiquity and elegance, the first thing you'll notice here are the historical buildings and retro aesthetics. Simply stroll down the likes of Shennon, Zhengxing, or Xinmei Street and you'll be catapulted back to the 1980s in the rustic shophouses converted into bakeries, cafes, and mini museums.
After soaking up the old architecture, most of it depicting Chaozhou and Fujian style, check out the exquisite artwork at Chimei Museum. Then, find some inner Zen at one of Taiwan's oldest temples – Confucian Temple – and hang around nibbling on Stinky Tofu until Tainan's famous Flower Night Market bursts into life.
Stay at Silks Place Tainan.
6. Kenting
Taiwan may not be your first choice for tropical beaches, but hear us out. The southern tip of the island (known as the Hengchun Peninsula) is super popular for its old villages, green hills, fishing harbours, and beautiful swathes of sand. As an area, Kenting is still relatively underdeveloped and tourist-free (compared to Taipei), so now's the time to go. Enjoy trekking along the coast at Fengchuisha, snorkel and dive in the turquoise waters, have a chilled picnic on Nanwan Beach, or rent a scooter or bike and explore on two wheels. The town of Kenting has a nice smattering of small hotels, restaurants, street vendors, and bars with live music.
Stay at Caesar Park Kenting.