Whether you're looking for a special gift, an update to your wrist decor or if you just fancy a treat, these Hong Kong watch shops have a little something to keep everyone on time (and in style)
Hong Kong is a shopping paradise. From unique jewellery stores to vintage shops and men's tailors, the city gives you everything you want at your fingertips. And if you're looking for something to sharpen up your wrist and keep you on time, then these Hong Kong watch shops are sure to have something in everybody's style.
Hong Kong watch shops
1. Fossil
American watch brand Fossil was launched in the 80s and has since become one of the most well-known watch manufacturers worldwide. At Fossil, you can expect to find a selection of analog, digital and smartwatches to suit everybody. We particularly love the hybrid smartwatches that blend the traditional and elegant looks of an analog watch with the special features of a smartwatch, so that you can still track your fitness and connect to bluetooth but look damn smart doing it.
Fossil, Gateway Arcade L2 2108A, 3-27 Canton Road, Tsim Sha Tsui, Hong Kong, p. 2679 6811, 尖沙咀廣東道3-27號港威商場 L2 2108A
2. Longines
Hand-made in Switzerland since 1832, Longines blends tradition with elegance and performance. Here, you'll find beautiful timepieces crafted from materials including pink gold and stainless steel, and an array of designs, many of which are re-issues of classic timepieces worn by explorers and pioneers of the 20th century.
Longines, Shop 831, Times Square, 1 Matheson Street, Causeway Bay, Hong Kong, p. 2506 3500, 銅鑼灣勿地臣道1號時代廣場831號鋪
3. RADO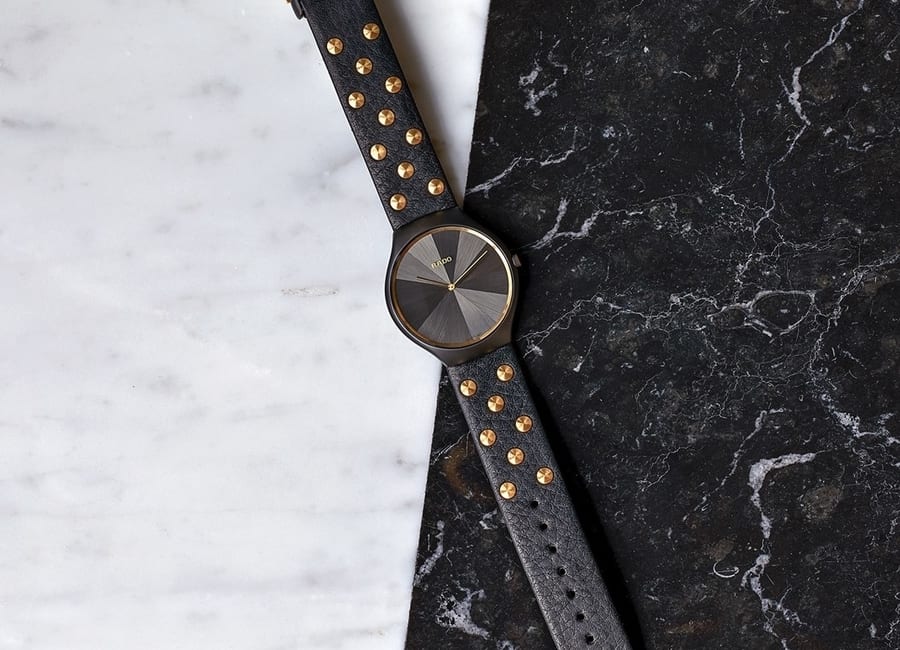 Everyone knows that the Swiss make some of the finest watches in the world, and RADO is no exception. Innovation, style and materials are the key here, with the company crafting timepieces for both men and women with luxurious additions, including diamonds and studs.
RADO, G/F, 54 Nathan Road, Tsim Sha Tsui, Hong Kong
4. Squarestreet
Designed by Swedish-born, Hong Kong-based designer Alexis Holm, Squarestreet creates some of the coolest contemporary timepieces on the planet right now. Their Plano watch is uber slim and comes in a variety of interchangeable straps, including an elegant metal finish in yellow gold, rose gold and silver.
Squarestreet, 15 Square Street, Sheung Wan, Hong Kong, p. 2362 1086, 上環四方街15號地舖
5. Rolex
Handcrafted in-house, who doesn't know about Rolex's prestige place in the world of timepieces? Often found on the wrist of explorers and sportspeople, the brand was the first to develop a waterproof wristwatch, and continues to innovate with exceptional materials and designs that are revered world over.
Rolex, 50 Nathan Road, Tsim Sha Tsui, Hong Kong, p. 2369 8881, 尖沙咀彌敦道50號
6. Apple
For lovers of a digital world, health and wellness, the Apple Watch is where it's at. Choose from a selection of styles, straps and displays to suit every lifestyle, and keep track of your activity, monitor your heart rate or even challenge a friend to a step competition. While it's not a traditional store like many Hong Kong watch shops, at Apple, tech-heads will definitely find their wrist decorator of choice.
Apple, IFC mall, 8 Finance Street, Central, Hong Kong, p. 2118 5720, 中環金融街8號國際金融中心商場
7. Kapok
French lifestyle store Kapok stocks a selection of different watch brands from across the globe. We're particularly fond of the laps brand which is heavily influenced by fine art and sees many of the faces decorated with unique paintings. They also stock Sila, the French brand that creates fine, feminine watches with straps crafted from interchangeable, coloured waxed cotton. If you're looking for watch shops in Hong Kong with unique variety, then this is definitely your spot.
Kapok, HG10-HG12, Block B, PMQ, 35 Aberdeen Street, Central, Hong Kong, p. 2858 8170, 中環鴨巴甸街35號B座地下HG10-HG12號舖
8. Swatch
The Swatch brand is synonymous with fun and reliability. Crafted in Switzerland, the company makes a selection of watches for ladies and gentlemen in a range of materials. While Swatch may be best known for their brightly coloured, pop art-style watches, they also create a range of timepieces that are contemporary chic and incorporate gold or silver into the design.
Swatch, Shop B203A, B2 Times Square, 1 Matheson Street, Causeway Bay, Hong Kong, p. 2518 9812, 銅鑼灣勿地臣道1號時代廣場地庫B2 B203A號鋪
9. Audemars Piguet
Having been in the business of crafting watches since 1875, Audemars Piguet is a Swiss watchmaker that crafts a range of beautiful timepieces for men and women. Find materials including white gold, mother of pearl and diamonds throughout these collections. The house even creates some wonderful avant garde pieces that bridge the gap between watches and jewellery.
Audemars Piguet, Shop 2041, Podium Level 2, IFC Mall, 8 Finance Street, Central, Hong Kong, p. 2818 0008, 中環金融街8號國際金融中心商場2樓2041號鋪
10. Daniel Wellington
If you're looking for watch shops in Hong Kong that celebrate contemporary elegance, then Daniel Wellington may very well be for you. The brand is renowned for the design that features a NATO strap in red, white and blue, but all of the watches allow for interchangeable straps, including Italian leather and lightweight mesh in a selection of materials.
Daniel Wellington, Kiosk 10C, LCX, Ocean Terminal, Harbour City, Tsim Sha Tsui, Hong Kong, p. 3188 1946, 尖沙咀海港城海運大廈LCX 10C號鋪
11. Breitling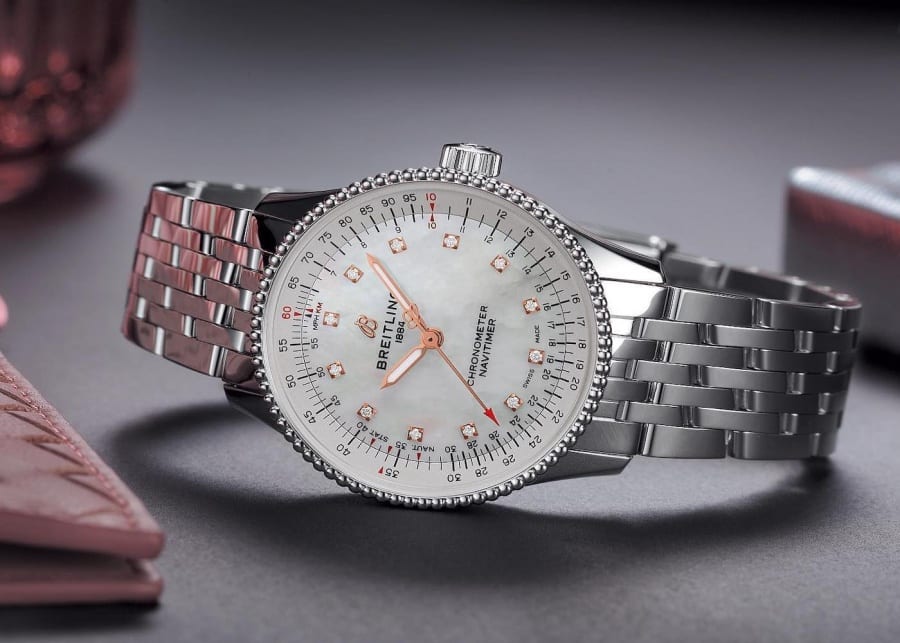 Breitling watches are valued worldwide for their quality, performance, and design. Each and every Breitling watch makes a bold design statement, a true standout when most watch designs these days focus on minimalist looks. Shop amongst their ten collections that offer a luxury touch.
Breitling has multiple locations in Hong Kong