Did you know about all these cool hidden places? Let us tour you around with this complete guide to Tai Hang
You know we love showing you around our fave neighbourhoods, like Sheung Wan, Quarry Bay, and Shek Tong Tsui. From hot Instagram spots to dog-friendly restaurants, check out our neighbourhood guide to Tai Hang – where to get fed, boozy, or take those epic photos you've seen online. We can't get enough of this amazing district that blends old and new to make one of the quirkiest places to hang in the 852.
Guide to Tai Hang: The best restaurants, cafes, and bars
1. Bing Kee Cha Dong
Ranging from Black Pepper Pork Noodle, Scrambled Egg with Thick Toast to Pantyhose Milk Tea, Bing Kee Cha Dong is an iconic restaurant in Tai Hang that serves a variety of local home food. Their Black Pepper Pork Noodle is served with a generous amount of juicy pork slices as well as homemade pork broth, making it an energising dish to fuel your day. Expect yourself to be sitting at their outdoor seats with some other locals, experiencing the warming local culture of table-sharing.
Bing Kee Cha Dong, 5 Shepherd Street, Tai Hang, Hong Kong, p. 2577 3117
2. Satoi Japanese Restaurant
Looking for an affordable sushi omakase restaurant in Tai Hang? Satoi Japanese Restaurant is the perfect place. Omakase for two people or four people starts around $680 and $1280 respectively, serving delectable dishes like Amberjack Salad, Tempura, Lamb Skewer, and Black Sesame Ice-cream. Other than omakase, Satoi Japanese Restaurant also has set lunches ranging from $88 to $198, with items such as Fatty Tuna Rice Bowl and Assorted Sushi with Udon.
Satoi Japanese Restaurant, G/F, 21 Ormsby Street, Tai Hang, Hong Kong, p. 2523 8333
3. Classified
What makes Classified special is probably its cosy vibes and menu that looks like a newspaper. Enjoy delicious comfort food such as Lobster Sauce Risotto, Beef Burger with Fries, and Chicken Breast Sandwich. We also love Classified's refreshing drinks, like the Unicorn Blood Smoothie and Caramel Frappe. Wanna find a nice place to spend quality time with your furry pal? Classified is one of our fave dog-friendly cafes.
Classified, G/F, China Tower, 1-9 Lin Fa Kung Street West, Tai Hang, Hong Kong, p. 2857 3454
4. Second Draft
Second Draft makes mind-blowing Chinese-inspired fusion dishes, ranging from Mapo Burrata to Pandan Butter Toast, and Fuyu Carbonara to Jer Jer Buffalo Wings. Helmed by the same team behind Young Master Brewery, Second Draft is a one-of-a-kind Chinese gastropub with quirky dishes and refreshing boozes. You cannot leave Second Draft without trying at least one of their delicious draft beers, most of which are made with Young Master's own locally brewed draft beers.
Are you fan of craft beer? #SupportLocal by shopping from our list of local craft beer breweries.
Second Draft, G/F, 98 Tung Lo Wan Road, Tai Hang, Hong Kong, p. 2656 0232
5. Fineprint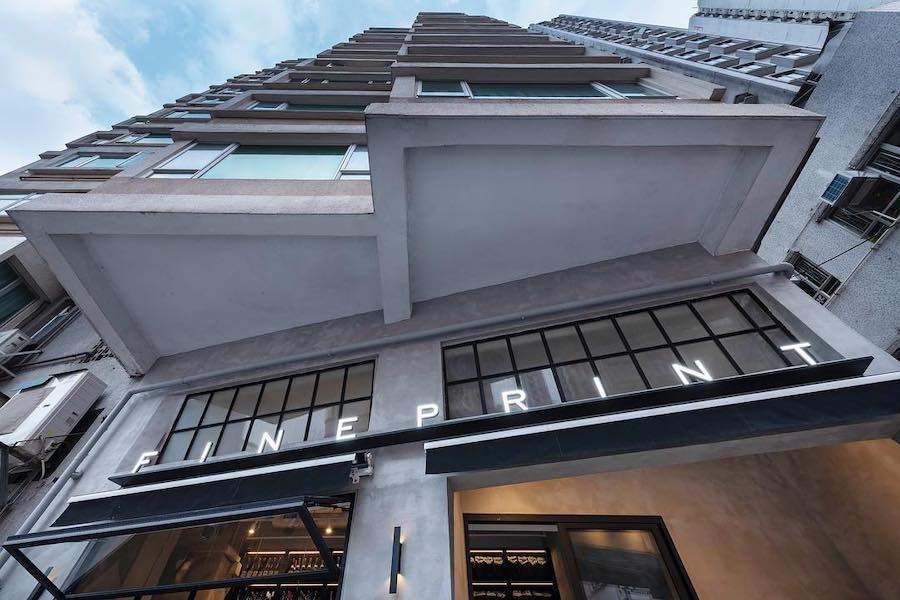 Espresso Martini, Affogato, Masala Chai Latte, Cold Brew Batida… Founded by the award-winning barista Scottie Callaghan, Fineprint is where you can grab refreshing single origin espresso along with boozy refreshments. Fineprint makes all their sourdough in-house, serving delectable delights like Ricotta Toast, Honey-glazed Sourdough Baguette, and an Avo Toast that is known far and wide. What's more, guests can enjoy an array of cocktails and wines for just $50 from 4pm to 8pm everyday, making Fineprint a great post-work hangout to cure alcohol cravings.
Fineprint, G/F, 1 Lily Street, Tai Hang, Hong Kong, p. 5331 5205
6. Ask for Alonzo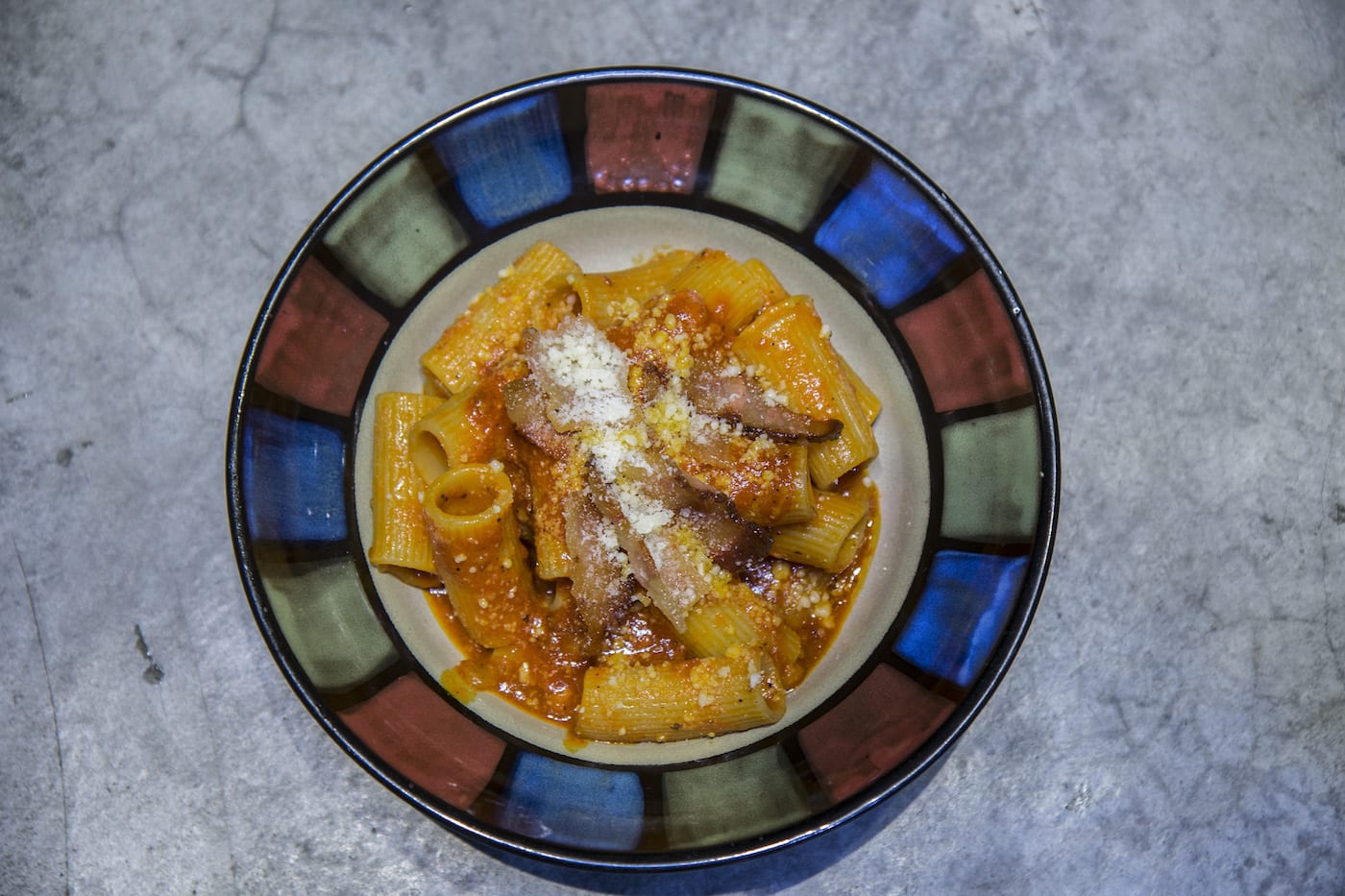 A neighbourhood trattoria, Ask for Alonzo offers Mediterranean-inspired dishes in a cosy restaurant setting. Whether you are craving Ravioli Fiorentina, Roasted Italian Suckling Pig, Mushroom Risotto, or Sauteed Clams, the diverse menu selections at Ask for Alonzo have you covered. Looking for delectable snacks to pair with your post-work tipple? Order Parmesan French Fries and Classic Negroni at a discounted price during their Alonzo Hour (from 3pm daily).
Ask for Alonzo, 11 Lin Fa Kung Street West, Tai Hang, Hong Kong, p. 3101 8045
Guide to Tai Hang: The best photo spots
7. Haw Par Mansion
Haw Par Mansion, also known as Tiger Balm Garden, is a Grade I historic building built in the 1930s. The mansion originally belonged to the famous Burmese businessman Aw Boon Haw and his family, later redeveloped as a theme park as well as several new mansions. The premise is currently used as a community musical institution and a museum after its reopening in 2019. Free entry and guided tours are available upon request.
Haw Par Mansion, 15A Tai Hang Road, Tai Hang, Hong Kong
8. Lai Tak Tsuen
The public housing estate Lai Tak Tsuen is famous for its unconventional architectural structure with four of its blocks built in cylindrical shape. One of the earliest public housing developments in Hong Kong, Lai Tak Tsuen has been an icon of Tai Hang since 1975, housing over 2,600 units for households. Today, Lai Tak Tsuen is still filled with joy and laughter of its residents as well as visitors.
Lai Tak Tsuen, 2-38 Lai Tak Tsuen Road, Tai Hang, Hong Kong
Guide to Tai Hang: Style and wellness
9. MiU Training Hub
Struggling to achieve your own fitness goals? MiU Training Hub has got professionals in different fitness fields to guide you through your journey. Other than a comprehensive set of gym equipment, they also have an array of classes, such as Boot Camp, Dharma Yoga, Pilates, and Spin. If you want to exercise with their coaches outside the gym, their race training programme might be what you are looking for. Mountain biking, orienteering, kayaking… There are no limits to what you can do.
MiU Training Hub, 1/F, The Lane House, Little Tai Hang, Lin Fa Kung Street East, Tai Hang, Hong Kong, p. 2366 2879
10. Allure Customised Hair
Granite walls, overarching ivies, gothic statues… The exterior of Allured Customised Hair will make you think it is a secret garden until you see people getting a haircut on an elegant leather chair. With an eye-catching design, Allure Customised Hair is not just a hair salon but also Tai Hang's latest photo hotspot. While a lot of visitors only take pictures of the outside, we think the interior is as gorgeous as the exterior and shouldn't be neglected. Stop by for a haircut if you have time for a refreshing look.
Allure Customised Hair, 3 School Street, Tai Hang, Hong Kong, p. 6138 2828
Guide to Tai Hang: Hotels and residences
11. Little Tai Hang
This hotel and serviced apartment is a hidden oasis in Tai Hang. With splendid views of the harbour and Victoria Park, Little Tai Hang is a boutique brand equipped with a gym, lounge, laundry room, restaurant, and bar. Having ten types of rooms ranging from Penthouse with Terrace Harbour View to Studio Corner Harbour View, Little Tai Hang is absolutely a great place to enjoy a unique weekend staycation.
Little Tai Hang, 98 Tung Lo Wan Road, Causeway Bay, Hong Kong, p. 3899 8888