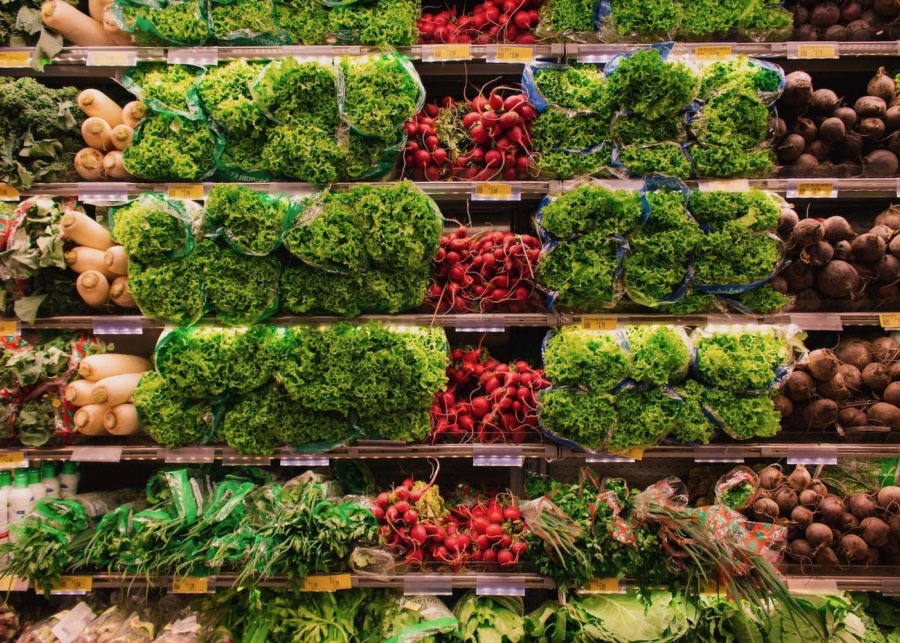 With just the click of a button, these online grocery stores in Bali deliver fresh produce direct to your doorstep...
Right now, the supermarket is the last place we want to be (thanks a lot, Coronavirus). But even without a pandemic, we're usually wayyy too busy hanging out at Bali's best beach clubs and browsing the island's most fabulous boutiques – grocery shopping can wait. But heck, we've all gotta eat, so we've rounded up the very best online grocery stores that do the shopping for you. 
From farm-fresh vegetables to vegan cheeses, organic fruits and locally reared meat, these online supermarkets in Bali and across Indonesia deliver fresh produce directly to your doorstep. So while you're busy topping up your tan, these stores will be busy stocking up your fridge. Happy shopping, Honeys!
WHERE TO BUY GROCERIES ONLINE IN BALI
Bali Direct
With a key focus on connecting Bali's farmers with your kitchen cabinets, Bali Direct is where you can shop local produce and wholefoods online, and have it all delivered to your door the following day. Selling everything from fruits and veg to vegan cheeses, baby food, meats and baking essentials, Bali Direct is a hub of good food. And they even sell our fave Bali-born brands too, like Ibu Bumi, Jiva Creations, Sayuri Ubud and The Pie Lady. Don't feel like cooking? Try their ready-made Bali Box meal deliveries too.
Alive Wholefoods
Everyone's favourite neighbourhood health food store is officially online, and our pantries and palates couldn't be happier. From bulk dry goods, herbs and spices, to organic fruit and veg, nut milks and superfoods, Alive Wholefoods is where conscious foodies will want to fill up their fridges.
Compass Fresh
Selling locally sourced produce that's grown, bought and sold in Bali, Compass Fresh builds the bridge between you, Bali's farmers and local businesses – what a way to minimise your carbon footprint and maximise your cooking potential. On the super colourful and easy-to-navigate website, here you can shop online for fresh-from-the-farm groceries, delish delicatessen, household essentials and baby needs too. They even have their own compact collection of Food Boxes – double win!
East Java & Co
As Indonesia's award-winning retailer for fine, honest food, East Java & Co sells an enormous range of its house-branded goods – all of which use natural ingredients, farmhouse recipes and sustainable produce that supports local farmers. Think sea salt from Amed, artisan jams and marmalades that use seasonable Indonesian fruits, and small-batch granola using wholesome nuts and grains. They even make their own books, kitchen utensils, and adorable hampers too.
Temuku Pupuan
Consider Temuku Pupuan your online organic farm, bringing healthy, tasty and freshly harvested produce from the mountains of Bali right to your doorstep. Unlike other online supermarkets, this one lets you choose from several basket sizes for delivery every week. You simply tell them your wish list, and they'll fill the basket with everything that's available and in season. They also make their own kefir and coconut oil, as well as a selection of baked goodies too.
Vegetable Bali
As the name suggests, Vegetable Bali is the island's wholesaler for fresh fruit and veggies. Owned by locals, run by locals and only stocking produce from local producers, they even deliver to your door with the option of cash on delivery. They also have a selection of meat, eggs, dairy, spices and juices – all at affordable, local prices.
GO-JEK
Download this app and the island really is at your fingertips. Not only offering instant transport, home massages and restaurant deliveries, the GO-JEK superheroes will also head to Bali's supermarkets and do the shopping for you, before bringing your goods right to your doorstep "a la minute" on their trusty motorbikes.
Looking for more online shopping opportunities? Check out our list of Indonesia's online retailers here!