Botox, vampire facials, cosmetic lifts - you name it, Bali's best medi spas have it. Here are the ones you need to try, and the signature treatments they do best.
If your 2023 resolution involves goals around beauty and wellness, you're not alone. Maybe you've promised to hit the gym more often, maybe you're getting ready for a detoxifying juice cleanse, or maybe you're hoping to visit one of Bali's best medi spas to tackle those pesky wrinkles, purify your complexion, lose that additional pandemic weight or enhance your facial features.
Well, with world-class facilities, highly trained doctors, and beauty treatments that are almost half the price of Australia or the US (plus the bonus of being able to relax in a lush island setting!), Bali's top medical spas might be the excuse you need for a beauty-boosting sesh. So to help you on your journey, here we give you the lowdown on the best medi spas in Bali for 2023 – including the signature treatments that they do best.
THE 10 BEST MEDI SPAS IN BALI
1. Lumina Aesthetics Clinic – Kuta
You'll love it because… Lumina Aesthetics Clinic is a multi-disciplinary destination that delivers real results safely and consistently. Here you'll find laser rooms, spa studios, clinical rooms and even a gynaecology department, plus a team of certified and experienced doctors and therapists to assist you in all of your beauty needs. But the best bit? Every procedure is bespoke and tailored entirely to you. They take a holistic and personalised approach, carefully creating individualised plans that use specific products according to different skin and body types.
Try the: Plasma Rejuvenation Therapy. This non-invasive treatment uses local anaesthetic and a fine needle to inject a special rejuvenation substance into the skin to promote healing. The idea is that by injecting the substance into damaged tissue, the body is stimulated to promote healing by growing new, healthy cells. This treatment is used predominantly on the face and neck, but it can be used to treat any area on the body, even for Hair Growth Therapy.
The perks: The benefits of Plasma Rejuvenation Therapy include improved skin texture, reduced inflammation, faster tissue repair through new skin-cell growth, stimulated collagen production, lightening of dark circles, and firmer, tighter skin.
Lumina Aesthetics Clinic, Jl Dewi Sri No. 88E, Legian, p. +62 812 2888 8837, e. [email protected].
2. Cocoon Medical Spa – Ubud & Kuta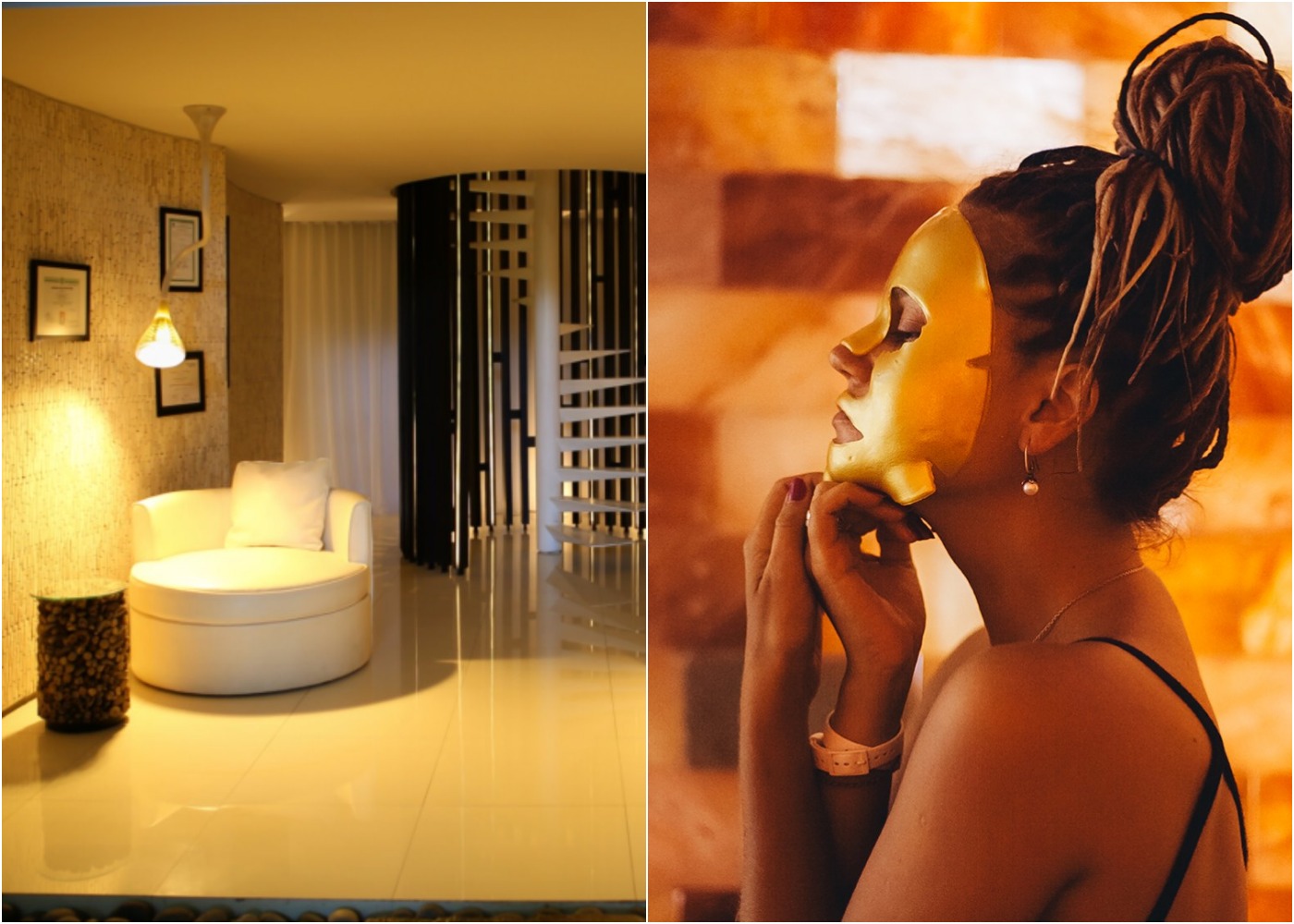 You'll love it because… Cocoon Medical Spa is the crème de la crème of anti-ageing and integrative wellness in Bali, with innovative spaces and a holistic approach from internationally-qualified Indonesian doctors. Seamlessly combining aesthetic and cosmetic treatments together with anti-ageing and wellness therapies, Cocoon's doctors are trained in vitamin IV therapies, detoxification and Platelet Rich Plasma (PRP). And despite the affordable prices, you won't be compromising on quality here, because Cocoon's integrative approach, technologies and customer service are all five-star.
Try the… PRP combined with Dermapen. Made famous by Kim Kardashian as "the vampire facelift," this treatment involves separating the platelet rich plasma (PRP) from your own blood, which is then distributed to targeted areas of your face via tiny injections. The result is a highly anti-ageing and healing "serum", and combined with a Dermapen, you get a double-infusion of PRP via all-over micro-punctures, with all the added benefits of micro-needling.
The perks: This natural combination treatment is a self-healing catalyst, resulting in increased collagen production, improved skin vitality, diminished acne scarring, reduced sun damage, increased skin hydration… basically a one-way ticket to a flawless complexion. You will see results after just one treatment, however, for the best results you may require a series of sessions.
Cocoon Medical Spa, Jl Monkey Forest No. 8, Ubud & Jl Sunset Road, Kuta, p.+62 811 3882 240, e. [email protected]. 
3. ARC Anti-Ageing Beauty Clinic – Kuta
You'll love it because… the Australian-owned ARC clinic is the pioneer of medical tourism in Bali. Having opened its doors in 2002, it is now Indonesia's largest and leading anti-ageing facility. Staffed by experienced cosmetic physicians and nurses using leading-edge technologies and first-class hygiene standards, ARC's broad range of anti-ageing and cosmetic programs are non-invasive, results-driven and offer a tailored-approach to your individual needs.
Try the… Thread Face Lift. This non-surgical procedure instantly lifts and firms saggy tissues, using absorbable bi-directional barbed threads that are inserted under the skin with a needle to lift drooping skin on the brow, cheeks, eyebrows, lower eyelids, jowls and neck.
The perks: The treatment is carried out under local anaesthesia, which makes it painless and takes just one hour. While the effects are immediately visible, results last approximately 1 – 2 years depending on your age, the degree of sagging and the number of threads used. If you're not ready for a surgical facelift but would love to look instantly more youthful, a thread lift is your golden ticket.
ARC Anti-Ageing Beauty Clinic, Jl Sunset Road No. 819. Kuta, p. +62 361 754 645 / +62 817 0311 2002, e. [email protected].
4. NuLook Anti Aging & Regenerative Centre
You'll love it because… NuLook Anti Aging & Regenerative Centre is the pioneer of K-Beauty on the island. Yep, no longer do you have to leave Bali for those Korean beauty treatments. Here, you'll find Korea's top treatments backed by state-of-the-art equipment and products, as well as the expertise of Korean-trained certified doctors and Korean mentors. Whether you're looking for a premium facial, botox, fillers, laser, or even surgical procedures for a new look, all treatments are carefully personalised and performed to the highest standards of safety to ensure a neat and speedy recovery.
Try the: Clarity II, the first clarity laser in Indonesia. Using a dual-wavelength platform combining long-pulsed 755 nm Alexandrite and 1064 nm Nd:YAG, the Clarity II can target a variety of cosmetic indications and lesions. This state-of-the-art procedure is used to treat pigmentation, rosacea and acne, and can also reduce the appearance of pores, wrinkles and loose skin.
The perks: Due to its targeting properties and breakthrough intelligent capabilities, the Clarity II stimulates elastin and collagen growth deep within the skin. This dual wavelength laser means can say goodbye to loose skin or uneven complexion, and say hello to clear skin! And psst… it can also be used for hair and vein removal too!
NuLook Anti Aging & Regenerative Centre, Jl Nakula Barat No. 77, Legian, p. +62 361 934 2555 / +62 811 3960 0303, e. [email protected] 
5. Anaya Aesthetics – Kerobokan
You'll love it because… Anaya Aesthetics is a one-stop beauty clinic in Bali committed to enhancing your natural beauty. The clinic offers skin treatments using medical-grade products and clinically-approved technology. You know you'll be in good hands here too, because the team consists of of professionally trained cosmetologists, including the co-founder, Dr. Bhertha Transridjata, who is a world-renowned cosmetologist and a leading expert in fillers, injectables and threads. The clinic's services include all of the usual medi-spa must-haves, as well as high-tech slimming sessions, infusions, facials, and beauty treatments too.
Try the: HIFU (High-Intensity Focused Ultrasound). This non-invasive face lift treatment uses ultrasound (energy from high-frequency sound) to penetrate the skin, applying heat to the target area. The heat encourages your skin cells to produce more collagen, resulting in firmer skin and a more supple look. The effects may last for up to a few months, depending on your skin type and how many sessions you try.
The perks: HIFU is a non-surgical procedure without needing any anaesthesia or recovery time. The treatment tightens sagging skin (including the neck and décolletage) and defines the natural structures of your jawline, cheeks, eyebrows and eyelids. HIFU is a great option if you're looking for a subtle result, or if you're not ready to commit to a more pricey, permanent surgical facelift.
Anaya Aesthetics, Jl Raya Kerobokan No. 10A, Kerobokan, p. +62 877 7611 1110, e. [email protected].
6. Rejuvie Clinic – Kuta & Sanur
You'll love it because… This highly specialised clinic has established itself as one of the island's best medi-spas, with a focus on state-of-the-art anti-ageing beauty and body sculpting treatments. Their wide range of non-invasive procedures prove that you don't need to sacrifice safety and comfort in order to achieve highly effective and long lasting results.
Try the… Accent Ultra. This two-pronged treatment is designed to effectively remove fat, reduce cellulite and contour the body and face using ultrasound and radio frequency. It smoothes and sculpts without going under the knife by utilising synergistic technologies that facilitate lipolysis (the breakdown of fat) and enhance the contour of most body parts.
The perks: Accent Ultra is non-invasive with minimal pain and no downtime. First fat deposits are targeted with ultrasound to reduce localised body or facial fat cells. This is then followed by Radio Frequency to generate heat, stimulating collagen and thereby tightening the skin. It also helps realign collagen and elastin fibres to smooth the fat cells and counteract the "orange peel" dimple effect. Women with cellulite and sagging skin are ideal candidates for Accent Ultra and usually see amazing results…
Rejuvie Clinic, Jl Dewi Sri, Pertokoan Kuta Plaza 18 Blok B4, Kuta (p. +62 812 3633 2000) & Jl Danau Tamblingan No. 19, Sanur ( p. +62 812 2260 6088), e. [email protected]. 
7. Radiance Bali – Kuta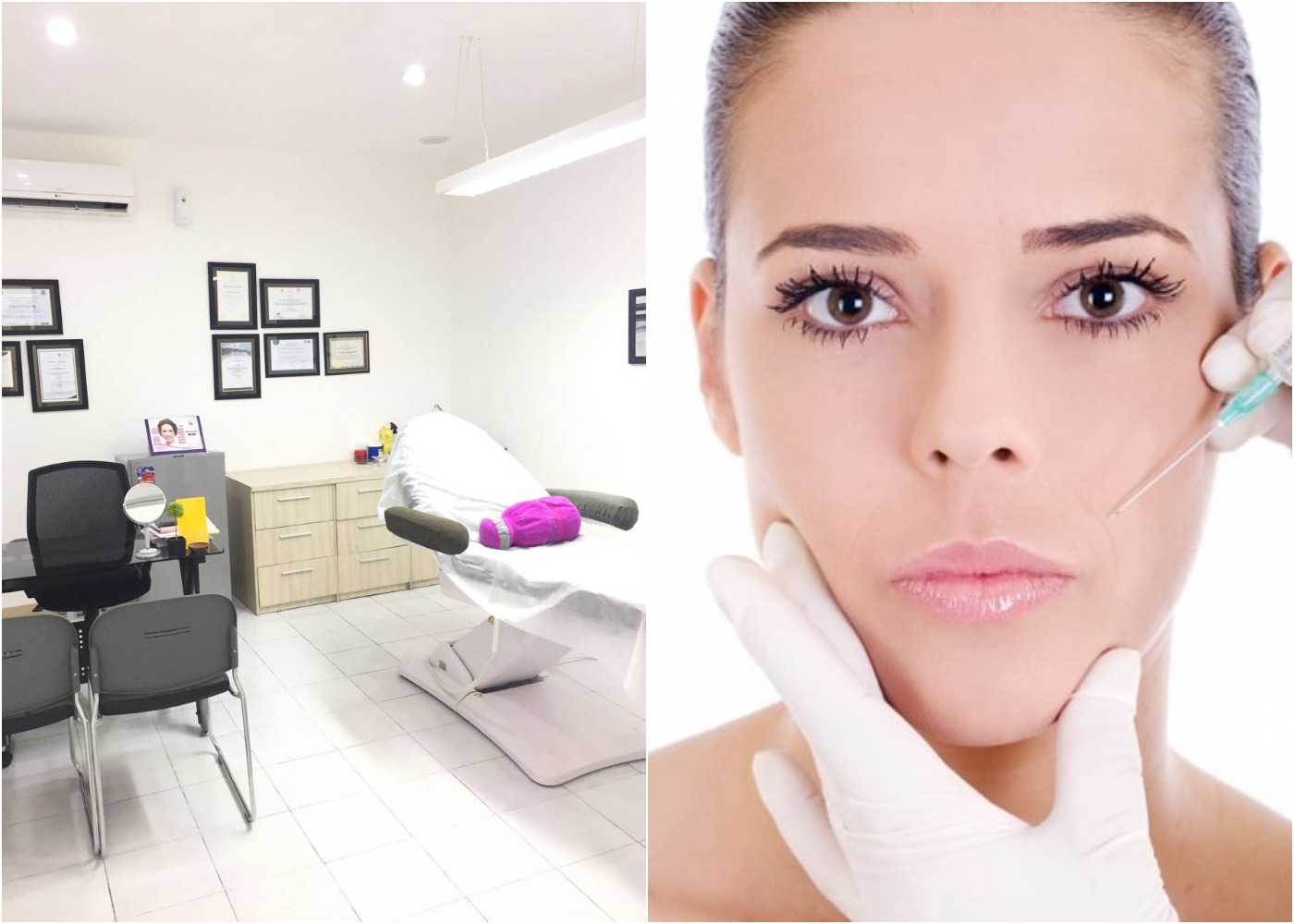 You'll love it because… Radiance Bali is dedicated to reclaiming youthful looks, helped along by a wide range of rejuvenating and anti-ageing services and products. Managed by Australians, Radiance brings the highest standards in both service and up-to-date techniques and technologies, using FDA-approved reputable equipment from Syneron Candela USA. All of this is designed to give you proven, long-lasting results in a sterile and comfortable environment.
Try the… Juvéderm® fillers. These are the first and and only hyaluronic acid dermal fillers approved by the FDA that can last up to one year from the initial treatment.
The perks: Thanks to advanced Hylacross™ technology, these dermal fillers use a malleable, smooth gel that flows easily and consistently into the skin, providing reliable results after just one injectable treatment. Expect optimal wrinkle smoothing and improved skin volume for up to one year.
Radiance Bali, Jl Kediri No. 38, Kuta, p. +62 361 472 7541 / +62 361 475 2038, e. [email protected]. 
8. Body Lab – Seminyak
You'll love it because… Body Lab is one of the premier beauty clinics in Bali offering injectable rejuvenation treatments like Botox, fillers, skin boosters, IV infusions and fat burning injections. All treatments are non-surgical, delivered by experienced medical professionals and therapists. The highly-trained team uses only scientifically-proven technology and dermatologist-approved cosmetic brands, like Botox and Juvederm. The treatments range from injectables, to rejuvenation and a slimming spa too. And to really get the full Body lab experience, you can consult one of the therapists to create a custom treatment specific to your body.
Try the: Meso V-Shape. The clinic's signature treatment to shape the face according to its natural features. Meso V-Shape contains biologically active, fat-burning substances derived mainly from plants. Micro needling is then used to deliver these substances into the fat deposits that sit right under the skin layer. They stimulate the breakdown of fat, highlighting your natural facial structures, jawline and chin area.
The perks: The key benefit of Meso V-Shape is the way in which is enhances the features you already have. Meanwhile, the reduction in fat results in a slimmer, more lifted look. Since it's a targeted treatment, it might be a more preferable option (compared to surgical procedures) if you just want to highlight certain parts of the face and neck areas.
Body Lab, Jl Laksamana Basangkasa No. 10, Seminyak, p. +62 877 6156 7070, e. [email protected].
9. MOII Aesthetic Clinic Bali – Umalas
You'll love it because… MOII isn't just a beauty clinic – it's a lifestyle brand that puts the emphasis on your personal beauty. Home to world-class, state-of-the-art facilities and highly-trained professionals, MOII offers a variety of medi-spa treatments for the face and the whole body. You'll find a plethora of procedures, from facials and injectables, to surgical treatments and high-tech equipment which use light or sound waves. The products used are high quality and clinically approved, like Botox from Allergan and fillers from Restylane. The team consists of expert dermatologists too, who are able to help with removing skin tags and moles, as well as skin cancer assessments. To top it all off, the clinic offers total relaxation at the Oxygen Lounge, or IV treatments for those pesky hangovers – available in-house or on-call in the privacy of your home, hotel or villa.
Try the: IPL Acne. IPL (Intense Pulsed Light) therapy uses xenon light, delivered through a hand-held device in multiple, high-intensity waves. Heat from the light source clears up clogged pores, by breaking down built-up sebum and damaged skin cells which can cause acne. IPL is used to treat and prevent blackheads, whiteheads and other mild acne, thought it's not effective for severe cases, like nodular or cystic acne.
The perks: IPL Acne targets the root of the problem, rather than the symptoms of acne. It has been reported to reduce the size and secretion of oil glands, therefore preventing future blockages and infections within the pores. IPL therapy is also used in the treatment of acne scars, inflammation and skin discolouration. It's a non-invasive, topical treatment which may be preferable to hormonal therapy.
MOII Aesthetic Clinic, Jl Bumbak Dauh No. 88, Umalas, p. +62 361 4471 771 / +62 821 1077 5060, e. [email protected].
10. Puriva Aesthetic & Lifestyle Clinic – Kuta
You'll love it because… An aesthetic and lifestyle clinic, Puriva aims to help you find the best version of yourself and boost your confidence without losing what makes you uniquely you. Using high quality products and non-surgical technology from the US, Europe and South Korea, expect treatments and services provided by an experienced team who can tailor your personalised aesthetic journey. With treatments ranging from Botox, fillers and lifting, to lasers and vitamin infusions, you can restore, redefine and revive your best look.
Try the: Profhilo Hybrid Skin Booster, a revolutionary treatment with the highest concentration of hyaluronic acid in the market. Skin Booster is an injection which incorporates vitamins and key amino acids to boost hyaluronic acid, a component which hydrates your skin. The procedure takes less than an hour, and includes cleaning the skin, injection in the defined site, and finally massaging the area followed by application of an antibiotic cream.
The Perks: The hydration from hyaluronic acid results in extra suppleness, firmer, smoother and glowing skin, giving you a radiant and younger look. The effect can be seen as early as two weeks and lasts for up to a year, depending on your skin. For a longer result, consult the team for a recommendation on repeating the injection.
Puriva Aesthetic & Lifestyle Clinic, Jl Sunset Road No. 89, Pertokoan Sunset Indah No. Kav 3, Kuta, p. +62 361 475 6009 / +62 812 3628 0828, e. [email protected].
Love these awesome medi spas in Bali? Check out these top spas in Canggu & Seminyak to complete your beauty overhaul.
Happy spa-ing Honeys!