Luna Park is a must do when you're visiting Melbourne
Wondering when is the best time to travel out of Singapore? Skyscanner gives us the dirt on the cheapest month to fly overseas
If there's one thing we hate about travelling during year-end, it's the exorbitant airfares – nearly any destination will burn a hole in your pocket. When, then, is the cheapest month to fly? Below, we share (we really didn't want to) with you the most-searched destinations in Singapore and their best period to visit according to Skyscanner.
Bali 
Ocean breeze, salty hair, sun-kissed skin and that book you've been dying to get stuck into for months… Bali is our go-to destination whenever we are craving for some major R&R. The best time to visit is in May, when flight prices are lower than usual. Be sure to subscribe to Honeycombers' Bali to be in-the-know on all that's happening in the lovely island.
Tokyo 
It's fair to say you won't get bored in Tokyo; the massive city has tons of things to see and do. Although asking for directions can be a bit of a pickle due to the language barrier, the Japanese folks are totally nice and will go out of their way to help you out. Book your flight for June, and be sure to get pointers from our guide.
Taipei
If Taiwan is on your list of places to visit in Asia, make the trip to its capital in August. It's a food lover's heaven, boasting some of the best street food in Asia. You can also take in some spectacular scenery, rich culture and make friends with the lovely locals.
Manila
The capital city of Philippines is fast becoming a top spot for urban travellers. Check out the bustling Manila in September and save some buckaroos for shopping; the mega shopping malls are so huge, an entire day is required to conquer them. Cultural buffs, make a point to visit the numbers churches that boasts Spanish colonial architecture.
Melbourne
Voted most liveable city by The Economist for the fourth year running, Melbourne is a city of charming juxtapositions – cosmopolitan-chic yet green (you're never too far from jaw-dropping scenery and nature) at the same time. With so much to do and see in the Victorian city (The cafes! The indie shops and markets! The farms!), this Australian city is definitely a must-visit especially in August. Find out what to do with our extensive itinerary to Melbs.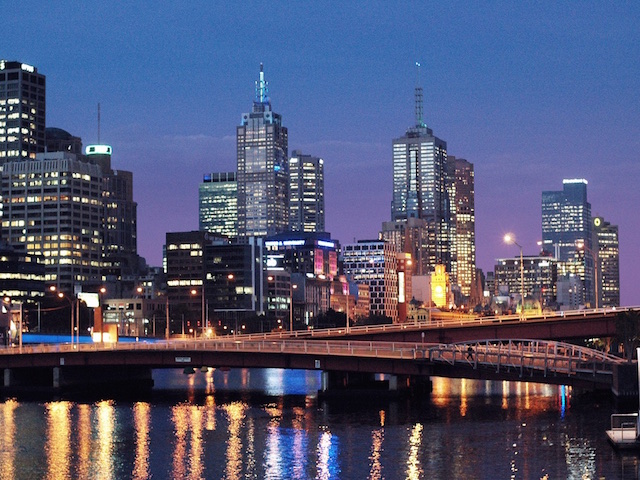 Sydney
If you're planning to visit Sydney, do it in August. Don't forget to read our insightful articles on things you shouldn't do in the city, Sydney's foodie trends, and things to do, see and eat in Blue Mountains before you fly.
Seoul 
K-pop, K-fashion, fried chicken, and Laneige: we can't get enough of Korea in Singapore, so a trip to Seoul in September should totally be a yearly affair.
Phuket
Tropical sunsets, white palm-lined beaches, and warm blue waters of Phuket are calling out to you. Get yourself a ticket this September and jet off to this world class paradise, pronto!
London
When is the best time to visit London, one of the most visited cities in the world? Skyscanner says during October. Steeped in history and architecture, the Brit capital of cool offers a fascinating mix of old and new. The developed city has a fantastic metro system; wandering alone at night is not frown upon; and everyone's generally polite (Brits take their manners very seriously). And – if you need a bigger deal breaker – there's a reason why Singapore is modelled after the great city. Read our nifty guide on things to do, see, and eat in London.
Hong Kong 
It's easy to see why Hong Kong remains one of the most desirable cities to head to. With a plethora of dim sum joints, night markets and high-end shopping malls, Hong Kong has every foodie and shopaholic's interests at heart. Fly there in November and go down an alternative junk trip route to discover a different side of Hong Kong.