Photography: Mandai Wildlife Reserve
If a zoo trip isn't on your mind, here are three reasons why it should be…
On a scale of 'staying in to clean the house' to 'heading to the bar for a night out', how exciting are your weekend plans? If you're on the hunt for an activity that's less routine, we recommend adding a trip to the Singapore Zoo to your leisure agenda. Here's why:
1. To relieve those childhood memories
Remember the times when a day out to the Singapore Zoo was the height of excitement as a child? It could be hopping on a school bus to visit the zoo with the classmates on a 'learning journey', or dropping by for an adventure with the fam… Either way, we recall the eager anticipation we felt as children when a zoo trip was around the corner.
If reading this has mentally taken you back to simpler days, go forth and relive those memories, we say. This is your sign to plan a day out to the Singapore Zoo – and check out the other attractions in the area while you're there. With the addition of River Wonders, there's also much more to explore as an adult!
2. To check out the photo-worthy dinos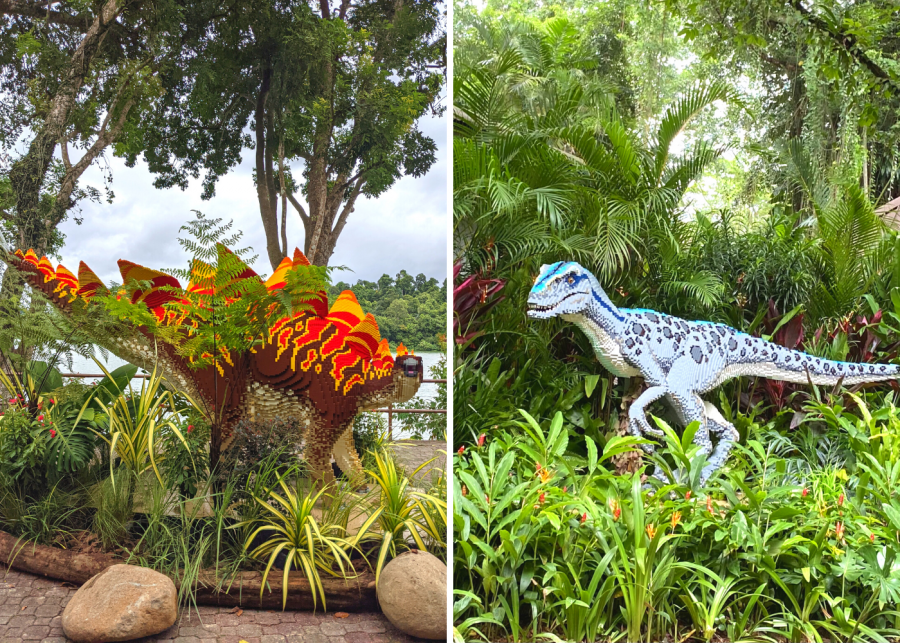 Yes, dinosaurs have landed at Mandai and it's worth the trip to take a peek. Take a walk on the wild side with Brickosaurs World, a dinosaur trail that snakes through the Singapore Zoo and River Wonders. This first-in-Asia event sees over 60 life-sized dinos lining the paths, so keep an eye out for prehistoric creatures on your stroll! From the mighty T-rex to tiny raptors, travel back in time on this journey to reignite your childlike wonder. Plus, this incredible visual display promises plenty of photo ops – strike a pose for the 'gram and watch the likes roll in.
3. To excite your kids with dino-themed activities
Calling all parents: if your little ones are up for a challenge (or if you're just looking for a form of entertainment to keep them occupied), let them have a go at digging up lost fossils at the Bone Diggity Time section. Fancy an adventure? Step into the immersive maze in Brickosaurs World, where the only way out is to suss out hidden clues and solve puzzles to uncover the escape route. Psst: you'll also get to redeem an exclusive Lego Minifigure with every child admission ticket!
For DIY fun, there are craft workshops for making dino masks and mini figurines to take home. But there's more than meets the eye – not only do these workshops offer a jolly time for the kiddos, they also educate the young ones on sustainability. Sign up for these activities on weekends, public holidays and school holidays. Through the use of recycled materials and origami, these sessions highlight the ways to reuse, recycle and reduce our impact on the environment. If you're after an activity that's both fun and educational, this is it.
Packing a picnic for your day out to the Singapore Zoo? Don't forget to check out the all-new Brickosaurs World!
This post is in partnership with the Singapore Tourism Board.