Catch stunning acts such as Abyss by 99 Art Company. Photography: Jaehoon Jeong
The arts festival SIFA 2023 returns from 19 May with a line-up of 90 performances featuring over 200 prominent local and international artists across different artistic formats.
Get ready for an unforgettable experience as the Singapore International Festival of Arts (SIFA) returns for its 2023 edition! Organised by Arts House Limited (AHL) and commissioned by the National Arts Council (NAC), this year's festival promises to be even bigger and better than before. Festival Director Natalie Hennedige has unveiled an exciting line-up of performances that will take place from 19 May to 4 June 2023, with the title The Anatomy of Performance – Some People.
SIFA 2023: Enthralling theatre, music and dance acts await
The theme for this year's festival is all about exploring different perspectives and human experiences. SIFA invites audiences to ponder on the spectrum of the human experience and reflect through the works. It's an invitation to come together and open our hearts to each other's perspectives in the arts space.
The Festival will exist across three platforms – Creation, Life Profusion, and SIFA X – each offering unique and exciting presentations that are sure to thrill and entertain. With 15 unique presentations including festival commissions and invited works, Creation is a great platform for exploring different forms of artistic expression. If you prefer to enjoy performances in the comfort of your home, SIFA's parallel virtual entity is the ideal platform for you. And then there's SIFA X for those who crave experimental expression.
6 notable shows to catch at SIFA 2023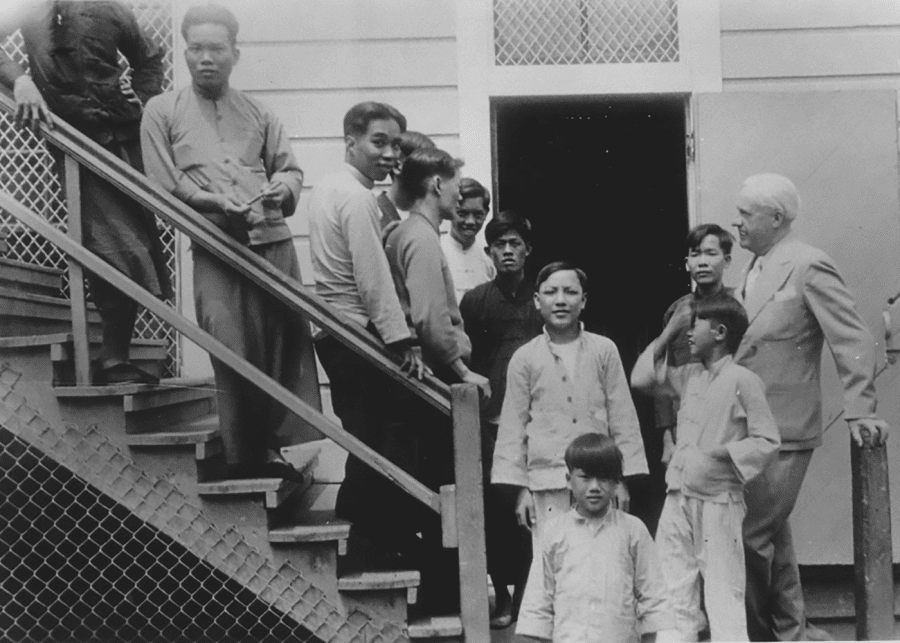 Delve into the world of arts with 90 performances and activities including eclectic festival commissions and international invited works across 14 venues and 11 countries. And did we mention there are over 200 local and international artists involved?
Highlights include Angel Island, a music-theatre performance that tells the stories of Chinese immigrants facing discrimination at the Angel Island immigration station. The music, composed by Huang Ruo, is inspired by Chinese poems inscribed on the walls of the detention centre. The performance tackles issues of xenophobia, sexism, and racial discrimination, and is directed by Brian Gothong Tan (Singapore) with a collaboration between Del Sol Quartet (San Francisco) and Taipei Chamber Singers.
Abyss is a Korean traditional dance performance that aims to confront and let go of deep resentment represented by the feeling of 'han'. In Korean culture, this feeling represents the multi-layered emotions of sorrow and sadness, symbolising the sufferings of Korean people from wars and colonialism. Presented by the 99 Art company, it connects the audience to Korean culture, music, dance, and society.
Catch the world premiere of Chinese-Canadian artist Sougwen Chung's newest creation right here. In the multidisciplinary performance Realm of Silk, technology and nature work hand in hand, drawing inspiration from silkworms and algorithms. Singapore cellist Leslie Tan collabs with Sougwen in this fascinating work of visual art, performance and technology.
If you really want to get involved in the works, The School by Singapore artists Jean Ng, Li Xie, and Joavien Ng is a participatory performance that takes place at various spots in Stamford Arts Centre. It offers an immersive experience where participants can wear uniforms, attend communal assemblies, embark on solo journeys, and experience strange encounters – not your typical school environment.
Me, You, Then, Now is a performative archive where artist Muna Tseng reflects on her illustrious career in New York City over four decades. The audience joins her on a retrospective journey from her early days of weaving her identity in downtown NYC to her meta-meditations on creating new art. This world premiere for SIFA 2023 is the fourth instalment of Muna Tseng's Family Portraits series.
There's Humans 2.0, an intimate and primal circus performance by Circa Contemporary Circus (Australia) directed by circus visionary Yaron Lifschitz. It explores what it means to be human through acrobatics, aesthetics, and choreography. The show follows the journey of ten individuals as they push physical limits and struggle to find balance amid constant uncertainty. With choreography that blends movement, dance, theatre, and circus, and is backed by pulsing music and dramatic lighting, Humans 2.0 is a must-see that delves into the challenge of being human. Plus, it's great for families with kids from 6 years old. Children attendees will receive a complimentary kids pack.
So what are you waiting for? Mark your calendars for 19 May to 4 June 2023 and get ready for an unforgettable journey through the world of performance art. With prominent local and international artists showcasing their talent across different artistic formats, there's something for everyone at SIFA 2023. Ticket prices go from $25. Purchase a bundle of three selected shows at 10% off, and a bundle of five at 15% off.
SIFA 2023, 19 May – 4 June 2023, get your tickets now 
This post is in partnership with Singapore International Festival of Arts (SIFA).