Photography: Zahir Namane via Unsplash
From the perfect denim jeans to the sharpest suits, never go out of style at these menswear stores in Singapore.
Most men we know have a single-pronged battle plan when it comes to shopping: get in, get out. So we totally get your reluctance to scout for new stores or browse through the shelves hunting for the perfect T-shirt, suit or jacket. Help is here, gents. We've listed it all down for you with our handy guide to the best menswear stores in Singapore. From formal suits to timeless T-shirts, these have it all. You're welcome.
Best menswear stores in Singapore
1. Well Bred
If you're a streetwear fanatic, you might've seen this brand pop up once or twice in your feed. Well Bred has made a name for itself among streetwear enthusiasts, garnering a cult following even from the most discerning of hypebeasts. From graphic tees to extra comfy sweatshirts by brands like Acme de la Vie and Stussy, you'll be spoilt for choice.
Well Bred, available online or at #04-18/19, [email protected], 313 Orchard Road, Singapore 238895
2. Sects Shop
This locally owned multi-brand store is created by local designers Kenny Lim and Andrew Loh. The store focuses on genderless and avant garde fashion, with tons of black clothes and accessories. If you're one for statement pieces, this is the place to be. For those with a discerning eye, you might want to catch the selection of items from brands like Rick Owens and Yohji Yamamoto.
Sects Shop, #04-14, Orchard Gateway, 277 Orchard Road, Singapore 238858
3. In Good Company
When the local fashion label, best known for its clean-cut design aesthetic and classic pieces with a twist, introduced its first-ever menswear collection, we were psyched. What can you expect, lads? Streamlined wardrobe staples ranging from cotton jersey T-shirts to crisp cotton poplin shirts, tailored shorts, bomber jackets, utilitarian pants, and cotton gabardine cropped trousers – everything a gent needs in his style arsenal.
In Good Company, multiple locations
4. The Shirt Bar
From designing and producing for leading international brands to starting a homegrown store, the team behind The Shirt Bar is forging a new path in local menswear that focuses on quality. Believing that style is a way of self-expression, this boutique offers an impressive range. Check out the eye-catching Singapore collection with silky patterns inspired by local sights like the merlion and HDB estates. In its Eco-ol Bamboo Blend collection, The Shirt Bar showcases casual fits that are kind to the environment. For your everyday basics, have a look at the Everyday Collection.
The Shirt Bar, available online and at multiple locations including Jewel and Wheelock Place
5. Suitsupply
While we adore Suitsupply's bespoke suits, we also love the ready-to-wear collection if you're in need of a sharp suit on the quick. The menswear store in Singapore has all a man needs in his wardrobe: crisp shirts, trousers in assorted styles, colours and fabrics, as well as blazers and coats.
Suitsupply, #03-14B/15, Ion Orchard, 2 Orchard Turn, Singapore 238801
6. Duxton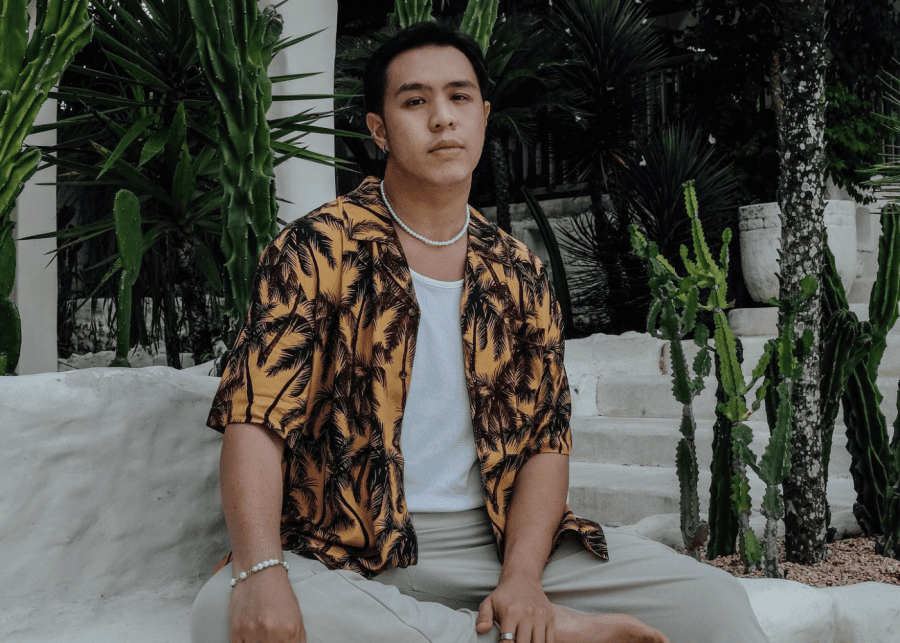 Fun fact: Guccio Gucci was inspired to create his own line of luxury bags while he was in an elevator working as a lift operator. Brought to you by the folks behind Monument Lifestyle, the idea behind fresh local clothing line Duxton may not have been conceived within a confined space, but rather the unique spirit of the Duxton neighbourhood. These tailored button-downs go for $100 and above, and you'll be getting some serious quality and style points.
Duxton, 75 Duxton Road, Singapore 089534
7. Paul Smith
This iconic British brand needs no introduction, nor does the label's signature multi-coloured stripes adorning everything from ties to socks, pocket squares, and even underwear. Offering playful yet wearable pieces like printed bomber jackets, chevron sweatshirts, and tuxedo jackets, this one's for the adventurous man.
Paul Smith, multiple locations including Marina Bay and Orchard
8. Mr Porter
Just a few clicks away, this global online retail haven for men's style is definitely the best portal to high-quality sartorial must-haves, including tops and bottoms from an array of world's leading names such as A.P.C, Giorgio Armani, and the like. And if you shop during promotional periods, the shipping cost can go as low as zilch – yes, free! Watch out for the Mr Porter sales: they're your cue to load up.
Mr Porter, available online
9. Source Collections
It's not every day that one finds soft, quality T-shirts (and sustainably made, too) so trust us when we say that we've hit a goldmine with Source Collections. The eco-friendly local brand delivers men's T-shirts made from 100% organic cotton, produced without pesticides and toxic chemicals. They're also ethically made by a factory in China – it's certified by the WorldWide Responsible Accredited Production (WRAP), an independent non-profit team of global social compliance experts.
Source Collections, available online
10. Ted Baker
Dressing up for a fancy 'do? Head over to Ted Baker, yet another British luxury clothing retail company that offers impeccable designer clothing for men that'll clearly elevate your swankiness. Apart from shirts, suits, trousers, shoes and bags, you'll also find a slew of men's accessories including cuff links, belts, pocket squares and plenty more.
Ted Baker, multiple locations including Orchard and Marina Bay
11. Cos
If you're a minimalist, this is where you should be. Cos, short for Collection of Style, is H&M's higher-end branch and known for its pared-back style and colour palette. Don't get us wrong, the designs might look pretty simple at first glance, but it's all about the fine detail. Whether it's a unique way of stitching or a different cut, Cos always finds some way to put a spin on its clothing. We say it's time to give Cos a chance, especially with three out of five men already wearing Zara.
Cos, multiple locations North Bridge Road and Orchard
12. Mango
Fitted clothes, good fabric and affordable prices are the ethos here. Mango carries an extensive range of clothing – henleys, T-shirts, polos and cardigans. Guys, if you want to look charming, you'll want to own a few of those pieces.
Mango, multiple locations
13. Uniqlo
Japanese retail giant Uniqlo needs no introduction. From the practical Heattech collection to limited edition collabs with global designers like JW Anderson and Marimekko, it has a good mix of style and functionality.
Uniqlo, multiple locations including Paya Lebar and Scotts Road
14. Benjamin Barker
There are plenty of menswear stores around shelling out the same, heritage-inspired threads in Singapore. But Benjamin Barker is a cut above the rest. Founded locally in 2009, the concept store gets our vote for its unpretentious yet dapper collection of dress shirts, bespoke suits, custom-made leather brogues, and handsome accessories that even the ladies might be tempted by.
Benjamin Barker, multiple locations including Suntec City and Bugis Junction
15. sifr
We get it guys: you don't want to part with your old rugby jerseys because they're so comfy. Now, how about a compromise? Local label sifr melds style and comfort perfectly with its range of breathable luxe Pima cotton T-shirts that are ultra-fine, silky, and lightweight. Not only that, the team behind sifr is serious about their craft, which is why you'll easily find a pared-back, yet impeccably crafted collection of button-down shirts, blazers, and footwear for everyday wear. Did we mention the footwear? Love!
sifr, available online
16. Straits Establishment
Established in 2014, Straits Establishment brands itself as the purveyor of fine goods including men's apparel, accessories and furnishings. Flawlessly integrating modern nuances into classical styles, Straits Establishment presents a range of menswear that caters to fashionably-inclined men.
Straits Establishment, #02-01, 29 Arab Street, Singapore 199728
17. Topman
Think you've outgrown this brand? We say Topman's offering of trendy, affordable clothing has its place in your high-end-high-street mix. From denim jackets and jeans to baseball shirts and smart suits, this street-savvy fashion chain caters to the guys looking for that stylishly-cool wardrobe.
Topman, available online
18. Jack Wills
This British heritage-inspired fashion label is popular amongst the preppy types (and the university studs). Think block colours, bright tees and polos, chinos and shorts – all of which will be on high rotation at your summer parties and get-togethers that call for something smart. Not to mention accessories like wallets, phone cases, and caps.
Jack Wills, available online
19. Biro
If you're all about Japanese aesthetics, you'll love under-the-radar menswear label Biro. Named after the ballpoint pen, the brand is home to timeless wardrobe staples made from premium fabrics sourced globally and immaculately tailored by Japanese artisans. It's "slow fashion" at its finest – instead of seasonal collections, expect new pieces only every few months. Everything you need is here, including button-up shirts, black denim jeans, and pullovers.
Biro, available online
20. Muji
Lifestyle store Muji has to be one of our favourite go-to places when we're looking for fuss-free, lightweight and aesthetically pleasing menswear in Singapore. Muji's comfy flannels and monochromatic pieces will easily spruce up your wardrobe.
Muji, multiple locations including Orchard and Tampines
21. Fred Perry
You can't go wrong with this one. Part of London's fashion heritage, Fred Perry probably coined the art of "athleisure" before it actually became a thing. A simple black t-shirt with its iconic embroidery – the laurel wreath – exudes minimalist coolness.
Fred Perry, multiple locations Jewel and Bugis Junction
Time to refresh your wardrobe at these menswear stores in Singapore!