A blast from the past!
We took a trip down memory lane by revisiting childhood snacks and tidbits such as ice gem biscuits, white rabbit candy and haw flakes...
If you were born after the 80s in Singapore, you'll know what a magical time it was to be a kid! Yes, we're talking about devouring and sharing iconic retro snacks like the ice gem biscuits, white rabbit candy and haw flakes with friends during school. Considered a retro treasure, these old-school treats are hard to find nowadays. So, we decided to take up the challenge and hunt down our favourite childhood snacks. Let's get nostalgic, people!
Our forever favourite childhood snacks
Ice Gem Biscuits
Ah, the king of old-school biscuits. Remember how we used to pick our favourite colours, leaving the boring white ones behind? Confession: I used to pick the yellow meringue icing off the biscuit to enjoy it on its own, but as I get older, I'm starting to actually like popping them in my mouth in one hit. Our style editor Nafeesa on the other hand, much prefers the bottom bit. Questionable…
White Rabbit Candy
Okay, real talk: is the wrapper edible? This was a huge topic of debate amongst kids, but as we grow older (and could finally understand the ingredients listed), we finally bust the myth — it's edible glutinous rice paper!
Haw Flakes
Made from hawthorns, these sweet mini discs are super addictive. You either have them one at a time, or you pop a couple of discs at once. But believe it or not, these were given out to kids back in the day to treat digestive parasites. To be honest, we're not 100% sure on this one, though.
Ring Pops
They say a diamond is a girl's best friend, and a girl can dream, right? I used to be one of those girls waving her ring pop, pretending it's a diamond ring, while having cheeky licks until the candy's all gone.
Push Pops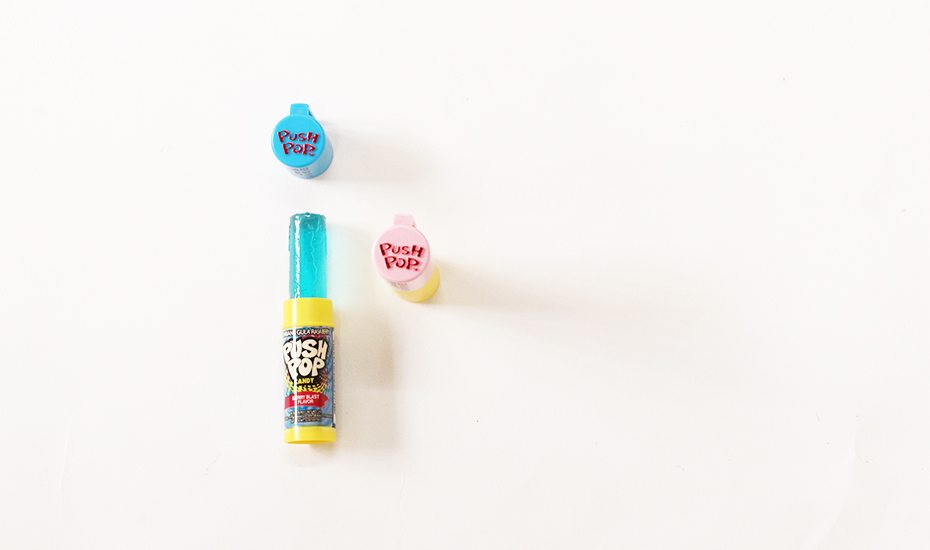 These bad boys, on the other hand, have been substitutes for lipsticks for kids (tell me I wasn't the only one who did this!). Due to its popular commercial, everyone in school had a push pop. That jingle is still burned into the brains of many children of the 90s…
Spectacle Chocolates
Can't afford a pack of M&Ms or Smarties when you were a kid? This was a much more affordable alternative. The colourful round chocs either come in a flower-shaped packet or a figure-eight packet.
Pop Rocks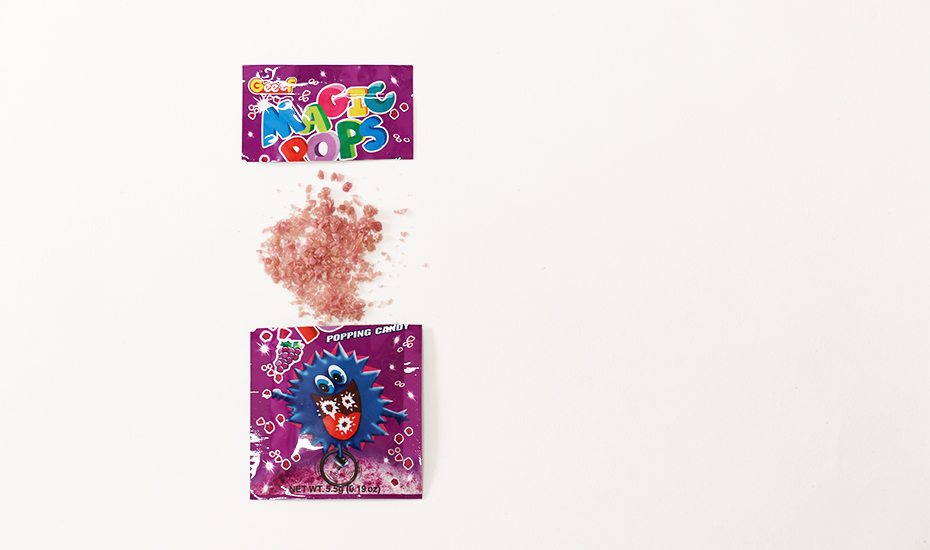 Remember how fun emptying a pack into your mouth was? Even as adults, we still can't shake off the addictive sizzling sensation in our mouths! Even the Martini Bar at the Grand Hyatt is adding them to one of their crazy creative cocktails right now…
Choki Chocolate Stick
Leave the bread, we much prefer this on its own, thank you very much. It's less messy to squeeze chocolatey goodness directly into our mouths than scooping and licking a tub of Nutella spread. Can you really blame us for having more than one stick?
Hiro Chocolate Cake
For easy access to chocolate sponge cake, Hiro chocolate cake was, well, our hero. The delicious treat was a great snack to have on the go, especially if you're a massive chocolate cake lover.
Hacks Sweets
These were popular back in the day. The super tasty Monde Pola Snacks come with adorable animal characters imprinted on them and are packed in small rectangular packets which were easy to fit into pockets — uniform pockets, to be exact. The baked snack is also relatively healthier as it is made of wheat.
Animal biscuits
Pick your favourite and munch — 'nuff said.
---
Where to buy old school Singaporean snacks and tidbits
Munch Munch
For all things nostalgia, Munch Munch will take you on a trip down memory lane. You can find everything from old school biscuits and packet cakes to crackers and sweets. Besides your favourite childhood snacks, the store also has shelves of card games like Old Maid and traditional kampong games like Five Stones.
Munch Munch, available at Fusionpolis Way (#B1-23) and Chinatown Point (#B2-03).
Nineties Candy Society
If you'd rather have your bag o' treats delivered right to your doorstep, look no further than Nineties Candy Society. The online store has everything from gummy sweets and mini chocolates to savoury crackers and crisps fit for parties. And speaking of parties, the store also does goodie bags, candy buffets, and mascot rentals.
Nineties Candy Society, available online. Check out its website for the next sale booth.
The Biscuit Shop
As its name suggests, the shop is filled with an assortment of retro biscuits like the ice gem biscuits and the animal biscuits. Keeping it ol' school, the biscuits are displayed in those old iconic tins. The best bit about shopping here? You can mix and match biscuits in a tin!
The Biscuit Shop, #01-08/09, 6 Tanjong Pagar Plaza, Singapore 081006
The Biscuit King
Another biscuit galore, Biscuit King not only sells traditional and retro biscuits that are Halal certified but also does other local snacks such as haw flakes, fizzy cola candies, lollies.
The Biscuit King, 130 Casuarina Road, Singapore 579518
All photography by Darissa Lee for Honeycombers.