Prior planning prevents poor performance, especially when it comes to travelling, so check out our list of best travel tips to make your journey even better
Maybe you're wondering what to do in Singapore for the weekend, planning a trip to North Mauritius, looking for a guide to Okinawa, or getting ready to hit the best beaches in Bali. Wherever you are planning your next adventure to, these travel tips from the team at Honeycombers Hong Kong may just come in handy for saving money and getting through the airport quickly, so you can enjoy more time on vacay.
Honeycombers Hong Kong presents: Travel tips everyone should know
Carly Wu – Lifestyle Writer

Download transportation apps like Uber, Lyft or Grab
If you're out for late night concerts by yourself, it's better to be safe than sorry. When you call an Uber/Lyft/Grab, you're allowed to opt for Express Pool (shared ride) for a cheaper price in certain countries. It's convenient and most importantly, it guarantees your safety. Definitely one of our fave travel tips.
Find out our favourite Hong Kong apps here
Use Airbnb or Couchsurfing to find a cheap stay
Hostels are boring anyway. If you're on a budget there are an array of affordable studio apartments available on Airbnb. Most hosts are friendly and will help you out if anything is needed. If you want to pay zero dollar, Couchsurfing is a platform for travellers to share their spare rooms or couches with strangers for free – time to meet some new friends!
Alternatively, these are our fave design hotels near Hong Kong
Anson Yip – Photographer/Videographer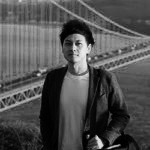 Wear the same t-shirt
Change your scenery, not your top; it's OK to wear the same t-shirt for a short trip. A good quality t-shirt is all you need. Make sure it's breathable, wicking and most importantly, fast drying, so you can wear it everyday. I like to go for Patagonia.
Travel light
Packable backpacks are not only light and waterproof, but you can also pack them away to palm size when not in use. Adjustable and breathable shoulder straps can help your comfort levels on a trip too. Matador is one of the my favourite options.
Find out where we shop bags in Hong Kong
Sophie Cullen – Editor
Don't check baggage
Don't check baggage for any trip over seven days, seriously. Queuing for luggage is such a waste of time, and you always end up taking more than you need when you have a big suitcase to fill. Narrow down your options and pack only what you need in your carry-on. Transfer liquids into smaller containers, and everything else is available in travel size, so you can fly through immigration and start your holiday/work week easily.
Check out our guide on where to buy luggage in Hong Kong
Explore university areas
Whenever I'm travelling to new countries, I love to see what's happening in the university areas. Generally, they will be packed full of cool (and affordable!) coffee shops and stores that sell products from local makers. Plus they usually have some quirky bars to people-watch from and live music events going on, like in Hongdae, Seoul.
Here are six festivals in South Korea you won't want to miss!
Download Klook
My favourite app for all travel, in and out of Hong Kong is Klook. They offer discounted Airport Express tickets (around $40!), options for lounge access at the airport, cheap private car airport transfers and even discounts on things to do in Macau.
Find out why we love these hotels in Macau
Looking for more travel tips? Check out why we love vintage Malacca, explore our favourite things to do in Hua Hin or indulge in a staycation in Hong Kong.