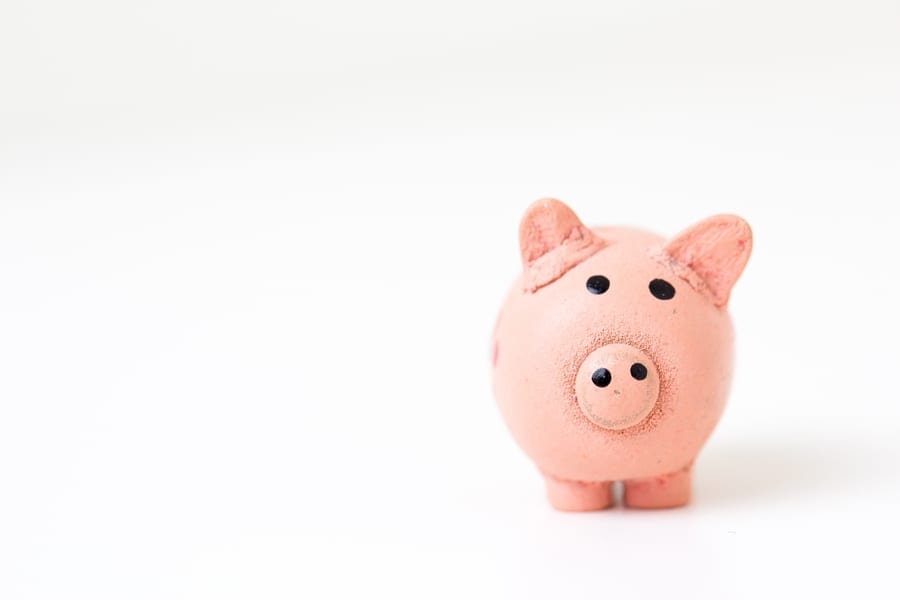 Who knew that pigs played such a huge part in literature, film and pop culture? We're counting down our fave 10 porkers in honour of CNY
After you've learned the meaning behind popular Chinese New Year decorations, checked out the numerology forecast for February 2019, and booked in for your Chinese New Year banquet, you may be wondering what animal from the Chinese Zodiac will be represented during the new season. Well, we're happy to tell you that 2019 is the Year of the Earth Pig, and because of this, we're counting down our picks for top 10 famous pigs of all time. Now trot along and see if you agree.
10. Peppa Pig
Everyone will surely be familiar with popular British cartoon character, Peppa Pig. Peppa is a good egg with a bunch of animal friends who get up to usual pre-school activities. The show is aired in over 180 locations across the globe and has seen movie spin offs, along with merchandise development including food, clothing and more. Two Peppa Pig Theme Parks are expected to open in Beijing and Shanghai respectively this year, but until then, you'll have to head over to Hampshire, United Kingdom to visit the original.
9. Wilbur
First published in 1952, Charlotte's Web tells the story of Wilbur the pig and his barnyard friendship with the spider Charlotte. Born as the runt of the litter and destined to end up as bacon, the farmer's daughter pleads for his life and raises him as a pet until he is sold to her Uncle. Charlotte devises a plan to save Wilbur from his fate though, and we love the way that this unlikely duo care about each other (and their offspring) fiercely and unabashedly.
8. Hamm
Birthed into the Toy Story franchise, Hamm is a straight-talking plastic piggy bank with a cork in his belly and a good head on his shoulders. When playing with his toys, Andy gives Hamm the villainous alter ego of Evil Dr. Porkchop, but in reality, he's kind of a sweetheart, and that's why he makes number eight spot on our list of top 10 famous pigs of all time!
7. McDull
Of course Hong Kong's very own McDull has to make our list of famous pigs! Created by cartoonist Alice Mak and writer Brian Tse for Ming Pao Weekly's McMug comic series in the 80s, McDull may not be the smartest pig on the block, but he sure has a heart of gold and we love the way he never stops trying to chase his dreams (though he usually fails.) McDull has proven so popular over time that not only does he have a place on the Avenue of Comic Stars in Tsim Sha Tsui, but he has also been used in a number of educational and cultural videos in Hong Kong.
6. Pumbaa
Ok, so technically this comic genius from The Lion King is a warthog, but we still feel he deserves a place on the list for his singing ability and positive attitude. Best friends with meerkat Timon, the duo moved from the screen to the theatre thanks to the popularity of The Lion King broadway show, and continues to be a much-loved cast member by young and old. While his name in Swahili means 'foolish', Pumbaa is actually a fierce warrior who protects his friends and taking offence to anyone referring to him as a pig. Sorry, Pumbaa, but we feel you need to be on this list of top 10 famous pigs of all time.
5. Waddles/Gravity Falls Pig
If you've seen Gravity Falls, which follows the adventurous lives of brother and sister Dipper and Mabel Pines, you must remember Waddles the pig who was won in a "Guess the Critter's Weight" game at the Mystery Fair. Waddles is not just Mabel's pet pig. They share pizza, take photographs at photo booths, and save each other during each time travel episode. You couldn't ask for a better friend than Waddles!
4. Porky Pig
The oldest of the famous pigs on our list, Porky Pig from Warner Bros. is the longest standing Looney Tunes character of all time, and is well-loved by young and old, having made his first appearance on the big-screen in 1935. Porky lives with a stutter, but doesn't let that hold him back from being a great (and funny!) friend and sidekick. He's probably most well known for his closing line: "Th-th-th-that's all folks!", that plays at the end of many shorts.
3. Spider Pig/Plopper
Any Simpsons fan will know and love Plopper, the pig Homer adopts (against Marge's wishes) from Krusty Burger, saving the porcine from ending up in one of the burgers. He pops up and now and again hunting truffles and causing trouble throughout the episodes, but is probably most well-known for his role in The Simpsons Movie, where her gets the title Spider Pig and walks on the ceiling with a little help from Homer.
2. Napoleon
Napoleon is undoubtedly one of the most famous pigs to appear in modern literature, appearing as the main protagonist and the leader of the revolt in George Orwell's Animal Farm. Although named after the famous French leader, his character was actually based on the Russian dictator Joseph Stalin in Orwell's allegory of the communist state.
While depicted as a cowardly and lazy pig (especially compared to the courageous and virtuous Snowball) Napoleon's clever use of rhetoric and propaganda sees him soon as the mighty leader. No happy ending for the piggies in this tale however, with the original manifesto of 'four legs good/two legs bad' championed by the revolt being completely turned on its head by the end.
1. Miss Piggy
Ah, the inimitable Miss Piggy. Of course she take the rosette for best in show! A fierce role model for all children of the 70s and 80s growing up, Miss Piggy taught young girls to not be backwards in coming forwards in a relationship (We love you, Kermie!), while simultaneously holding down a career and being unapologetically herself. We love divalicious Miss Piggy, and will hold her as our mascot for the entire new year: Hai ya!
Enjoyed reading about our picks for top 10 famous pigs of all time and looking for more opinion pieces? Find out the truth about pollution in Hong Kong, see what we think about swipe culture or learn about our secret spots for dancing on the MTR.