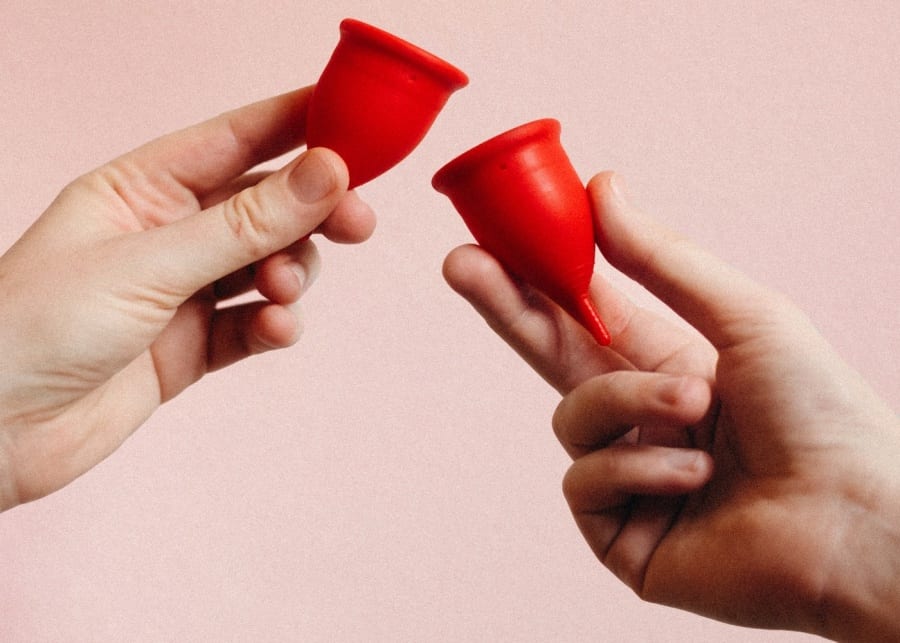 Menstrual cups are gaining popularity as a sustainable alternative
We stan these sustainable period products in Hong Kong, so you'll definitely want to try these out if you're planning on switching things up a lil.
Yes, the opinionated folks of Honeycombers have voiced about plastic pollution and Hong Kong's worsening air quality because we care dearly about Mother Nature. In order to move towards a more green lifestyle, we're always prowling for eco-friendly make-up and sustainable clothing brands. Next in line, we're exploring Earth-friendly alternatives in our guide to shopping sustainable period products in Hong Kong.
Shop sustainable period products in Hong Kong
1. Knix
Making this eco-friendly switch is so simple because you just slip these period underwears on and they do all the work for you. Knix produces absorbent and reusable period-wear that actually doesn't look like granny panties (sorry grannies, no hate to you). Period underwear is made with three layers that work together and they sell panties with varying absorbancy levels to match with your cycle.
Shop Knix online
2. LUÜNA naturals
A menstrual cup? Like how do you use that? Which way goes where? If you're new to making this switch, you'll have many questions. And we have them answered here, as we have tried and tested menstrual cups from LUÜNA naturals and we've been sticking to them since. Before making a purchase, you will need to do some simple measurements to find the right size for yourself, but the basic gist is that the flexible product collects the blood and you empty and rinse regularly. Plus, these babies last for five years!
Read our period cup review on LUÜNA menstrual cups for a more detailed guide on how to use.
Shop LUÜNA naturals online
3. Dharti Mata
Pads are undeniably favoured by many ladies in Hong Kong. But with great pros, comes great cons – pads take about 500 to 800 years to decompose (what?!) – bet you weren't aware of that (we didn't know till recently too). Dharti Mata (Sanskrit for Mother Earth) is a social enterprise based in Nepal, eco-friendly pads are hand-made by local Nepalese women with natural materials, meaning you can re-use these month after month and not have any green guilt..
Shop Dharti Mata products at LivelyLife, UG 6, UG/F, CC Wu Building, 302-308 Hennessy Road, Wan Chai, Hong Kong, p. 6730 0643
4. Tsuno
Tsuno sells disposable, sustainable bamboo fibre sanitary pads and organic cotton tampons and makes turning to sustainable options so much easier for us. 50% of proceeds go toward charities. They currently work in partnership with One Girl to donate to charities that focus on empowering women, with the main focus being education and menstrual support. The pads and tampons come in beautiful and handy packaging that's easy to carry around.
Read our review of Tsuno for more info.
You can shop Tsuno products in Slowood Hong Kong.
5. Live Zero
Live Zero houses a variety of eco-friendly feminine products, with products ranging from organic pads, period panties, and menstrual cups. If you've heard of organic and soft pads from LunaPads, and you've been searching where to get your hands on a pack, this place is it. There are small options available for teens for the majority of the products.
Live Zero Bulk Beauty, G/F, 20 High Street, Sai Ying Pun, Hong Kong, p. 9842 9890