Gentle Monster is loved by every influencer and celebrity in the game (Photography: Gentle Monster via Instagram)
Need to pick up a new pair of sunnies for summer? From affordable specs to splurge-worthy and unique designer eyewear, here's where to shop stylish sunglasses in Hong Kong.
Whether you're heading out for some hiking in Hong Kong, or hiding those morning-after eyes at a free-flow brunch, a trusty pair of shades is a summer staple that's handy all year round. Aviators, cat-eye, rose-tinted, mirrored – a cool pair of sunglasses is the surest way to pull together any outfit and we would shop them all if we could. Here's where to find sunglasses in Hong Kong for every taste and budget.
Shop stylish sunglasses in Hong Kong
Egg Optical Boutique
Egg is a chain of optical stores touting store-brand eyewear that's high-fashion trendy sans the hefty price-tag. From tinted lenses to classic shapes, Egg's stylish range of sunglasses come in a slew of designs that are both comfortable and affordable. Pick up a new pair that meshes well with your personal style. Definitely a top spot for shopping sunglasses in Hong Kong.
Egg Optical has branches across Hong Kong
Gentle Monster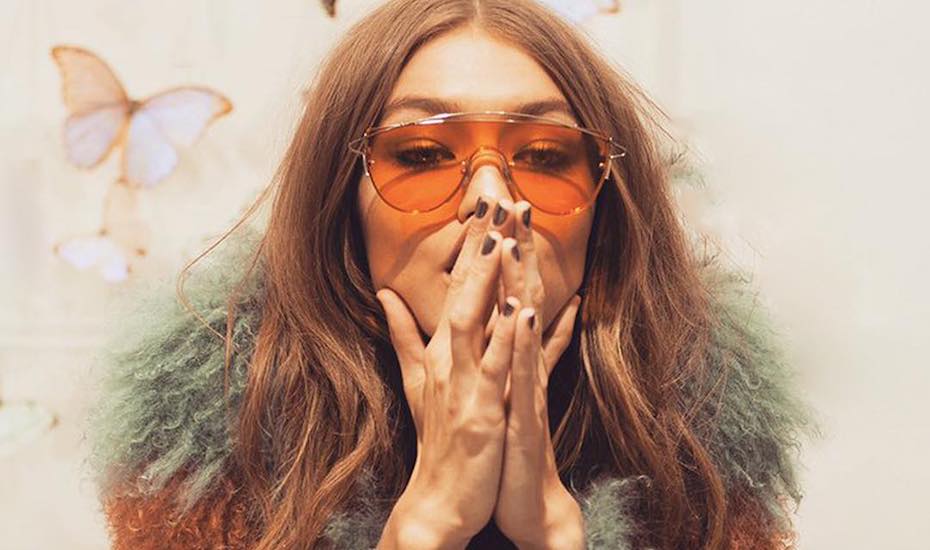 This cool Korean eyewear brand is all about personality. From Song of Style's Aimee Song to supermodel Gigi Hadid, Gentle Monster has been getting tonnes of love from every influencer and celebrity in the game. If you don't mind splurging for these designer duds, they're incredible pair of sunglasses to own.
Gentle Monster, 25 Lan Fong Road, Causeway Bay, Hong Kong, p. 2612 1968, 銅鑼灣蘭芳道25號
Harvey Nichols
From coveted Celine frames to indie eyewear brands that give you an in-the-know instant-cool, Harvey Nichols is where you can buy the ultimate statement shades. Of course, you're going to have to splurge a little in this luxury department store, but it'll be worth it when you're donning the hottest shades of the summer.
Harvey Nichols has branches in Central and Admiralty
Sunglass Hut
You didn't think we'd have a sunglasses shopping guide without including Sunglass Hut on the list did you? Owned by major eyewear emporium Luxottica, this sunglasses chain carries all the most sought-after name-brands: Ray-Bans, Persol, Gucci, Oakley and so much more. Need an emergency pair of shades? With so many locations, you're bound to find a Sunglass Hut within a few blocks.
Sunglass Hut has branches across Hong Kong
Ladies' Market
Are you forever guilty of misplacing a pair sunnies or three? 'Cos we are. So if you're one of us, you probably want to steer clear of any expensive shades. Instead, go nuts at the Ladies' Market – if you hunt well enough through the 100 stalls of knick-knacks, you're bound to find a super affordable pair that look way more expensive than they actually are.
Ladies' Market, Tung Choi Street, Mong Kok, Kowloon, Hong Kong, 九龍旺角通菜街
Monki
You don't have to have deep pockets if you want to be most stylish Honey on the block – savvy spenders can always trust high street brand Monki for on-trend shades at an affordable price point. From Matrix-inspired tiny sunnies that are all over your feed to clip-ons even your old man will love, snag sunglasses in every shape and colour here.
Monki has branches across Hong Kong
Khromis
After launching just last year, boutique eyewear brand Khromis stole the attention of Hong Kong's stylish set with their stunningly handcrafted spectacles. Khromis's signature shades combine Italian design with Japanese craftsmanship for a fashion-forward look. Just take one step into their ultra cool flagship and we guarantee you'll be adding their mirrored sunglasses with futuristic hues to your collection. Khromis even offers a bespoke service, so that you can create your very own pair of specs from scratch.
Khromis, 1 Tai Ping Shan Street, Sheung Wan, Hong Kong, 上環太平山街1號
squarestreet
squarestreet is a multi-brand independent concept store where one can find up-and-coming labels that look like they're straight out of Scandinavia, even though most are locally designed or sourced. Sure, the owners and founders are from Sweden, but labels like Classico – a sleek, understated eyewear label from Taiwan – dot the shelves here. If you're looking for sunglasses in Hong Kong, you have to check out squarestreet.
squarestreet, 15 Square Street, Sheung Wan, Hong Kong, p. 2362 1086, 上環四方街15號