Looking for great storage companies in Hong Kong? These professional options will look after your furniture, fashion and fine art.
Whether you're moving one floor down, across the road or to an entirely different building or neighbourhood, the process can be equal parts exciting and stressful. Sure, we love coming up with new interior design ideas, decking out spaces with indoor plants and giving our new home some love feng shui, but what to do with all that extra stuff you didn't realise you had? Have these storage companies in Hong Kong on speed dial for the next time you need some space.
1. Boxful
When it comes to convenience, Boxful is top of our list of storage companies in Hong Kong. Book a selection of document boxes, storage boxes, or wardrobe boxes and they'll drop them off at your place. You can either opt to pack them then and there (they'll wait for 20 minutes) or you can take up to two weeks to schedule your pick up, so you have time to wrap all your breakables.
What we love about this service is that you can take pictures of what's inside each box and upload to your account, so if you want to get some boxes out before others, it's easy to find them. They can also store a variety of over-sized items, like bikes or golf clubs, as well by-square-foot storage and self-storage lockers. Everything is easily arranged online (though the customer service is great if you have any queries) plus they're happy to chat in case you have any special requests. Best of all, you can simply schedule when and where you want your things delivered – easy!
Find out more at Boxful.
2. The Store House
Offering self-storage units from Tuen Mun to Aberdeen, The Store House allows access to your unit 24/7. Sizes start at just 16sq-ft and run up to 84sq-ft, meaning you can easily store a few boxes or your entire apartment. They also offer a range of boxes and bubble wrap to make packing easy, and ensure that their warehouses are staffed by security round the clock.
Find out more at The Store House.
3. Redbox Storage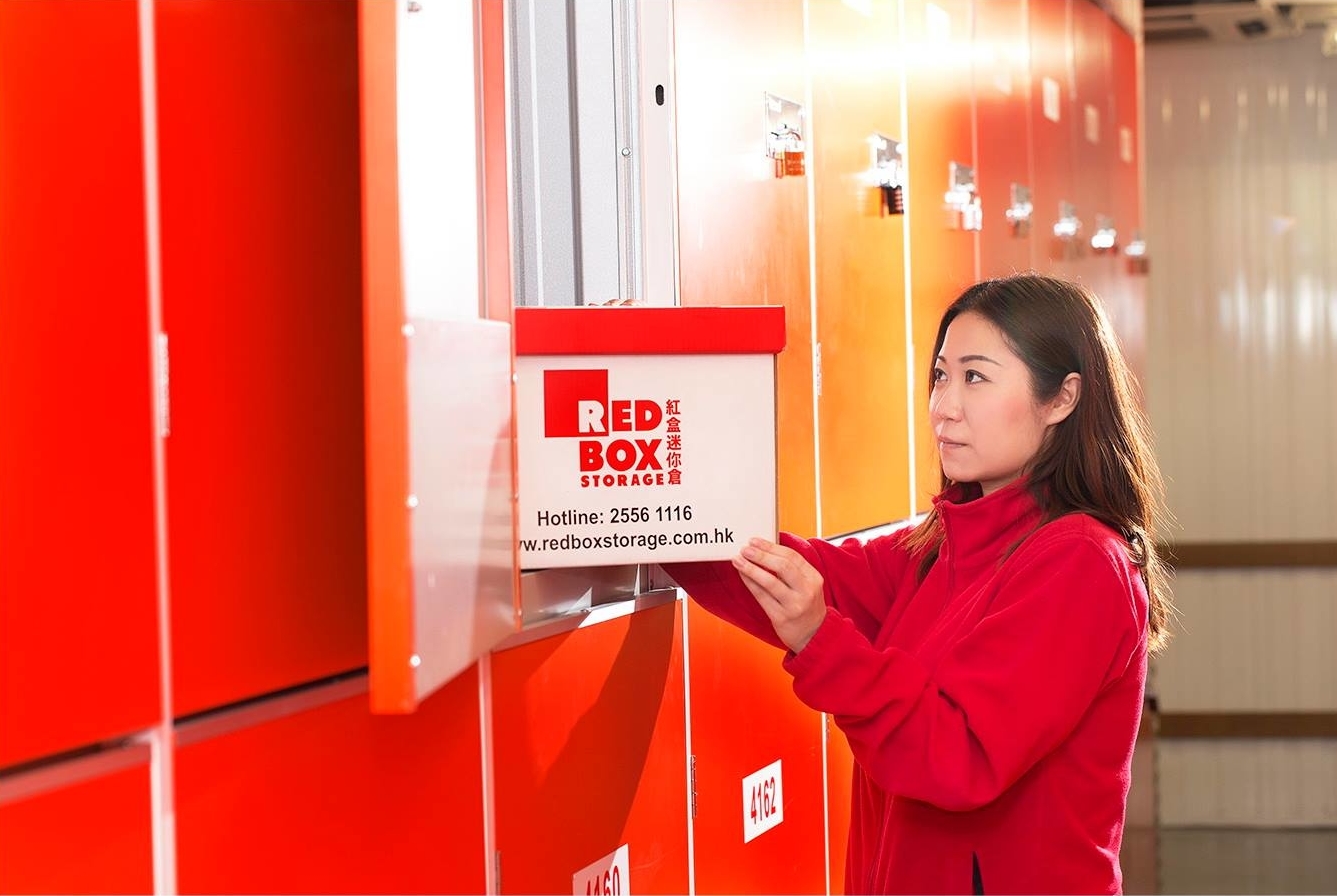 If you're on the hunt for simple and secure storage that can all be arranged online, Red Box Storage has got you. With a range of self-storage units available from Sha Tin to Chai Wan, they can pick up and deliver your stuff to make things as easy as possible. Alternatively, have them deliver boxes to your door, pack them and they'll haul them away to their units, they even have special prices for students.
Find at more at Redbox Storage.
4. Spacebox
Spacebox has a range of options for all your storage needs. Request big boxes or wardrobe boxes for when you have smaller amounts to put away, or ask for a quote on storing larger items like furniture and sports equipment. They pick up and deliver for free, meaning you only pay for the storage time, plus if you store for six months, you get one month free!
Find out more at Spacebox.
5. Minibox Self Storage
With locations in Kwun Tong and Chai Wan, Minibox Self Storage makes ridding your home of excess clutter easy. Simply fill in their online form with your details and preferred storage size, and they'll get back to you with a quote. They have a range of images online to help show just how much stuff you can fit in each unit and each location is conveniently located next to an MTR.
Find out more at Minibox Self Storage.