A vegan or vegetarian family lifestyle creates opportunities for family fun in the kitchen. (Photography: @americanheritagechocolate via Unsplash)
Thinking about raising a vegetarian or vegan family in Hong Kong? Parents doing just that share some useful info to help you out.
You know that we are all about living that green life. Whether you're looking to move towards a more plant-based lifestyle or you're already fully vegetarian or vegan, it's one thing living this way yourself, but how about raising a veggie family in Hong Kong? Luckily, the team from The Hong Kong Parenting Club (a cool new podcast about everything parenting) is here to share some tips if you're thinking of making the change.
Hi!
This is Bhav and Justine from The Hong Kong Parenting Club. As well as being parents, we both don't eat meat. Being vegan isn't all quinoa, kale and tofu… otherwise our kids wouldn't touch the stuff. Thankfully, Hong Kong is full of amazing vegan places which serve the food that all kids would love! Read on to see our tips and our fave vegan restaurants below, or listen to our podcast about raising a veggie family in Hong Kong.
Tips on raising a veggie family in Hong Kong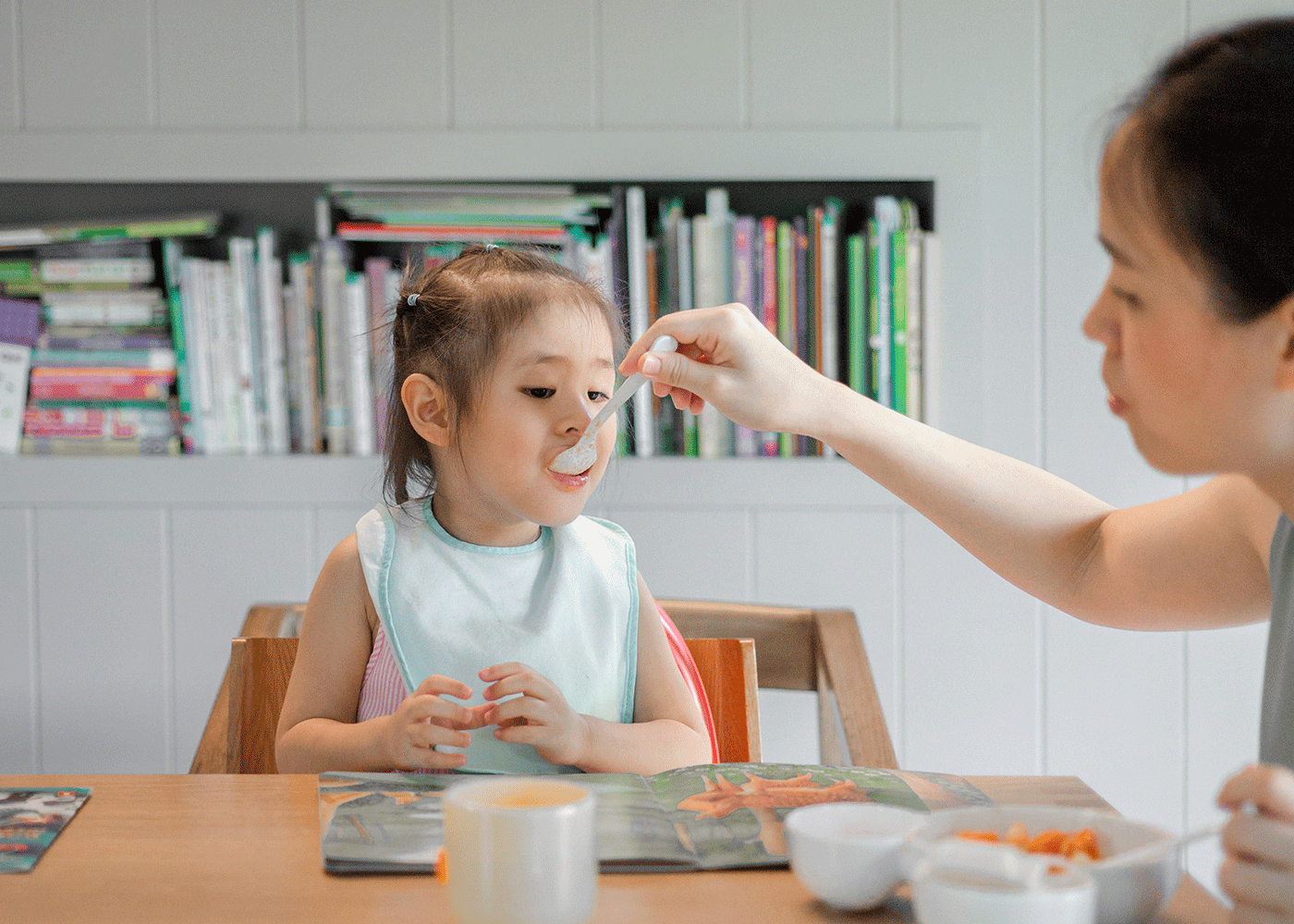 1. Answer those questions
Raising a veggie family in Hong Kong takes effort and some thought. As most kids like to ask a lot of questions, you need to be ready to answer the why and the what questions about your family's lifestyle. Everyone has their own reasons to practise a vegetarian or vegan lifestyle be it ethical, environment or purely a dislike of meat. It's good to talk through this with your kids without terrifying them. Before you take them off to an abattoir, do a bit of research on kid-friendly veggie literature. Kids naturally love animals but don't always make the connection between seeing a pig on a farm and having a piece of pork on their plate.
2. Expect opinions
As we all know, the moment you become a parent you are open to constant opinions and judgments on how you should be doing things. It goes with the territory of having kids. So, like other so-called 'alternative' lifestyles, raising a veggie family in Hong Kong can cause all sorts of people to pipe up on how you should be doing things. Thankfully people are (slowly) becoming a bit more aware that it's okay to have different lifestyle choices. When I (Justine) came out as veggie when I was 14, my parents thought it was a rebellious streak. Well, I sure showed them, 20 odd years later.
3. Get that protein in!
People seem to have a lot of opinions on protein and can sometimes struggle to understand that a veggie diet can be rich in protein. But it definitely can! Along with well known whole food sources like lentils, beans, pulses and tofu (plus many more), recent years have seen an explosion of plant-based protein products from Impossible!, Beyond Meat and Moving Mountain just to name a few. If your kids, like ours, love burgers and hot dogs, they can still enjoy them with a vegan or vegetarian diet.
4. Plan ahead
Kids are drawn to junk food. You can do your best to keep them away from the stuff but eventually there will be a kids party and someone will offer them sweets or a piece of cake. We've found the best way to handle this is to take your own veggie snacks with you so that they don't feel like they are missing out. If necessary, you can even swap out the non-vegan party bag treats to vegan ones. (Thank you, M&S, for vegan Percy Pigs!) Luckily, for those of raising veggie families in Hong Kong, there are many awesome vegan-friendly bakeries – a personal favourite is Bake to Basics. Their cookies are simply the best – not just for vegan cookies, just the best!
4. Get some delivery in your life
Hong Kong has come a long way, in terms of health food stores. There are now lots to choose from, and many offer home delivery service. If you love dim sum then we recommend Veghamper.com. They deliver frozen goods to your door and have an amazing selection of vegan dim sum. Our current favourite is the vegan Mini Char Siu Buns. The kids will love them.
5. Talk about it
It's important to remind kids that we are contributing to a kinder and changing world. Regardless of why you decide to raise a veggie family in Hong Kong, one of the great benefits is the ability to connect with your kids. Kids are curious and when they see us making different choices and they want to know why. This allows us to have discussions on where food comes from, why certain foods are good for you, and why certain foods are more damaging to the environment. Talking about food, flavours, and how to make tasty meals has also encouraged our kids get involved in the kitchen, too.
Now this is our list of the best vegan spots that HK has to offer:
Big Dill
Cheeseburger with fries – done! Everything served at Big Dill is vegan, from their buns, cheeses, sauces to their plant-based meats. They're never a miss and unlike many other vegan restaurants, their meat alternatives are made in-house. If our kids have been good they may even get treated to one of Big Dill's super thick vegan milkshakes.
Dough Bros
Especially for vegan diners, Dough Bros will swap out their regular cheese for a vegan version on their Margarita, Vegetarian and Truffle pizzas. Unlike many vegan cheeses, this non-dairy delicacy delivers a satisfying, tangy hit. All their pizzas come with a dip and we highly recommend the sweet chili option.
Woodlands
Woodlands' all-vegetarian menu also includes a separate vegan menu. Their Mumbai street food is almost as good as Bhav's mum's. If you like South Indian food, Woodlands offers a range of Dosas and Idly. Don't worry, if your kids can't handle spice, there are plenty of mild options to choose from. For a great family challenge try to polish off their two-foot long Dosa!
Cali-Mex
Yes, you read that correctly – Cali-Mex. They have leaned into the vegan movement hard by offering vegan variants to their Burritos, Quesadillas, Tacos and more. Depending on the restaurant, they even offer Impossible burgers, as well. Bhav's personal favourite is to get the Impossible vegan burrito, which comes with vegan cheese and vegan sour cream.
Hemingway's
DB's finest (and only) vegan restaurant allows for beachside dining and a great happy hour. The menu has a wide range of vegan options from their Phish and Chips to pizzas and burgers to curry bowls. Enjoy the 100% plant-based menu with their great selection of beers. Don't forget, just because you're eating vegan doesn't mean it has to be too healthy!
POP Vegan
If you have kids that know how to sit in one place for 30 minutes, then give POP Vegan a go! They do vegan pizzas, mac and cheese, fish and chips, and more. This is a fancy place – one you may want to save for a special occasion and our top tip is to book in advance as they are almost always fully booked over the weekend.
Read our full review of POP Vegan.
Treehouse
If you want healthy quick alternatives, then Treehouse is your place. They have many vegan and vegetarian options, from making your own wraps, burgers, and bowls, to some amazing chilled drinks. Definitely a place to go to if your kids have an adventurous palate. Our personal favourite is getting their large falafel wrap – it is properly huge and will satisfy the biggest of appetites.
Mana!
It would not be a credible list of awesome vegan-friendly places to eat in Hong Kong without mentioning Mana! They have been pushing the vegan cause for over a decade and they do this without compromising on taste. No Impossible or Beyond Meats here – they believe in good quality whole foods brought together for fantastic taste. Arguably, the least kid-friendly place on the list – but worth it for the taste.
As you can see Hong Kong has many great vegan-friendly restaurants to try out. They all deliver on big, bold flavours – no bland mix of leaves with a sprinkling of nuts here – with something for everyone in your veggie-loving family!