Being vegan in Hong Kong not as hard as you think! (Photography: Daria Shevtsova via Pexels)
Being vegan in Hong Kong is easier than you think! Find out what our hardcore vegan team member recommends.
Living a vegan lifestyle? Is it doable in Hong Kong? Yes. Being vegan in Hong Kong isn't as difficult as you might think. There are plenty of cool options for vegan restaurants, as well as vegan cakes and vegan ice-cream! As the in-house vegan who is constantly recommending new vegan products and restaurants to my fellow colleagues, here are some tips that I want to share with you to make life as a vegan or vegetarian in Hong Kong less tricky.
Being vegan in Hong Kong
Having been vegan in Hong Kong for seven years, one of my areas of expertise is hunting out the best and most unique places to shop and dine vegan. Over the past few years, I've witnessed a substantial increase in vegan restaurants and products in Hong Kong – there were literally two places that I would go to in Central back in 2013 – and look at all the unlimited options we have right now, from vegan fashion to cruelty-free makeup and everything else.
1. Get the best bargain at the omnipotent online grocery store iHerb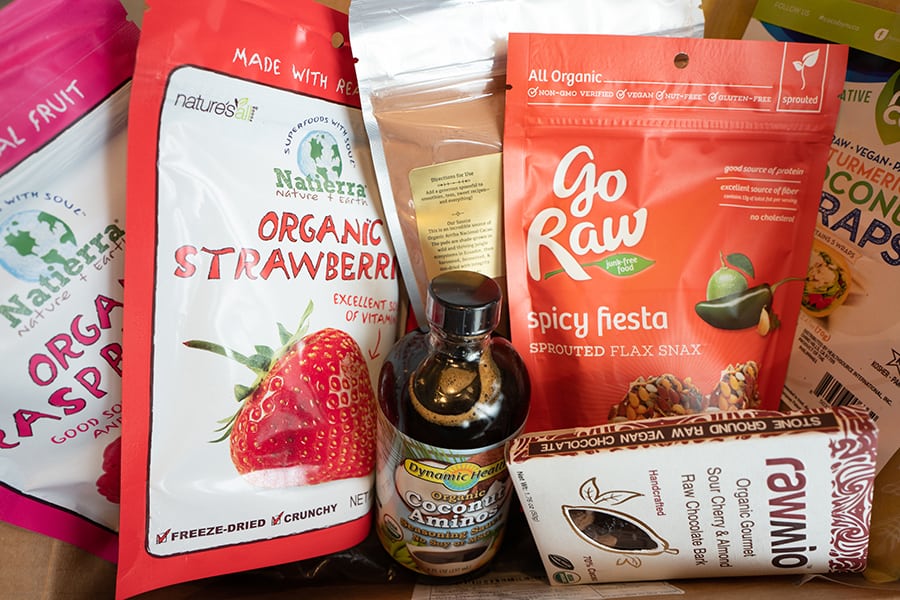 Sometimes it's a hassle to find the right grocery store in Hong Kong that accommodates your dietary choices. This is when iHerb valiantly comes to the rescue! Think quinoa, legumes, canned tomatoes, herbs and spice. Despite being much cheaper than shelf price, they have a wider selection of vegan food, kitchen essentials, cruelty-free body and cosmetic products, such as Hurraw! vegan lip balm, drugstore makeup from the cruelty-free brand Elf, or SLS-free shampoo. The most important thing is – they offer free shipping for orders over $450-500 (prices vary daily), so what are you waiting for?
Have a look at all the options on iHerb.com.
And if you fancy trying meal plan delivery services here, give the vegan meal plan by Eatology a try.
2. Shop frozen vegan foods at these grocery stores
Health food stores and supermarkets in Hong Kong like Green Common, JustGreen and City'super and YATA offer a diverse range of frozen vegan items. Whether it's the popular Beyond Burger, Gardein vegan fish fillets or Hilary's bean patties, stock a couple of them in the freezer and you can save a lot of time cooking! If you want to bulk buy quinoa, lentils and nuts, then you have to check out these waste-free groceries in Hong Kong.
Too lazy to do your own grocery? Here is a list of fresh food delivery services in Hong Kong.
3. Hang out with your omni-friends at Camper's
I love hanging out with my meat-eating friends, there's no need to cut all ties with omnivorous friends during dinner time – being vegan in Hong Kong doesn't have to exclude you from anything. Camper's is the ideal vegan-friendly Japanese restaurant. They serve an array of Japanese dishes, from teriyaki pork belly to their signature vegetable curry and rice, all ranging from $60-$80. They have included fifteen types of assorted vegetables in their vegan dishes, guaranteeing that you meet your daily veggie intake. A lot of my companions actually drooled over my dish instead of theirs. There'll be no more of a sitting-in-the-corner-moping-over-your-edamame-side-salad kind of situation!
Check out other restaurants with vegan options.
Camper's has multiple locations in Hong Kong.
4. Shop vegan fashion
For many of us, going vegan isn't just about the food. Luckily, more and more mainstream brands are releasing vegan clothing and accessories lines, plus there are a whole lot of amazing indie labels catering just to us! I've written a story on my fave vegan fashion brands.
5. All-you-can-eat vegan and vegetarian buffet at Ahimsa Buffet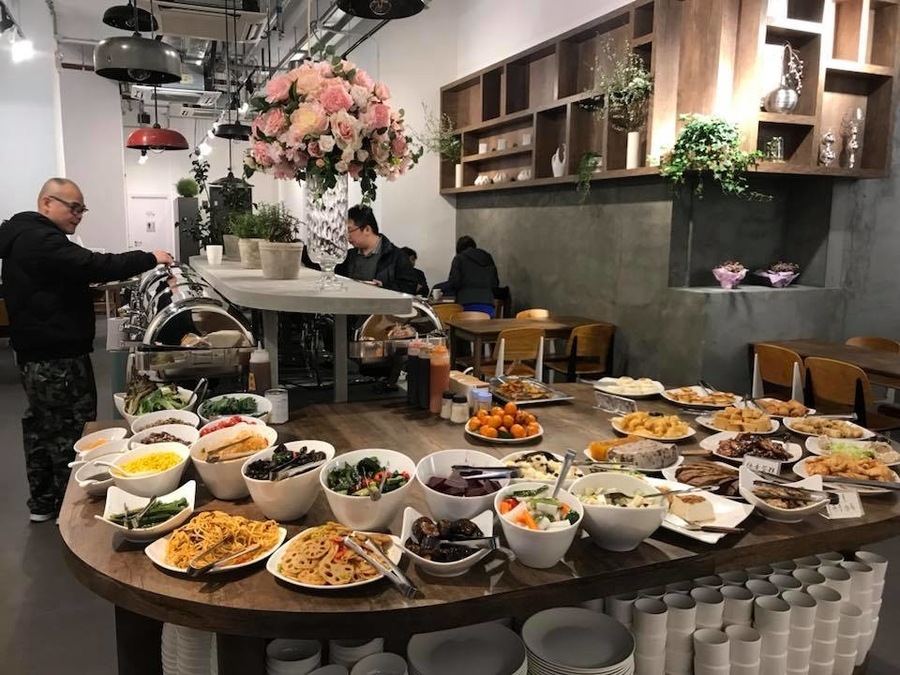 Gaining fame via word-of-mouth when they first opened in North Point a few years ago (and now also in Jordan, Central, Mong Kok, and TST), Ahimsa Buffet has quickly become one of the hot favourites for locals. Serving vegetarian and vegan goodness, their food isn't meant to be fancy, but they win you over with a welcoming vibe and a variation of Chinese dishes – from chow mein and the famous turnip cake to Hong Kong-style sweet and savoury curry – which reminds you of mum's home cooking. The all-you-can-eat lunch buffet only costs you $68, and is $108 during dinner time. Tried and tested by both meat-eaters and vegans, we agree that it's easily one of the most worth-it places in Hong Kong. Make sure you call ahead to book a spot, as you won't be able to just walk in at this hot spot.
Ahimsa Buffet has locations in North Point and Mong Kok.
6. See what type of vegan you are
How do I put this delicately? Sometimes, when people go vegan, they can be a little… intense. The thing is, when people go militant vegan, it actually gives all of us a bad name. It's okay to be proud of your lifestyle, but don't try to force it down peoples' throats #NobodyWantsThat. Keeping things light, I wrote this story on the different types of vegans you see on social media. Which one are you?
7. Take your friends for a vegan dim sum feast/hot pot session at Pure Veggie House
Dim sum is one of the most iconic things in Hong Kong. Growing up as an Asian kid, you don't forget those funny moments when you devour all the shao mai and xiao long bao on the table during yum cha with your family. Pure Veggie House is known for making delicate and flavourful all-vegan dim sum, and they show real technical ability. Being vegan in Hong Kong doesn't mean you have to live a life without dim sum!
Read our full review of Pure Veggie House.
Pure Veggie House, 30-32 Granville Road, Tsim Sha Tsui, Hong Kong
8. Learn more about vegan skincare
When it comes to vegan skincare in Hong Kong, there are endless options available: LUSH being one of our absolute favourites. You can find everything from face masks to shower gels and solid shampoo bars at all local LUSH stores, and they even have a recycling scheme to help reduce single-use plastic in Hong Kong!
9. The perfect lipsticks from Popstar Cosmetics
After you've got the skincare part taken care of, it's time to scout out different cruelty-free makeup in Hong Kong as well. Popstar Cosmetic is a local cruelty-free makeup brand established by Donald Chiu. Their Velvet Matte Liquid Lipsticks have wooed us, and instead of incorporating beeswax and other animal-tested ingredients, they use natural oil found in a specific Brazilian leaf to make the products vegan. Not only do they showcase a variation of bright colours, the lipsticks are also really long-lasting.
Read our full story on Popstar Cosmetic.
Shop Popstar Cosmetics online.
10. Scout out raw vegan food in Hong Kong
For those who are following a strict raw vegan diet, we recommend you to try out these raw vegan restaurants, which serve everything from delicious raw sushi to zucchini noodles. There is even a raw vegan meal delivery service in Hong Kong called The Raw Circus, which makes really tasty food that comes straight to your home or office in sustainable packaging!
Read our story on being 30 days raw vegan.
11. Vegan contraception
Using natural rubber latex, Fair Squared from Germany uses only fair trade rubber to make their certified vegan condoms. The condoms also don't contain harmful substances like spermicides, benzocaine, and nonoxynol. Be a little more environmentally friendly, and give these babies a try.
Read our full review of Fair Squared.
12. Connect with other vegans on social media
If being a vegan in Hong Kong makes you want to connect with other fellow vegans, go on Instagram and search for #hkvegan, you'll identify a bunch of local vegans posting pictures of their food and sharing top tips with each other. Feel free to DM them and have some friendly vegan exchange on the web. If you're extroverted enough, there's also a group called Meat Free Hong Kong, where you can register online for their monthly vegan meet-up. Each time they'll host the event at a different restaurant, so you can always go back for more food and new faces.
See what's up with Meat Free Hong Kong.