Brace yourself for the true crimes ahead (Photography: David von Diemar via Unsplash)
From horrendous torture to brutal murders, the following horror stories are seriously scary – because they actually happened as true crime in Hong Kong. So, be warned: these mysteries are not for the faint-hearted.
You know what's scarier than ghosts in Spook-tober? Humans. Yeah, we're serious. Even though we're all about good food and good vibes at Honeycombers, we must admit that Hong Kong has its fair share of 'demons' – those who commit heinous crimes against humanity – just like any other city in the world. And below are some of the most infamous true crime cases in the history of Hong Kong.
Wait – before we begin…
Please be warned that there will be graphic details and mentions of gore, violence, and sexual crimes. Also, this article is meant to be informative, rather than to entertain. Please proceed with caution and with respect towards the victims and their families. Stay safe, everyone.
5 most infamous true crime cases in Hong Kong
1. Braemar Hill murders (寶馬山雙屍案)
The Braemar Hill murders is one of the most notorious true crime cases that occurred during the British colonial rule of Hong Kong. On 20 April 1985, two British teenagers, Kenneth McBride (aged 17) and Nicola Myers (aged 18) were killed by five young local gangsters in the Tai Tam Country Park, near the Braemar Hill Mansions where McBride lived. The teenage couple were popular students at Island School and they were simply studying together for their A-Levels at the park when five members of the local triad passed by and decided to provoke them – or as one of them said, 'to have some fun.' Finding barely any money on the couple, the angry mobsters attacked and murdered the victims. While McBride was found bound and badly beaten with over 100 bodily injuries, Myers was raped, had her jaw broken, and her left eyeball avulsed out of its socket.
After committing the crime, the gang left the park and destroyed some evidence. However, one of the members, Tam Sze-foon (aged 20), kept McBride's Nike shoes and even showed them off to his friends a few weeks later. With a handsome financial reward to lure those with information, a fellow triad member eventually gave an anonymous tip to the police regarding the Nike shoes. This finally led to the arrest of the four culprits alongside Tam: Pang Shun-yee (aged 24), Chiu Wai-man (aged 25), Cheung Yau-hang (aged 17), and Won Sam-lung (aged 16). As of now, Pang and Chiu are still serving life sentences; Tam died of cancer in prison; and the two younger criminals were released from prison in the mid-2000s.
2. The Tuen Mun Rapist (屯門色魔)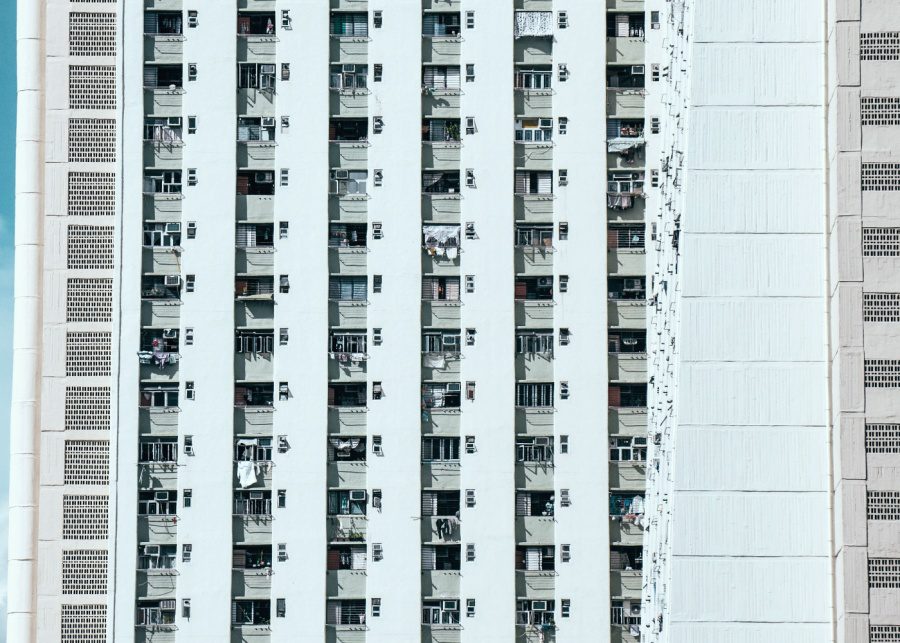 Between April 1992 and August 1993, the Tuen Mun neighbourhood was shrouded in fear, due to a series of rapes, robberies, and murders in the area. The perpetrator was Lam Kwok-wai (born 1971), also known as the Tuen Mun Rapist, who was 21 years old when he committed his first crime. On 24 April 1992, Lam stalked a 19-year-old girl back to her apartment building before sexually assaulting her in the stairwell and robbing her. He repeated his crimes in a similar fashion, totalling up to 13 victims, including three whom he killed.
On 5 August 1993, Lam raped his (final) victim and forced her to give him her phone number. The next day, he called the girl and asked her out on a date to the movies. Fortunately, as the victim had already reported the incident to the police, authorities were able to trap Lam and arrest him on the spot. In the end, the serial killer and rapist was convicted of three counts of murder, eight counts of rape, and seven counts of robbery. He was sentenced to life in prison.
3. The Milkshake Murderer (奶昔殺夫案)
While the Milkshake Murderer is less well known among the locals compared to the other criminals on the list, this case caused an uproar in the expat community in Hong Kong when it occurred in 2003, and it has continued to be highly publicised with the ongoing appeal. The disreputable murderer was American expatriate Nancy Kissel (born 1964), who bludgeoned her husband, Robert Kissel, to death after incapacitating him with a strawberry milkshake laced with sedatives. Even though Nancy pleaded not guilty to murder, claiming that she killed Robert in self-defense, it's believed that Robert knew about her infidelity and the couple was on the verge of divorce. Robert's body was found wrapped in a rug inside the family's apartment just four days after he'd gone missing.
Although the case seems relatively straightforward with direct evidence pointing to Nancy being the offender, this true crime story has garnered so much attention partly because locals enjoyed getting a glimpse of the world of the rich and privileged in Hong Kong. Also, some expat families could see the startling parallels between themselves and the Kissels. Robert was an accomplished investment banker and his wife was a tai tai leading the perfect life; and yet the couple suffered from a rocky marriage behind closed doors. This whole incident reminded people of American soap operas – but one that's gone horribly wrong.
4. The Hello Kitty murder (Hello Kitty 藏屍案)
We're not gonna lie – reading up on the research about the Hello Kitty murder wasn't particularly pleasant, even for mystery fanatics like us. Why? Because it's probably the most graphic and brutal true crime on this list. You've been warned!
The murder occurred in 1999 when the 23-year-old nightclub hostess, Fan Man-yee, was abducted and imprisoned in an apartment in Tsim Sha Tsui. Three men tortured the woman to death over the course of one month by constant beating, burning, raping, and even making her consume excrement. After Fan died as a result of her injuries, she was decapitated and dismembered. The captors cooked her remains in a pot, then placed her skull inside of a Hello Kitty mermaid doll and discarded the rest of her body. In May 1999, the girlfriend of one of the perpetrators led the police to the scene, finally uncovering the heinous crime. The trio – Chan Man-lok, Leung Shing-cho, and Leung Wai-lun – were all convicted of manslaughter and sentenced to life in prison. However, Leung successfully appealed to the court, thereby reducing his jail time. He was released in April 2014.
5. The Jars Murderer (雨夜屠夫)
We gave you some MTR urban legends; now prepare yourself for this taxi horror story, which took place between February and July 1982. Also known as The Rainy Night Butcher, Lam Kor-wan (born 1955) was a taxi driver who picked up female passengers and attacked them on rainy evenings. He would strangle his victims to death with an electrical wire before taking their bodies back home. As an avid photographer, Lam liked to take pictures and videos of himself dismembering his victims; he even filmed himself performing necrophilia with his fourth (and final) victim. Lam also claimed that he consumed part of the intestines of the third victim. Afterwards, the man would hoard their sexual organs in Tupperware, dispose of the rest of the remains, and develop his photographs.
When Lam tried to develop photographs of his dismembered victims at a Kodak shop, the manager suspected foul play and tipped off the police. And so, the demon was finally arrested on 17 August 1982 when he returned to pick up his photos. In the end, Lam was found guilty of four counts of murder and sentenced to death by hanging. His sentence was later commuted to life imprisonment without parole.
If you're curious about other true crime stories in Hong Kong, the Catching Worms podcast is worth a listen. As of October 2021, this new local English podcast has covered the Braemar Hill murders and The Jars Murderer.