A guide to beauty and make-up products that have stood the test of time for good reason
If you're a fan of Korean makeup brands, cruelty-free makeup and vegan skincare brands, then you've come to the right place! However, one of the hardest things in life, after trying not to eat desserts post 10pm, is finding beauty and makeup products that work for every skin tone. But fret not, as we've found some amazing products have stood the test of time, skin types and complexions, and have come out as universal favourites. So if you're tired of experimenting (and hitting more wrongs than rights), and need a safe, gorgeous, bang-for-your-buck beauty product, take a look at our tried-and-tested recommendations.
Makeup products for every skin tone
Mascaras by Hourglass
At well over $1,000 for the wand, primer and mascara, this isn't mascara for those light of wallet. Think of it like a lash instrument or a brush – you clean it and you don't throw it away. You can get right to the very base of the lashes, and we love that you can tightline with it, as that's something you can't do with a traditional mascara. When it comes to makeup products for every skin tone, this will make you stand out while suiting every complexion.
Hourglass mascara is available from Lane Crawford, Times Square, 1 Matheson Street, Causeway Bay, Hong Kong, p. 2110 0168, 銅鑼灣勿地臣街1號時代廣場
M.A.C Retro Matte Lipstick in Ruby Woo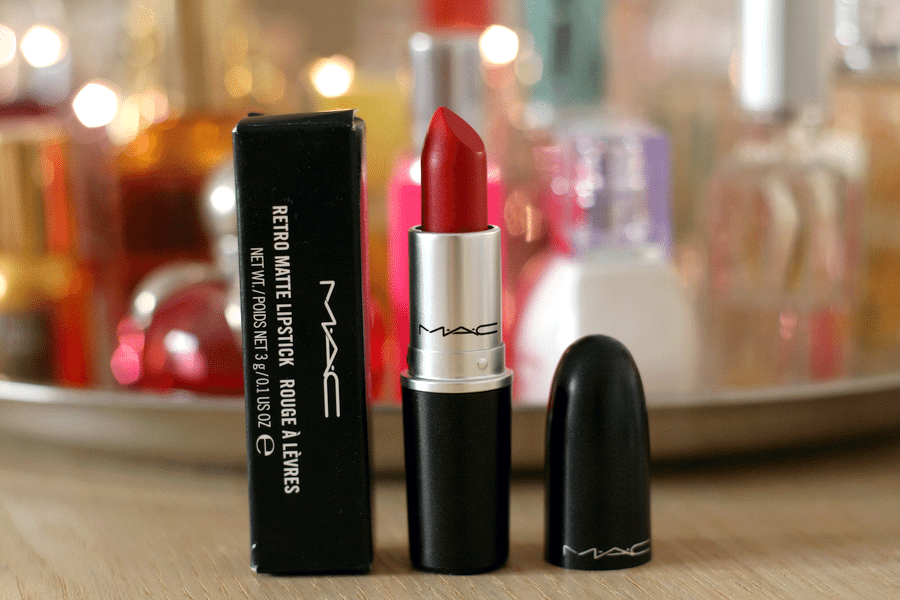 The hype around this lipstick is totally legit. From fair skin tones to medium olives going into duskier complexions, this bright red works for everyone. It goes on slightly dry, being a powdery matte, but it's nothing a little slick of balm below the colour won't take care of.
M.A.C, Shop 1088A, IFC Mall, 8 Finance Street, Central, Hong Kong, p. 2967 6981, 國際金融中心商場香港中環金融街八號1088A號鋪
NARS Blush in Orgasm and Blush
The universally flattering and cheekily named orgasm range from NARS has a blusher that has achieved cult status because of the way it adapts to every skin tone possible, looking slightly different – but completely flattering – on each. The compact's handy mirror lets you easily top up your rosy glow throughout the day too.
Nars, Shop 161, L1, Three Pacific Place, 88 Queensway Road, Admiralty, Hong Kong, p. 2918 9886, 金鐘金鐘道太古廣場3座一樓161號鋪
Profection Brush Liner by Pony Effect
If there's one thing we can't live without, it's a good liquid eyeliner. Give your eyes some definition with Profection Brush Liner – a waterproof wonder for your summer beach getaway! Master the art of lines with this super smudge-proof liquid eyeliner. The soft, elastic brush tip moves with you to create the finest line.
Pony Effect Profection Brush Liner is available from Facesss, Harbour City, Canton Road, Tsim Sha Tsui, Hong Kong p. 2118 5622, 尖沙咀廣東道海港城海運大廈
Tinted moisturiser from Laura Mercier
As the lightest form of canvas corrector, this vitamin and antioxidant-packed formula, will nourish your skin, protect it from harmful aggressors, and help conceal surface imperfections, all without clogging your pores. To prep for the long haul, finish with a dusting of setting powder and you'll still look like a barefaced beauty.
Laura Mercier, Facesss, Harbour City, Canton Road, Tsim Sha Tsui, p. 2118 5622, 尖沙咀廣東道海港城海運大廈
Christian Louboutin's Loubichrome neon nail colours  
Summer comes with a row of events that very often include pool parties, and this limited edition Insta-worthy nail polish should be on your radar this season. The polish goes on smoothly without any streaks and it doesn't amplify imperfections like other chrome/metallic polishes do. It looks pretty opaque after just one coat, so you'll need to apply two thin layers. And its patented triangular brush makes application extraordinarily easy.
Christian Louboutin, 10-12 Wyndham Street, Central, Hong Kong, p. 2530 2198, 中環雲咸街 10-12號
Guerlain's Météorites Illuminating Powder Pearls
This is one powder everyone should invest in for that flawless finish after the application of foundation or tinted moisturiser. Sweep the pearls over the face with the Météorites Pinceau, designed to pick up just the right amount of powder.
Guerlain's Météorites Illuminating Powder Pearls are available from Facesss, Harbour City, Canton Road, Tsim Sha Tsui, Hong Kong, p. 2118 5622, 尖沙咀廣東道海港城海運大廈
Tom Ford Fiber Brow Gel / Sculptors
If one thing defined beauty in 2016 it was brows and the Tom Ford Fiber Brow Gel is one of our favourite brow products. It fills gaps, tames unruly hairs and creates full, natural looking brows in seconds. Not only that, but it's extremely long lasting too, meaning you won't need to reapply every few hours. Available in four shades to suit every colouring, use it in conjunction with the matching Tom Ford Brow Sculptors to get your best brows ever.
Tom Ford, Shop 2048-49, Podium Level 2, IFC Mall, 8 Finance Street, Central, Hong Kong, p. 2234 7802, 中環國際金融中心商場二樓2048-2049號鋪
While there is just no replacement for trying out the product yourself at the store before whipping out your card, there are some classic makeup products for every skintone that have a very tiny error margin, and these are our picks.