Kylie thinks using black and white in drawings is the simplest way to convey her emotions
To local illustrator Kylie Chan, art is a way to unpack her feelings and find peace from within
There are a fascinating array of art galleries in Hong Kong, including Opera Gallery and the H Queen's hub in Central. And the local underground art scene is also thriving in an exciting way (you've got to know these contemporary Hong Kong artists btw.) We sat down with local illustrator Kylie Chan and see why she enjoys framing her emotions in black and white lines.
An interview with Hong Kong illustrator Kylie Chan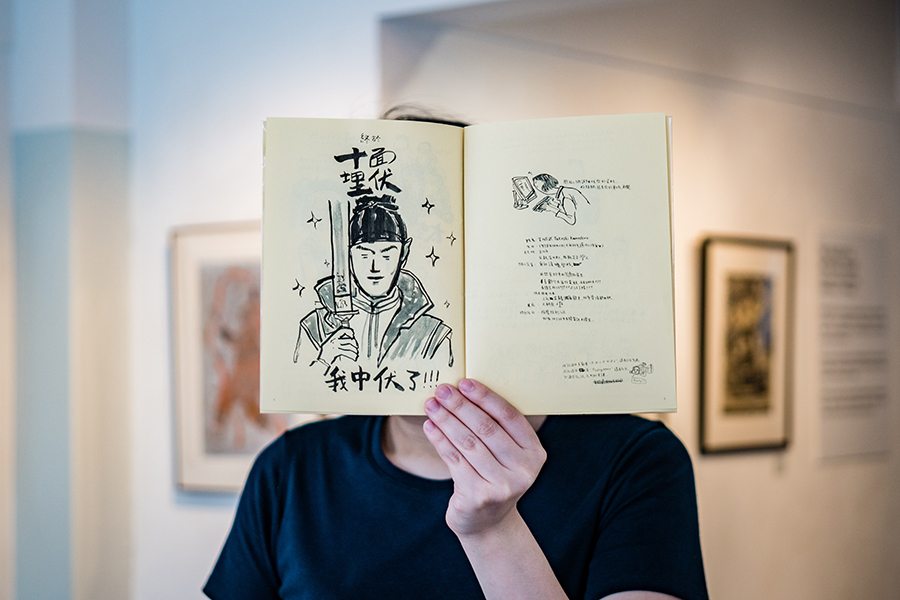 Hi, Kylie. Thanks for sitting down with us. How did you get into illustration?
After I finished my two year foundation course in Hong Kong Institute of Vocational Education, I decided to apply for a Bachelor's Degree in graphic design in another country. One of the professors from the admission board suggested I pursue illustration instead since I usually draw things by hand, so I went to Camberwell College of Arts in London to study illustration in 2007. It really ignited my passion for illustrating. Social media wasn't a huge thing back then, so we would create a blog on Blogger.com and upload our work onto it for people to check out.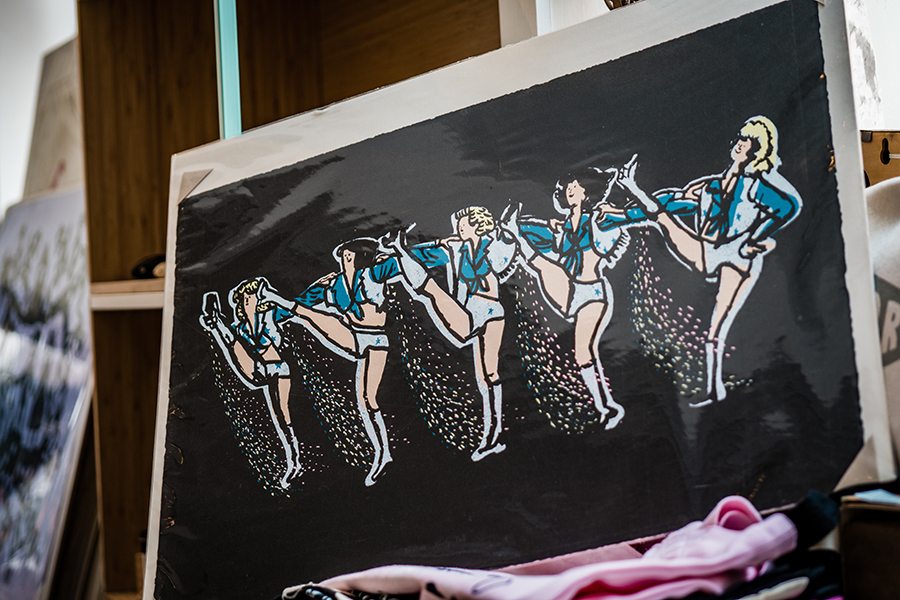 What are your drawings usually about?
Usually, they're about personal thoughts in regards to daily life, and quite often they are the negative feelings I have, except for my travel journals. For example, one of my zines, Breakdown, documents little thoughts and behaviours that gets on my nerves on a daily basis, like people cutting in line. It's a great way for me to vent and unload my emotions.
Do you consider yourself an emotional artist?
Definitely, I'm the kind of person that always puts my feelings first. That might have to do with the fact that I'm an aries (laughs). Also, I don't think I'm a super creative person and I'm scared of being accused of following other people's style. So what I do with my work is to focus only on my own personal views and perception, then there is no way that they would resemble some other pre-existed work.
Why do you prefer using only black and white in your drawings?
One reason is that because I'm not super sensitive to colours. When there are a bunch of colours being incorporated, I feel like it's confusing and it bugs me a little bit. Using purely black and white colours is the simplest way to depict my feelings, rather than having to consider what other colours I should use. By the time I make up my mind, the feelings will probably be gone already!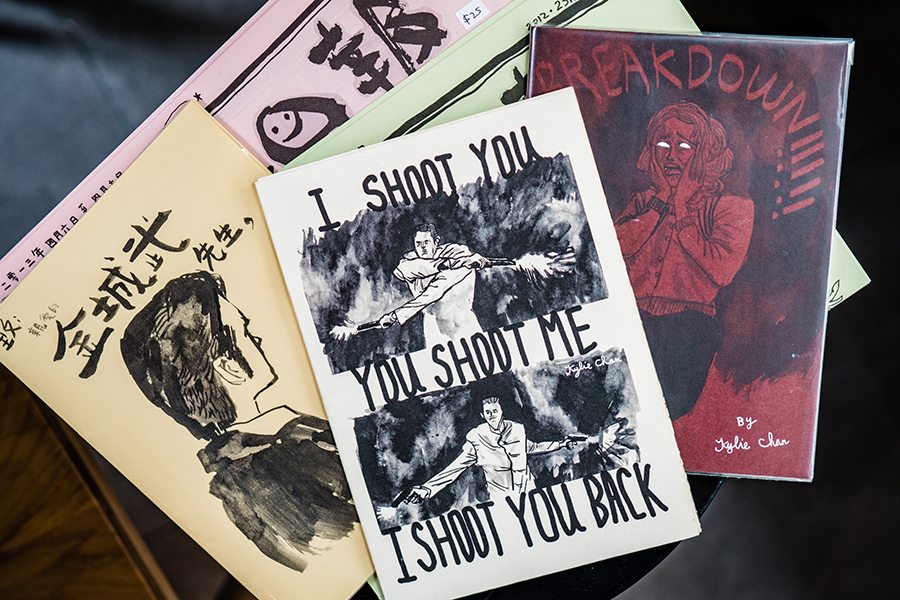 What do you do as a freelance illustrator in Hong Kong?
I do illustrations for magazines, murals and portrait drawings. I really enjoy it because I also get to run around town and meet different interesting people. It's fun. I also sell zines here at Odd One Out Gallery.
What are the difficulties of being an illustrator in Hong Kong?
It's definitely not the most stable job, it's quite risky and it's getting more and more competitive. That's why I also have a part-time job at the same time.
Follow Kylie Chan's illustration on Instagram to keep up with her work.