XP Fitness Hub has a range of really fun workouts for you
From pedalling in water to dancing in the dark, these aren't your typical running-on-a-treadmill kind of workouts
When it comes to exercising and body toning, we have a list of our favourite pilates studios, CrossFit studios and boxing gyms. But if you're looking for fun workouts in Hong Kong to mix things up, here are some of the unique fitness classes that will raise your heart rate while putting a smile on your face. 
Fun workouts in Hong Kong
XP Fitness Hub
XP Fitness Hub knows how to party. Strap on your Kangoo boots and get bouncing away as you feel the burn and help work on your posture (love that multi-tasking!) Their Funky Dance classes play great pop music as you learn different routines, while Pound incorporates drum sticks into a workout, helping you achieve perfectly toned arms while you play the floor, the air and more. Want to feel like a superhero, sign up for one of their 4D Pro Bungee Classes and fly your way to a new you.
Read our full review on XP Fitness Hub here
XP Fitness Hub, Li Dong Building, 4/F, 9, Li Yuen St E, Central, Hong Kong, p. 2951 9178, 中環利源東街9號利東大廈4樓
Immersive 4D Spinning Class at 4ward Fitness
As Hong Kong's only Korean fitness studio, 4ward Fitness is a twenty-four-hour gym that offers over fifty different kinds of small group classes. Not only do we love their modern space (and its stunning LED screen), their classes – including Immersive 4D Spinning Class, KPOP Dance and Tae Bo – are some of the funnest workout experiences we've had.
4ward Fitness, 2/F MPM Plaza, 11 Nelson Street, Mong Kok, Hong Kong, p. 5802 0123, 旺角奶路臣街11號MPM文華商場2樓
Do boxing party-style at LIGHTS//OUT
As an unconventional boxing club in Hong Kong, LIGHTS//OUT aims to engage its visitors with an immersive fitness concept driven by music and grounded in boxing. Heavily inspired by nightclub boxing trends that have taken America and the UK by storm, it offers a boxing experience in a party-style atmosphere with great lighting and energising soundtracks. Definitely one of the top fun workouts that you need to try in Hong Kong!
LIGHTS//OUT, 3/F, Block C, Sea View Estate, 8 Watson Road, Causeway Bay, Hong Kong, p. 2512 2262, 北角屈臣道8號海景大廈C座3樓
Rebounding at BounceLimit
When NASA says that a type of exercise is good for you, then there's really no arguing. Enter BounceLimit, Asia's first trampoline fitness studio in Sheung Wan. Kitted out with 20 mini trampolines, energetic teachers take classes such as: TRXBounce, BouncePilates and CombatBounce – where you get to add some fight to your bounce! This is the perfect workout for those with previous injuries too, as rebounding will shock absorb impact up to 85 per cent. If you you're looking for fun workouts in the city, then you've got to try this.
BounceLimit, 13/F The Pemberton,  22-26 Bonham Strand, Sheung Wan, Hong Kong, p. 2441 0021, 上環文咸東街22-26號柏廷坊13樓
Hula hooping at Turning Circles
Hands up if you spent hours hula hooping in the playground when you were younger? Thanks to founder Emma Brown, Turning Circles lets you experience all the fun again with its range of hula hooping classes for both adults and children that work on cardio, balance, strength and core training. It's rumoured that Beyonce adds hula hooping into her fitness regime, so if it's good enough for Queen Bey…
Turning Circles, 6/F Hing Ying Mansion, Apt 42, 40-42 Bonham Road, Mid-Levels, Hong Kong, p. 5324 7473, 香港半山般咸道40-42號慶英大廈6樓
Dancing in the dark at No Lights No Lycra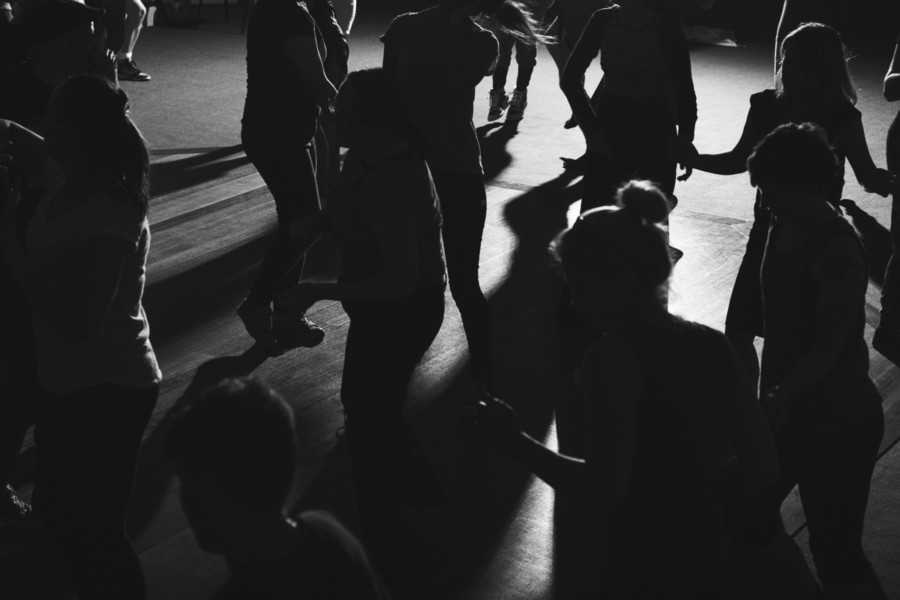 When it comes to fun workouts in Hong Kong, this is kind of the ultimate. Having taken over all corners of the globe, the idea behind No Lights No Lycra is to give people a space where they can get their groove on away from the madness of the clubs and in a non-judgmental environment. For one hour, dancers can shake their money-makers in pitch black as they get down to classic hits. From Justin Bieber to James Brown and everything in-between; this is one of the funkiest workouts we know.
No Lights No Lycra, Community Hall, Sai Ying Pun Community Complex, 2 High Street, Sai Ying Pun, Hong Kong, 西營盤高街2號西營盤社區綜合大樓
Aquacycling at Velocity Aquabike Studio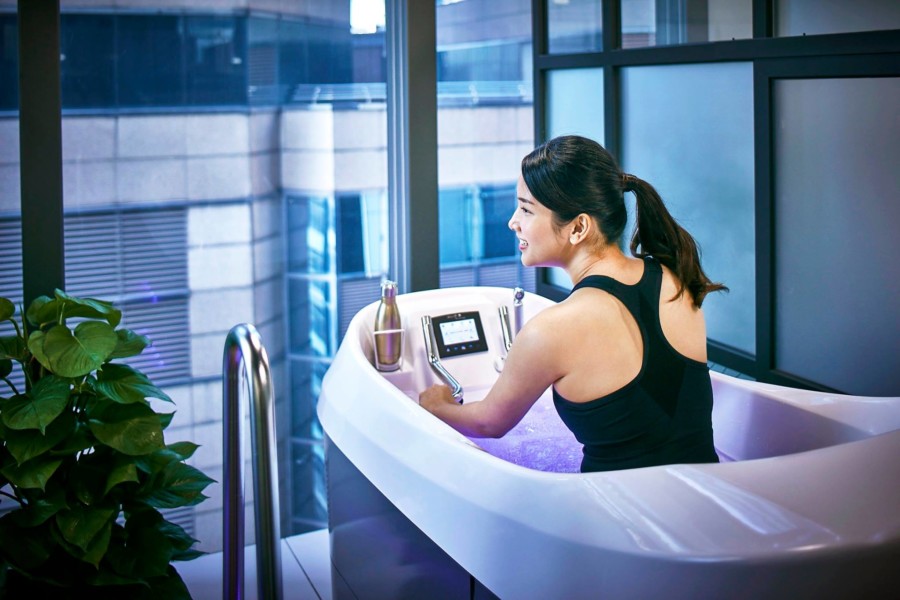 Word on the street is that aquacycling is the hottest new craze here in Hong Kong, so you won't want to miss out. Velocity Aquabike Studio in Causeway Bay combines jacuzzi spa technology and a cycle immersed in water to create a workout that burns calories more efficiently than regular cycling. We love that the 26 spa-grade jets in each unit also help your lymphatic system by giving you a massage as you pedal.
Velocity Aquabike Studio, 14/F Oliv, 15-21 Sharp Street East, Causeway Bay, Hong Kong, p. 2110 4460, 香港銅鑼灣霎東街15-21號OLIV 14樓
Sexy Aerial Flow at Yoga BamBam
Featuring a mix of choreographed moves, Yoga Bam Bam offers Sexy Aerial Flow for those who want to add some spice to their yoga practice. Set to music with all the feels, students combine strength, stretching and floating effortlessly through the air to work up a sweat while getting seductive and chanelling their inner burlesque king or queen.
Yoga BamBam, 28 Pound Lane, Sheung Wan, Hong Kong, p. 5511 8141, 香港上環磅巷28號
Down for these fun workouts and looking for some cool outdoor activities to do in the city? Check out these beautiful hiking trails in town, dive into water sports or have fun at these amazing picnic spots in Hong Kong.