These dating apps in Hong Kong may not guarantee you love and marriage, but they're definitely fun as a social experiment. Down to try anything once?
Sitting at home binge-watching trashy TV shows or these classic Hong Kong movies is absolutely fun, but so is meeting people in the outside world. Dating is trial and error. There are the cool ones, the quirky ones, the hysterical ones and the boring ones – and you learn a little bit more about yourself and other individuals. If you're looking for fun and useful Hong Kong apps to play with, then these dating apps in Hong Kong will keep you busy.
What dating apps in Hong Kong should you try?
1. Coffee Meets Bagel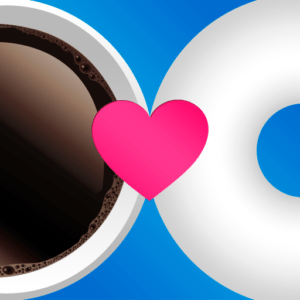 Coffee Meets Bagel is one of the dating apps in Hong Kong for people who are looking for matches with similar interests. The system will show a number of potential matches on the men's profile based on the preferences they entered (i.e. hobbies, music taste), and women will receive matches who've liked them. If both parties have shown interest in each other, the app will give the two a 7-day chat window – and it's your choice whether or not to proceed afterwards.
Perfect for: Meeting the one (or at least trying)
2. Feeld (formerly known as 3nder)
If Tinder isn't erotic and adventurous enough for you, then you should probably try Feeld. Suited for open-minded couples and singles, Feeld facilitates exchange between people who are interested in polyamory, kinks, threesomes and other alternative sexual experience. You won't be bored, for sure.
Perfect for: Kinky minds who want a three-way (or even more)
3. Her
As one of most well-known dating apps for queer women, Her is the oasis for non-heterosexual online dating. By liking pictures of women of your interest, the other person will get notified and can start a conversation with you if she likes you back. What's cool about the app is that it also offers different LGBTQ-related news and articles!
Perfect for: Women who like women
4. happn
Remember the times when people still look up their missed connections on Craigslist? Now you don't have to. Every time you cross paths with another happn member, their profiles will automatically show up on your timeline. Get in touch with them if the feeling is mutual, and if you don't wish to see a person on happn, you can click on the cross button.
Perfect for: Those who want to meet someone whom they might've noticed on the street
5. OkCupid
For OkCupid, users are asked to answer a great number of questions, so it ups the chances of you getting a better match (the more you answer, the more likely you meet someone that matches your profile). It's definitely one of the most engaging and explicit dating apps for all the singles out there, plus you can clearly state your intentions, from hook up to marriage.
Perfect for: Actually finding someone you like
6. Bumble
You know how on most dating apps, guys usually have to message the girls first or else nothing will ever get started? On Bumble, if the guy and the girl are matched, girls will have to make the first move to talk to the guy. How progressive…
Perfect for: Gals who can't be bothered with creepy lurkers
7. Grindr
Designed exclusively for queer men, guys can sign up to Grindr simply by uploading a gorgeous profile picture, answering a few questions and choosing a "tribe" of your type. It's a nice app to find like-minded guys in your area and possibly do a bit more than chatting – like meeting up in person (what were you thinking?).
Perfect for: Receiving copious numbers of dick pics – both solicited and unsolicited
8. Tinder
Tinder is just Grindr for straight people, duh. Swipe left for people you do not wish to talk to, right for people you're interested in knowing. And if the feeling is mutual – you'll get a match! There is also a Superlike feature, where the person you superliked will know you're super interested. Oh, and be warned that on Tinder, things can get heated up pretty quickly.
Perfect for: Quenching that late-night lust
9. Lunch Actually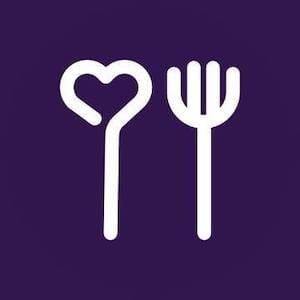 Co-founder Violet Lim and husband Jamie Lee first launched Lunch Actually in Singapore back in 2004 and have expanded to Malaysia, Hong Kong, Indonesia, and Thailand since. They provide matchmaking services to those who are looking for a serious commitment whilst being in the workforce, and believe us, the team here is committed to helping you find the one.
Perfect for: Those down for a long-term commitment
10. Lovestruck
Having a matchmaker listen to all your needs and wants and come up with a profile sure does sound like it will save you a lot of hassle. And, luckily for you, Lovestruck does exactly that. Upon booking an appointment, you will then be matched with potential love interests and you can also receive coaching whilst searching for the one. Heck, you can even live chat if your date is going south!
Perfect for: Those looking for a serious relationship