Looking for holiday programmes for your kids? We have you covered!
Let your kids experiment, socialise, and unleash their creativity at these summer camps in Hong Kong in 2023.
Looking to spend more quality time with your kids? Check out our guide to free things to do with kids in Hong Kong. If you want them to unleash their creativity, pick up new skills, and join a new community, these online classes and summer camps for kids in Hong Kong are perfect, too! And to make things easier for you, we've compiled a list of some of the best online courses and holiday camps, so you know where to look.
Best online classes & summer camps for kids in Hong Kong 2023
1. Camp Beaumont
Get ready for some merrymaking at Camp Beaumont this holiday and beyond! Hailing from the UK, Camp Beaumont is the expert when it comes to bringing all the fun and learning to the children of the 852. Open to kids aged 2.5 to 12 years, the multi-activity day camps in spring and summer will get your kids outdoors – playing, being creative, trying something new – and taking a well-earned break from their studies. Teaming up with leading schools, Camp Beaumont's half-day and full-day camps are held at various campuses across Hong Kong, including Malvern College Pre-Schools (Island West and Coronation Circle); Dibber International Kindergarten (Whampoa); Wycombe Abbey School (Aberdeen); Nord Anglia International Pre-School (Sai Kung); and more.
Camp Beaumont's 2023 summer camps will be held between 3 July and 25 August (dates vary on location). Oh, and did we mention we have an exclusive discount for you? Use the code HONEY10 to enjoy 10% off at checkout. Happy camping!
Find out more about the day camps at Camp Beaumont Hong Kong.
2. Cascade Train Teach Learn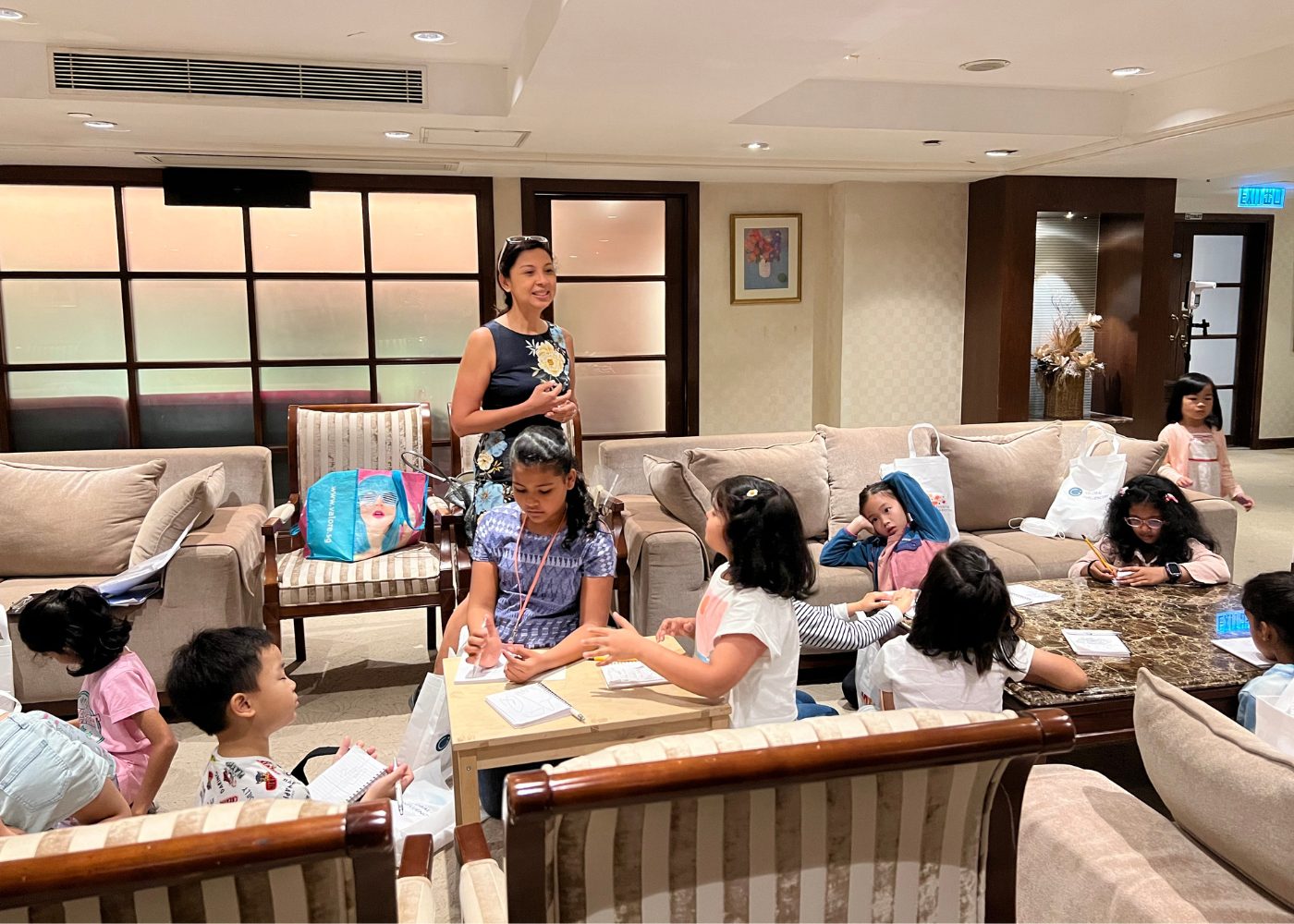 Founded by Vannessa Misso-Veness, an ESL specialist with 20 years of teaching experience, Cascade Train Teach Learn goes beyond the average English tutorial centre in Hong Kong. Vannessa and her team teach English language development and literacy programmes using neurolanguage to scaffold and neuroscientific methods to reinforce learning. With brain-friendly lessons, retention and recall are enhanced. Moreover, the programmes at Cascade focus on equipping the students with skills over mere content, which works to boost both their performance and self-confidence. Children aged six to 10 are welcome to join Cascade's 2023 summer programmes from 1 to 11 August, held from 10.30am to noon, 2 to 3.30pm, and 3.45 to 5.15pm.
Cascade Train Teach Learn, 31A Seymour Place, 60 Robinson Road, Mid-levels, Hong Kong
3. Fencing Master
Does anyone remember the glorious moment when Hong Kong nabbed the gold medal for fencing in the Olympics? Here's the chance for your little kids to ignite their passion for fencing! With curricula designed by Head Coach Lau Kwok-kin – a two-time Olympian – Fencing Master offers a variety of exciting fencing classes for kids, conducted in English.
For 2023, the centre is hosting five different summer camps: a five-day Pre-summer Camp in June; the two-week Olympian Ignite Summer Camp in July and August; weekly classes throughout summer; a BB Fencing Camp for ages 3.5 to 5; and Summer Discovery Fencing Classes. These programmes are held either at Fencing Master's main campus in Central, or at other convenient locations in town such as Tai Koo, Ho Man Tin, Tseung Kwan O, and more.
Fencing Master (Central Club), 2/F, Jewellery Building, 178 Queen's Road Central, Central, Hong Kong, p. 6900 1070
4. Mindful Wing Chun
We at Honeycombers believe that mental resilience is just as important as physical strength – and what better way to develop both at the same time than learning the art of wing chun, mindfulness, and self-defence at Mindful Wing Chun? Integrating meditation into the practice of traditional Chinese martial arts, the classes at Mindful Wing Chun help the students improve their core strength, posture, overall physical health, on top of the ability to concentrate, self-awareness, and self-confidence. During these lessons, you can expect progressive wing chun self-defence techniques, technical partner pad-work, team-based exercises, inclusive discussions of life skills, and more.
In summer 2023, Mindful Wing Chun will be holding a summer camp for kids aged three to 11, delivering kung fu, fitness, and mindfulness training. Find out more about the programme online.
Mindful Wing Chun, 8/F, On Lan Centre, 11-15 On Lan Street, Central, Hong Kong, p. 6620 7050
5. Guidepost Hong Kong
Go beyond the 852 with Guidepost, the world's largest Montessori network with over 100 campuses worldwide! This summer, kids in Hong Kong will be able to attend camps in four different Guidepost locations: Hong Kong, Bali, Beijing and Hangzhou. Adopting Montessori at heart, all of these environments offer Montessori work period, daily language activities, and creative classes. Guidepost summer camps give unique and immersive learning experiences that foster creativity, curiosity, and cultural understanding.
For summer 2023, Hong Kong and Bali will be hosting dual language programmes in English and Mandarin, while Beijing and Hangzhou will host Mandarin immersion programmes. These cross-region summer camps will take place from 3 July to 5 August in Hong Kong; 4 July to 26 August in Bali; and 3 July to 25 August in Mainland China.
Find out more about the summer camps at Guidepost Hong Kong.
6. Faust International Youth Theatre
Calling all little Shakespeares and budding thespians! Until 25 August, Faust International Youth Theatre is offering a range of summer programmes for kids aged 3 to 15 in Hong Kong. The five-day programmes include Summer Theatre, Creative Writing, and Musical Theatre. There are also Saturday Special Workshops on a variety of specialised topics, such as Stage Fighting and Summer Storytime. If you'd like to register for more than one week of programmes, you're in for a treat, as fresh content and themes are prepared every week! Wherever possible, workshops are scheduled so that children are able to join the summer programmes in the same week for a complete, full-day learning experience.
Psst – you can save 15% on Faust's five day summer programmes if you register three or more children at the same time, so make sure to gather your friends (and your kids' friends) to join in on the fun together!
Faust International Youth Theatre, 5/F, Nan Dao Commercial Building, 359 & 361 Queen's Road Central, Sheung Wan, Hong Kong, p. 2547 9114
8. Ark Eden
Kids can go wild and embrace nature on Lantau Island. Ark Eden's Forest Camps are curated to bring out the adventurous and curious side of children as well as nurture their love of the outdoors. Taking place in Mui Wo, Ark Eden hosts its Forest Holiday Camps with a variety of nature-themed camps each day for kids aged 5 to 11. Fun activities include waterfall hikes, organic farming, tree climbing, wild cooking, campfires, and more, so don't miss out.
Ark Eden, 11 Tung Hang Mei, Mui Wo, Hong Kong, p. 2988 5355
9. Treasure Island
Treasure Island offers both summer surf day camps and week-long day and overnight adventure camps for kids between 5 and 17 years old. The surf camps include a three-hour surfing session and a one-hour land-based session of beach safety, ocean education, and fun games; whereas the adventure camps aim to build kids' outdoor leadership skills such as trip preparation, equipment, and group organisation. There will be loads of fun-filled activities such as hiking and kayaking everyday. It's definitely one of the best summer camps for kids in Hong Kong who enjoy camping and water sports. Find out more about Treasure Island's Surf & Adventure Camps and stay updated on Facebook.
Do your little ones have endless energy? Enrol them in these exciting sports classes for kids in Hong Kong.
Treasure Island, Pui O Beach, Lantau Island, Hong Kong, p. 5236 7016
10. Preface Coding
Aiming to promote coding and educate the public on technology, the award-winning EdTech company, Preface, hosts coding bootcamps for students aged four and up. Suitable for all levels, the classes are available online and in-person. We love the wide range of classes Preface is offering. The youngest children (those from 4 to 6 years old) can take the ScratchJr course, during which they'll learn to create music videos, cartoons, and mini games, using symbol-only blocks. Next up are those between seven and nine years old; not only can they take the Scratch course, but there are also classes on Minecraft, AI, and NFT creation. The older kids can have a go at frontend programming, the App Inventor, and Roblox.
Are your children into all things STEM? Level up their numerical skills at these maths tuition centres in Hong Kong.
Find out more about Preface.
11. CreativeKids
An organisation that aims to mobilise communities and promote creative development in children and teens, CreativeKids offers a comprehensive range of art, design, and architecture programmes. For summer 2023, CreativeKids is hosting a series of summer programmes for kids aged 1.5 to 18. The workshops range from topics such as Chinese painting and Egyptian art, as well as the works by Leonardo da Vinci, Vincent Van Gogh, and Jeff Koons. If you'd like to cultivate your little ones' creativity and confidence, CreativeKids would be your best bet.
Develop your children's potential by attending these creative classes for kids in Hong Kong.
CreativeKids has several studios across Hong Kong.
11. ESF Sports & Language Holiday Camps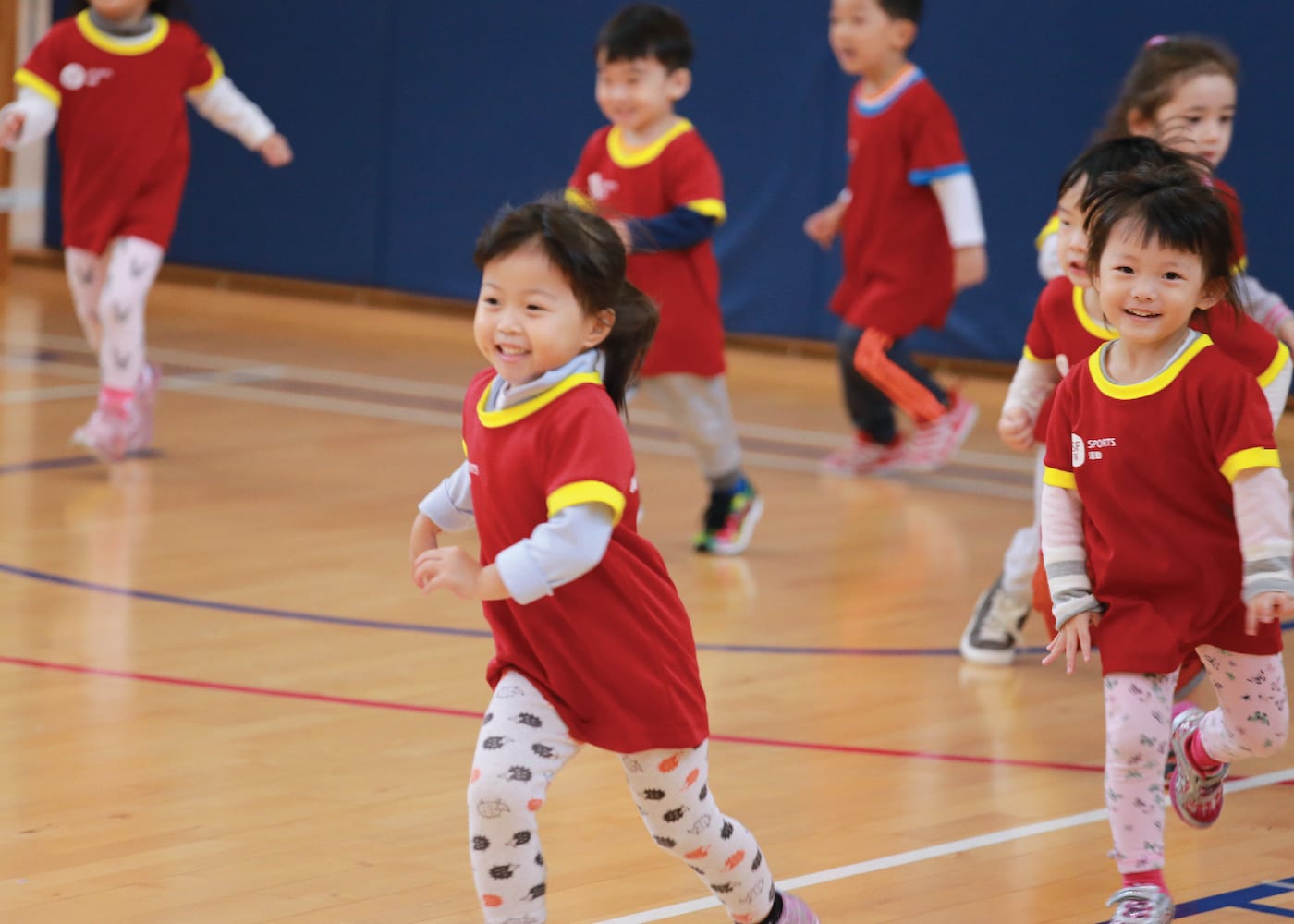 ESF Sports & Language Holiday Camps have something for everyone – you don't even have to be an ESF student to attend them. For its 2023 summer camp (held between 3 July and 25 August), children aged four months all the way up to 17 years old can enjoy a wide range programmes such as classes in language, sports, arts, STEM, and more. From learning Japanese, to exploring the great outdoors at the adventure day camps, to experimenting with blockchain programming, your children will be kept engaged and involved throughout the summer holidays.
ESF has venues across Hong Kong.
12. Ocean Park Hong Kong: Ocean Expedition Seasonal Adventure Series – Summer 2023
Go on an Ocean Expedition at Ocean Park this summer! Running from 1 July to 31 August, participants will be able to learn about nature conservation, meet new animal friends up-close, go on exciting treasure hunts, create handcrafts, and conduct hands-on scientific experiments. Divided into six teams by age (for kids aged 1.5 to 11 years old), the little explorers could even be feeding penguins, spotted seals, or coral fish! Your children will be able to develop their confidence, creativity, teamwork, and observation skills – all the while having fun.
Ocean Park Hong Kong, 180 Wong Chuk Hang Road, Aberdeen, Hong Kong, p. 3923 2323