Just relax and the Master Barbers at Handsome Factory will do the rest (Photography: Handsome Factory Barber Shop via Facebook)
Are you looking for a new stylist that won't mess up your hair? We've scouted out the best barber shops in Hong Kong that won't disappoint.
Gentlemen, isn't it lovely to see that there are more places to go for grooming in Hong Kong nowadays? It seems the men walking the streets of Hong Kong today are often sporting the iconic side fade, with a near-perfect coif alongside their tailored suits, hype gear, or even the latest mens activewear. Tried and tested by our team, these barber shops in Hong Kong are where you can seriously consider booking in for your bi-weekly touch-ups.
Best barber shops in Hong Kong
1. Handsome Factory
Everyone at Handsome Factory is dapper and stylish, and ready to make you feel the same. As with the others on the list, the services are affordable and approachable. For men in Hong Kong, this shop is a go-to for the much needed fade, whether for an important meeting or a night out with the boys.
Handsome Factory has branches across Hong Kong.
2. Goodman Barberbshop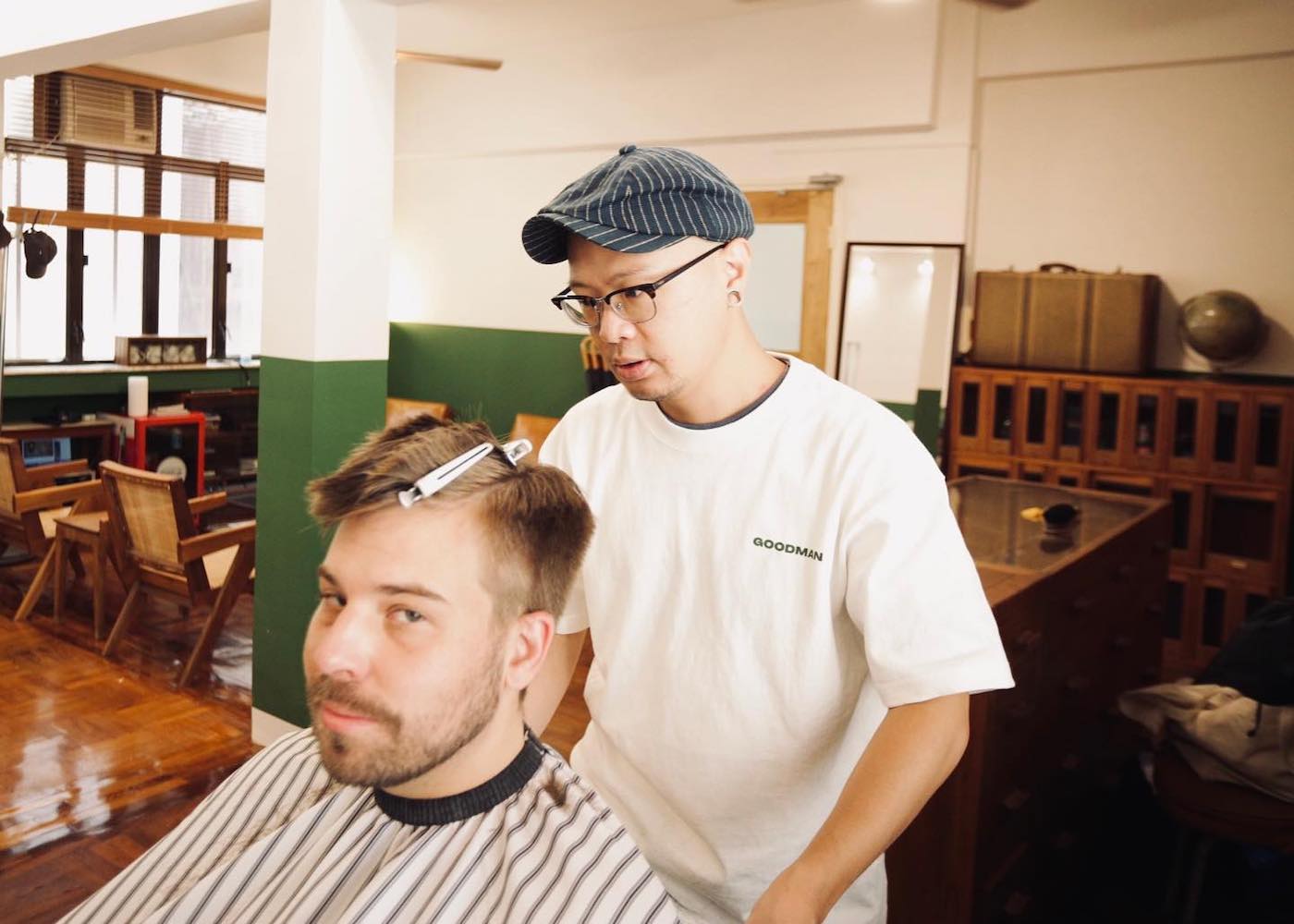 The talented folks at Goodman Barbershop know that it's important to build a sense of community among the barber chairs. Giving haircuts that are both easy to maintain and confidently stylish, Goodman is where classic barbering meets modern flair. Sit back in the retro interior and get a fresh cut for a pick-me-up.
Goodman Barbershop, 4/F, Block B, Friends' House, 6 Carnarvon Road, Tsim Sha Tsui, Hong Kong, p. 2729 7211
3. Saloon Roarguns
Expect to be plush comfort when you enter Saloon Roarguns. The sophisticated barber and hair salon is run by a professionally trained team, who uses the most cutting-edge technology for their craft. Ultimate luxury and relaxation awaits in a private room designated for each client. Both men and women can get groomed and coiffed here, with hairdressing, nail care, make up, massage, and skincare offered – all with a glass of single malt whisky!
Saloon Roarguns, Shop 309, Level 3, Pacific Place Mall, Admiralty, Hong Kong, p. 2997 9600
4. Hair House Barbershop by Adam Chan
Many a familiar face, from board room blokes to barkeeps, can be spotted in the barber's chair at Hair House Barbershop. With Adam at the helm, there is a team of barbers both in training and well trained to provide the sleek style so coveted by the discerning men of Hong Kong. The LKF outlet boasts a fast paced and convenient location while the Admiralty shop brings the chilled vibes. And the best part? Each cut, no matter the barber, is reasonably priced. Therefore, we're calling this one of our fave barber shops in Hong Kong.
Hair House Barbershop by Adam Chan has locations in Admiralty and Central.
5. Base
A shining beacon on Pottinger Street, favourite men's haunt Selvedge Barbers has now rebranded as Base. While it may have a new name, this barber shop in Hong Kong is still the no-frills reliable salon it's always been. The spot resides in a more low-key place for a relaxing moment while you maintain your grooming. At relatively affordable prices, this place has quite a few guys you can count on. Moreover, it has a convenient location – because we know we can't be the only ones running to get our hair done during lunch!
Base, 36 Pottinger Street, Central, Hong Kong, p. 2577 3080
6. Cuz Barber Shop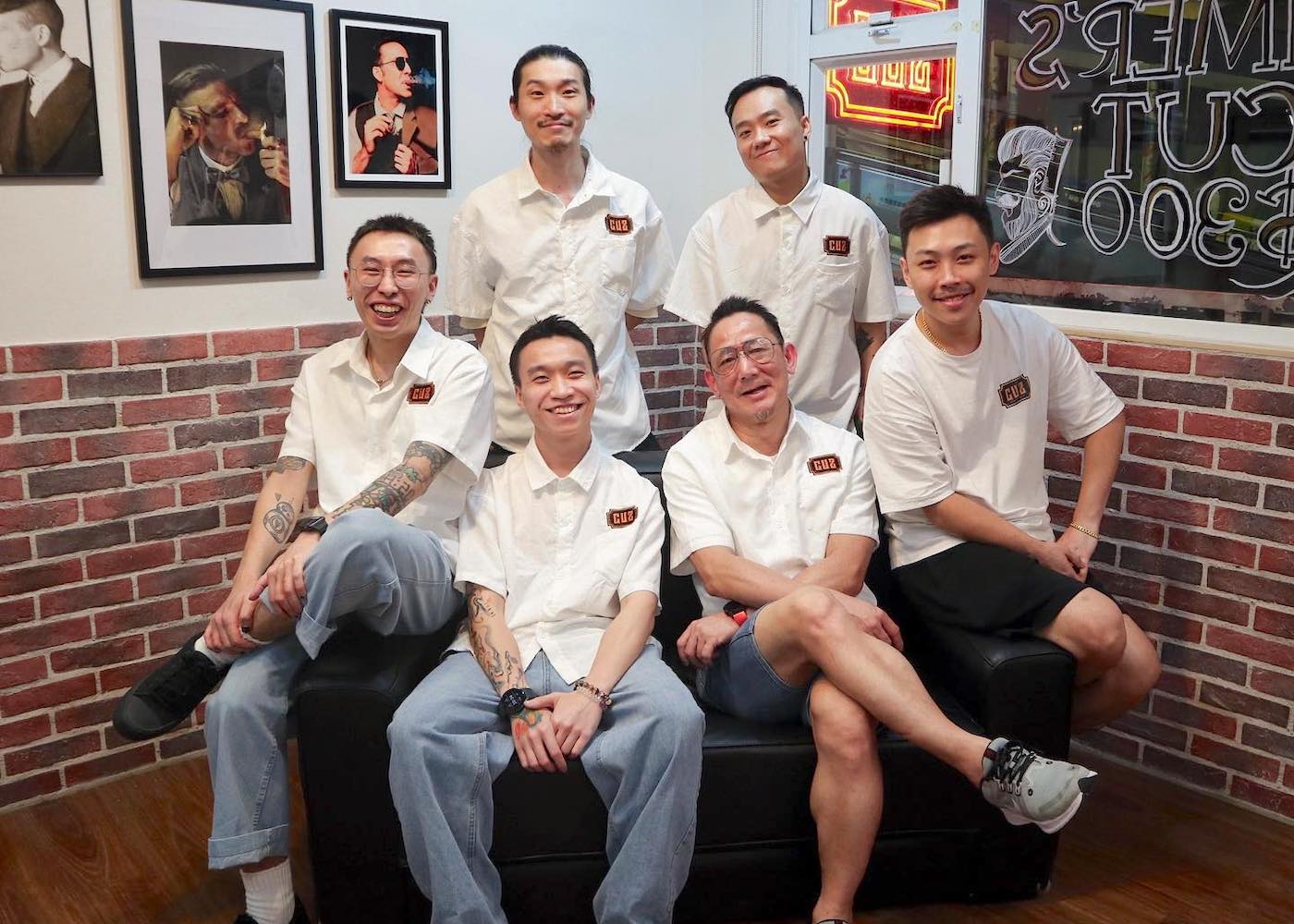 What's up cuz? As the name suggests, Cuz is run by two cousins, Allen and Jacky, who dreamed of opening their own business together. Allen is an experienced hairstylist whilst Jacky has front house experience working in hospitality. Together, they bring a cosy and welcoming hair-dressing sesh. From the moment you walk into the shop, the team will treat you just like family. You can go for an ordinary cut, beard trim and shave, or both with their full service. Also, the Father & Son cut could be a great way to celebrate Father's Day – or any weekend really!
Cuz Barber Shop, Room A, 2/F, Merlin Building, 30-34 Cochrane Street, Central, Hong Kong, p. 6358 7859
7. Fox and the Barber
Established as a traditional men's grooming destination for the modern man, Fox and the Barber in Central offers a wide range of services for its customers. These include The Wet Cut and Finish, The Back and Sides, The Head Shave with Blade, The Beard Trim and Shape and many more. We think it's one of the cosiest barber shops in Hong Kong.
Fox and the Barber, 41-43 Graham Street, Central, Hong Kong, p. 2405 6880
8. Raw Hair Salon
Raw Hair Salon is one of the loveliest East-Meets-West salons and barber shops in Hong Kong. Not only does it offer a fantastic atmosphere for men to sit back and enjoy a good grooming, but the staff here will also make sure they meet your individual needs. If you are hoping to project your personality with your hairstyle, Raw Hair Salon would be your best pick.
Raw Hair Salon, 14A Aberdeen Street, Central, Hong Kong, p. 2628 9992
9. The Mandarin Barber
Classic, elegant, and iconic, The Mandarin Barber has long been the aide of Hong Kong's businessmen. With a full menu of services and trustworthy staff, guests are always treated well here. Although it comes at a cost, the standard here is hard to match. Special mention for the gentleman's manicure and pedicure here – worth the treat!
The Mandarin Barber, 5 Connaught Road Central, Central, Hong Kong, p. 2825 4088
10. Sauce Barbershop & Lifestyle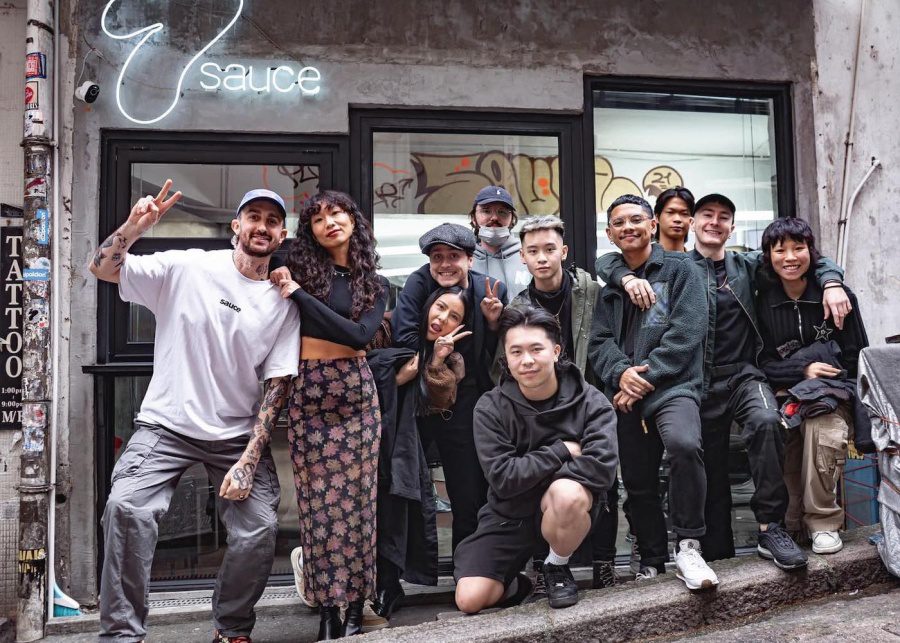 Sauce Barbershop & Lifestyle believes that "Sauce" is used to describe someone who's fashionable, confident, and has an aura about them. All about traditional barbers with a twist of fashion, music, and art, Sauce Barbershop & Lifestyle aims to bring this "Sauce" to everyone who steps into the shop. Whether you go in for a haircut or a beard trim, you'll be sure to leave dapper and fresh.
Sauce Barbershop & Lifestyle, 4 Elgin Street, Central, Hong Kong, p. 2789 9891
11. Too Far East Barber & Co.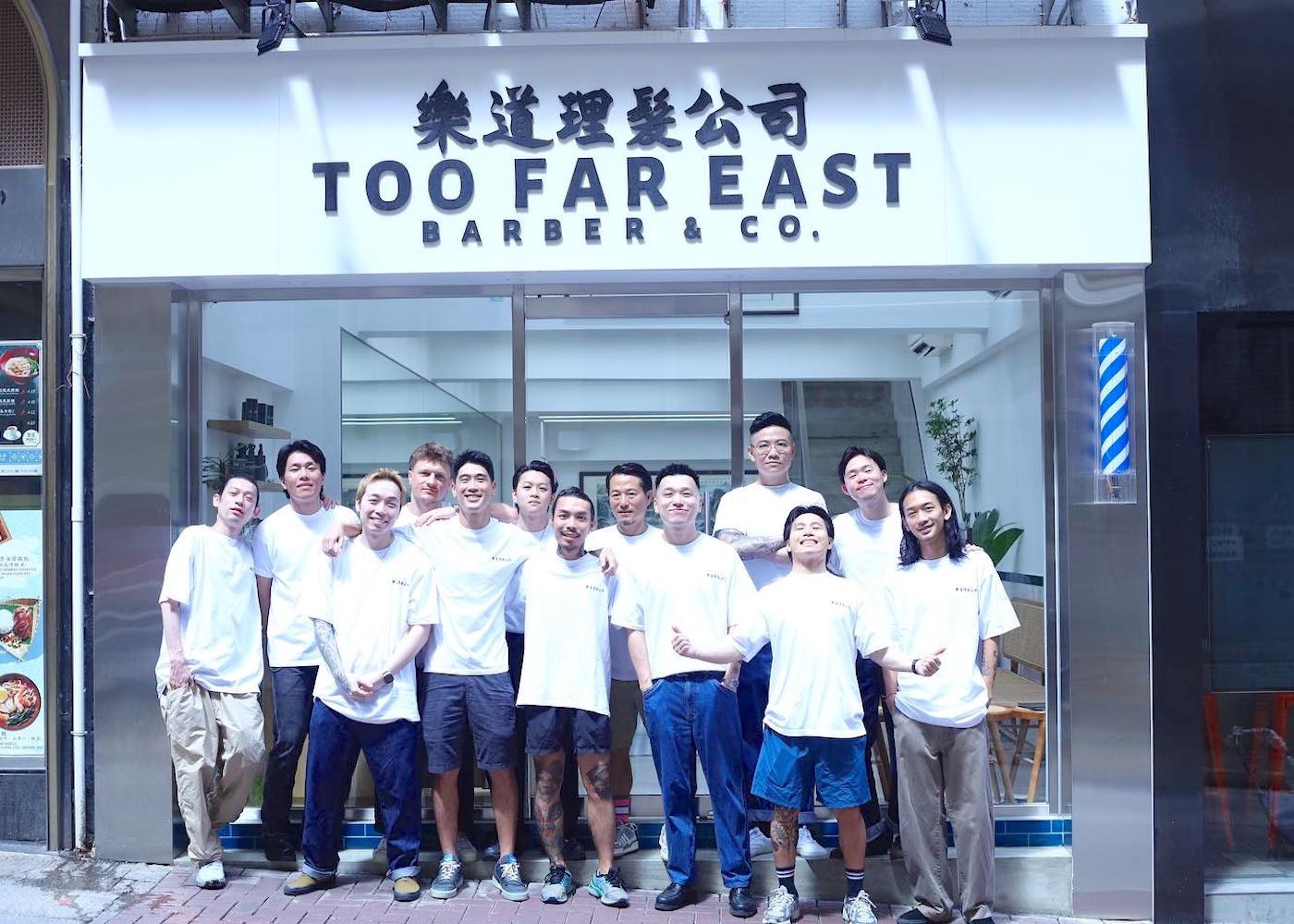 Founded by two barbers – one from Hong Kong and the other from Canada – Too Far East is an ode to the Cantonese and Shanghainese barbers that came before. Blending the East and the West, Too Far East brings the perfect mix of old Hong Kong nostalgia with modern influences. Expect people from all walks of life getting a cut here, cared for in the capable hands of the master barbers.
Too Far East Barber & Co., 4/F, 15C Wellington Street, Central, Hong Kong, p. 9337 9868
12. The Beau Barbershop
Boasting the finest English barber tradition with Korean attention to details, The Beau Barbershop is not your average barbershop in Hong Kong. Modelled after a refined London gentleman's club, the Korean master barbers are diligent and take their time with your hair. You can even pair your haircut with a gin and tonic or Habanos cigar to complete the gentleman's club vibe. Bonus: although it touts its services to the gentlemen, The Beau Barbershop also offers ladies hairstyling services as well.
The Beau Barbershop, 4/F, Duke Wellington House, 14-24 Wellington Street, Central, Hong Kong, p. 2619 9007
[This article was originally published in January 2019 and updated in 2023 by Min Ji Park.]