Photography: Sarah Chai via Pexels
These zero-waste stores in Singapore are all about refillable containers, bulk foods, BYO bags and going plastic-free.
Making an effort to stay plastic-free, live a low-waste life and support eco-friendly small businesses? The zero-waste scene has been growing in Singapore, and we're fully on board. From checking out eco-conscious suppliers to finding Earth-friendly cleaning products, there's so much you can do to cut down on unnecessary waste. It's worth it, we tell ya. So if you're keen to live the zero-waste life, here are the shops and grocery stores in Singapore you need to know…
Best zero-waste stores in Singapore
1. Your Sustainable Store
This online zero-waste store started in the spur of the moment after the founder got frustrated with limited options to lead a greener lifestyle. It offers a curated range of stylish, sustainable products. From home essentials such as natural insect repellants and cleaning tablets to locally- and ethically-made goodies like handmade soap bars and lip balms, everything's affordable here. Orders above $80 in Singapore are eligible for free shipping.
Your Sustainable Store, available online
2. The Clean Attempt
Here's another online sustainable store to hit up if you want to start your eco-living journey. The Clean Attempt stocks natural beauty, home, and lifestyle products, most of which are made in Singapore. Add the eco-starter kit to your cart, which features essentials such as a bamboo toothbrush, toothpaste powder, and a stainless steel spork. While you're here, pick up the eco-friendly laundry powder, which is safe for use on any fabric.
The Clean Attempt, available online
3. Unpackt
Looking for zero-waste grocery stores in Singapore? You can easily buy goodies in bulk at Unpackt. There's everything from pasta to granola, loose-leaf tea to spices. You'll also find olive oil, soy sauce and snacks available. Plus, we're loving the range of bamboo toothbrushes, deodorant sprays and shampoo bars. That's your pantry, household cleaning products and beauty items sorted!
Unpackt, 6 Jalan Kuras, Singapore 577724
4. The Social Space
We'll admit: we're regulars at this gorgeous social enterprise concept, which includes a cafe, lifestyle boutique and a branch of The Nail Social (at its Chinatown locale). The Social Space also came up with Singapore's first refillery, where you can bring your own containers to fill with eco-friendly cleaning products and toiletries. So here's the plan: settle in for a great coffee or one of the famous smoothie bowls, and treat yourself to a mani if you're in the mood. Then, try to beat our record for the most containers refilled here: 8kg of laundry detergent, castile soap, dishwashing liquid, and handwash in one hit. Oh, and pop by the new store at Duo Galleria to check it out!
The Social Space, multiple locations including Kreta Ayer Road and Duo Galleria
5. The Green Collective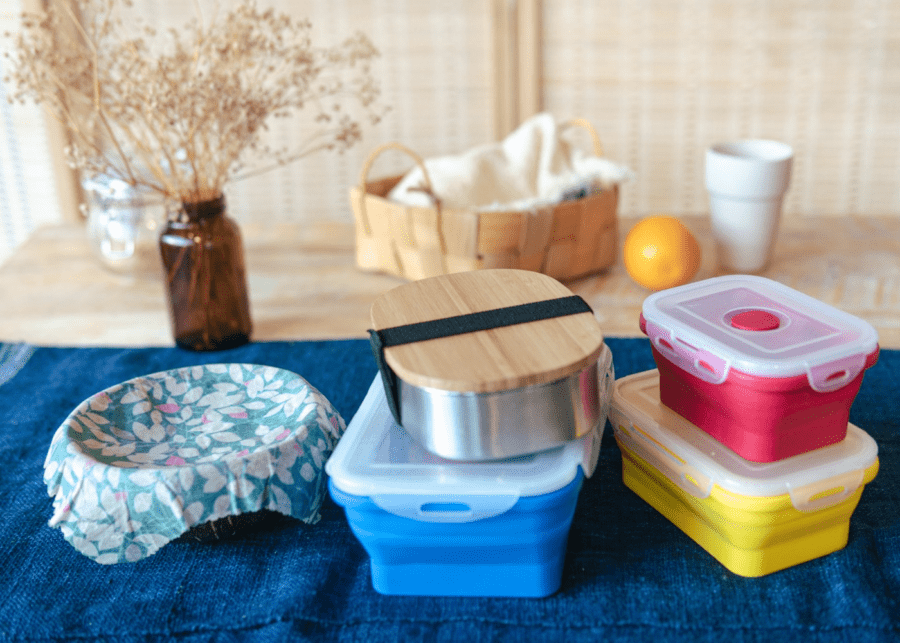 What started as an innovative pop-up featuring a handful of local brands championing sustainability in Singapore has evolved into a permanent store – and thank goodness for that. We're regulars at The Green Collective, which is filled with so many eco- and socially-conscious goodies that you'll be spoilt for choice. And, of course, this is the place to pick up reusables. From cutlery sets to collapsible coffee cups, cotton mesh bags to period cloth pads… it's everything you need for one cool zero-waste kit.
The Green Collective, #02-18, Funan, 107 North Bridge Road, Singapore 179105
6. My Naked Bar
Keep clean and go zero-waste by purchasing artisan cold-processed soap bars at My Naked Bar. These handcrafted soaps are made using fresh ingredients such as cucumber, aloe vera, rice, and oat milk. We appreciate that the 'naked' soaps are packaged in upcycled clean milk and juice cartons contributed by the community. You won't get pretty flowers, neon colours, or long-lasting scents here – just vegan, synthetic-free soaps that are good for your skin.
My Naked Bar, available online
7. Scoop Wholefoods
This Aussie-owned supermarket offers more than just organic produce. Following the conventions of a regular grocery store but with sustainability in mind, it offers everything you need for your kitchen and home – sans the plastic waste. You can make your own household cleaner, stock up on skincare essentials with clean beauty products or get ethically sourced kitchenware – a total "green" makeover! Be sure to grab a cup of locally brewed kombucha on tap, or try making your own nut butter fresh by grinding it in a machine.
Scoop Wholefoods, multiple locations including Tanglin Mall and Great World 
8. Bamboo Straw Girl
Did you know Bamboo Straw Girl was the first zero-waste store in Singapore? This homegrown social enterprise started out providing bamboo straws, before evolving to offer a full range of eco-friendly lifestyle products. It aims to be plastic-free and low-impact as far as possible, from the production to the point of sale. Besides bamboo essentials, you can also purchase reusable sanitary pads, stainless steel clothespegs, and even bags made of upcycled seatbelts!
Bamboo Straw Girl, multiple stockists including The Social Space
9. The Zero Ways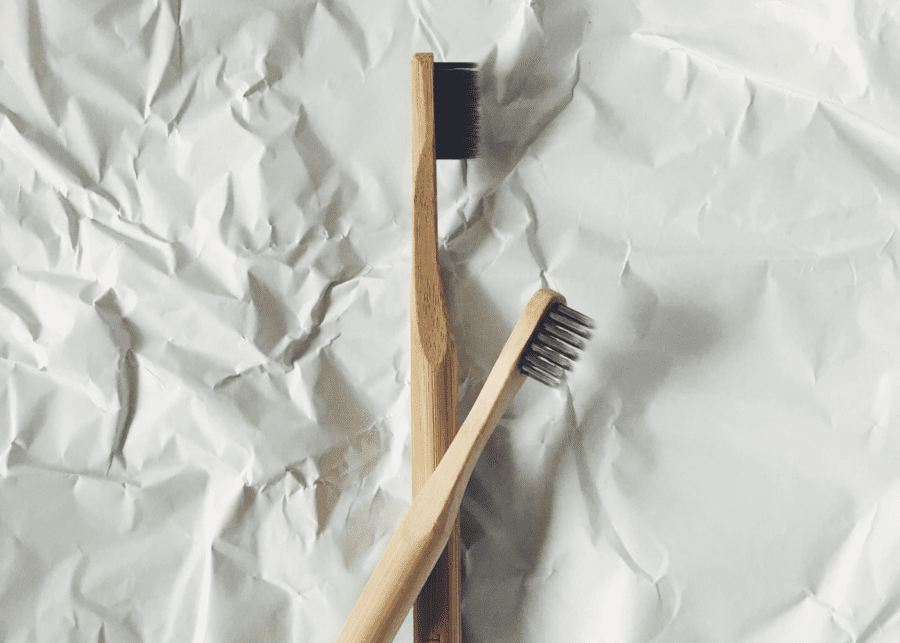 This lifestyle store is all about environmental and social consciousness. We'll admit, we've always been impressed by how affordable its products are – the perks of going package-free! With kitchen and bathroom staples in the selection, you can stock up on beeswax wraps, storage jars, bamboo straws, produce bags, bamboo toothbrushes, soap bars and even a zero-waste starter kit.
The Zero Ways, available online
10. Avo & Co
Can't stomach all the plastic packing that supermarket fruits and veggies come in? Make the switch to this fantastic little grocery box delivery service. As much as possible, your items arrive unwrapped, or in a paper bag. Besides fruits and veg, you can get meat, seafood and organic goods. Think along the lines of colourful cauliflower, Aussie grass-fed ribeye, salmon, granola, bagels and croissants. Just choose your preferred produce, pick a subscription service and confirm your delivery slot. Oh, and the customer service? Top-notch. The team goes above and beyond with fast, friendly service. Plus, the avocados here actually ripen properly – a minor miracle in Singapore!
Avo & Co, available online
11. Zhai Eco Collection
Having an outstanding track record of sustainability, Zhai Eco Collection provides a plethora of zero-waste lifestyle products. Check out the collapsible coffee cups, lunch boxes and bowl covers that make convenience their priority. Other items like air purifiers and stainless steel straws and mugs are definite must-buys.
Zhai Eco Collection, available online and at The Green Collective pop-up store
12. Trove of Gaia
You might know Trove of Gaia's founder, June Fong, as beauty blogger JuneduJour. But we're particularly loving the work she does with her foray into sustainable lifestyle essentials. There are reusable straws, of course, but have you ever seen one in pink glass? Go ahead and browse the online store for goodies like lunch and snack bags, handmade soaps, and reusable make-up remover pads.
Trove of Gaia, visit the showroom at #08-12, 158 Kallang Way, Singapore 349245 
Now that you're in the know about zero-waste stores in Singapore, it's time to ditch the plastic and start shopping!