Photography: Ana Tavares via Unsplash
Baking is all about that secret ingredient: Love!
Our current obsession: Home bakers. Not only are they dynamite at what they do, but they're also incredibly creative when it comes to mixing up the best sweet treats on the island. Customised cakes, brownies, cookies, cupcakes – you name it, they've got it. Behold, the (butter)cream of the crop: These home bakers in Singapore are the icing on the cake!
The Spatula and the Pen
The story: It all goes back to 2013, the beginning of Ng Li Tying's journey when she first delved into baking for her friends and family. Her goal? To create tailor-made sweets unique to The Spatula and the Pen. Fashioned from scratch and shaped by stories, personalities and preferences, every creation is an aesthetic dream. But these days, she spends more time doling out cookies and brownies; what she calls "simple, rustic comfort fare for the soul".
The inspiration: Everywhere, really. But mostly from customers, as she often designs bakes to fit their fancies. "I absolutely love the artistic freedom I have when it comes to conceptualising and customising bakes to different requests, dietary restrictions, allergens, or flavour combination preferences. I love innovating and creating based on the details customers provide me with."
The bakes: Her cookies will make a certain Muppet monster proud – bestsellers include matcha Nutella, chocolate Nutella and sea salt double chocolate chunk. Batches go for $40 to $45, each containing 18 to 20 pieces so you can share the love with your fam. Psst: Pre-order is a must.
The Spatula and the Pen, email [email protected] to order.
C. Pattiserie
The story: Handmade with love, C. Pattiserie customises all kinds of desserts for sweet tooths. Growing up, founder Cillia Yow dabbled in arts and crafts before graduating to kitchen tools and cupcakes. She's been baking up a storm for about six years now, walking the line between fantastic flavours and inventive designs. "Baking helps to create this zen in me; this is also an avenue for me to explore my creativity. I love to see the smiles on people's faces when they receive their cakes – this is the biggest compliment, and also one of the reasons why I continue to bake."
The inspiration: You won't find just one style of cake here. Adapting ideas from the pros on YouTube, Instagram and Pinterest, Cillia has done everything from 3D cartoons to rustic vibes.
The bakes: We're livin' for the Earl Grey cake with cream cheese filling, macarons with white chocolate, and red velvet cream cheese cookies. Delish! For the cake of your dreams, order a bespoke creation (from $70). Anything's possible – from cakes in the shape of trains to pastel watercolour hues to fondant weights for the gym buffs.
C. Pattiserie, DM on Instagram or Facebook to order.
Of Feast & Field
The story: Introducing himself as "an avid self-taught baker, a perpetual kitchen dweller, and a rustic wares collector", Sim Shi Jie is the creative mind behind Of Feast & Field. He's all about going back to basics, collecting the best ingredients to produce simple but flavourful experiences. Having the freedom to play around with recipes and ratios results in little surprises every time he steps into the kitchen to create something that's uniquely his. "Of Feast & Field hopes to warm the heart, nourish the soul, bring joy in celebrations, and comfort in moments of solace."
The inspiration: From Nigella Lawson's Forever Summer to Japanese and Korean cookbooks, Shi Jie finds ideas from flavours across the globe, celebrating different cultures and paying homage to where his ingredients come from. "I mostly draw inspiration from the rustic and intricate flair that many small Japanese confectioneries and Taiwanese bakeshops exude in their classic and minimalistic baked goods. Whilst they may be very unassumingly simple, I like how the austerity of it draws attention to the flavour and texture instead of how perfect or extravagant it looks."
The bakes: Get your hands on an ever-evolving menu that changes monthly, depending on seasonality and ingredients. These coveted boxes of baked goodies ($25-$40) can contain everything from shortbread to caneles to chocolate chip cookies. One word: Divine.
Of Feast & Field, order through the monthly bake sale, keep updated on Telegram or Instagram.
Midnight Baker
The story: The love for baking developed way back in secondary school when owner Chloe Quek learned her way around the kitchen to connect with friends who had picked up the hobby. As she honed her skills and experimented with new recipes for celebrations, Midnight Baker eventually turned into a business in 2015. "Baking helps me to decompress and it makes me joyful looking at completed orders, knowing that they will be enjoyed by those who receive them."
The inspiration: "I am very inspired by the local cake scene in Singapore as we have many wonderful cake artistes and bakers. Sometimes, I browse Pinterest to see what is currently trending or to create a mood board."
The bakes: You can't say no to her incredible customised buttercream cakes! These fab creations start at $45 for a five-inch single-tier confection. Other decadent desserts on the line-up include macarons ($2 each) and Valrhona brownie squares ($3.50 each).
Midnight Baker, WhatsApp +65 9006 2778 or email [email protected] to order.
Miss Van Dough
The story: Combine quality bakes with top-notch ingredients and you get Miss Van Dough. Vanessa Goh and her partner Illyas are the duo behind the brand, which was launched in 2018. Kicking off with their favourite desserts, they specialise in celebratory cakes and bake sale boxes, counting names like Olympic swimmer Joseph Schooling and actress Constance Lau among their fans.
The inspiration: Intriguing flavour pairings, abstract art pieces and even MasterChef. Motivation also comes in the form of contented customers and their feedback. "Baking brings so much joy to me; on top of that, being able to do it in the comfort of my home makes it feel therapeutic. What I'm sharing with my customers is joy and love, which I feel baking and being at home… I love reading up about the science behind baking and understanding the nature of different ingredients! I feel even greater satisfaction when I share my bakes with others and see the delight on their faces."
The bakes: Highly popular with the confectionery crowd, Miss Van Dough's limited weekend bake sale packages get snapped up within minutes, so you'll want to keep tabs on this one. Scrumptious sweets include Oreo Nutella and pandan speculoos chunky cookies, as well as caramel cornflake brownies, tiramisu and chocolate hazelnut cakes. Well worth all the calories, we'd say.
Miss Van Dough, order via Instagram for weekend bake sales (it's first-come-first-served), look out for the mid-week post and leave a comment.
Lalacakeland
The story: Summer and Colieen are the brilliant bakers behind Lalacakeland, which has been around since 2016. The self-taught pair both work full-time jobs as marketers and enjoy the flexibility of being able to unwind and plate up desserts after office hours.
The inspiration: Recipe books, baking blogs and YouTube vids (like Cupcake Jemma). "We really fell in love with baking – the process of turning simple ingredients into something delicious and pretty-looking is just so much fun! One of the most enjoyable things we do is sit in front of the oven and watch the cake bake. We're also passionate about living well and living fully, and we hope to share that with everyone through our vegan goodies. All baked goods are handcrafted with love, passion, patience and honest-to-goodness ingredients from scratch."
The bakes: Anyone in the mood for chocolate cake? 'Cos these #girlbosses do a wicked rendition of the classic. Vegan varieties, cookies, brownies and breads are on the menu, alongside customised cakes from $75.
Lalacakeland, DM on Facebook or Instagram to order, or email [email protected].
Monice Bakes
The story: From hobby to home business, Monice Cheung's online bakery originated with an Instagram hashtag (#monicebakes) in 2015. Simple sugar icing cookies were her first attempts before she became known as one of the best home bakers in Singapore for customised cakes. "I have always appreciated art since I was young. Being able to incorporate art and creativity into one of my favourite hobbies is the best of both worlds. Being a part of my customer's celebrations and having them appreciate my cakes also provides me with a sense of accomplishment and satisfaction."
The inspiration: "I draw inspiration from different cake photos online to curate a unique design of my own. The Surprise Me cake concept allows me to freely experiment with different techniques as well."
The bakes: You can't go wrong with chocolate coffee and black sesame matcha cupcakes. And if you've got a special occasion coming up, put in a custom cake order (from $50) or take the adventurous route and opt for the Surprise Me cake (from $40). You'll get a one-of-a-kind design based on what you love!
Monice Bakes, WhatsApp +65 9815 0022 to order, contact via Facebook or email [email protected].
Zizou Cake Boutique
The story: Born in Saigon, Azizah Mohamed spent her growing up years in France before moving to Singapore over a decade ago for work. In 2015, she debuted Zizou Cake Boutique after giving birth to her second son. What started as a me-time activity soon became serious as she began to fall in love with the creative aspect of baking. "I love playing with textures, designing flavour and cakes… and the icing on the cake was I could do it from my home kitchen and also look after my boys."
The inspiration: She lives on Instagram and Pinterest for inspiration (who doesn't?), and picks up on little details wherever she goes to add to her artistic repertoire.
The bakes: Gorgeous buttercream cakes (from $85) made from scratch using fresh ingredients – all baked to order!
Zizou Cake Boutique, email [email protected] to order.
Therese Pastry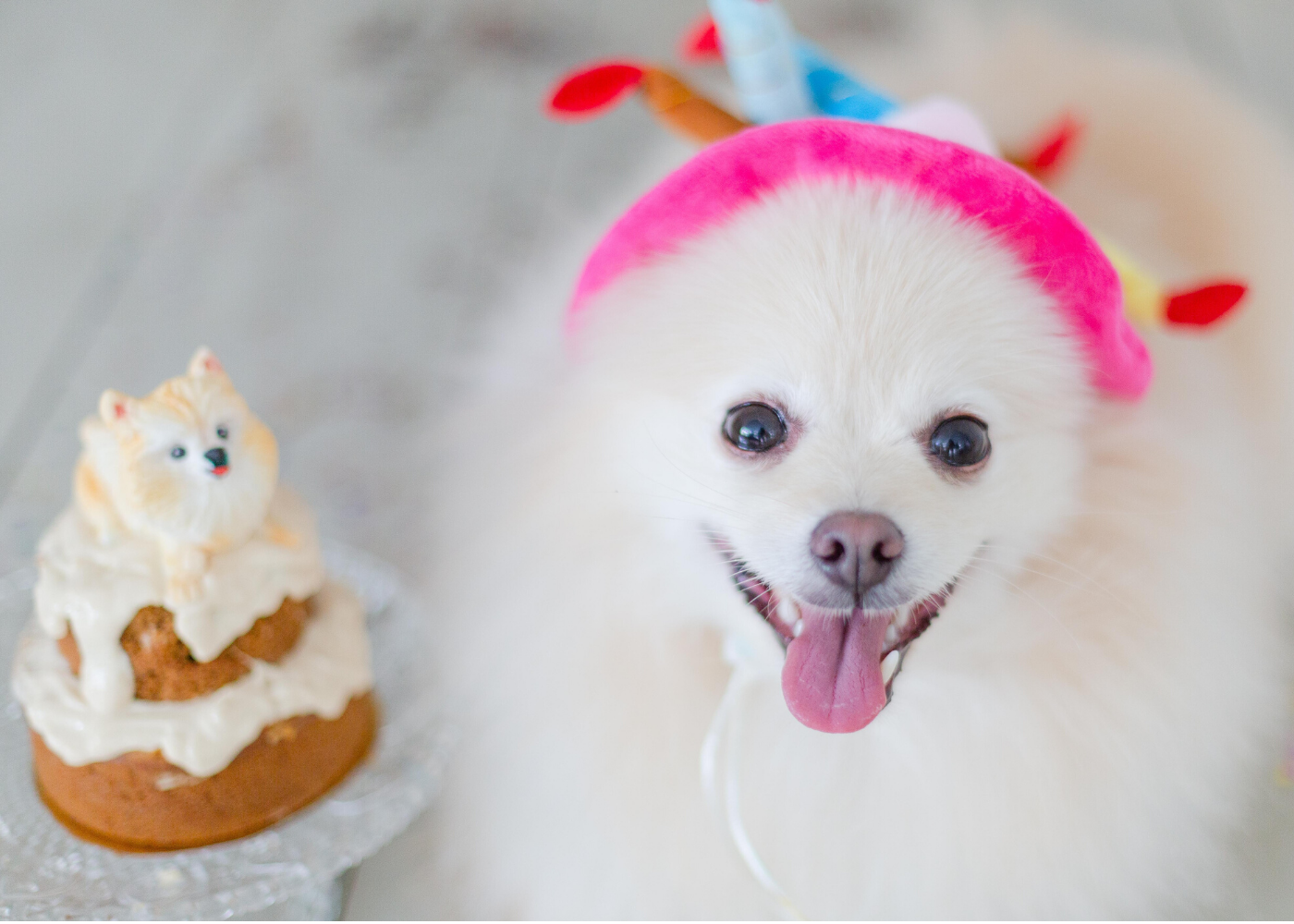 The story: Armed with experience in Hong Kong from hotel work and awards from cake design competitions, Therese Ho has been whipping up baked goods since her secondary school years. Her biz started as a part-time one in 2014, evolving since then to specialise in cakes and pastries for all kinds of celebrations, dietary requirements, designs and flavours. "I feel very honoured to be able to create all the sweet memories for customers while they celebrate their important moments with their loved ones, friends or colleagues."
The inspiration: Influenced by her life and the stories of her customers, Therese recreates each individual's dream cake to order.
The bakes: Starting from $10, signatures include cheesecakes, mirror cakes, designer fondant cakes and Hong Kong delicacies, as a nod to her home.
Therese Pastry, order via WhatsApp +65 9858 8183 or online.
Dee Bakes
The story: Adeline Tan started baking as a hobby back in secondary school, eventually graduating from sharing her treats with friends and family to selling 'em off. "Baking is really rewarding that way, where you actually get to see or hear how just a simple brownie or cake can make someone's day a little better."
The inspiration: Her bakes are, naturally, goodies she personally enjoys. That means new flavours are typically a mishmash of what she loves to eat, coupled with inspiration from fellow bakers on Instagram, YouTube and Pinterest.
The bakes: Stuffed cheesecake brownies, NYC-style cookies, brown butter chocolate chip cookies and "money-pulling" cakes are her specialty.
Dee Bakes, DM on Instagram to order.
Gratus
The story: Levine Thio is the vegan baker behind Gratus. Having lived the plant-based lifestyle since 2014, she kickstarted the brand after graduating from NUS this year, focusing on goodies that are free from preservatives and artificial colourings. "I decided to start Gratus, providing patisseries and cakes that happen to be vegan, to spread the word of veganism and debunk assumptions of vegan food."
The inspiration: All the magic happens in the kitchen, where she tests fresh flavours and creates new combinations. "I love that I am able to make vegan bakes and share them with others! But I am also hoping to expand in the future and share my love for baking with a wider audience."
The bakes: Must-tries include the lemon tarts ($25/three) and cupcake selection ($20/three flavours), which ranges from carrot cake to passion fruit white chocolate.
Gratus, order online.
Liberty Bakes
The story: For Pragatheeswari, baking has always been second nature. Growing up with her mum tinkering around the kitchen, she branched out on her own a couple of years ago, working on different flavours to bring out the best of her recipes. Liberty Bakes was born soon after, and she hasn't looked back since. "I love that there's no limitation to exploring! Be it taste or design techniques… I also love the excitement people have before receiving the cake and the way they express their appreciation to me. It's the best kind of satisfaction to know that people love your work."
The inspiration: Describing doing what she loves in the comfort of home as "absolutely therapeutic", Pragatheeswari gets her ideas from blogs and pictures of cakes but dives deep into her imagination when creating original designs.
The bakes: Sweet tooths will be happy to know she bakes brownies ($42/box of 36), truffles and dessert boxes, as well as customised buttercream cakes (from $45) in fantastic flavours like Ferrero Rocher, ondeh ondeh, Biscoff and chocolate ganache.
Liberty Bakes, WhatsApp +65 9771 8316 to order.