Photography: Chandler Cruttenden via Unsplash
Alexa, play "Let It Snow", 'cos things are getting chilly here…
Brr, it's cold in… Singapore? Don't hold off your mulled wine just yet! Enjoying the snow in our tropical city may seem as unattainable as our diet plan for Christmas, what with all the festive feasts, but it's actually possible. These spots may not have actual powdery white snow like the kind you'll find at a ski resort, but they're still frosty enough for you to whip out your thinnest winter wear and get in the Yuletide mood with Christmas music.
Where to find snow in Singapore
1. Land of Snowflakes at Capitol Singapore
20 Dec – 25 Dec 2020 
Taking a cue from the Christmas classic, The Nutcracker, Capitol Singapore's Outdoor Plaza welcomes you with Nutcracker soldiers, a mesmerizing 3D trick eye art installation, an 8m-tall singing Christmas tree and – wait for it – a five-minute snow show. Take things up a notch by dining in the igloo-like domes for the perfect winter experience. Psst: There'll also be a Christmas market in the basement for last-minute gift hunting!
Land of Snowflakes at Capitol Singapore, daily at 7.30pm, 8.30pm and 9.30pm; 11 Stamford Road, Singapore 178884
2. Changi Festive Village
19 Nov 2020 – 3 Jan 2021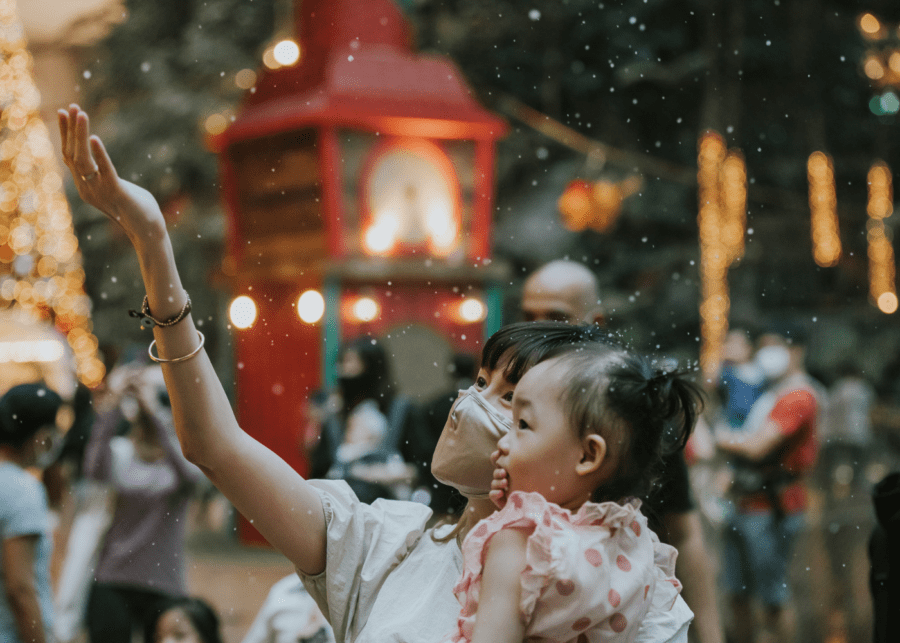 Need a reason to visit the world's best airport? Say no more, fam. Changi Airport is pulling out all the stops this festive season, what with its glamping experiences, life-sized dino exhibits and a tokidoki-themed snow house for those missing their year-end getaway. So wear your most comfortable winter ensemble and frolic in snow before you slide down the 12m-long snow luge. Continue the frosty fun at Jewel's Shiseido Forest Valley, where a 16m-tall Christmas tree stands majestic in its full festive glory. For the final razzle-dazzle, make your way to Jewel's lush indoor garden or Canopy Park to enjoy the hourly snowfall.
Changi Festive Village, various locations around Changi Airport
3. Snow City Singapore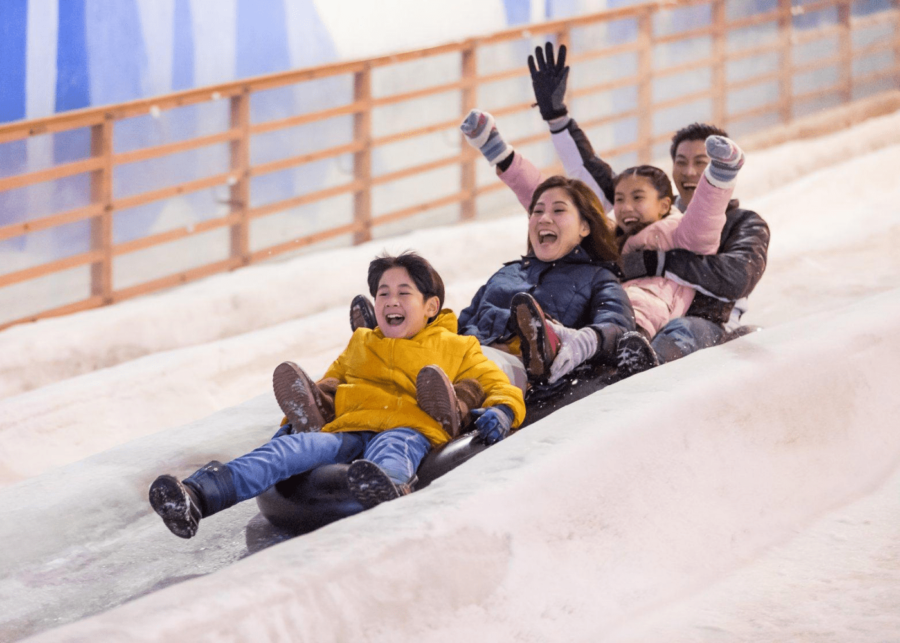 Snow City's probably the only place in Singapore where temperatures come close to wintery weather. This OG snowy spot is bringing us a one-of-a-kind snowfall experience every hour, every day. It's also taking things further: Imagine a snow blizzard encounter complete with heavy snowfall and strong winds at 11am and 5pm. Both events will be held at the Snow Chamber. For more arctic adventures, slide down the 60m-long snow slope or saddle up in bumper cars to drift on ice.
Snow City Singapore, 10am-6pm, 21 Jurong Town Hall Road, Singapore 609433
These snowfall events may not be the real thing, but they're the closest we have to experiencing snow in Singapore!