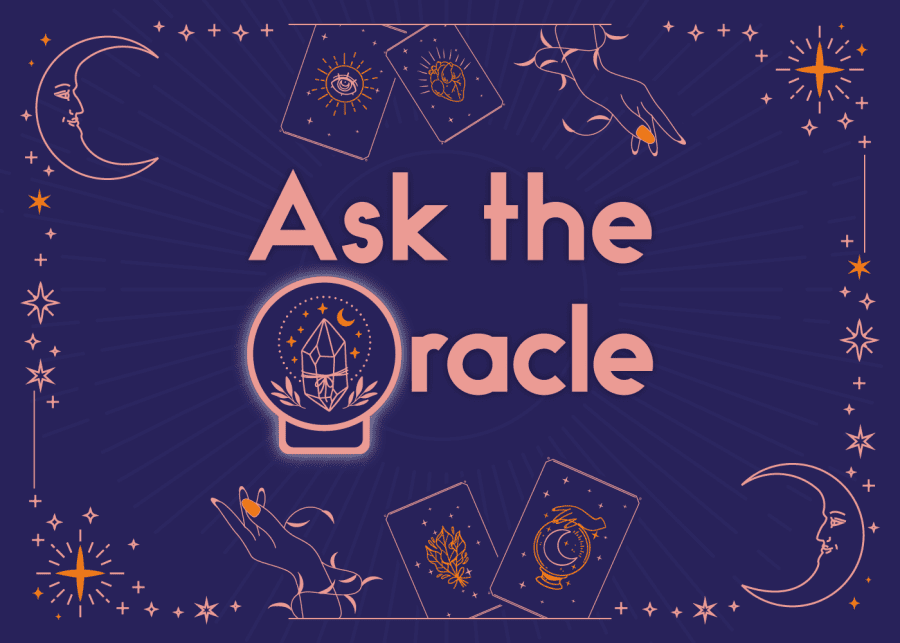 Illustration: Emily Rosadi
Welcome to our monthly advice column: Ask and you shall receive answers from our tarot Agony Aunt.
Navigating life, love, career and everything else is hard. Sometimes you just need a listening ear and a little guidance. Enter: Ask the Oracle, where cosmic guide and life coach Kelly Lightworker helps you get answers to love, luck, money, success, and living your best life. Simply fill out this form and our tarot Agony Aunt will pick three questions to answer at the start of each month (don't worry, you can use pseudonyms for privacy and choose to be anonymous). We look forward to hearing from you!
Card of the Month: Ace of Cups
This month, you could be looking at possibilities of a new love in all its forms: a new romance, a new family member, a new friend who just seems to get you… Existing partnerships could also be entering a new cycle of joy, emotional healing, and (inter)personal growth. Even if it's just you on your own, look out for opportunities to connect with a greater collective or the Universe. Tap into that awesome cosmic kindness that binds us all together, and know that you are loved. For some families out there: if you've been trying for a baby, this is your sign that you could conceive this month. All best!
This Month's Affirmation: I give and receive love in all its forms
This Month's Song: 'All Is Full Of Love' by Björk
Ask the Oracle: September edition
My career has very slow growth opportunities. Recently, I was asked to do an internal transfer against my wishes. How are my career prospects with this firm?
My dear G,
The short answer: could be better. Get ready for change.
Your cards sincerely encourage you to maintain your inner balance: keep calm and carry on. Very importantly, understand that you do have choices, and if you're not happy where you are, you will benefit from taking a step back and getting some clear insight into where you want to be – then take the steps you need to get there. Interestingly, your cards also indicate that your firm isn't the best organised out there, and some gnarly issues (cashflow and investment problems are indicated here) could be affecting the way it does things – including the way its people are treated.
It could well be high time for you to consider making a move, but your cards are saying not yet. Give yourself about a year to do the necessary research, touch up your CV, and get the word out (discreetly) that you seek greener pastures. Do the needful, and you could be embracing a new beginning about a year from now. The challenge you're facing is that you're understandably anxious about change and the unknown; it could be that you haven't even considered moving at this point in time, despite knowing that it's the logical outcome of being stuck in a company with slow prospects. The Tarot encourages you to avoid overthinking, and to focus your energies on achieving the career you deserve. Step by step, you'll get there eventually.
If nothing is done, there's a chance you could be facing a pretty nasty workplace situation within one to two years – it looks awfully political, and you're not going to win this one. It could be the last straw that finally pushes you out of the firm. If you lie very low, there's a 50% chance you could avert this stressful encounter, but why not move on from this company on your own terms while you still can?
I wish you a flourishing career, filled with joyful purpose and abundance.
K xoxo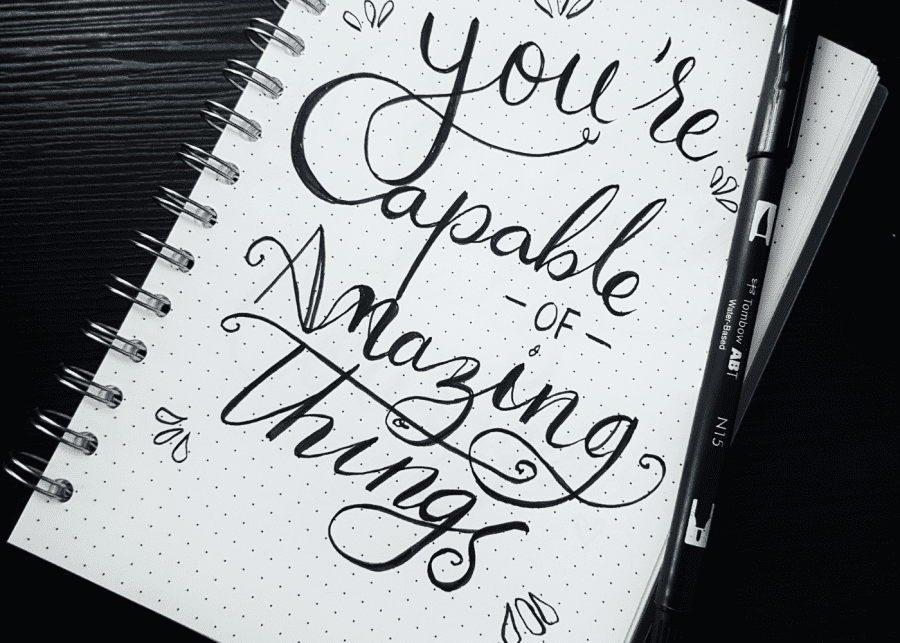 Dear Kelly, the past 2 years have been difficult for me. I experienced my first relationship which was a struggle for love, and it lasted less than a year. I also cut off two very close friends of mine who I thought would be my lifelong friends, but their actions have brought me a lot of unhappiness recently.
These experiences left me feeling more guarded towards people. When I see friends in happy relationships, I can't help but feel envious and wonder why it hasn't happened to me yet. What can I do to attract healthy and fulfilling relationships? When will I meet the person that is right for me?
Dear MM,
I'm so sorry to read that you've been struggling through the past two years. Please hang in there – it does get better. (Your Tarot cards say so.)
Your cards seem to indicate that your current issues with trust could stem from past experiences with family. It could be that you observed familial role models whose examples taught you that people couldn't be trusted, for example. Alternatively, you could be repeating certain familial patterns of choosing friends and loved ones who aren't actually right for you. The Tarot asks that you be mindful of the patterns you hold when you approach friendships and relationships in your life. Also, you're reminded that personal boundaries are a good thing! Have confidence in yourself and your own personal value as a friend or lover.
Be clear about who you want in your life, and remember you're not obliged to give other people the benefit of the doubt if they clearly don't deserve it. The Tarot asks that you muster your inner strength to make the necessary changes – reinvent yourself, and be clear about what you stand for. It's always good to write out a list of the qualities you want and don't want in friends and life partners. What you want is a blueprint of the type of people you want in your life, and lists can give you that sort of clarity. You've got a card that warns against holding yourself back out of fear or self-limiting mindsets: know your worth, and find the people who will align with your values.
When will love come for you? Your cards seem to indicate the possibility of new friends and romantic prospects within two years if you're willing to do the inner work. Your final card is The Sun, which is the best card in the Tarot: take courage, find clarity in your own self-introspection, and move forward boldly with the knowledge you gain from tuning into yourself. You will surely succeed – The Sun represents joy, victory and a new life, so long as you're willing to face your shadow.
I wish you the blessing of soulmates in family, friendship and love.
K xoxo
Hi Kelly, I've never been in a relationship and I'm in my mid-thirties. I've been working on self-acceptance and self-love. While there's some improvement in my mindset, I'm held back from being proactive or dating because of past unsuccessful attempts and also because of a chronic health condition that makes it difficult for me to function and affects my self-esteem. Is there any advice you can offer to break out of this limiting mindset and give me a chance at love nonetheless?
Dear L,
I'm so happy for you that you are working on yourself and optimising your potential to find love!
Let's have a look at your cards. Your first card definitely represents encouragement for you to keep going and not give up. This is important because, as you've shared and as your cards also do indicate, there has been a tendency towards introversion, shyness and passivity. This creates a sort of vicious cycle where you don't get to develop the socialisation skills and self-confidence you need to make friends and discover romantic prospects, then you sit around feeling stuck and wondering why you haven't found The One… it goes on.
There's a card here that could refer to some degree of success using dating apps, but the sense I'm getting from this card is that the Tarot is hoping you'll try out more avenues other than the typical online channels. Have you considered trying out a new activity or discovering a new hobby? This pursuit could open you up to a new community of people, and possibly open doors for you to meet attractive potential partners to vibe with.
The important thing to note here is that your cards are strongly encouraging you to release the old and embrace the new. It doesn't have to be drastic or disruptive; take simple steps and try something you've never experienced before. Just the act itself can be incredibly rejuvenating, and sometimes it's this refreshing energy boost that could make you profoundly attractive to new opportunities and people.
Your cards emphasise that your chances of meeting love lie in the balance: there are multiple cards literally depicting an even 50-50 split between success and failure, and what tips the scales lies in the card depicting your final outcome. The reversed Queen of Wands points back at you, and reminds you that your outcomes will depend on your own self-confidence.
To be or not to be, that is the question… L, will you be courageous and give yourself the chance you need to find love? I think you can, my darling.
I wish you the strength to choose self-confidence over passivity. You can do it!
K xoxo
---
Ask the Oracle: August edition
I'm currently almost three years in a relationship with a guy younger than me. I want to get married as soon as possible but he hasn't graduated and found a job yet. It's giving me doubts if I should stay or leave. I want to stay because I love him and the relationship works enough, I suppose. But I feel like it's taking so much time to get anywhere from here…
Dear 714,
The Tarot says that the root of your frustration isn't the relationship itself: it's the fact that the pace of development doesn't match your own expectations. Ending this relationship would be akin to throwing the baby out with the bathwater – are you sure this is what you want?
Should you stay on, your cards indicate that your man will be loving and devoted to you. Your season of challenges will inevitably end – the Tarot is estimating that you'll both be in a happier place within five years. You've also got a marriage card, so it's definitely still going to happen, despite being in a position that indicates delays.
Should you leave, the cards indicate that you'll feel absolutely miserable and victimised about the whole matter. You'll then look for another life partner, and here he comes – a card that represents a serial womaniser, and it's followed by another card that also indicates cheating or some sort of theft. So yes, you'll find someone else; you'll have options. That is if you're okay with boys who like to play games.
Hold up. Step back. Take a deep breath, and look at this situation objectively. Your frustration is valid, but is breaking up really the solution? As mentioned earlier, the Tarot has already indicated that the relationship is not the problem. Perhaps you could have a chat with the man you love (and who clearly loves you, according to your cards) and clarify your future plans together. Sometimes, frustration can build up from a lack of clear, purposeful direction. You don't have to make big plans – just whatever you can manage at this point, and that can give you both a sense of assurance that your patience will be rewarded.
You love and are loved; you already are richly blessed. Release your expectations; choose gratitude and a sense of joyful curiosity about where your future with your man will take you. Shift your perspective and you'll find great relief.
I wish you clarity as you move forward, and deep peace of mind.
K xoxo
Things never seem to be going smoothly for me. I feel more depressed, especially since I have a boring life and limited friends. I tried finding new things to learn or do and expanding my circle, but after a while, I'm tired of trying and it's become unsuccessful again. My love life seems to be the worst. I've been single for years.
Work hasn't been smooth either. I wanted to change jobs but every time I went for an interview, I was rejected or had no further news. People around me at work have all left and my colleagues said I have a strong aura of people not lasting long when they're near me. I seem to bring bad luck to people whenever I treat them well or talk to them – in addition to my own unluckiness. I try to be happy but I feel like I'm tired of acting happy. How would you advise me?
Dear Depressed J,
You have several cards indicating a wounded and tired spirit, a deep disconnection from your inner self, and a lack of self-awareness: by this, I mean that you struggle to know what you're really thinking and how you really feel. You have tried many times to seek solutions from external sources – I applaud you for your courage and willingness to try new things. However, as you've come to realise, these solutions don't work after a while and they're too tiring to keep up when you're not feeling great inside yourself. So you give up. Everything feels hard – why bother?
Your cards are indicating that external solutions can only work for so long, but they cannot be a substitute for genuine self-awareness, self-love, and self-acceptance. Your cards are indicating that you have struggled with this for most of your life, and apparently, it has something to do with being brought up in a family that taught you not to trust your own instincts.
Someone or something in your past gave you a deep sense of self-doubt and self-shame. A person, community, or significant event convinced you, somehow, that something was very wrong with you. By trying to find happiness, you're still fighting to heal this wound at a subconscious level, but it's hard to heal when you have also taught yourself over the years not to connect too deeply with how you truly feel or think – because it hurts too much.
And yet, you haven't given up. Here you are, asking for advice. I admire and respect you for this. In return for your courage, here is the truth: the Tarot is asking you to seek therapy. There are deep, painful knots in your psyche that require professional intervention to unravel. As you already know, no amount of airy fairy, 'act happy' New Age nonsense is going to help you as much as deep, honest therapy to express and heal the parts of you that cry out for a new, authentic life.
As you've already experienced and observed, unhealed trauma poisons your entire life. You become 'unlucky', nothing goes your way, and people around you get hit as well. Shop around for a therapist you can click with, really commit to working on yourself, and you will feel a lot better in about a year.
Your final card is promising: it's saying that with therapy, you can break out of this rut and become the bright, warm soul you were always meant to be. Happiness is within reach, and within you – but you must work for it.
I wish you happiness, luck and love.
K xoxo
I have questions about my marriage and my career. I don't know if I should look for a higher-paying job or stay at my current one because my friends encourage me to get a better-paid job. They think that, given our age and qualification, we should be at least a manager with about $5k pay. But the current job gives me flexibility as I have a 4-year-old son, and my manager is understanding of my situation. I've been thinking about it and am unsure of what I should do.
For marriage, it's our 5th year but we were together for 8 years. We've been through a lot. Whenever we have big quarrels over the same issue of his priorities in life, my husband would bring up divorce. All these years I've been holding on to the marriage and seeing a counsellor. When I see him going out for his social life or his so-called PR with his bosses or suppliers often, I question our marriage. The counsellor mentioned that our issue isn't so serious to the extent of divorce. But when I have to juggle between work and our son but all he does is work and get himself drunk, I question if this marriage is sustainable.
Dear J,
Job-wise, you have several cards indicating that you'll be making a major shift in one-and-a-half to two years. For some reason, the cards indicate that this will be a profound and necessary move – one card hints that it might have something to do with a change in how you perceive your marriage and family. Making the move right now wouldn't sit right with you: there's a card which speaks of you feeling less than confident about finding another position that's as flexible as your current one. The good news is that this reading doesn't give me the sense that you're in a rush. It's a matter that deserves careful consideration, but you can afford to take some time while you deliberate on your next step.
As for your marriage: only you can decide whether your marriage is sustainable, but the Tarot depicts your marriage, pictorially, as a chariot that's flipped upside-down. The wheels are spinning, but you're going nowhere; this marriage looks functional but that's all you've got. The cards indicate that your husband is in denial about a lot of things – this is someone who chooses to escape when the stresses of life overwhelm him. Unfortunately, he's leaving you (literally) holding the baby while he does his thing.
We are essentially dealing with someone who doesn't want to play his part in a marriage, which is a sacred union of two equal partners. What the cards show me is one person doing all the work while the other person sits and stares into space. I don't see him changing – the ability to change first starts with the willingness to accept reality, and your husband is not having any of this 'reality' stuff. You'll have to decide where this goes because you're probably going to be the person making the decisions in this situation – your husband is more than happy to carry on being oblivious, and playing the breakup game with you because he knows you'll do the work.
I wish you strength to do what's best.
K xoxo
---
Ask the Oracle: July edition
I do enjoy my job but recently I've been feeling very detached and unmotivated. Overall, I'm just feeling a sense of restlessness and craving freedom. My gut is telling me to leave and explore other options. Is this just a passing phase or?
Dear D,
It's never a comfortable place to be in when you start hungering for freedom and movement, and I'm glad that you're mindful of possibly having outgrown your comfort zone in your career. Your first card speaks of the need to listen to your intuition – that small, still voice of wisdom in your soul – because it seems that you haven't been paying attention to your inner knowing for a while, and now she's upping the ante to get you to listen.
The Tarot supports your desire to move but urges a slow and steady pace of progress – don't rush out just yet but make your plans first. It does appear that you're coming to the end of your time in your current organisation, but that time isn't quite here yet. You have a window of time to tie up your loose ends and consider which steps to take next, and you've got some really, really good cards telling you that all will go very well once you follow your higher instincts and move on when the time is right. You're definitely on the right track here – keep going! I'm rooting for you.
I wish you freedom and all the joy that freedom entails.
K xoxo
How do I get back to the old days with my husband as he seems to be distant, very far away from me?
Dear M,
I'm sorry to hear that things with your husband are not as close as they used to be. However, your cards do indicate that it's possible to work towards regaining your intimacy. Your first card reassures you that your marriage is stable, even if not exactly exciting, and your husband does not intend to end this marriage. What seems to be happening now is that he feels somewhat isolated and unable to share his thoughts and feelings with others. He seems to be facing some sort of stalemate or a situation (possibly at work or in his finances) where he's waiting on something to develop, or for a decision to be made.
Your cards encourage you to be his partner: to offer him a listening ear, to let him know you're there for him, and remind him that you're a team. You don't have to force anything on him – the Tarot is asking you to take things easy and create opportunities for fun, simple pleasures, and love. Focus on the positive: where focus flows, energy grows, and you want your marriage to grow in happiness.
Try simple things like dates, short trips, or just spending time with each other. Do check out Honeycombers for their recommendations on where to eat, play, sightsee, or just relax in Singapore.
Your final card indicates success if you're willing to be patient and consistent about rekindling your love with your husband. It's looking good!
I wish you marital bliss and every blessing.
K xoxo
Got a bad performance grading and felt it was unfair. I'm very upset as I feel that I should have gotten a better grading. Why do I have difficult bosses? I feel really angry and unappreciated.
Dear A,
It's not just your bosses – your cards speak of a work environment that's generally quite messy. Your organisational culture is characterised by unhealthy rivalry, gossip and backbiting; your cards indicate that this creates a general atmosphere of negativity and pessimism that, for some reason, your leaders and managers seem to either be in denial about or engage in. They're listening to the gossip, and it's affecting your performance grading. Try not to take it too personally, though: there's a card here which indicates that this happens to many more people than you think.
I'm so sorry that this happened to you, and your anger is justified. It's frustrating to do your best but still be overlooked. Having said that, I have some not-so-great news for you: the cards do not indicate that this situation will improve. In fact, you're advised to take the next six months to think very carefully about your next steps, and possibly to move to greener pastures by the next year. There are cards showing you meeting up with prospective employers and taking part in interviews that go pretty well.
I wish you success in your career and bosses who appreciate you.
K xoxo
---
Ask the Oracle: June edition
I joined a new company last year. It has good pay and career prospects but it just doesn't feel right. I'm struggling. Everyone seems nice, but I feel there's more than meets the eye. Should I consider leaving? Or pull through and hope things get better? I wonder if the problem is just me. Or am I right about the people or environment? Appreciate some guidance, thank you!
Dear E,
It's uncomfortable to be in a position where everything seems perfect on the surface but you know something is off. Interestingly, the Tarot agrees – your intuition is spot on, so continue to trust your gut.
The best way forward isn't the easiest, though. As much as I'd love to give a straight 'yes' or 'no' to your question about leaving, the Tarot seems to be leaning towards a 'yes', but not yet. If you leave immediately, you'll benefit from the short-term relief of getting away from the people and dynamics that trouble you. But it also appears that you might be receiving comparatively less attractive job opportunities after, and this plateau in your career can last for up to a year.
If you choose to stay, you'll have to grit your teeth and bear with the discomfort a while more. There's one person you need to watch out for: this is someone in a leadership position who can be a bit of a bully, enjoys playing people, and/or isn't the visionary leader they think they are. They're likely male – or a female who has masculine qualities and/or a masculine approach to work. They're likely to play a role in how things at work develop for you. I'd encourage you to maintain a safe distance from this person: they're superficially charismatic and seriously problematic, especially their relationship with the truth. Fact-check everything with them.
The Tarot advises you to start looking for opportunities to jump ship but also advises patience. Again, you've got another card that says you might take up to one year to find something really worthwhile. If one more year has passed and you haven't found a really good opportunity, then the Tarot says to jump that ship and swim for your life. Your career luck will improve by then. Don't worry.
I wish you all the very best in your next steps.
K xoxo
Dear Kelly, I'm in a long-distance relationship and it's been eight months now. Many times I feel like I'm the only one giving. Does he plan to have a future with me? We've talked about this; he's very good with his words. But his actions don't gel. Can I trust him? Will he give more instead of receiving? It seems I'm the only one making plans. Is he serious about this relationship? What does the future hold for us? Thank you, Kelly.
Dear M,
Any partnership requires equal give-and-take, and it's frustrating to feel that you're receiving the short end of the stick. Your cards are clear: someone in this relationship has their head in the clouds and some pretty unrealistic expectations about how relationships work. Unless there's a major change in this mindset, your relationship will suffer.
The Tarot indicates your partner isn't exactly clear or practical about what he wants. He entertains romantic aspirations but doesn't actually know how to translate these ideals into reality. He's basing all his romantic fantasies on what he'd do if you were physically with him, which isn't helpful because it's not happening for you in real life.
You need to communicate your needs assertively. Otherwise, he thinks everything's okay because that's the narrative he's constructed in his mind. Perhaps you can both brainstorm a list of things he can do to make you feel more loved, and/or an action plan for the next few years. It's important you both know where you're going and, more importantly, that you're both taking the necessary action to get there.
Looking ahead, your relationship has a roughly 60% chance of succeeding long-term, but it's going to take effort (mostly on your end). Relationships require more than love and fresh air to thrive. This is the lesson that needs to be mastered for your relationship to flourish.
I wish you love, the way you need it, and a clear path forward in your relationship.
K xoxo
Dear Kelly, I've been trying to figure out my life and career. I'm feeling down after getting rejections from the course I wanted. Although I'm working in a related sector, I haven't had many chances to work directly with professionals. I'm losing hope and motivation. Should I not pursue this path? Or should I find another opportunity that has more interaction with the professionals? I hope the Oracle can provide me with clarity and guidance. Thank you.
Dear CS,
Your cards are feelin' ya! Yes, it's clear you've got a lot on your plate and a lot on your mind. This is a major decision to make, and I'm glad you're asking tough questions with grace and courage. That, to me, already makes it clear you'll win no matter how this turns out.
The Tarot indicates that if you move on, you might be feeling the stress of this transition for a while (worst-case scenario estimate: up to two years). Yet this ends well. Your final card represents success, a triumph over the odds, and you enjoying the fruits of your labour in a new role or industry. You look pretty happy here.
If you choose to stay in this industry and look for other opportunities, it'll take a while (up to 1.5 years) before you find the light at the end of the tunnel. Meanwhile, you'll deal with anxiety, self-doubt, and the intensity of workplace politics (you seem to be in a rather cut-throat industry from the looks of it).
At the end of the day, ask yourself how much you're willing to sacrifice for your dreams and aspirations. There's no right or wrong answer, so don't worry about that – what matters is whether you'll be happy.
We choose our journeys and our joys. I wish you happiness.
K xoxo
---
Ask the Oracle: May edition
I joined a new team two months ago. Everyone said my new boss was great and I was lucky to be in his team. But he wasn't like others described. There's a feeling of blockage. We struggle to understand each other even though we're all smiles on the surface. I'm usually a people person, so I'm surprised I can't connect with him. I feel he prefers my predecessor. Can the Oracle advise on the next step I should take to better the relationship?
Dear A,
Your cards indicate a lack of team spirit due to conflicting points of view. Simply put, you both see things differently. That's causing the feeling of blockage and the struggle to understand each other. It's completely natural for this to happen, especially when your cards mention you both have strong personalities and are confident in your abilities.
But all is not lost. You know the saying that iron sharpens iron. Keep trying to connect, and make your intentions clear. The Tarot advises you to put aside your feelings about your new boss. Stay strong and positive. Be proactive and enthusiastic. Keep yourself in the loop as much as you can. There's not much to be said against someone who takes the initiative to make things happen at work.
There are no cards indicating favouritism or a personal vendetta against you for now, so that's another thing to be glad for. Such is life: we think we're everyone's cup of tea until we come across a coffee drinker! But manage your expectations, and push that little bit harder to achieve your goals. Your cards indicate that you may never become besties with New Boss, but your disappointment with this situation will fade over time as you adapt.
I wish you all the best in creating good relationships at work. Yes, you can!
K xoxo
Hi Oracle, I've been feeling down on my luck since last year due to stagnation in my career, degrading health and a poor marriage. We're at the stage of divorce because my partner cheated on me. I realised things will never improve as he's resistant to help or change.
I'm at one of my lowest points and am still going for counselling to heal from the trauma and unhappiness. But I may be losing my patience and motivation. I'd like to ask if I'll see any hope in a career change and better mental well-being this year. What can I do? Will I be destined to find a more compatible life companion or stay single after this divorce? I'm grateful to hear from you and the tarot's advice. Thank you!
Dear C,
There's a lot going on in your life now, so I'll focus on the key question: what can you do?
Your first card speaks of learning something new as a means of expanding your career prospects. Rather than hurl yourself in the deep end and hope that a gamble in your career might pay off, think about how you can pursue something that enriches you personally and professionally. Meanwhile, there's another card that indicates a lot of noise, petty drama and draining conflicts. See how you can tone it down and/or step away from it as much as possible. Peace of mind isn't always a given, especially since you're going through a divorce now. But your cards are clear: this too shall pass.
Someone around you is being very childish, and/or trying to use your past against you (probably the soon-to-be ex). You're advised to release yourself from overthinking the past, as well as things you have no control over. You have two cards highlighting that this is causing you great distress and it's taking a toll on your health. One card is asking you to spend more time in nature, preferably near water. This will help you reconnect with yourself and regain your inner balance.
Sometimes, we face seemingly insurmountable problems in life that have stunningly simple – yet effective – solutions. Your final card depicts a divorced woman looking calmly towards her future. Inner peace, well-being, and a great life ahead are yours once the divorce is done and dusted. You'll outlast this pain and welcome a new cycle of life. All you need to do is hang on tight.
My heart is with you.
K xoxo
Dear Oracle, I'm having a difficult time keeping up with eating. My eating disorder and restrictive thoughts have gotten to me. I haven't been rebuilding a healthy relationship with food. I'm a perfectionist and I set a lot of restrictive thoughts and boundaries. It's hard for me to let go of internal struggles and set myself free.
I know I have to rewire my thoughts and let go of such struggles to get better. But I've tried numerous times (even with professionals) and none of that really helped. I'm really struggling and hoping to give it a long shot to see if the Oracle can give me any guidance and insights. Love and thanks.
Dear CW,
I'm sorry to hear that your eating disorder and restrictive thoughts are making life (and your relationship with food) difficult for you. But I'm happy that you're still looking for solutions. Brave soul, don't give up – you'll get there in the end.
Your cards strongly encourage you to work with a team, not alone. Your first card represents a medical professional: you're urged to consider getting a doctor on your support team who can help by directly addressing the mental health issues that are causing distress. The problem is that your cards also indicate your mixed feelings about this, as well as your concerns about the cost. Perhaps you can try some of these recommended therapists who suit a range of budgets.
You have another card indicating the need for at least one accountability partner whom you can trust and be open with. This can be a friend, a mentor, or a counsellor. It's interesting how this reading offers you a pattern for success that you can work with: get people who can help. Also, be prepared to practice transparency and accountability on your journey to recovery.
Ultimately, your cards indicate you have a fair chance of turning things around once you're willing and able to shift your mindset. This, according to the Tarot, is best done with the help of a team.
I wish you well, in every sense of the word!
K xoxo
---
Ask the Oracle: April edition
Hi Oracle, I just called my 3-year relationship quits. There was nothing wrong with the relationship and we love each other very much. Everyone believed we were the perfect couple. But somehow my gut feeling and intuition told me he wasn't the guy I wanted to marry, despite him being an almost perfect boyfriend who loved and cared for me dearly.
I had such an amazing guy but I couldn't see a future together. Part of me feels I need independence at this point. I can't explain a concrete reason for ending this, but I know this is the right decision. I'm scared I'll never find the same love and I'll never be as happy as I was with him. How should I move on and how do I overcome this fear?
Dear C,
You've done something very courageous by staying true to yourself. As long as you stay on track with your inner wisdom, you can never go wrong. Your cards indicate that you did the right thing for yourself at the time. That in itself is cause for celebration. You're not going to be alone forever. Your cards indicate a future filled with love, wealth, and happiness. All in all, it's looking really good!
There's a card which hints at how your apparently perfect ex-relationship wasn't actually as perfect as you assumed – all that glitters is not gold. While it was a great relationship, there were certain issues you couldn't quite put your finger on, but that you knew weren't conducive to long-term marital bliss.
Moving forward, focus on yourself – especially your career. Discover what you love, what drives you, and what you want to nurture. Find within your soul that wellspring of joy and self-confidence. Live your life fully and in the now. Don't second-guess your choices or question your own right to happiness.
Interestingly, there's a chance you could reunite with your ex. Alternatively, someone new will come into your life who gives you a similar feeling of warmth, comfort and familiarity. When that happens, your task is to be as clear as you can about what exactly it is you want in a relationship to be happy for the rest of your lives together.
I wish you a future filled with love.
K xoxo
Hi Kelly, I've been single for 5 years. I've tried dating apps but it didn't work out after one or two dates. Either I didn't find us suitable or the feeling wasn't reciprocated. I really want to get out of being single. I wonder if all this is due to me removing my moles. I used to have a long-time boyfriend but we broke up shortly after. It wasn't intentional – the doctor just removed them for me when I was there to remove my freckles.
Dear KA,
Good news! Your cards indicate that your breakup had nothing to do with your mole removal. The relationship was on its way out and things simply ran their course. So don't worry about it.
Your cards indicate that some things are lacking in your life. You'll need to achieve a breakthrough in certain areas to get the love you desire and deserve. First, your self-confidence. The cards say you tend to be very hard on yourself. In doing so, you stop yourself from going forward and grabbing opportunities to get to know people. Interestingly, the next card indicates you don't have many opportunities to get to know new folks because you're focused on wanting a relationship – to the point where you potentially miss out on eligible suitors who might want to start off as friends. Be careful with expectations and manage them accordingly.
If you're willing to keep your eyes open and sashay out of your comfort zone, there's a good chance you could find eligible partners. You've got a card that specifically encourages you to make friends in real life – not only with gentlemen but the ladies as well. Remember that your new female friends also have brothers, male relatives, and colleagues to introduce to you. Your final outcome indicates some delays, but ultimately you'll find your partner! So, to recap: IRL friendships for the win, don't rely only on apps, manage your expectations, and be patient.
I wish you every blessing in finding love.
K xoxo
Hi Kelly, D and I broke off a year ago. We started contacting each other a few months back and have been going out for dinner. I don't deny I still like him and wish to get back together. May I ask if there's a chance of reconciliation with D? Thank you.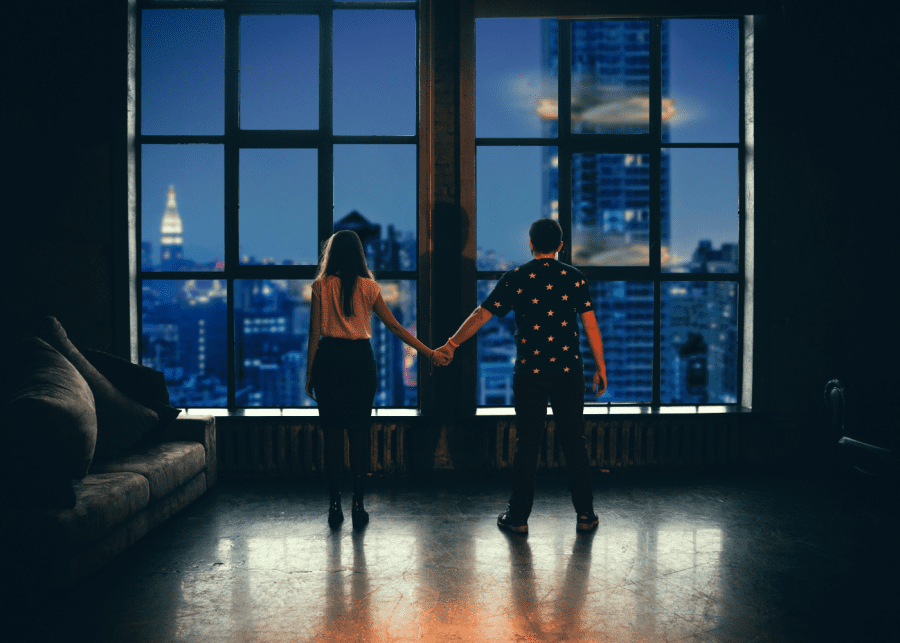 Dear SN,
The Tarot clearly states that you both have unfinished business. It's not over between the two of you. However, your cards encourage you to be very honest with yourself about what exactly caused you both to end your relationship. Unfortunately, the unfinished business seems to revolve around sources of contention that led to unresolved tensions, petty quarrels, and all-round unpleasantness. It's a nice feeling when you like someone and they clearly want to spend time with you – but love (or like) is not always enough.
Unless or until you can have a serious conversation about how to get around the sources of tension or conflict that built up to the earlier breakup, the Tarot indicates a chance of at least 50% that you will simply repeat the same relationship dynamics and conclude with a second breakup.
I'm also not entirely comfortable with how many other women are appearing in your cards: these are either romantic rivals or his friends or advisors, and they seem to have their own agendas. Take this one slowly. Be clear about what you both need to deal with if you want this to work out.
I wish you clarity and happy developments.
K xoxo
---
Ask the Oracle: March edition
Hi Kelly, I've been married to my husband for over a decade. I was drawn to his ambition, drive, and confidence. I didn't see the flip side of it – his self-centeredness. I thought it was normal for me to do everything in the house, as his job was so demanding and he was rarely at home. But I learned that this arrangement was because he prioritised his career, social life and philandering. I was left to sort out everything at home with the kids – in a new country, no less.
I feel an enormous amount of resentment. I regret that I married him. I've suggested divorce. Over the past few months, he's shown an attempt to change. Is there a future for us? I still have love for him. What can we do to improve our marriage? Thanks very much for your insights.
My dear M,
Yes, there's still a future for your marriage. Your first card is The Sun, which indicates success in your ventures. There's hope your disappointments can end. However, the end of sorrow doesn't guarantee the arrival of happiness. While your marriage can be salvaged to some extent, the real question remains: will all this be worth it?
The cards suggest that a disparity in effort and sincerity will persist as you both (presumably) try to save your marriage. You'll be making compromises while your husband remains in a position of power and – regrettably – seems to be less than honest in his communication. There's also some element of manipulation on his end – an exploitation of the power imbalance between you – so call it out when it happens and make sure you work on your marriage as equal partners.
Your final outcome indicates success but presents your success as a burden of responsibility – not a cause for celebration. There are cards indicating you'll be ultimately disappointed by the results of your efforts. Based on what I'm seeing in two of the cards, it appears he still has other women on the side.
Your final card is Justice in reverse: a warning that in the long run, there's a possibility that divorce will be considered seriously. Unless your husband is willing and able to make the drastic changes to save this marriage, your efforts now could ultimately be futile.
This is a difficult crossroads. I wish you every blessing as you make the choice that's right for yourself and your family. Be well.
K xoxo
Hi, I'm feeling quite miserable. My husband hasn't been working for years; he makes it my responsibility to find him a job. He constantly puts me down in front of my kids and is verbally abusive (he's been physically abusive, too). I have little support and am estranged from my family. I wonder if my parents and siblings will be open to accepting me and helping with my kids. What's the next step I should take?
Dear J,
I'm glad that you're strong and making the choice to do what's right for your family. The Tarot affirms your decision to break out of this rut. Abuse is never the answer. You're 100% right to get out as soon as you can.
Your first card indicates that your marriage has crashed and burned – don't bother salvaging this trainwreck for now. There's a card which literally depicts your husband sitting around in the house all day, waiting to be served. This is someone who's in it for himself; sometimes this card can also indicate a personality that's unbalanced, obsessive, and/or prone to addictive behaviour. There's another card that indicates violent tendencies and, in some instances, a confused mind or mental illness.
The Tarot is clear: you're not safe with this man. Get out. Don't overthink or worry about imaginary catastrophes – deal with the disaster you're already facing. Leave first, then figure out your next steps.
Go to your family and tell them everything. There's a good chance they'll accept you and help your children. You received the Ten of Cups for this, which is the card of happy families – one of the best cards to get. You may be estranged, and there's unresolved tension, but deep down your family still loves you and wants to reconcile.
Your final outcome indicates the end of heartbreak and sorrow. There's relief for you at the end of the tunnel. Now get out of this trap and do what's needed for yourself and your children.
I wish you safe passage. May you find freedom.
K xoxo
I'm having a hard time working with my new company. I feel so underappreciated. They don't see any potential in me. My confidence has crashed. I want to quit my job, but with my visa issue, I'm trying to survive. I've been trying to get a new job since the beginning of the month. My birthday just passed and my only wish is to get what I deserve. But most jobs are rejecting me. I'm trying my best and manifesting it, but am I going to get what I wished for?
My dear SH,
Hang in there. The Tarot indicates that the unfavourable outcomes of your job search are only temporary. You'll outlast this dry spell and ultimately find a suitable job. Meanwhile, you're encouraged to be mindful of your self-worth. Take your power back and consciously choose not to let your current organisation dictate how you feel about yourself. Draw healthy boundaries. Don't be swayed by others' opinions.
You have really strong cards indicating that a new beginning is coming for you – you'll be relieved and happy to move forward. This nightmare will end (quite literally – the Tarot indicates your sleep has been disrupted by the stress of your situation). Interestingly, you're encouraged to consider the following: positions overseas, positions in companies with strong overseas ties, and new industries. Break out of the mould, shift your perspectives of what you can or can't achieve, and go for it.
Take good care of your health. Your cards indicate that good job opportunities are coming for you in about two to three months. You need to be in top condition to grab those opportunities.
To new beginnings, my darling! You're going to be okay.
K xoxo
---
Ask the Oracle: February edition
Hi Kelly, I really hope you can help me. I've been single since Jan 2020 with absolutely no luck in meeting anyone. My friends encourage me to try dating apps and, although I prefer meeting people the old-fashioned way, I gave it a shot. However, the experience was bleak. I didn't manage to meet a single soul! I'd like to know how my love life is looking for 2023. Am I ever going to meet my person or should I start adopting cats? Thanks!
Hello, my dear H!
It can get frustrating when you've tried all ways and means to find the happiness you desire and deserve, but the endpoint still eludes you – I feel ya! Interestingly, the Tarot agrees with you regarding strategic approaches to Finding Bae: none of your cards indicates success with the online approach. Go ahead and delete your dating apps.
Your cards strongly encourage you to stick with what you prefer: meeting people the old-fashioned way, face to face, while carrying out an activity you both enjoy. This particular card also advises you to tap on your networks – it appears that someone you used to know, either personally or professionally, could become a person of interest. Alternatively, they might introduce you to someone you can really vibe with.
Your cards indicate a good chance of being in a long-term, committed relationship in the future. You've got a marriage card, so never say never! However, is this likely to happen in 2023? The cards say it's a no unless you get out of your comfort zone and socialise. Timing in the Tarot (and in all forms of divination, really) is flexible, and you can expedite the process of finding a life partner through sheer strength of will and consistent effort.
The Tarot asks you to keep an eye out for a potential partner who's bright, chatty, fun, and possibly a little competitive or blunt. Someone could enter your life who's a deep thinker and a fast mover – a person who will get your heart pounding (and possibly keep you on your toes!). This person could play a significant role in how your love life turns out.
Be careful what you wish for – the Tarot has taken note of your question and also recommends adopting a cat, but only if all else fails. I wish you all the best in love!
K xoxo
I'm having a really tough time with my husband. He can't be bothered to work or find work – something that he promised before we got married. I feel like we're on a diverging path in terms of what we want and our worldview. His behaviour at home and how he manages our relationship are giving rise to quarrels. I just want to cut everything off (but I can't because of my child). What should I do?
My darling P,
Your cards want you to understand this: your husband isn't going to change. He sees no need to, and he has no intention of stepping up to his role as husband and father. This is someone who's egoistic, and who feels the need to be right all the time. He will not back down, apologise, or compromise. As time goes on, his selfishness will evolve into cruelty. He will actively make life miserable for others if it fulfils his own agenda. He will be mentally or psychologically abusive, harsh and quarrelsome – if he isn't already.
Since your marriage is not working out the way you hoped, the Tarot asks that you focus on your career. It could be time to look for a new position or ask for a raise or promotion. You've got a strong career card that heralds an exciting new beginning (it could potentially bring you financial abundance). An opportunity could come to you this year: grab it, and don't tell your husband. Start squirrelling away money and build the buffer funds you'll need should things go south rapidly at home.
Your cards, in the final outcome, speak of an ending and a beginning. Both cards depict solitary figures – not a happy family – which indicates that your husband is unwilling and unable to play a role in the future you desire. Only you can decide what sort of happy new life you want to create for yourself since your husband won't do his part to co-create one with you.
There's still hope for a future once you know what needs to be released from your life. May you have the strength to achieve the goals you truly desire.
K xoxo
How will the new coaching business that I've just set up and launched perform this year?
My dear T,
First of all, congratulations on your new coaching business! What an exciting venture you've begun – this will be a memorable experience for you.
Your cards encourage you to embrace the learning curve that will come right at you this year. Roll with the punches, release old assumptions and self-limiting beliefs, and get ready to adapt to rapid, transformative changes. Reach out for assistance when it's needed, and you'll find support even from unlikely quarters.
Your business is likely to be shaped by feminine energies. Either your coaching modalities or your significant stakeholders will be influenced by feminine forces. For instance, you might notice that your coaching business tends to attract clients who resonate with feminine energies. Bear in mind that this can often literally refer to women, but sometimes can also indicate men who are attuned to their feminine side. You could also be receiving favourable treatment from feminine sources who come forward as mentors, cheerleaders or collaborators.
The first year is often a roller-coaster ride. You'll benefit from the perspective that you are learning and growing with every experience. I see success ultimately coming for you so long as you stay resilient, consistent and diligent in your efforts.
All the best, and hang in there!
K xoxo
---
Ask the Oracle: January edition
Hi Kelly, I'd like to enquire about love. I recently met a guy and, to my surprise, he's like my kindred spirit although we're different in age. I feel comfortable and at home with him. Could he be the one? If not, what should I do? Thank you!
Dear J,
I'm happy to know you've met someone who feels like home to you – it's a source of comfort and affinity. It's not easy to meet someone on the same wavelength, so this is a precious find.
Your cards are encouraging, but they also advise you to err on the side of caution. You have multiple cards reminding you not to rush things. This is a great time to maintain and strengthen your friendship with this new person in your life. Take your time to observe how this gentleman settles in as a part of your life (the Tarot asks you to give it up to a year if you can). There's nothing like the passage of time to reveal the truth of any situation.
Is this guy The One? Oh, my darling. The truth is this: in this universe, there are multiple people who have the potential to be The One for you. What matters is how you choose. So, might this person be one of them? Interestingly, one of the cards indicates the possibility of a soulmate connection – however, due to the weak position of the card, I don't feel that the connection is all that strong.
This, my dear, is great news. Soulmate or not, it means your destiny lies in your hands. Go ahead and explore your possibilities with this person, and know that you're free to do (or not do) whatever you wish to create your best life!
Meanwhile, the cards also encourage you to socialise. Get out there. Meet eligible people and explore your possibilities with every one of them. This empowers you to make good choices for yourself, knowing you have options. A mindset of abundance gives you the confidence to do what's right for yourself.
Happy 2023, and may love find you!
K xoxo
Dear Kelly, I've been a reader for years and it took a lot of courage to submit this. My mind and soul feel like a tangled mess. I've taken steps to set boundaries and protect my sanity. I'm trying to love myself more but I don't know if I am.
I've cut down on contact with my biological family. I spent so much love, time and effort on them, yet I was gaslighted and villainised. My own parent even told me no one likes me. Reducing interaction gave me more peace but I hope to move out to a safe space I can call home, although part of me feels guilt and fear to make that next step.
It also took me years to realise that someone who told me I was like her 'daughter' – who I saw as my 'mother' figure – saw me as her trauma dumping platform and financial backup more than anything familial. 
I love and appreciate my friends and I have a decent job with progressive, open-minded people around me. However, I feel an immense sense of grief and loneliness – sometimes I wonder why I exist. Any advice on how I can navigate this and love myself better? Thank you.
Hello my dear M,
Thank you for your courage in coming forward to share what's on your heart. That indication of inner strength alone is a good sign that you can, and will, heal from what ails you.
Your cards reveal a troubled past, that is true. However, your cards for the present and future indicate that these troubles will stay in the past so long as you make the right decisions. A lot of your current and future happiness relies on what you choose to do now. There's definitely a card that speaks of moving out, and another that points towards focusing on your career.
You've been sitting on a Pandora's box of suppressed emotions, memories and traumas. The Tarot gently urges you to consider releasing these trapped energies as a means of moving forward with your own life. The cards strongly recommend therapy. The sooner you start, the better.
I wish you all the best in your healing this new year.
K xoxo
I'm in a no-contact situation with my long-distance boyfriend of three years. No arguments occurred but he suddenly didn't respond to my messages and calls. What's causing the lack of communication on his part? Are there possibilities of reconciliation between us?
Dear LS,
Long-distance relationships can be challenging to navigate even in the best of times, and I'm sorry to hear about this sudden silence.
The cards indicate that someone has appeared (or possibly reappeared) in your boyfriend's life, and her presence is causing him to take a step back from his relationship with you. He doesn't want to make this situation unnecessarily complicated, and he's decided to take time out to evaluate things.
The cards indicate he'll eventually make a decision, but again – you're not privy to it. This person you're in a relationship with isn't making you a part of his decision-making processes, and this makes me question how he really views you and the relationship you have.
The cards indicate there's a possibility of him reconnecting with you, but the timeline is frankly bizarre – it's anywhere from one month to one year. When the cards are this vague, bear in mind they're only reflecting his own lack of motivation to keep you updated about his life. I frankly wouldn't bother with this timeline. This person is basically thinking, "Well, maybe I'll let you know my decision when I'm feeling ready, but I don't know when I'll be ready."
Who has the time for that? If this person isn't keeping you informed about his life, you're not obliged to wait on him. Go about your own life and be happy.
May the new year bring you beautiful new beginnings.
K xoxo
Want to ask the Oracle for advice? Fill out this simple form for a chance to be featured next month!