The main dining area at Yan Toh Heen offers a beautiful harbour view and a stunning new design
Recipient of 2-Michelin stars, Yan Toh Heen offers some of the finest Cantonese cuisine and now has the interior to match
In Hong Kong, there are endless options for yum cha and Cantonese cuisine, including Sha Tin 18 and Above & Beyond. Recently, the new-look Yan Toh Heen has reopened at InterContinental Hong Kong, and we are loving the elegant jade theme. Find out more about the facelift below.
Welcome to the new-look Yan Toh Heen at InterContinental Hong Kong
Designed by Henry Leung of CAP-ATELIER, the new Yan Toh Heen preserves the restaurant's rich heritage and signature jade theme that reminds its guests of a Chinese home.
Inspired by a jade jewellery box which opens to reveal layers of treasured collectibles, visitors enter Yan Toh Heen through a beautiful jade gate, which features two jade resin screens with inlaid mother-of-pearl and layers of hand-crafted abstract etchings of the dramatic landscape of Hong Kong's Victoria Harbour and the surrounding islands, as well as a ceramic sculpture at the end of the passageway.
What Cantonese cuisine will you find at the restaurant now?
Aiming to take its guests on a culinary exploration, Yan Toh Heen incorporates the finest seasonal ingredients in its dishes. Designed by Chef Lau Yiu Fai, the menu features an array of authentic yet innovative Cantonese dishes, including lobster trio, wok-fried lobster and black truffle with crispy taro net, wok-fried kagoshima pork with eggplant and garlic.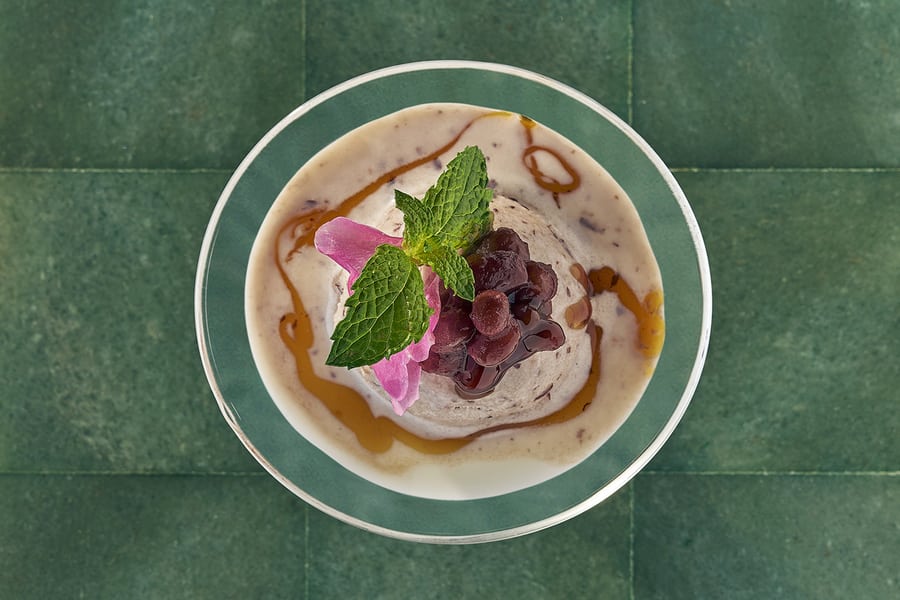 For desserts, the chilled milk pudding with tokachi red bean ice cream and kagoshima syrup is also one of the highlights. If you're interested in knowing more about the art of Chinese Tea, Tea Sommelier Kelvin Ng has perfected the pairing of Chinese Tea with the Cantonese cuisine. By sharing recommendations from his Connoisseur Tea Menu, which includes Tieguanyin Supreme and 30 Year Aged Pu'Er.
Yan Toh Heen, Lower Level, InterContinental Hong Kong, 18 Salisbury Road, Kowloon, Hong Kong, 尖沙咀梳士巴利道18號香港洲際酒店地下
Looking to discover more cool dining options in Hong Kong? Read our guide to the best halal restaurants in the city, enjoy a Spanish brunch at Olé or sample delicious seafood at Anchor's.