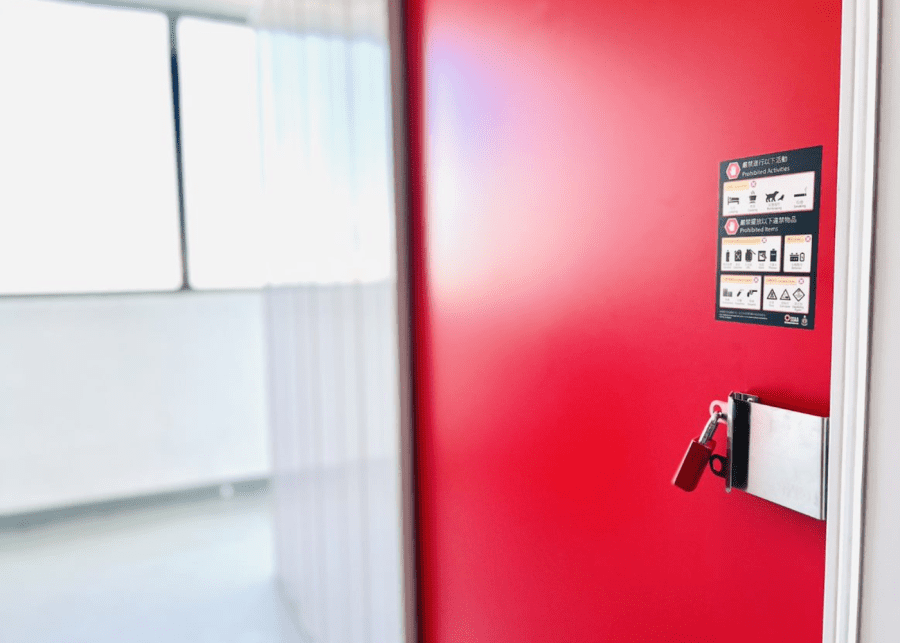 The Store House won the "Most Outstanding One-Stop Storage Service of The Year" award at the HKCT Business Awards 2023
Whether you have to stow personal belongings or hold business items, The Store House will take care of all your storage needs.
Too many things, too little space? Decluttering your apartment is now easier than ever, thanks to The Store House's award-winning one-stop self-storage solutions. With four locations across Hong Kong, you can easily move in your possessions and be assured that your items are secure. Additionally, their mini storage units meet the top fire and safety standards, and the team provides efficient multi-lingual customer service. Whether for homeowners or businesses, The Store House offers reliable storage that frees up space, so you can focus on what matters most!
Self-storage made simple with The Store House
Choose a proud member of Self Storage Association Asia
When choosing a self-storage provider in Hong Kong, make sure to look for members of the Self Storage Association Asia (SSAA). According to Helen Ng, CEO of General Storage Company (The Store House Hong Kong, Lock+Store Singapore and Malaysia), and Chair of SSAA, the Association "sets benchmark guidelines for member operators, ensuring higher-quality facilities, safer policies, and top-notch customer service."
The Store House's Aberdeen branch has even earned a Gold Certification under SSAA's S.A.F.E. Self-Storage Standards programme. With this certification, you can feel confident leaving your belongings there, knowing they're stowed securely in facilities that are maintained to the highest official fire and public safety standards.
Clean, well-lit, and secure self-storage facilities
With over 20 years of experience in providing self-storage services to expatriates, The Store House understands your needs and concerns. You can find English-speaking staff ready to guide you through long- or short-term storage. The company has four convenient locations in the Western District, Aberdeen, Ap Lei Chau, and Tuen Mun – ideal for both business or personal use. All lockers and units are air-conditioned and monitored 24/7 via CCTV. Plus, you get secure keycard access around the clock, on top of free parking and free use of trolleys and ladders. From mini storage units of six square feet, to larger spaces of 300 square feet, The Store House has you covered.
A socially conscious storage provider
In addition to meeting self-storage needs, The Store House values corporate social responsibility and gives back to the community. Recognised by the Hong Kong Council of Social Service's "Caring Company Scheme", the company actively supports environmental and social initiatives, such as partnering with The Salvation Army to serve as toy collection points for "My Christmas Wishlist". You can feel good knowing this leading mini storage provider gives as much as it gets!
Ready to declutter? Get a quote today!
The Store House has multiple locations across Hong Kong.
This post is in partnership with The Store House.