Your fresh new start is just about to get fresher with a chance to win these luxe prizes from different brands we've partnered with for the New Year, New You Giveaway
At Honeycombers, we like looking at the brighter side of things. We're keen on starting fresh and anew this year. Here to seize 2021? Hell yah! We've partnered with a variety of brands to bring 15 lucky readers a whole lot of amazing prizes in our New Year, New You Giveaway. Enter below to win prizes ranging from self-care to athleisure, and all things fine and sparkling wine.
New Year New You Giveaway (2021)
Update: This competition is now closed. Thank you for joining!
Check out the full terms & conditions below 🙂
Take grocery shopping to an international level with South Stream Market
Since 1992, South Stream Market has been importing the good stuff to Hong Kong. They offer a wide variety of fresh products, including meat, seafood, veggies & fruit, bakery treats, drinks & beverages, deli & ready to eat, home products, personal care, and much, much more. They also have a wide variety of products fulfilling for any lifestyle: organic, gluten free, halal, paleo, and baby products.
One lucky winner will score themselves $5000 worth of handpicked groceries, ranging from salmon fillets to artisan cheese to fresh vegetables, liquour, and more! Be sure to leave some space in your fridge 😀
Find out more about South Stream Market
Time for some wine and dine with Wine Brothers
We know many people are pulling back on the booze intake at the moment, and we're right there with you. If you are going to enjoy a tipple, make it the good stuff, and when it comes to the REAL good stuff, Wine Brothers are top of the game. 5 of you lucky winners are going to be swept off your feet with the ranges of booze you can choose from with your $1000 voucher. They source great tasting wines directly from small-batch Aussie vineyards. It's delicious wine, made with enthusiasm and you get to pick your faves from the comfort of your couch and they will be delivered to your doorstep.
Honestly, with bars shut from the social-distancing measures, you may be missing your favourite Old Fashioned or Martini, but Wine Brothers has got you, PLUS it will all be supplied alongside a cute tote bag. We are (tote)ally digging this! Just remember you need ID to claim your prize…
Find out more about Wine Brothers
2 lucky winners will get a Sweaty Betty sports apparel gift bag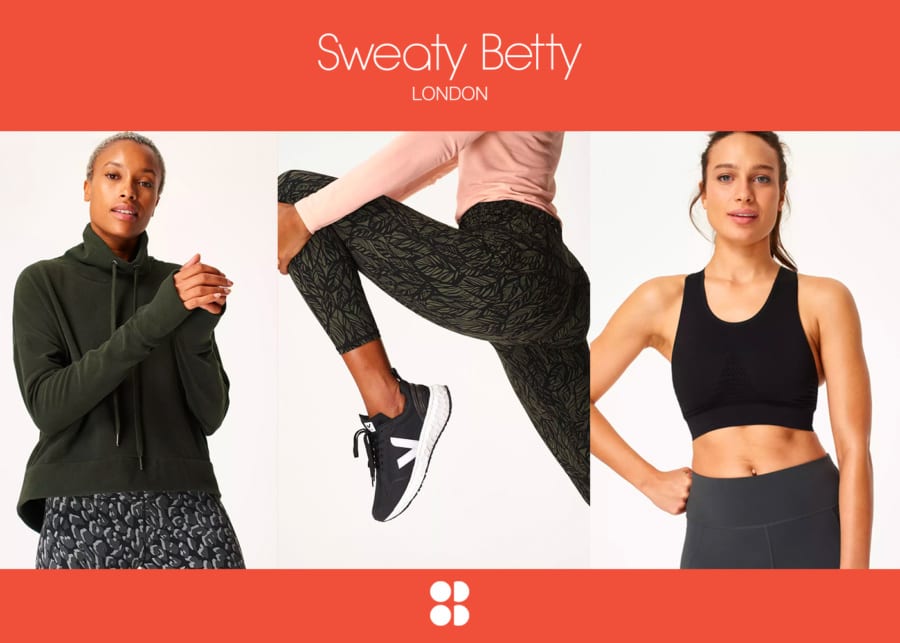 Ready to get your sweat on? 2 lucky readers will transform their workout wardrobe thanks to a luxe fashion and function injection from Sweaty Betty. Founded in 1998, the London-based retailer designs activewear by women for women. Sweaty Betty's mission is to empower women through fitness and beyond. Now may just be the perfect time to get your workout routine back on track 😉
Each winner will receive a thoughtful selection of well-curated activewear; a pair of Power 7/8 Gym Leggings, a Stamina Sports Bra, and a Harmonise Luxe Fleece Sweatshirt made using recycled cotton (yes to sustainability!). These set of apparels have a total value of about $2500 each, so you've got to be in to win.
Discover more about Sweaty Betty
Your body is a temple, treat it right with Digital Pop Up Asia's brands
Digital Pop Up Asia is (in its own words), a shopper's paradise. Products range from food and drinks, to fashion and jewellery, to natural body-care products. Digital Pop Up Asia comprises of a variety of LOCAL brands offering all things good, created by BOSS WOMEN! Nuthin' like supporting the tough working ladies of Hong Kong.
The giveaway prize is an assortment of the brands featured in Digital Pop Up Asia, and these hand-picked prizes are just blissful. The total value of the prizes is $7800 (whaaaat!) and here's the complete list:
flower based tea from Blue Brew Tea
artisanal vegan cheese box from La Taula
hydrate and refine serum from GLOHS
infinity l'unique rose from Belle and Bloom
luxurious facials from My Perfect Body
essential oils from RE.VITYL
mini skincare set from Zeroyet100
miracle face oil from Aromonix
healthy coffee from Fitness Coffee
Amazonite Silver Midi Ring from Anthea Cooper
Emotional Intelligence Development Cards from Compassion Culture
Hands up if you're making room in your apartment already?!
Find out more about Digital Pop Up Asia
Enjoy a Middle Eastern feast at Acme
Calling all food freaks. Acme is the newest addition to the Baked Restaurant Group family under Founder and Executive Group Chef – Zahir Mohamed. Chef Alfonso Portillo aims to deliver a casual fine-dining experience that blends contemporary plating with traditional dining fare. And in all honesty, who can ever say no to handsomely made hummus and babaganoush?!
The winner will be able to bring along a plus one for either breakfast or lunch at Acme (valued at $500). Prior booking needs to be made at least 48 hours in advance. Acme recently got their liquour license – as of now, corkage is available but the wine list is still in the works.
Find out more about Acme
Revitalise your skin with Margy's Monte Carlo
Science, and nature, and beauty – oh, my. This brand's founder, Margie Lombard's vision is to deliver a powerful results-oriented skincare range using signature level concentrations and natural anti-ageing ingredients to deliver formulas that rapidly transform the skin. These exceptionally powerful formulas fuse science and beauty using BioMimetic technology, giving a visible transformation which is what customers seek.
One lucky winner will be receiving goodies worth about $6800 including an Extremely Nutritive Cream and hero cult masks which consist of four signature anti-ageing collagen masks, to be used twice or three times a week. If it's good enough for Monte Carlo, we reckon it's good enough for us.
Find out more about Margy's Monte Carlo
Breathe in, breathe out with the UpNow wellness app
UpNow is Asia's first-ever self-hypnosis app and it has reinvented how people overcome mental health hurdles. Seeking help from professionals isn't the easiest or the most affordable, but that's what founder Christine Deschemin aims to change. The app guides you on how you can use hypnotherapy to relieve stress and anxiety whilst improving your mental and physical health. The techniques mainly use hypnosis to bring you to a heightened awareness so that you can train your brain to handle situations of adversity.
Three lucky readers will win a yearly subscription to the UpNow app, valued at $1000 each.
Discover more about UpNow
Get an ultra boost with Reviv infusions
Shots, shots, shots, shots! Reviv's mission is to inspire the world to live a life beyond limits by revolutionising the wellness industry. Following the success of their first clinic in Miami Beach, they have expanded worldwide since.
This giveaway prize is valued at $5000 and it includes a vitamin B12 booster shot and a vitamin C booster shot, both vitamins are vital to a healthier physique. And if that doesn't do the trick enough, they also offer a royal flush deluxe IV therapy which rehydrates, boosts energy, decreases inflammation, cleanses vital organs and detoxifies. Das right, we're (literally) removing all things toxic in 2021!
Discover more about Reviv
The ins and outs of the giveaway: Competition entry closes 9 February 2021, and the winners will be notified by email. Winners need to be in Hong Kong to claim their prizes. By entering, you will be joining the Honeycombers mailing list and will receive updates about what's happening in Hong Kong and the scoop on our great giveaways and events. Entrants will also be subscribed to the vendors mailing lists. All T&Cs will be at the discretion of the vendors.