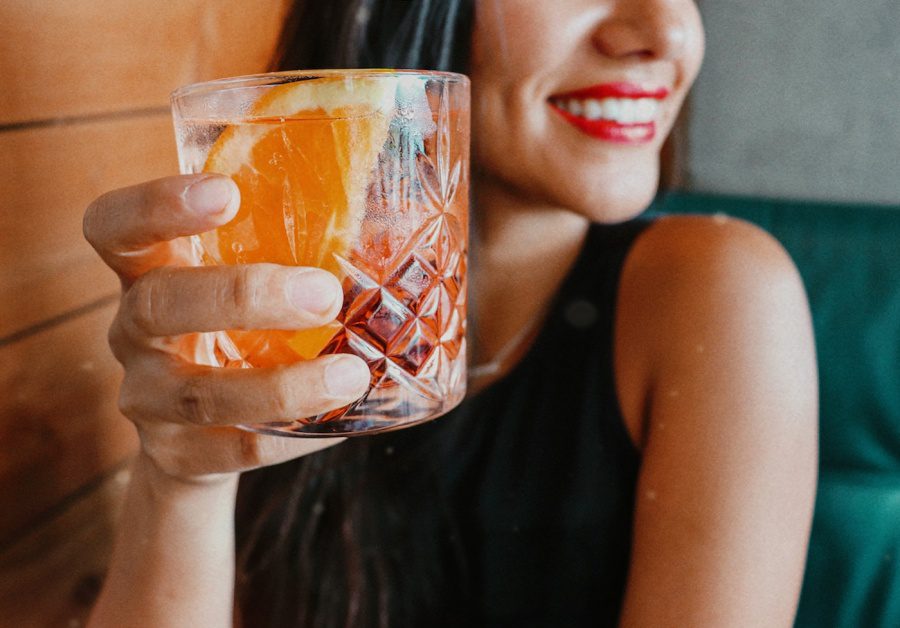 Cheers to Negroni Week! (Photography: @desertroseco via Unsplash)
Support global charities through Negroni Week 2021, a week that sees bars throughout the world create new twists on the classic cocktail - all for a good cause
Raise your glass, it's Negroni Week! Bars across the globe serve the classic Negroni cocktail and Negroni variations for a great cause – a portion of its sales will be donated to a charity of their choice. Made from equal parts gin, vermouth and Campari, rumour has it that it was first concocted in Florence, Italy in 1919. Count Camillo Negroni apparently needed an extra hit in his Americano cocktail, so the bartender substituted soda water for gin and added the obligatory orange peel and the rest is history. Find out more about participating Hong Kong bars in Negroni Week 2021 below.
Negroni Week 2021
1. Duddell's
Start Negroni Week off right with Duddell's opening party, the Italian Affair Night. The event will feature star bartenders from renowned restos and bars around the city including 208 Duecento Otto, DarkSide, Mizunara: The Library, and more – each one showcasing their twists on the Italian drink. A portion of the proceeds will be donated to a local charity, Teens Key, to support young women and girls.
Duddell's, 3/F, Shanghai Tang Mansion, 1 Duddell Street, Central, Hong Kong, p. 2525 9191
2. The Dispensary
With an East-meets-West concept, The Dispensary presents a fragrant twist on the Negroni cocktail using London dry gin infused with oolong tea. The flavour of the tea leaves add a subtle sweetness to the classic Italian cocktail, which will be on the menu from 13 to 30 September with proceeds to be donated to The Society for the Relief of Disabled Children.
The Dispensary, Block 01, Tai Kwun, 10 Hollywood Road, Central, Hong Kong, p. 2848 3000
3. The Daily Tot
Negroni Week is turning to Negroni Month at The Daily Tot to promote two of their Negroni-inspired cocktails! Get a taste of their Peated Mezcal Negroni and Banana Rum Negroni, the latter of which is made with Campari, Rum, clarified banana, sweet vermouth and caramelised banana. With every Negroni purchased, $10 will go towards Women for Women International to support protection to displaced women of Afghanistan. Additionally, The Daily Tot will feature a guest shift with the star bartenders from Zzura and Tell Camellia on 29 September, with an exclusive Negroni cocktail menu.
The Daily Tot, Shop E, LG/F, Felicity Building, 58 Hollywood Road, Central, Hong Kong, p. 2366 6836
4. Te Quiero Mucho
A tequila-based Negroni may sound like double trouble, but it's for a good cause! The Mexican restaurant pays homage to its roots while honouring the essence of the classic cocktail. Plus, a frozen avocado pit will be used to ensure the drink doesn't become diluted! Even better, 10% of all Negroni proceeds will go towards The Sovereign Art Foundation, a non-profit organisation aiding disadvantaged children.
Te Quiero Mucho, The Sheung Wan, 286 Queen's Road Central, Hong Kong, p. 3423 3290
5. Veda
This vegetarian resto is bringing some of its most popular ingredients to their version of the Negroni – fresh rhubarb and mustard seeds add a savoury and spicy flavour to the cocktail. The drink is even garnished with a slice of fresh rhubarb!
Veda, 2 Arbuthnot Road, Central, Hong Kong, p. 3755 3067
6. Hjem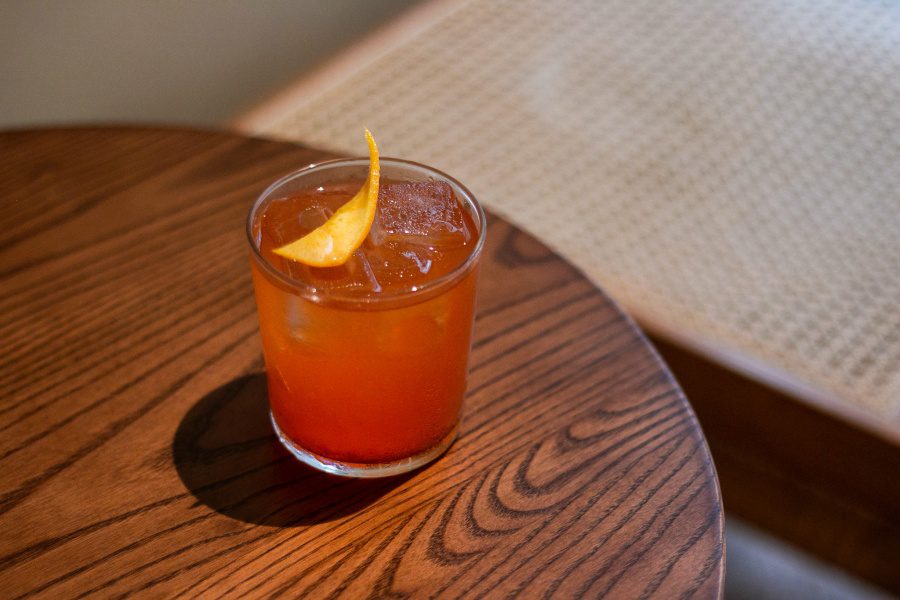 Just in time with their newly approved liquor license, Hjem is showing off their signature Cloudberry Negroni – with a Nordic twist of course! Hjem will donate US$1 of every Cloudberry Negroni sold during the week to MuttVille, a San Francisco-based organization that advocates for the welfare and rescue of senior dogs.
Hjem, 161 Hollywood Road, Central, Hong Kong, p. 2362 9193
7. Club Rangoon
Head to Club Rangoon during Negroni Week to try their unique concoction, Laphet Negroni. Laphet is a fermented tea leaf originally found in Myanmar. The fusion cocktail is garnished with refreshing grapefruit – yum! Club Rangoon will donate US$1 of every Laphet Negroni sold to Miriam's Kitchen, whose mission is to end veteran and chronic homelessness in Washington D.C.
Note that Club Rangoon is closed on Mondays, including the first day of Negroni Week 2021 – a bummer but the fun doesn't stop from Tuesdays to Sundays!
Club Rangoon, Ground Floor, 33 Aberdeen Street, Central, Hong Kong, p. 2503 3077