Toby Meek tests out a Meekboyz scooter
From New Zealand to Thailand to Canada and Hong Kong, Rory and Toby Meek (AKA the Meekboyz) can't get enough BMX and scooter action, and we had to go and see them ride
Hong Kong is full of popular restaurants, unique markets to pick up souvenirs and a range of art and culture spots, but you probably don't associate the city with extreme sports. Rory and Toby Meek are aiming to change that though, with their countless international and national BMX and downhill titles, as well as their very own brand of Meekboyz scooters and bikes. We went to visit them at their bike park in Hong Kong's Gold Coast to check out their sweet moves.
Riding with the Meekboyz
At 11 and 13 years of age, Rory and Toby Meek have been cutting up the BMX and downhill racing circuits since they were young, and there is no sign of stopping them anytime soon. When these two are not busy studying at German Swiss International School, they can be found travelling the world competing at events from New Zealand to Canada, and usually placing in the top ranks.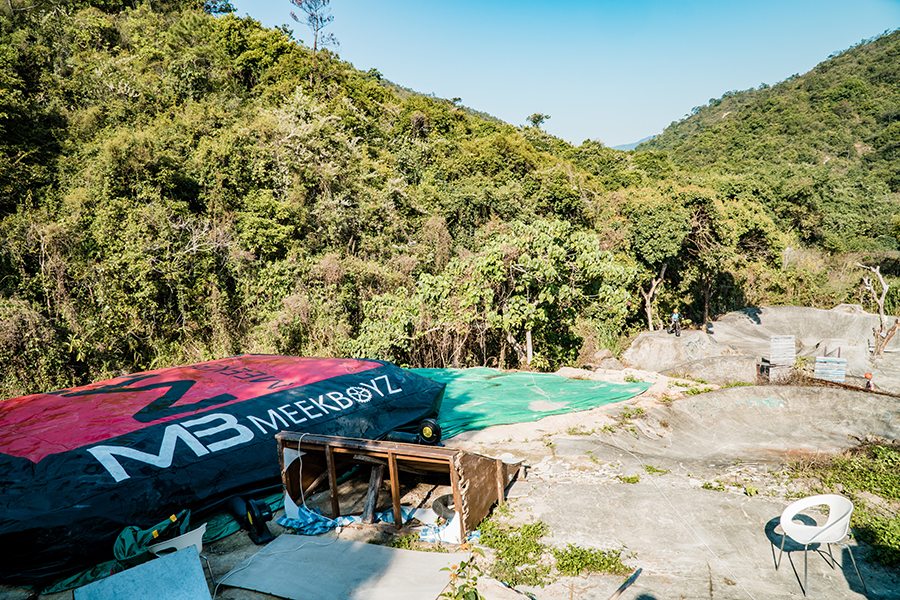 At their home in the Gold Coast of Hong Kong, their dad Steve – along with a group of his friends – has created their very own bike park, so they can perfect the moves that they need to keep performing at world standards.
Rory and Toby Meek get some of the biggest air in Hong Kong on their bikes and scooters. Read the full story here: http://bit.ly/2IF5R9JMeekboyz Meekboyz Bikes

Posted by Honeycombers Hong Kong on Tuesday, March 20, 2018
The boys are equally at home on bikes as they are on scooters, and they've tried, tested and developed their own brand of scooters and bikes: Meekboyz. Steve realised that there was a demand for high quality performance equipment, and the Meekboyz range was a natural evolution from all of the boys' successes.
Both boys agree that their favourite thing to do right now is dh-ing (downhill riding), where you get to let gravity take you downhill at super-fast speeds, but we think that whatever extreme area that the Meekboyz pursue in the future, they're sure to be on top of the world.
Follow the Meekboyz on Instagram to see where they're at in the world