Kevin Hennessy, Co-founder of Island Life
Recognising the damage household waste can do to the environment, Kevin Hennessy founded Island Life to offer sustainable alternatives to everyday household goods, in hopes of reducing plastic usage in Hong Kong.
We love entrepreneurs and small business owners at Honeycombers, which is why we've created Launchpad, a comprehensive digital networking platform (with IRL benefits, too) that encourages connection, business support and community. It is a privilege and pleasure to learn from so many talented and inspiring folks, so we've decided to share the love by interviewing some of the lovely Launchpad members. Looking for inspiration? Check out how Kevin Hennessy, Co-founder of Island Life, gets it done!
How I get it done: Kevin Hennessy
What is your backstory and why did you decide to launch your business?
Growing up in the countryside in Ireland, I've always been conscious of the damage household waste can have on the environment. So, I've been trying to keep my household waste to a minimum by buying groceries from wet markets, using water filters, buying dry goods from bulk stores… As an expat here, I have the privilege of being able to afford to purchase my household and body care goods from refill stores, something many people in Hong Kong cannot do.
So when I had Sunny (my then co-worker and now co-founder) over one night, and we were discussing the merits and difficulties of refill stores and the impact they have on the environment, it became apparent that there was a large gap. Given the hassle involved in bringing old bottles to stores, as well as the price point of the products, people were unlikely to do it, therefore reducing the overall impact.
While our backgrounds were in finance, we were invested in making a difference. We soon started researching ways people could reduce their waste and carbon footprint in household products. And that's pretty much the beginning of Island Life.
What is your proudest achievement?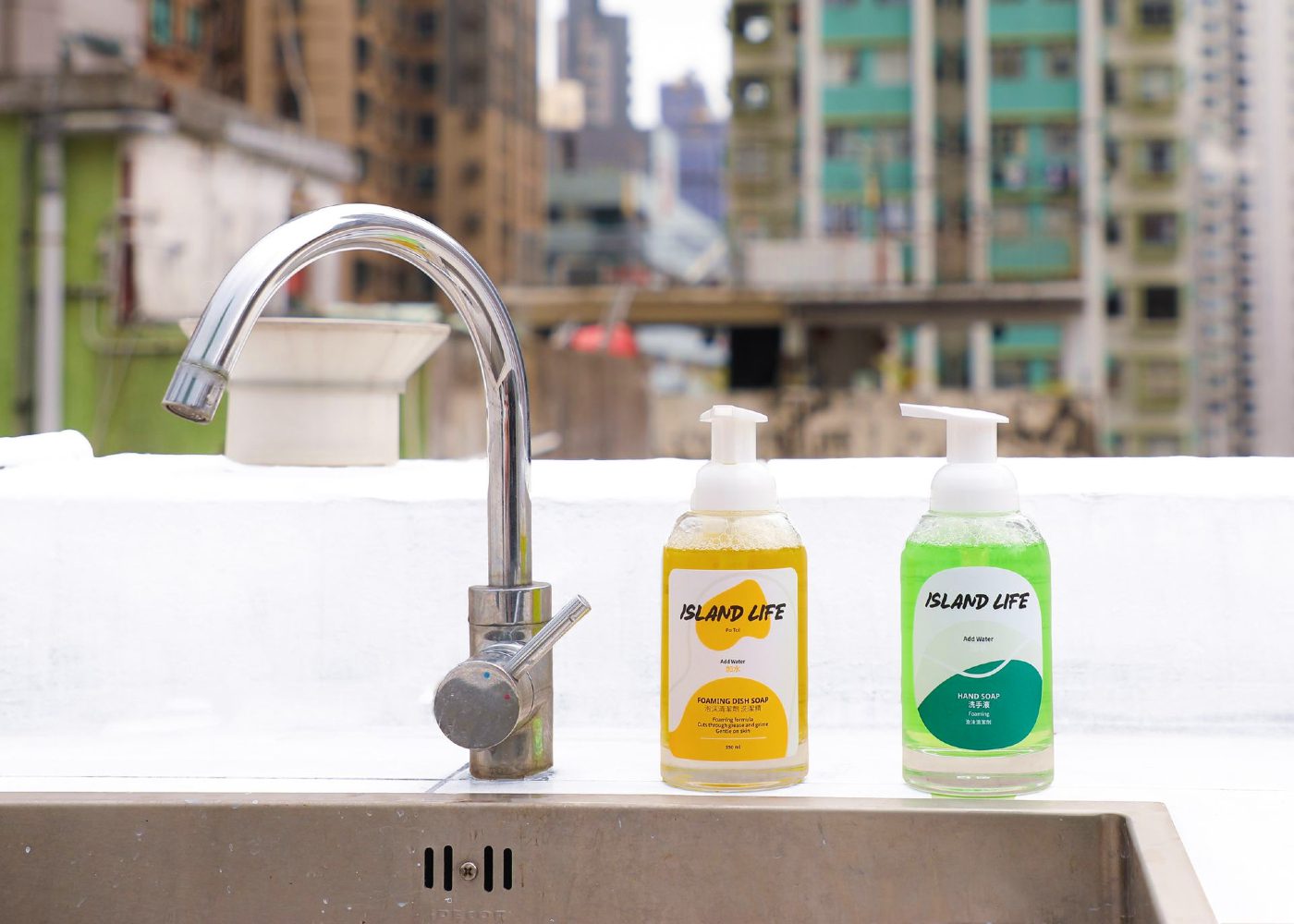 We're pretty proud of launching Island Life just six months after initially chatting about it. Neither of us have had experience outside of financial markets, so being able to actually launch a company with workable products isn't so bad, I think!

How do you deal with self-doubt and criticism?
Since we're new to this industry, we're inevitably open to a lot of self-doubt and criticism. We are not naïve to think that we can just walk in here and think we know everything. Best thing to do is listen to the people who have been in the sustainable industry and cleaning product industry far longer than us and take something from each experience. We know our product is not perfect, for example our packaging is not 100% biodegradable. That makes us a target for the cynics, but it's just another problem we need to find a solution to, and this is a motivation for us.
How I get it done with Kevin Hennessy: Rapid fire
Your typical morning: Sunny and I still have our day jobs as brokers covering Asia and European markets. So, before work begins, I'll check our deliveries for the day. Next, I'll follow up on our to-dos – emails with suppliers, packaging, check in with our marketing exec etc. Sunny and I will then have a 15-minute brief on what needs to be done for the day. We both have projects and assignments we take ownership of, and we work on completing them at lunch and after work.
Hardest part of the job: Hardest part, for sure, is finding enough hours in the day. It can be difficult to manage two jobs sometimes, but we're used to it now and have a system that works.
On keeping stress levels low: I find exercise the best cure for my stress, which is why I try to get some form of exercise in during the day. A run in the morning, or gym or muay thai at lunch. I also play football and hike on the weekends.
On winding down in the evening: Anything social-related – playing football, watching football, usual dinners, nights out… I like having card and board game nights couple of times a month, too.
On staying motivated and energised: Being a relatively new company, Island Life has made little impact yet. Getting our brand off the ground is all the motivation we need!
On the advice you'd give your younger self: Nothing is ever as bad at seems at the time. Just got to take what you can from each experience and move on.