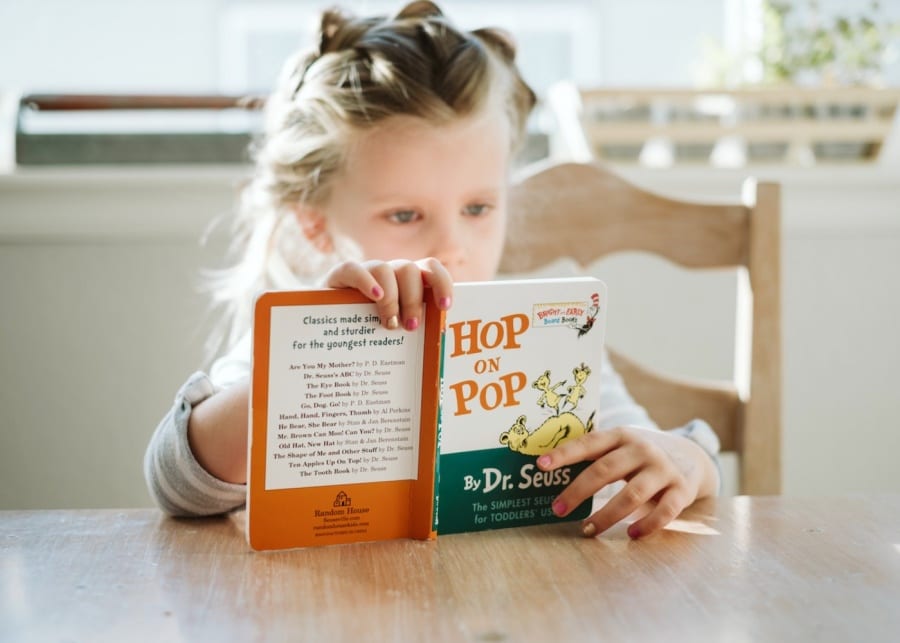 Give your kids the language skills to rival Shakespeare at the best English tuition centres in Hong Kong.
It seems trite to say that languages are important in life but at the risk of sounding basic, they are. The languages your kids speak will determine so many things, from whether they can natter like a Hong Kong native in Cantonese, choosing the right school, and even being able to read books and watch movies in their original languages. English is spoken by some 1.35 billion people—360 million are native speakers—it's the world's third most popular language. So, if you want to give your kids a leg-up with their English skills, these are the five best English tuition centres in Hong Kong.
1. The British Council
The British Council is designed to export all things British to the rest of the world, so of course, it offers some of the best English language tuition programmes around. All students start with a free level test and phonics assessment so they can be sorted into the proper classes—yes, just like Hogwarts, but without the Sorting Hat.
Kindergarteners will develop confidence in English through interactive classes; young learners follow the Early Years curriculum; primary students will develop English skills for the 21st century—including public speaking and creative writing—while Secondary students focus on developing all their communication skills. All courses use a range of materials—including videos, magazines, and textbooks—to give students a broad international outlook.
The British Council has locations across Hong Kong.
2. British Tutors
One of Hong Kong's premier tuition centres, British Tutors' expertise leans heavily towards English language and literature, but it also covers everything from history and science to Latin and maths. Ensure one-to-one attention with private sessions, embark on socially-distanced learning with online tutoring, or enrol in summer school to focus on academic consolidation.
For globetrotting families—because we did that, once upon a time—the centre even offers Residential Tuition where a tutor will accompany your family on your travels to offer four hours of academic tuition a day.
British Tutors, 11/F Grand Millennium Plaza, 181 Queen's Road Central, Sheung Wan, Hong Kong.
3. Abbey English Centre
The high-quality programmes at Abbey English Centre are run by native English speakers, so your tots will be speaking a high level of English from the get-go. The integrated classes here cover all aspects of the English language, from the basics of reading, writing, listening, and speaking, to pronunciation, vocabulary development, and grammar.
To ensure students stay engaged, the programme is taught with fun, stimulating topics and themes and content is age-specific. Primary-aged tots use the British Jolly Phonics system for ease of learning; classes for secondary students complement school curriculums and focus on practical skills like writing essays, analysing drama, and preparing for debates.
Abbey English Centre has locations in North Point and Sheung Wan.
4. Jack & Jill Treehouse
Since opening in 2001, Jack & Jill Treehouse has offered young learners an engaging way to learn English. Each age-appropriate programme develops English through different means.
Playgroup tots (18-36 months) focus on linguistic learning through social, sensory, and cognitive skills alongside nursery rhymes, storytime, arts and craft, and interactive play.
At the Kindergarten level, students begin to hone their speaking, listening, reading, and writing skills with the Oxford Reading Tree curriculum. Primary students focus on writing and an extensive reading programme—so don't complain when they spend hours curled up with Oliver Twist, Harry Potter, and Nancy Drew. Secondary students develop their English skills alongside critical thinking by focusing on various topics such as current affairs, history, psychology; writing plays an important role at this stage, too.
Jack & Jill Treehouse has locations in Mid-Levels and Taikoo.
5. Baker & Bloom
Catering to all kids, Baker & Bloom aims to give students the English skills they need for 21st century life. Combining academic training with creative thinking, the centre teaches independence, adaptability, and a love of learning that everyone will need in the future. Baker & Bloom's inspirED Reader & Writer Primary Program teaches the fundamentals of English, while Secondary classes focus on creative and academic writing for different disciplines, public speaking, and exam prep for the big tests like IGCSE and IB.
Students can also opt to enhance their education by adding on STEM and Chinese classes so they can really take advantage of all the opportunities that are sure to come their way.
Baker & Bloom, 1/F & 6/F, China Hong Kong Tower, 8-12 Hennessy Road, Wan Chai, Hong Kong.