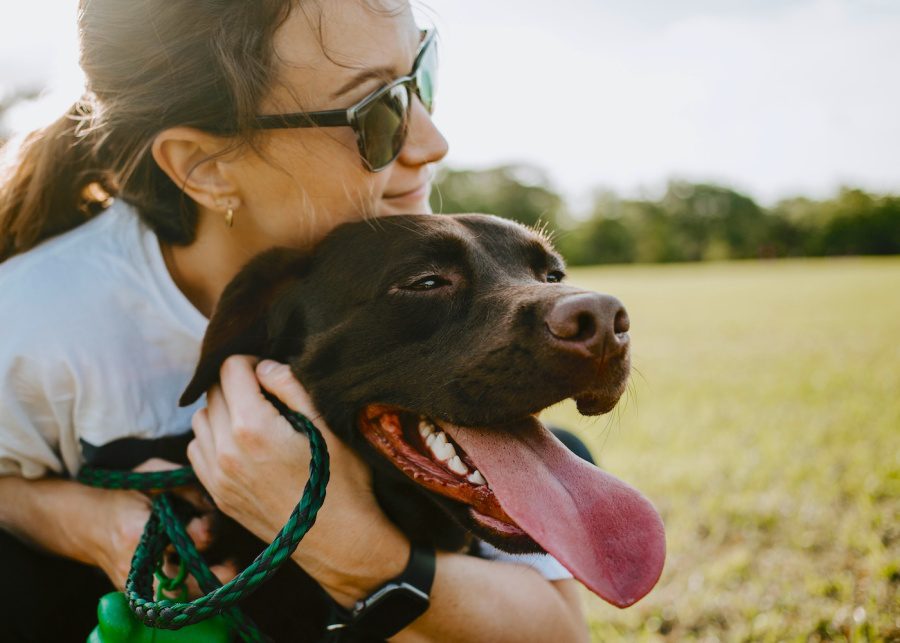 Gain a forever friend by adopting a pet! (Photography: Wade Austin Ellis via Unsplash)
Looking for a four-legged furbaby to add to your family? Adopt pets in Hong Kong from these awesome rescue organisations.
We all love having a cuddle buddy or loyal companion to boss us around the house. We also like introducing them to everyone at different dog-friendly restaurants just because they're the best! Not only are there many charities to donate in Hong Kong, such as Box of Hope and Impact HK, there are also a number of animal shelters and rescue organisations that need your help. Remember: commitment to a pet is serious business, so adopt only when you're ready. From doggos to kitties, here are all the places you can adopt pets in Hong Kong. #AdoptDontShop!
Here's where you can adopt pets in Hong Kong
1. Hong Kong Dog Rescue
There's no better place to take the puppy plunge than at Hong Kong Dog Rescue, a no-kill rescue centre that is committed to finding loving homes for abandoned pups. Prospective paw-rents have to fill out an adoption questionnaire and are thoroughly vetted by the organisation before being allowed to take these pups to a loving home. There is an adoption fee that covers microchipping and vaccinations before you take them home. Definitely the perfect spot to adopt pets in Hong Kong.
Hong Kong Dog Rescue has multiple locations in Hong Kong.
2. Kirsten's Zoo
Kirsten's Zoo is a non-profit animal rescue organisation that finds new loving homes for abandoned or abused cats and dogs. Pets are neutered or spayed, vaccinated, microchipped, given flea medication, and de-wormed. They hold adoption days frequently for cats or dogs. These are the best times to meet the animals and apply for adoption as the organisation does not have a permanent shelter or kennel. If you want to help out, but are not sure which animal you want, you can sign up to be a foster family to provide the animals with a temporary home.
Kirsten's Zoo, PraxisIFM, 20/F, 88 Gloucester Road, Wanchai, Hong Kong, p. 5595 1933
3. SPCA (Society for the Prevention of Cruelty to Animals)
SPCA is dedicated to keeping animals safe from cruelty by giving lovable animals the forever home they deserve. It's not only cats and dogs they rescue – if you're looking for a smaller critter that fits into your Hong Kong dwellings, SPCA also offers hamster adoptions. But don't expect the adoption process to be as easy as walking in and walking out with a new fur-baby, adopters must first sign up as a member and spend some time interacting with the animals before the Society will allow you to take one home. These guys will help you through the process of adopting pets in the city.
SPCA has multiple adoption centres in Hong Kong.
4. Hong Kong Paws
Looking to adopt pets in Hong Kong? Save a life by scooping up a lovable cutie from Hong Kong Paws. This rescue organisation works closely with local shelters to give the dogs the care they need. Animal-loving volunteers go above and beyond to make sure that these cats and dogs find a truly loving home. To see which pets are currently up for adoption, follow their Facebook page.
Find out more about Hong Kong Paws.
5. Catherine's Puppies
Catherine's Puppies is a smaller dog shelter based in Sai Kung that does amazing work trying to find abandoned doggos a hooman to love them unconditionally. If you're looking to adopt a dog, this is a wonderful place to do it. Check out one of their Puppy Booth days where you can meet the puppers in person, overdose on cuteness, and hopefully bring one of these little fellows home with you.
Catherine's Puppies, p. 6799 7530
6. LAP Lifelong Animal Protection Charity
Looking to give a furry munchkin a new home filled with love and snuggles? Adopt a fur-baby from LAP. Their website is chock-full of all the information you need before adopting the animal of your dreams. You can see all the available cats and dogs online before making an appointment to see them in person. Prospective paw-rents need to fill out an extensive adoption form before taking them home.
LAP Lifelong Animal Protection Charity has locations in Tsuen Wan and Sai Ying Pun.
7. Sai Kung Stray Friends
Sadly, there are many abandoned dogs in need of a forever home at the Sai Kung Stray Friends' kennel. When you make your visit, the staff will inquire about your living conditions and requirements and match dogs accordingly. Aside from adoption, you can be a donor (either cash or toys for the dogs), sponsor a dog, provide foster care, or volunteer in taking the dogs for a walk. Volunteers can get involved in getting the dogs vaccinated against rabies, desexing, and delivering food and water to the street dogs.
Sai Kung Stray Friends, 151 Tai Lam Wu Village, Sai Kung, Hong Kong, p. 9199 2340
8. Whiskers N Paws
Every day is adoption day at Whiskers N Paws. Partnering with SPCA, HKDR, and Lifelong Animal Protection Charity, hundreds of pet animals – small and big – find a new home through Whiskers N Paws. Not only limited to dogs and cats, you can also adopt hamsters, rabbits, and guinea pigs. Adoption fees will be used for the welfare of other animals in the shelter. Also, all your pet care needs are available at Whispers N Paws, from food, toys, grooming, and health care.
Whiskers N Paws, 10/F, Horizon Plaza, 2 Lee Wing Street, Ap Lei Chau, Hong Kong, p. 2552 6200
9. Paws United
This non-profit, all-volunteer rescue organisation is looking to give all furry friends a forever home. Not able to commit to adopting yet? You can still help out Paws United by volunteering, fundraising, and fostering. An online and in-person application process is required for taking home a fur-baby but the process is worth it! By rescuing, rehabilitating, and re-homing, Paws United helps animals in need gain a better life.
Paws United, Shop 209/210, 28 Beach Road, Repulse Bay, Hong Kong, p. 9130 2919
10. Villa Kunterbunt Lantau
Meaning "House of Variety" in German, Villa Kunterbunt Lantau rescues all dogs, no matter the breed, age, or health concern. Funded by donations and fundraising, VKB rescues and re-homes animals that are in need of medical care or intensive behavioural training. Volunteers are always welcome for those not able to take in a dog permanently but still want to help out. All adoptable dogs are microchipped, vaccinated, and heartworm tested with a basic health check.
Find out more about Villa Kunterbunt Lantau.