Our picks of the best activities for teens in Hong Kong
While there are plenty of kids party venues in Hong Kong, if you're a teen and you're bored of the same-old, same-old, there's a lot more going on in the city such as summer camps and holiday programmes. Whether you're looking for a challenge for your teen or an unforgettable experience, we've pulled together a list of on-going/one-off programmes and activities for teens in Hong Kong that are – dare we say it – fun.
Fun activities for teens in Hong Kong
1. Outward Bound Hong Kong
They offer a three-day certificate course that gives teens an introduction to the Outward Bound experience, as well as an eight-day certificate course that builds teamwork and leadership by taking them to explore the most secluded areas of Northeastern Hong Kong. Teens will learn to navigate a sailboat, practise sea kayaking and discover Wong Wan Chau's marine ecosystem.
Outward Bound Hong Kong, 210 Tai Mong Tsai Road, Sai Kung, New Territories, Hong Kong, p. 2792 4333, 西貢大網仔路210號
2. Leisure and Cultural Services Department: Learn How to Sail Courses
LCSD's five water sports centres in the New Territories and Hong Kong Island offer Introduction to Sailing Training Level 1 (two-day) and Sailing Basic Skills Training Level 2 (four-day) courses. After earning their certificates, participants can go on to more advanced water sports!
Learn more about the Leisure and Cultural Services Department
3. The 5th Position Method
You don't have to be a ballet star to benefit from this innovative training philosophy. All ages and fitness levels can take classes that use of Thera Bands, rollers, weights, and additional props that will leave you with a developed physical vocabulary, deepened muscular awareness and an inspired mind and body. It's one of the nicest activities for teens who are aspiring dancers.
Check out these dance classes in Hong Kong
The 5th Position Method, 11/F, 30 Hollywood Road, Central, Hong Kong, p. 5482 2197, 中環荷李活道30號11樓
4. Alchemy Group Coffee Classes  
The Appreciation & Sensory Analysis class covers the origins of coffee, coffee processing, basic preparation and sensory analysis of coffee. The class is based on an adapted version of the assessment framework used in barista competitions. Or learn the basic concepts and techniques involved in both free-pour and etching in the Latte Art Class. Each class lasts about ninety minutes.
See where to find good cafes in Hong Kong
Alchemy Group Coffee Classes, Roastery & Concept Café, Unit 1, 3/F Wing Hang Industrial Building, 13-29 Kwai Hei Street, Kwai Fong, Hong Kong, p. 3749 3980, 葵涌葵喜街13-29號永恆工業大廈3樓301室
5. Happy Valley Cemeteries Guided Tour
Let historian Jason Wordie introduce you to a totally different group of Hong Kong residents, the inhabitants of the cemeteries of Happy Valley. Each grave is part of a larger history, from the graves of White Russians who fled the Bolshevik Revolution to those of the famous families that made Hong Kong what it is today. You'll also learn more about the many cultures of Hong Kong, including the Parsees, Sikhs, Jews, Portuguese and Eurasians.
Learn more about Jason Wordie and his guided tour
6. Hong Kong Photography Workshop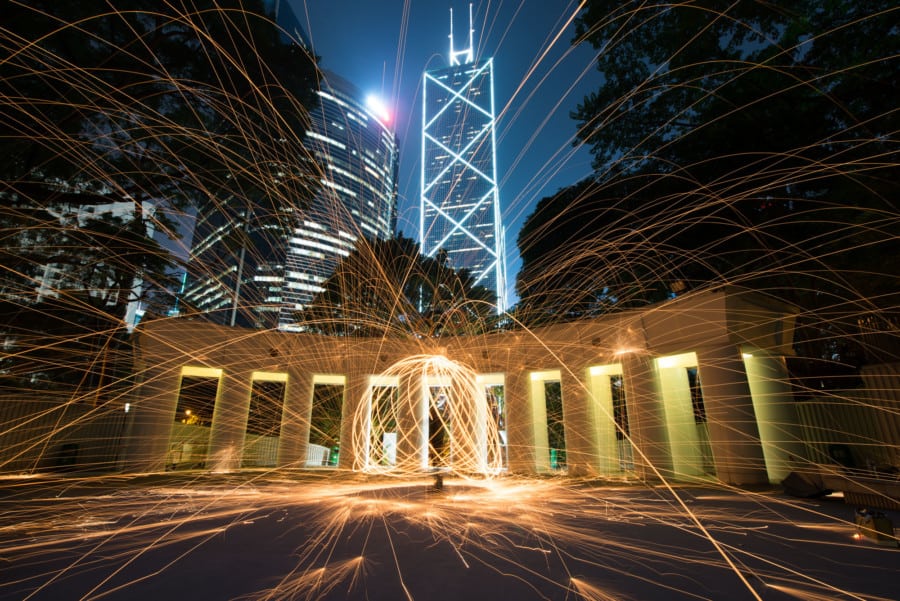 If you're walking around with a digital camera slung around your neck, find out how to make the most of it and your pictures at interactive classes that cover Photography 101, 102 and Intro to Lightroom. You can also sign up for street and night photography workshops and private lessons.
Hong Kong Photography Workshop, Unit 602, 15 Queen Victoria Street, Central, Hong Kong, p. 9172 9101, 中環域多利皇后街15號602號室