With Christmas just months away, there's no better time to take advantage of Damai Spa's festive treatment offers at Grand Hyatt Singapore
Is your lacklustre, tired skin crying out for some TLC? Head to Spa Esprit at Paragon and Dempsey in Singapore for an utterly relaxing and pampering facial treatment
In this day and age, it is easy to get caught up in the minutiae of work and forget about what's really important: a little me-time to relax, recharge, and get you feeling 100% again. We're all certainly guilty of it – but there's nothing a good pampering session at Spa Esprit couldn't fix. (more…)
We surrendered our aching bodies and dull skin to the experts at Le Petit Spa, a tranquil haven for rejuvenating massages and facials
Late nights and stress equates to body aches, puffy eyes and dull, ashen skin. Clearly, a visit to one of our favourite spas, Le Petit Spa, is completely necessary every now and again; and, this time, we desperately need to surrender ourselves to a long-awaited pampering sesh.  (more…)
Need a little ah-and-ah? Pamper your tired feet with a luscious foot bath, an exfoliating fish spa or a tension-releasing foot massage at these reputable spots
No time for a thorough two-hour spa ritual? We've got another way to get you feeling like your old self again: Get your feet kneaded into utter submission with this helpful list of the best foot reflexology spas in Singapore for detoxifying foot massages, fish spas and foot baths. We guarantee you'd be ready to tackle those fab killer heels again.
We hit The Body Firm to test out their oh-so-relaxing, yet incredibly effective East-meets-West methods around anti-aging and deeply hydrating facials, plus getting rid of cellulite in Singapore
Eat green food, move your body, get a billion hours of sleep; we all know the formula to feeling and looking great. And, while we do try our best, there are always going to be parts of the body that need an extra hand. Take our thighs, for example – we've run full marathons, yet never managed to shift the smug patch of cellulite camping out under our bottom. And our forehead! We were really rooting for it to go all Nicole Kidman on us and defy the test of time. Alas, no shop-bought potion appears to be encouraging those wrinkles to flatten out. (more…)
In need of some R&R? Check into these utterly blissful spas for the ultimate head-to-toe pampering session
Hey there, workaholic. You look like you could use a little R&R and it's no secret that a soothing facial or massage will do wonders for your mind, body, and soul. So go on, live a little and indulge in a day of personal pampering with our guide to the best spas in Singapore. You deserve it!
Fairmont's newest hotel in Bali is so beautiful, we're too dreamy to be productive. Someone should just take us there right now. In fact, there's no better time to do so, because Fairmont Sanur Beach Bali is offering exclusive rates and packages to our lovely readers (read on below).  (more…)
Peace out with the massages and beauty treatments on offer at Auriga Spa at Capella Singapore
Need some me-time after hustlin' and bustlin' all week? Don't feel guilty about leaving the world (or your partner) behind at Auriga Spa. We guarantee these three new treatments by luxury organic beauty brand Charme D'Orient will make you putty in your masseuse's hands. (more…)
Subjecting your skin to regular facial care – with the help of a pro – is an important part of a healthy skincare regime. But sadly, most of us consider a trip to the beauty salon an indulgence, and it's never quite a priority when we're super busy… until, of course, when there's an emergency, or something exciting, new and curious that pops up on our radar.  (more…)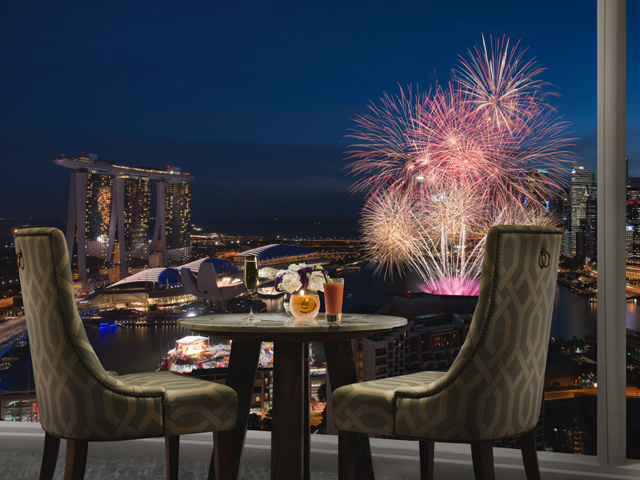 It would only be right – and patriotic, for us to test drive all the great deals for Singapore's 50th birthday. Here, we review the SG50 Weekend Staycation at Pan Pacific Singapore – an exclusive package designed with Singapore residents in mind.
Check into these spas and beauty salons in Singapore when your skin needs a thorough exfoliation, a serious deep-cleanse, a hydration boost, a brightening fix or just plain TLC
The pursuit of beauty is a never-ending process. Even if we're diligent in our daily five-step beauty regimen, what we eat and drink, stress, and the weather can do a number on our skin. That's why we all need to subject ourselves to the deft hands of a professional every now and then to keep us looking healthy and radiant. With an aim to achieve a flawless complexion — goodbye blemishes, fine lines, dryness, and dull skin — we braved the elements (i.e. extraction needles) to hunt down the best facials in the city to try.  (more…)
A woman's little black book of beauty secrets is meant to be just that – secret. But sometimes, they're just too good not to share, like LS Philosophy. An afternoon spent at this luxe day spa will having you raving about it to all and sundry. (more…)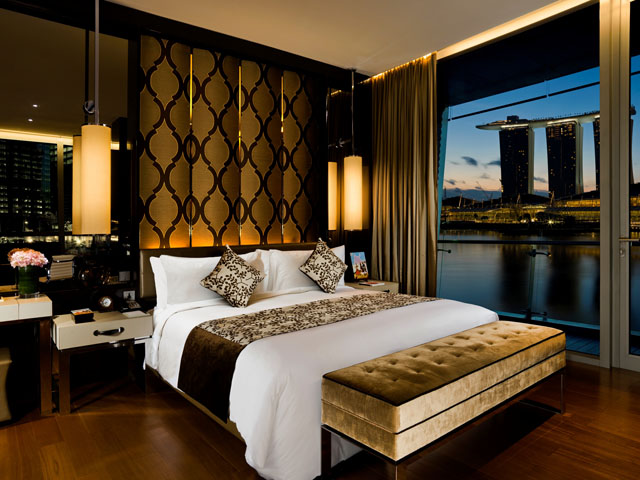 Sadly, Valentine's Day doesn't count as a public holiday, but lovebirds will be happy to know that it falls on Saturday this year, meaning there's plenty of time for a romantic weekend escape. So, pack your hottest lingerie and plan a sweet sleepover at one of these swish hotel hot spots. (more…)
All work, no play? Time to take back control and perfect that inner balance you've been seeking for a long time, with expert help of course. (We know it can't be easy to do on your own.) (more…)
It's been a year since St Gregory Spa opened its refurbished flagship location at Parkroyal on Beach Road, and it's high time you tried their exclusive and transcendental Ayurvedic therapies. (more…)
Some 32 floors above ground, the scene at The Westin Singapore is glittering with elegant Christmas decorations, hearty roasts, pampering spa treatments, and one helluva view of the city to match. Whether it be an indulgent dinner at Seasonal Tastes, unwinding over festive cocktails at Cook & Brew or a well-deserved massage at Heavenly Spa by Westin is a luxury refuge from the holiday madness – even if you're not checked-in.  (more…)
We like. Singapore's newest luxury anti-ageing treatment plumps and illuminates using only the finest quality natural skin care and health products. If only we had been able to stay awake throughout the massage, there would be so much more to tell. Oh well.
Every so often, it's nice to shut down, unwind, and treat yourself to a good rubdown. But if you're one of those who consider a spa treatment a luxury (we hear you!), the one you ultimately splurge on has got to be really special.  (more…)
SpaTea Afternoons at Damai Spa
If you're dreaming of an afternoon away from work – an exfoliating body scrub, a massage, and a heavenly afternoon tea (complete with bubbles!), we're happy to say your dream can come true.
SpaTea Afternoons at Damai Spa are perfect for catching up with a friend or taking time out with your partner. Here's what to expect for an afternoon to remember. (more…)
Classic Scent-sational Massage by Spa Esprit
There are few things in life that smell better than freshly baked cookies, the salty tang of the ocean, and newly cut grass. So when the rare gem that is Spa Esprit's Classic Scent-sational Massage sent our olfactory senses into overdrive, it was love at first whiff! (more…)
Pampering offers for Mothers' Day
So you've booked the brunch (or planned the perfect breakfast in bed), completed the homemade card and bought the gift. You've done very well, and you can stop right there if you like. However, if you want to go all out, then all that's left to do is to check Mum into a Singapore spa for a pampering sesh. A generous deed deserves a good turn so to help you out, we've sussed out the best Mothers' Day spa offers across the island and listed them for you right here. (more…)
Spa Esprit's Back To Balance Massage
If you're like us, you spent the long weekend reflecting, re-evaluating priorities, making plans for a better work-life balance. Back at your desk today and already falling into old habits? Spa Esprit has the cure with its new Back To Balance Massage. (more…)
The Best Spas in Singapore
Everyone needs a little R&R now and then. And it helps to have a little advice on where to go for the most fabulous of treatments. So here is our ultimate list of Singapore's best spas and their signature treatments. Go get pampered! (more…)
Heavenly Spa at The Westin is Open!
Ask anyone who travels regularly and they'll tell you the same thing about The Westin: they always leave feeling better than when they arrived. Knowing what to expect and a consistent experience no matter which country you're in – that's exactly what business travellers seek and what a hotel brand should deliver. (more…)
Review: Perfect Synergy at Remede Spa
If you're in a funk and looking for a way to feel brand new, the Perfect Synergy treatment at Remede Spa in St Regis Singapore is one to try. It is quite frankly out of this world and sets a whole new standard in top to toe pampering. (more…)
Wackiest beauty treatments ever
If you thought your tri-monthly Botox jabs were bad enough, you ain't seen nothing yet. We strapped on our investigator hats and rounded up some of the world's wildest, most outrageous beauty treatments that Frankenstein himself would baulk at. (more…)
Review: SpaTea at Grand Hyatt Singapore
Imagine you have Wednesday afternoon off. You make your way to a quiet, centrally-located spa, where you're scrubbed down and massaged before tucking in to a divine afternoon tea buffet with your best girl pal – bubbles included.
Well thanks for making our dreams come true, Damai Spa!  (more…)
Beauty Fixes in an Hour
Facials under an hour? 30 minute massages? Forget lunch hour, welcome to your spa sanctuary – all located conveniently around the CBD.  (more…)
Spa Retreats in Singapore
Who says you need to fly to Bali for an all-out spa sesh? There are plenty of ultra luxe half-day spa retreats in Singapore that will make you forget you're still stuck in the city.  (more…)
Half-day specials at Auriga Spa
Auriga Spa at Capella Singapore has a reputation for really putting people at ease – we've even fallen asleep on the massage table while on the job! If you're overworked, knotted up, or just plain tired from life's little stressors (ahem, kids), a half-day at this blissful place will get you revitalized and raring to go again. Just what the doctor ordered!  (more…)
Review: Four New Facials
With a calendar packed with everything from yoga class to parties to consecutive meetings, we figured our skin could do with a little pampering. So we test drove three spas in Singapore and put them – and our skin! – to the test. Here's how they fared.  (more…)
Where to go for an amazing massage in Singapore, from Thai and Balinese to Swedish and Shaitsu
$400 massages at a 5-star resort? There's no turning that down. But if you're all knotted up with nowhere to go, consider a Tui Na sesh or a Balinese treatment. Lost the plot? Read on for our guide to the different types of massage in Singapore and the best spas that offer them – for every budget!  (more…)
Win a $610 spa package!
COMO Shambhala Urban Escape in Singapore
We won't deny it; having just returned from a luxe COMO Shambhala retreat in Bali, we're rejuvenated and raring to go.
And now we hear we can get all the benefits of COMO Shambhala's signature holistic health and wellness programme right here in Singapore – and you guys get an exclusive sneak peek!
(more…)
The most indulgent spa treatments this Christmas
You can't buy clothes for her because she's extremely discerning, you can't buy home accessories because (let's be real) she calls the shots, and you can't even book a holiday for her since you can hardly keep tabs on her social calendar.
If you're looking to score some serious brownie points, heed our advice. We did some field work and hit up the city's best retreats to uncover the ultimate luxury gift – super pampering spa experiences.
PS. You're welcome! (more…)
Top three cheap (and still awesome) massages
All knotted up with nowhere to go? (more…)
[ADV] Elemis Spa Treatments at St. Gregory spa
Having a bad day? We don't all like shopping or feasting on dessert, but there's definitely one thing that can make all of us feel better –
A pampering spa session. (more…)
Best Massages in Singapore
You've worked hours at the desk, delivered a major presentation, met your deadlines, busted your butt at the gym, and successfully averted a crisis with the mother-in-law. It's time for a killer Singapore massage. (more…)
Singapore's Largest Luxury Spa Opens
Upper Thomson Beauty Spa
Beauty addicts, put your manicured hands up. If you're a mani-pedi regular, you know how brittle and yellow those nails can get under all that glossy varnish. (more…)
[ADV] The Afternoon Spa Retreat at St. Gregory
So you are always looking for an excuse to try an award-winning spa, especially one positioned in a high-end hotel… we know the feeling well. The good news – we have the perfect excuse for your ticket on highway Pamper Me Please. (more…)
[ADV] The One-Stop Beauty Spa
If you are busy, busy, busy, one of the beauty challenges is trying to fit all in. If you think about it (often we try not to), each month our beauty regime include a Facial, Wax, Mani & Pedi, Eyebrow Tint, Eyelash curl, and a stress relief massage (hot stones please!). (more…)
Review: Lark The Spa Atelier
Dreams and magic, love potions and fairy queens. (more…)
Let's face it, when it comes to spas in Singapore we are certainly spoilt for choice (ah ha, good problem to have, we hear you say)! (more…)
Review of Auriga Spa at Capella
The problem with ultimate indulgent experiences? You can never go back. (more…)
Special Offer: Oxygenating Skin Therapy Facial $98
Sometimes you don't realise how tired your skin looks, until after you have a facial and then you're not sure it's still you in the mirror. (more…)
Introducing Bliss Singapore - New York and London's Hottest Spa, now open in Sephora ION!
We are just back from our first visit to Bliss Singapore and it's almost too difficult to type because we are so relaxed (plus we keep looking in the mirror at our glowing complexions). From the moment you walk in the foliage-covered entrance, you feel as if you are in a hip version of heaven – fluffy clouds on the walls, mod furniture, rhythm and blues tunes playing in the background. Sit back and say 'spaaah'! (more…)
Miracles of the mind, body and soul
So you've pampered yourself with massages, facials, scrubs and wraps… but you don't quite feel fabulous. Maybe it's time to focus on the inner you. This was the common story that led to the creation of the new world first facility, Divine MedSpa, which offers both traditional and alternative treatments to heal one from the inside out. (more…)