Photography: Craig Adderley via Pexels
Find the right tools for quick-fix repairs and small renovation projects at home with our list of hardwares stores in Singapore.
Moving into your new home in Singapore? While it's easy to nail your interior design game with our stellar furniture stores in Singapore, there's something more charming about DIY. But if you ever find yourself short of the right tools, pop by hardware stores in Singapore for all the household tools and equipment you need to get the job done.
Best hardware stores in Singapore
1. HardwareCity
If the name wasn't already a dead giveaway, HardwareCity has an array of bits and bobs for the handyman within us. It's known for its corporate wholesale side serving the government sector, aerospace, construction, and energy industries. But, it's also one of the fastest-growing hardware suppliers. It's got an e-commerce store and plenty of physical locations for you to visit to find exactly what you need.
HardwareCity, multiple locations including Whampoa and Choa Chu Kang
2. Mr D.I.Y.
With 1,600 stores across Asia and 18,000 products to choose from, this brand is a piece of heaven for hardware junkies. Find the household accessory, toolbox, electrical product or gardening tool you need and relish in lower price options for a good buy.
Mr D.I.Y., multiple locations including Westgate and Century Square
3. Selffix
A name that often comes to mind for hardware, this DIY store in Singapore offers a wide range of products from home appliances to power tools to wood cleaners. Big-name brands like 3M, Hyflux, Nippon Paint and Philips are all stocked here.
Selffix, multiple locations including Parkway Parade and Great World City
4. David Hardware and Electrical
Those living in the northern heartlands swear by this decades-old store, which sells everything from commonly used household goods to heavy-duty, industrial-grade tools and materials.
David Hardware and Electrical, #01-261, 18 Marsiling Lane, Singapore 730018
5. SunHee Hardware Paint & Electrical
Hardcore DIY junkies, welcome to your kind of candy shop. This quiet space in Clementi is filled to the brim with all sorts of handy tools for all kinds of (light) construction work such as leaking pipes, electrical wiring, cabinetry and more. Finding what you need in this store takes some effort, considering the sheer amount of goods, but the staff is helpful, and the reasonable prices don't hurt either.
SunHee Hardware Paint & Electrical, #01-237/239, 354 Clementi Avenue 2, Singapore 120354
6. MasterPro
This is where you'll find world-class brands such as Hitachi, Werner and Kimberly-Clark, with their range of hardware, machinery and tools. Can't seem to hunt down the exact thing you need to complete your project? These folks can also source for something that best suits your requirements.
MasterPro, 20 Sin Ming Lane, Singapore 573968
7. Kai Lim Builders
One of the oldest hardware stores in Singapore, Kai Lim Builders is a good place to start if you're looking for tools for windows and ventilation, carpentry work, piling, waterproofing, piping, plastering and even gardening.
Kai Lim Builders, 369 Changi Road, Singapore 419969
8. Handyman Centre
Think there's no hardware store on glitzy Orchard Road? They don't call it a shopper's paradise for nothing. Pop by Handyman Centre at Lucky Plaza – which is convenient if you're also shopping for materials in the area.
Handyman Centre, #03-01, Lucky Plaza, 304 Orchard Road, Singapore 238863
9. Horme Hardware
Yes, you can get your hardware online. This massive virtual store houses more than 100,000 products in its inventory, so we're certain you'll find the stuff you need – no matter how specific or obscure. If you prefer to get a feel of what you're buying, head to one of its numerous trade centres islandwide. Oh, and enjoy free delivery when you order more than $100.
Horme Hardware, available online and at multiple locations including Changi and Woodlands
10. Excel Hardware
For doorknobs and handles, make Excel Hardware your go-to place. The online store offers more than 1,000 different types of handles, as well as other smart fixtures and lifestyle systems to spruce up your living space.
Excel Hardware, available online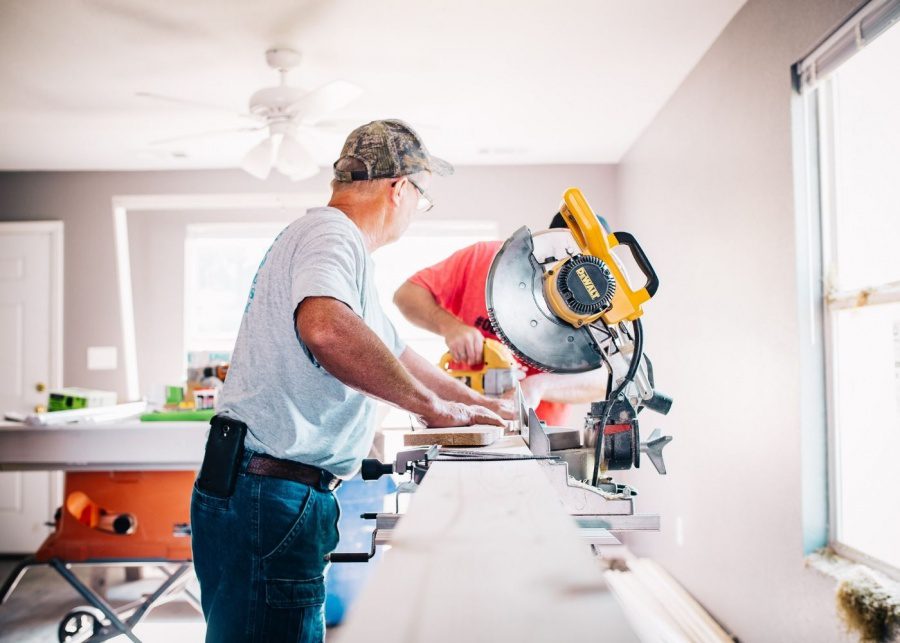 11. Shanghai Tong Lee Hardware
For furniture fittings, architectural hardware, tools and abrasives including door hinges, locks, handles, closers, and slides, Shanghai Tong Lee Hardware has you covered.
Shanghai Tong Lee Hardware, #01-01, Textile Centre, 200 Jalan Sultan, Singapore 199018
12. Hoe Kee
This hardware store is the place to go if you're looking for any kitchen or bathroom-related tools and equipment. It also offers ceiling fans, lighting and washers in its selection of products.
Hoe Kee, multiple locations including Kaki Bukit and Genting Road
13. Brandon Hardware Paints and Plumbing Supplies
Known for excellent plumbing services in Singapore, this biz also sells general hardware, electrical accessories and appliances, paints, bathroom accessories, plumbing and pipe fittings, as well as tapes and mixers.
Brandon Hardware Paints and Plumbing Supplies, #01-65, 3 Everton Park, Singapore 080003
14. B88 Hardware & Paint Supplies
Thinking of giving your room a facelift on a budget? Head to B88 Hardware & Paint Supplies for paintbrushes, rollers and other painting supplies from brands like Autosol and Philips.
B88 Hardware & Paint Supplies, #01-10, Dawson Place, 57 Dawson Road, Singapore 142057
15. U-Home Hardware
Got a leaking kitchen sink or broken bathroom heater? U-Home Hardware is your solution: it offers myriad water closets, basins, kitchen sinks, taps, rain showers, storage heaters, instant heaters, and bathroom and kitchen accessories.
U-Home Hardware, #01-2351, Cheng San Centre, 529 Ang Mo Kio Avenue 10, Singapore 560529
16. Ban Hoe Kee Hardware
If you don't have simple tools to start your DIY project at home, let Ban Hoe Kee be your saviour. With its wide range of equipment like drills, screwdrivers and pliers, you can start building your own handy-dandy toolbox to get your redecoration plans underway.
Ban Hoe Kee Hardware, #01-151, Kampong Ubi Industrial Estate, Ubi Road 1, Singapore 408653
17. Teck Cheong Hardware
When it comes to a variety of power tools, this shop fits the bill with brands like Bosch, Dremel and Hitachi. Having been in the biz since 1965, these folks have since extended their service online and to multiple branches. The selection of products includes everything from measuring tools to drill bits to paint.
Teck Cheong Hardware, available online and at multiple locations including Ang Mo Kio and Woodlands
There you have it: all the hardware stores in Singapore for your home fix projects!