The best eats in this CBD hood. Photography: Nicole Nithiyah
What to eat and do at Amoy Street? That's an easy question to answer if you follow our guide of the CBD hotspot for lunch, dinner and drinks.
Is your office located near Amoy Street? Boy, are we jealous! Whether it's slurping pho or getting down and dirty with a classic cheeseburger, this quiet lane has plenty to offer foodies craving an afternoon bite or a post-work tipple. So the next time you get a little too overwhelmed by the crowds at Amoy Street Food Centre, take a stroll down the adjacent Amoy Street for a lunchtime expedition to remember.
Chico Loco
One bite and you'll go absolutely loco for Chico Loco. This Mexican chicken joint serves up guilt-free comfort food where you're encouraged to drop the cutlery, use your hands and get gloriously messy. Its menu encompasses a mix of breakfast items served until 3.30pm, as well as salads and sandwiches. But the highlight has to be its flavour-packed spit-roasted chicken and lamb, which are also great to order in sharing portions for larger groups. Oh, and it's almost a sin if you don't pair your dishes with a frozen Chico margarita.
Chico Loco, 102 Amoy Street, Singapore 069922
Native Bar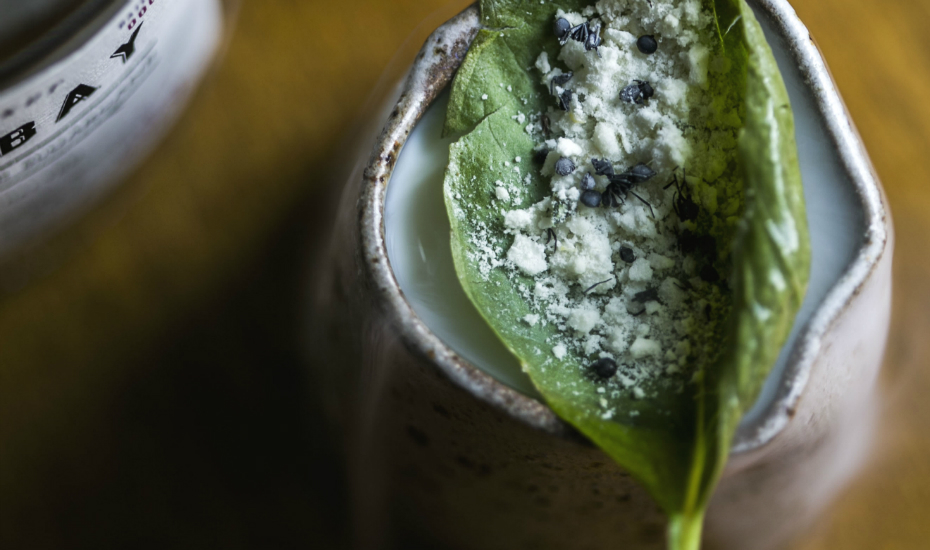 We've had unusual ingredients in our bespoke cocktails before, but none that take the cake like Native, a watering hole that hit #12 on the World's 50 Best Bars list for 2019. If you haven't made it here yet to try its infamous Antz cocktail, get ready for a concoction that will, quite literally, bug you out. Also great to know: The place sources its ingredients and spirits within the region.
Native Bar, 52A Amoy Street, Singapore 069878
Le Binchotan
Le Binchotan embraces the best of French and Japanese cuisine. When you're craving for foie gras with a side of uni, this is your go-to. Tuck into fusion favourites such as the mushroom risotto with shimeji, enoki and truffle or chicken wings with Shichimi Togarashi, a popular Japanese spice.
Le Binchotan, 115 Amoy Street, #01-04, Singapore 069935
Bochinche Restaurant
Think you've ticked off everything on your massive Singapore food bucket list? Think again. Get your Latin American food fix at Bochinche, which serves up Argentinean cuisine like ceviche starters, empanadas and meats fired up on a wood and charcoal grill.
Bochinche Restaurant, 115 Amoy Street #01-02 Singapore 069935
Dapper Coffee
Coffee and cocktails? We're all over it. Step away from the buzzing CBD and lose yourself to the dreamy, chill vibes of Dapper Coffee. Located on the second level, it's the perfect spot for remote working or simply curling up in a corner to finish your book. Don't leave without trying signature cakes like the smoky vanilla Oh My Bacon! and Sawadee Kaaaaaaa, a Thai milk tea creation. Night owls will be in for a treat come 5pm, as the spot transforms into a bar better known as The Spiffy Dapper.
Dapper Coffee, 73 Amoy Street, Singapore 069892
Nouri
This Michelin-starred fine dining establishment takes you on a culinary high with globally influenced seasonal lunch sets and chef tasting dinner menus. Nouri is also known for artfully plated dishes and an unpretentious menu that's big on flavour. Even the simple Bread and Broth dish (rye sourdough, silken cheese and vegetable broth) packs a punch!
Nouri, 72 Amoy Street Singapore 069891
Basque Kitchen by Aitor
One of the few restaurants bringing the cuisine to our island, Basque Kitchen by Aitor spoils us with lip-smacking Basque dishes. New to the scene? For starters, you can tuck into  txangurro, a cold dish of Sri Lankan crab meat encased in clear tomato essence jelly. The hake fish fillet comes with a side of kokotxas, a gelatinous textured fish throat that's a Basque delicacy, and pairs well with sweet pepper sauce. FYI: Tx is pronounced Ch.
Basque Kitchen by Aitor, 97 Amoy Street, Singapore 069917
Ding Dong
Foodies feared the worst when Ding Dong announced its departure from Ann Siang Hill but were quickly relieved upon hearing that the unorthodox, fusion-inclined Southeast Asian restaurant had relocated to Amoy Street. In spite of its shifted setting, the restaurant retains the kitschy, campy charm diners love so well. Just like before, the menu is concise, focused, and meant for sharing, including both old and new favourites.
Ding Dong, #01-02, 115 Amoy Street, Singapore 069935
Annalakshmi Janatha
"Eat what you want, give what you feel. We believe you, we trust you." That's the Annalakshmi mantra. For 30 years, this vegetarian restaurant has served as the culinary arts branch of the Temple of Fine Arts. This social enterprise restaurant is volunteer-run, and offers a smorgasbord of lunch offerings with no fixed price. The dishes you'll be served vary according to who's manning the kitchens, but staples like dhal, chutney and sambar is available. While it is pay-as-you-wish, that's no excuse to short-change them!
Annalakshmi, 104 Amoy Street, Singapore 069924
Burger Bar New York
Is there a more fuss-free lunch option that a classic American cheeseburger? This iconic New York import (formerly known as Burger Joint) has spared no detail in recreating the original branch's cheeseburger, going so far as to import beef and cheese from the very same farm in America. The menu here is far from extensive, but Burger Bar New York is proof of the merits of keeping things simple (no foie gras or truffle oil here). Go on and complement that burger with one of its 19(!) craft beers on tap.
Burger Bar New York, #03-01, 115 Amoy Street, Singapore 069924 Enter through the back door on Gemmill Lane.
Wang Dae Bak
Unlike most Korean BBQ places that use gas grills, Wang Dae Bak elevates itself from its peers by offering charcoal grills, imparting a characteristically smoky taste to the restaurant's BBQ offerings. Another novel offering that we have no complaints about is the free flow of egg. If requested, servers will pour an egg mixture into a moat surrounding the BBQ plate, so you can cook it to your liking. But if you'd rather not deal with the fuss of cooking food yourself, Wang Dae Bak offers a full range of homely Korean dishes like Army Stew and the crowd-pleasing kim chi pancake.
Wang Dae Bak, Amoy Street, 98 Amoy Street, Singapore 069918
Alati
Close your eyes, and you'll almost feel a cool Mediterranean sea breeze waft through the rustic blue and white interior of this very Greek taverna. ALATI,makes use of fresh produce wild-caught by the fishermen of the Aegean Sea. Chef Soutsos Dimitrious' hands-on approach to cooking sees to it that every item on the menu is painstakingly and meticulously made by hand: from the beef mousaka (a traditional greek casserole) to the tzatziki (a yoghurt based sauce), and even quintessentially Greek desserts like the Ekmek Kataifi (phyllo pastry with mastika custard).
Alati, 73 Amoy Street, Singapore 069892
The Flying Squirrel
The Japanese bento lunch is always a prime pick for those times where we absolutely can't get away from work for more than 10 minutes. Skedaddle down to The Flying Squirrel and pick up bento sets with sashimi, tamago egg, Japanese rice and pickles. If you happen to be dining in, add $10 for a glass of wine or $16 for prosecco if you're craving a little bubbly.
Flying Squirrel, #01-02, 92 Amoy Street, Singapore 069911
Maggie Joan's
Hidden away behind a rusty, industrial door, lies this enigmatic culinary secret. While the address may lead you down Amoy Street, the entrance is actually hidden along its back alley. The restaurant, helmed by the father and son team behind Moosehead, offers Mediterranean cuisine with adventurous modern twists. Curiousities piques?
Maggie Joan's Dining & Bar, #01-01, 110 Amoy Street, Singapore 068579
Wanton Seng's Noodle Bar
This dark, minimalist noodle shop sits 28 comfortably at the open bar, and serves Seng's traditional wanton mee (from $5.50) at lunchtime. A bowl consists of handmade egg noodles, leafy greens, char siew, and meat dumplings. From 5pm, a deconstructed dinner menu surfaces – you get to your build your own noodles with sides like braised pork belly, seasonal fresh greens, local-inspired scotch eggs, shrimp dumplings, and of course, char siew.
Wanton Seng's Noodle Bar, 52 Amoy Street, Singapore 069878
Swee Kee Eating House (Ka Soh)
The Michelin Bib Gourmand-affiliated restaurant is now known as Swee Kee Eating House and will continue to serve old favourites. Loyal patrons can expect Ka Soh classics like the milky fish head and fish slices noodles, spare pork ribs, fried seafood tofu, and of course, its signature har cheong gai which is simply heavenly.
Swee Kee Eating House, 96 Amoy Street, Singapore 069916
Pho 99 Vietnamese Delight
Pho 99's lunchtime crowds might be a turn-off, but if you've got a leisurely lunch break (or manage to sneak out before 12pm), you'll be treated to a generous bowl of authentic Vietnamese pho. If you're a fan of pho but aren't too fond of sweeter broths, you'll be happy to know that the broth here packs quite a savoury punch. Bonus points for the generous portions of sliced beef.
Pho 99 Vietnamese Delight, 57/58 Amoy Street, Singapore 069883
Birds of a Feather
Considering how trendy and foodie-friendly Amoy Street constantly is, we're not too surprised by this piece of news. You might've spotted this new modern Sichuan restaurant that's opened right next to cocktail bar, Employees Only, and it's one that's looking to spread its wings in the f&b scene. Inspired by the legend of the four sunbirds from China's Chengdu province – the capital of Sichuan – Birds of a Feather lets this concept take flight with dishes like charcoal-roasted romaine lettuce with fried tofu cheese ball; tofu burger with mapo meat sauce; and an Oriental bolognese of angel hair pasta that's adapted from the traditional Zha Jiang Mian recipe. Yet another scene-shaker on Amoy Street? Doesn't ruffle our feathers one bit.
Birds of a Feather, 115 Amoy Street, Singapore 069935
Employees Only
There's no shortage of great cocktail bars in Singapore, but this is one bar we particularly love. Cocktail connoisseurs and lovers of all that is New York might already be savvy with the veritable institution that is Employees Only on Hudson Street. But guess what? It seems like one of the world's best bars is finally making strides outside of The Big Apple, and it's picked our Garden City for its debut foray. Employees Only's principal bartender Steve Schneider, co-founder Igor Hadzismajlovic and executive chef Julia Jaksic have moved to Singapore to helm Employees Only, bringing along years of bartending experience and hopefully that same chaotic energy that defined the original. In addition to excellent cocktails, you can expect some top notch bites like the Bone Marrow Poppers.
Employees Only Singapore, 112 Amoy Street, Singapore 069932
The Spiffy Dapper
If watching way too many re-runs of The Great Gatsby has got you feeling the urge to party poshly like the film's eponymous eccentric, navigate your way to this hidden oasis of craft cocktails. Its decidedly dingy, Art Deco-style confines, and the Jazz Age soundtrack will prove an excellent backdrop for any of your Roaring Twenties fantasies. This speakeasy can prove tricky to find if you're not in the know; just make your way up the dark stairwell to the second floor at 73 Amoy Street.
The Spiffy Dapper, 73 Amoy Street, Singapore 069892