Question: When is the best time to travel to Japan? Answer: Right now! We love Japan because it has something to offer in every season
While we love Japanese restaurants in Hong Kong and reading books by Japanese authors, there's nothing quite like being in the Land of the Rising Sun. With its enthralling culture, exhilarating outdoor pursuits and sparkly city life, Japan has so much going on that it's impossible to see everything in one visit. If you're wondering when is the best time to travel to Japan, the good news is that it's a year-round holiday destination and its four distinct seasons offer something for everyone. Whether you're looking for sci-fi streetscapes, shopping, skiing – or just a vat load of sushi and sake – here Lightfoot Travel reveals when and where to travel across the country no matter what the month is.
Autumn: September – December
Discover river valleys and delicious desserts
Autumn in Japan means one thing – beautiful colours, cool weather and the chance to wear a giant woolly sweater. Suddenly, the foliage lining the streets bursts into shades of red, orange and yellow, and the landscape becomes a veritable crunchy-leafed wonderland. This is a fantastic time to explore Kyoto where some shrines and temples such as Kiyomizu-dera provide night time visits, lighting up the surrounding trees to showcase the beauty.
Away from Kyoto, the north-eastern part of Japan is ideal for an autumnal landscape. Oirase Gorge in the Aomori prefecture is one of the most stunning river valleys in Japan, with spectacular waterfalls and walking trails.
Top tip: Oirase Gorge is also known as the apple country, and autumn sees the start of apple season. Stay at Hoshino Resorts Oirase Keiryu Hotel which serves a delicious apple milles feuilles dessert washed down with herbal mint tea.
Winter: December – March
Head for warmer temperatures and island life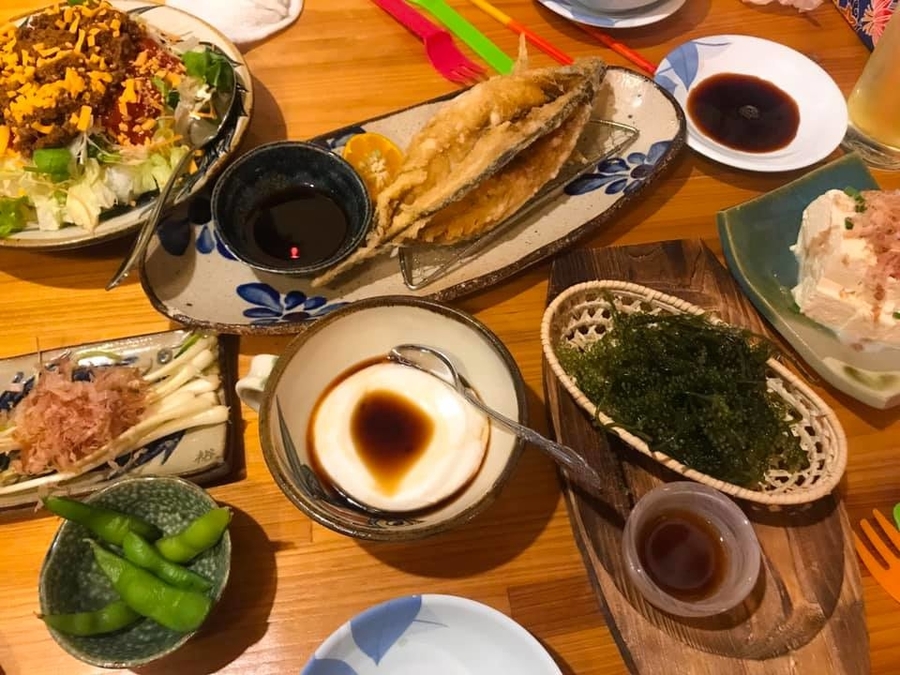 The snows of Japan's winter are eagerly awaited by skiers and snowboarders who flock to Niseko or Sapporo. However, if skiing leaves you cold, Lightfoot Travel recommends Okinawa main island where the winter temperature is warmer and there's endless things to do. Pretty beaches, crystal clear waters, nature and laid-back island life are just the start. Here you can stroll down the palm fringed shopping boulevard of Naha's Kokusei Dori, visit UNESCO World Heritage Sites, enjoy local Okinawan cuisine (try goya chanpuru – stir-fried bitter melon, tofu, sliced pork or luncheon meat and egg), and go snorkelling to see coral reefs and colourful fish. High on our list? Witnessing whales swimming with their babies. Stay at Halekulani Okinawa, a new luxury property where the rooms boast private pools and hot springs.
See our complete guide to Okinawa (and why we're so obsessed with it!)
Spring: March – June
Get back to nature with cherry blossoms, parks and fruit picking
Spring is Japan's most popular season thanks to its glorious sakura or cherry blossoms. If you want to catch them at first bloom, head to the Izu Peninsula where you'll find a cool surfer vibe, lush greenery, rugged coastlines and abundant onsen. Make a beeline for Kawazu where the Kawazu Cherry Blossom Festival is held yearly (usually early February to early March). Beyond that, flowers are in abundance in Fukuoka on Kyushu Island throughout the year; head to Nokonoshima Island Park for your fix of poppies, rhododendrons, marigolds and hydrangeas until the end of June. You can also try a local game of Nokonokoball, pottery classes and painting, and kids will love grass sledding.
Spring is also perfect for strawberry picking (and eating!) in the region, and there are several farms where you can experience different varieties and flavours alongside a rustic countryside ambience. Take an appetite and fill up on Nokonoshima's famous Noko Udon afterwards.
Summer: June – September
Go tropical and embrace the festivals
Summer is the time to visit Japan's tropical islands and Ishigaki, which is part of the Okinawa prefecture, and (whisper it) not dissimilar to the Caribbean. Already the holiday go-to of locals, this gem is filled with sandy beaches, mangrove forests, a fascinating underwater world and sweeping bays. For those looking for a shady spot, Maetake is a rainforest hideout on the northwest of the island with walking trails lining the mountain face. Add to this the epic seafood, endless watersports, and accommodation such as Hoshinoya Taketomi Island, and you're pretty much in paradise. These are also the months for matsuri (festivals) so if you're feeling party-party head to the Yosakoi Soran Festival in Kochi in June. This dance event brings thousands of revellers together for parades, performances, vibrant costumes and choreography. Audience participation a must!