On the hunt to buy vegan chocolate in Hong Kong? These indulgent dark and mylk chocolate bars are worth splurging on, even non-vegans will give them a thumbs up!
Calling all vegans with a sweet tooth! Just like we've got our picks on vegan ice cream, vegan cakes and acai bowls, buying vegan chocolate in Hong Kong is easier than you think – you just need to know where to look. From dairy-free milk chocolate to stone-ground Mexican-inspired spicy delights, these avant-garde chocolate bars are guaranteed to blow your mind.
Vegan chocolate that we have trouble putting down
Taza Chocolate
The Mexican-inspired stone-ground chocolate discs from Taza Chocolate have a distinctive grainy texture. These unrefined rustic delicious treats are made from bean to bar by their hand-carved millstones in Somerville, Massachusetts, USA. And Taza is definitely one of most unique and bold vegan chocolate bars ever!
Shop Taza Chocolate online
Raiz the Bar HK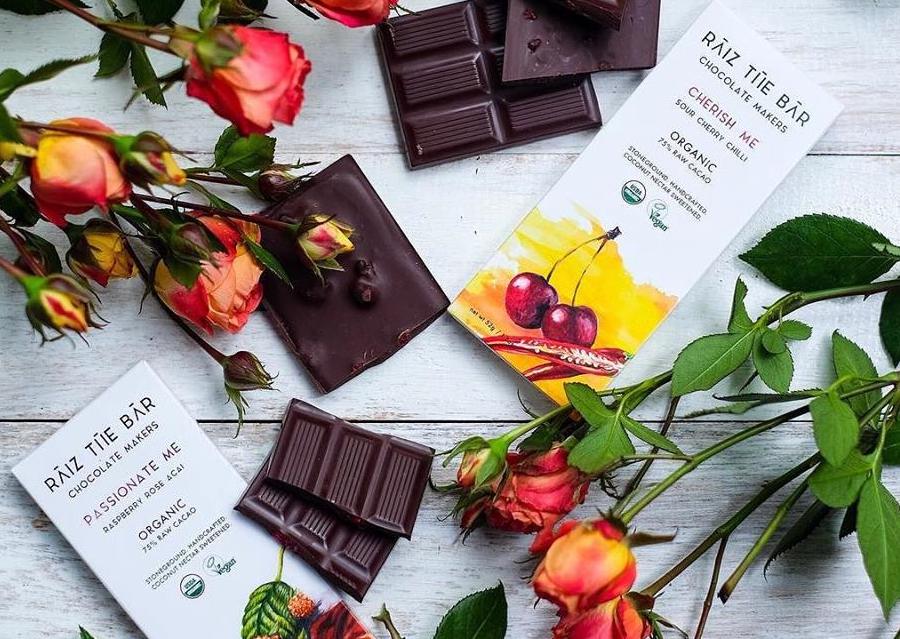 Family-owned Hong Kong based company Rawthentic Food creates a selection of classy and decadent raw vegan chocolate bars with rich flavours, such as raspberry rose acai and blueberry lavender. These handcrafted goodies are definitely one of the most nutritious and hearty chocolate bars you can find in Hong Kong.
Green Common, Shop 1, 1/F, 173 Des Voeux Road Central, Central, Hong Kong, 中環德輔道中173號1樓
Moo Free Chocolate
Moo Free Chocolate makes organic, gluten-free, soya-free, dairy-free vegan chocolate with interesting flavours ranging from cranberry hazelnut to crunchy banana and orange. The adorable packaging makes them ten times more delicious.
Just Green, 52 Graham Street, SoHo, Central, Hong Kong, 中環嘉咸街52號
Pana Chocolate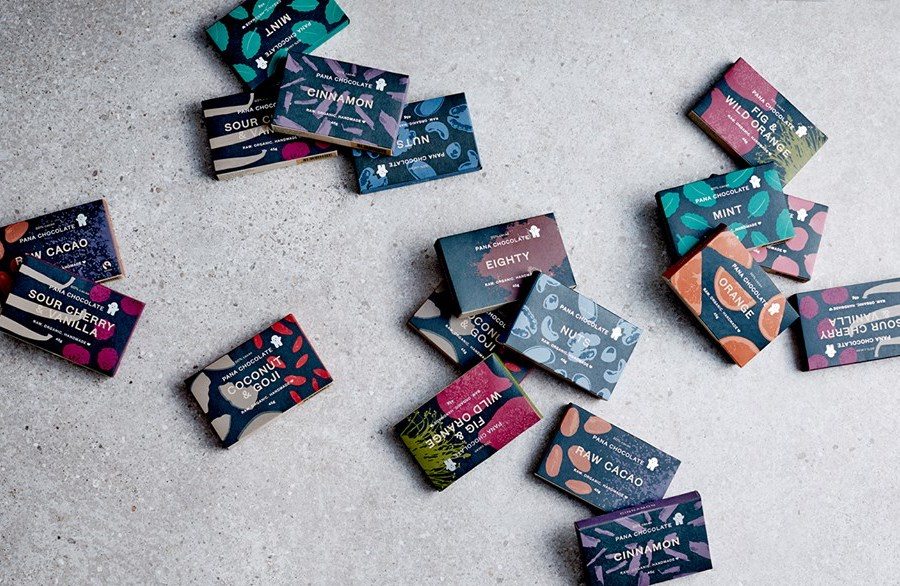 Made in Australia, Pana Chocolate bars are hands down the finest and most luxurious chocolate you can have as they will literally melt in your mouth. Offering nearly twenty unique flavours – including coconut and goji, sour cherry and vanilla, fig and wild orange – Pana Chocolate has never disappointed. Plus these vegan chocolate delights are raw and sugar-free, giving you extra bang for your buck.
Food for Life, 75 Queen's Road East, Wan Chai, Hong Kong, 灣仔皇后大道東75號
Vego's vegolino nougat pralines
If you're into the combination of hazelnut and smooth chocolate, then Vego's vegolino nougat pralines will be your perfect choice. Made with organic and fairtrade certified ingredients, they are just as good as Ferrero Rocher if not better.
Green Common, Shop 1, 1/F, 173 Des Voeux Road Central, Central, Hong Kong, 中環德輔道中173號1樓